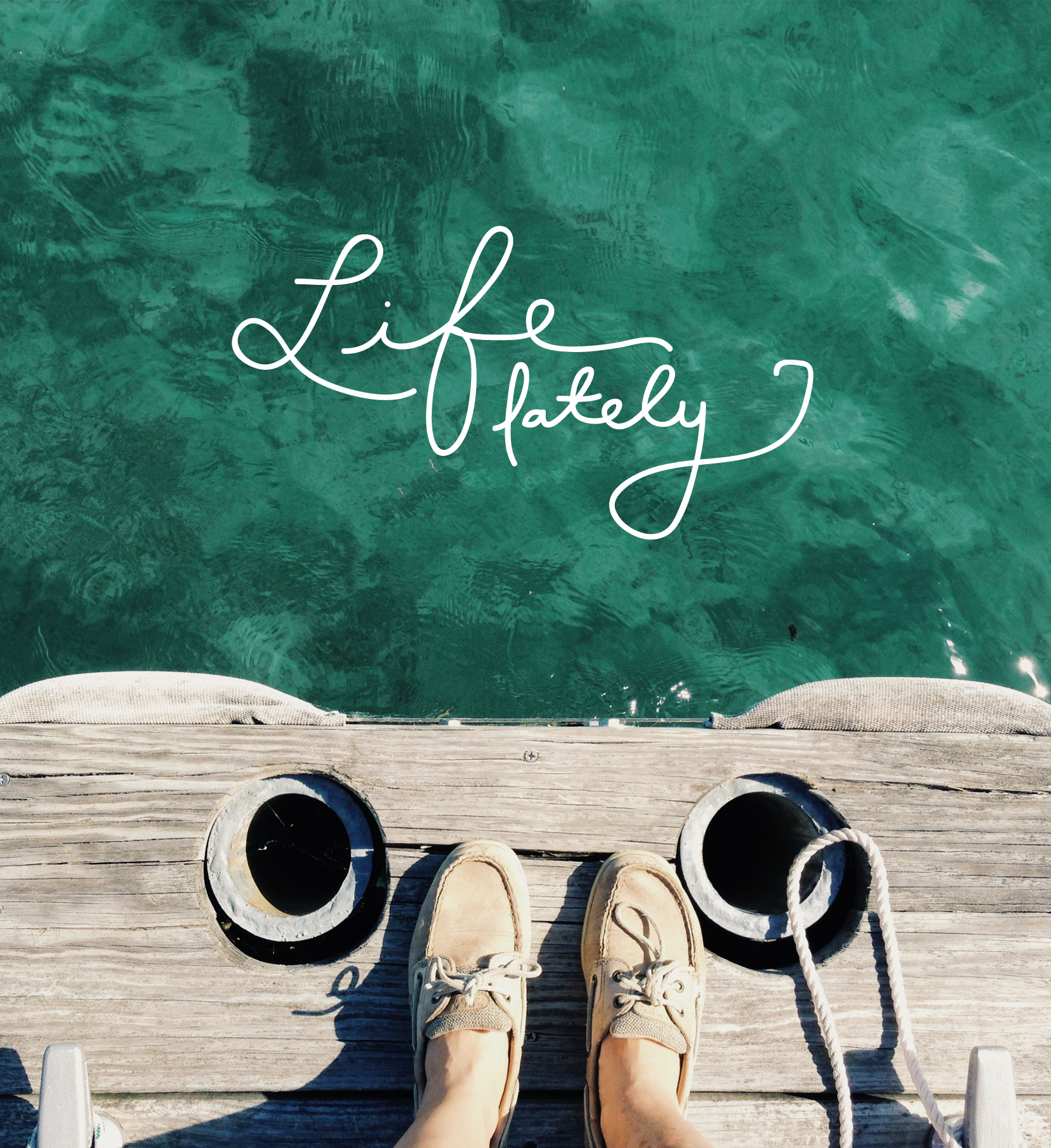 Life has been pretty crazy. When you husband, business partner, best friend, and partner in crime is immobile and unable to be there with you to carry the everyday load is hard. Mike going through being immobile has been hard to watch and I feel this level of responsibility to not just care for him but everything in our home. I am trying to keep the laundry going, dishes washed, meals in our stomachs, work, email, blog, help him take a bath, redress his wound, and make sure he has what he needs to be comfortable and happy. Part of me has really struggled with the craziness and lack of me time, but then there is a part of me that has been thankful for this distraction to not focus on me and work and appreciate the important things of life. I have never been more grateful for friends and the support we have had.
During this time I have felt a new level of love for Mike as well. I appreciate how much he does for me and for our businesses. I wake up everyday being thankful things weren't worse than they were and I am so thankful for him. There is a patience we are both learning through this for each other and for how life happens that I think we will be thankful for in life years for now.
Times like this are hard there is no doubt and as hard as I want to be on myself for not blogging or being behind on emails or not shooting enough posts this week…the list goes on, I can't be because there are piles of things to be thankful for right now such as health, having the one you love next to you, a beautiful abundant garden, and warm slow days just waiting for healing.
So I am sorry for a little lack of being present online but right now I need to be more present in life more than ever. I know you all understand, but I am thankful for reminders like this even in all the pain.
Love you all and your support for Mike right now. He is getting better everyday and he has a great perspective. It will be good to have family here to help out this weekend so I can finally get the house clean and have more hands to help me catch up.
Thank you all!!! Seriously thank you for your support and for hanging in there with us.