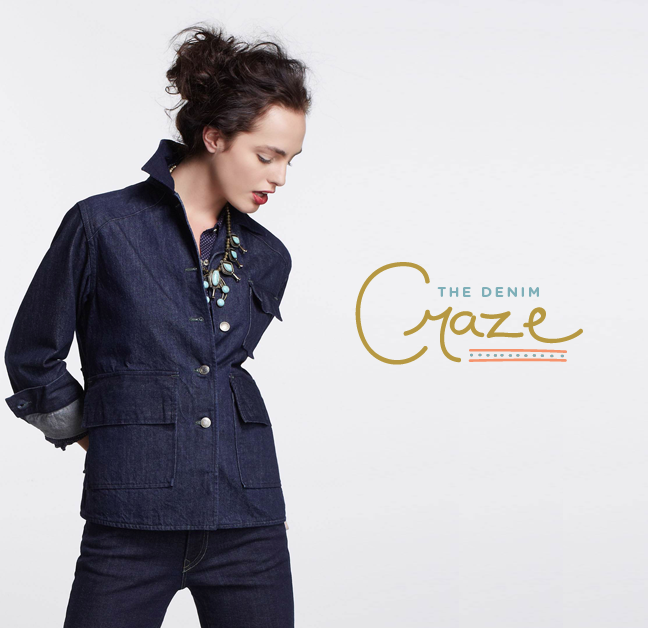 Oh it is all over Pinterest and every where you look, the denim craze. I wish I could say I am immune to fads but to me denim is never a fad (well maybe that stint of acid washed ones and even some of the florals we saw this Summer). Though many times I rarely buy in to a fad this is one train I have been on for a while. Give me a simple palette and lots of textures and I am there, which is exactly what denim on denim look is all about. So when I saw that one of my favorite jean and clothing lines, Imogene and Willie, was apart of Anthropologie's Made in Kind line I about fell off my seat. This is a classics girl dream come true.
I am a layerer, which is why you will never find me loving 75 and sunny every day. I love Summer but my personal style craves Fall and here in the north we do it well, so expect that I will be taking notes from these looks for those months of color turning that are fastly approaching.
So what is the key to making this work? Keep the palette simple, stick to whites, blues, khaki's, navies, and browns. Layer the pieces with some contrasting elements whether it be texture or color to bring interest and variation to the look. Then toss on some funky accessories. If it feels girly go with something a little more rock and roll around your neck or if you want to girl up a tomboy look find some over the top chunky and glitz pieces (seen some great ones at Jcrew!).
Can you tell I am in love? Yeah I am a denim freak!