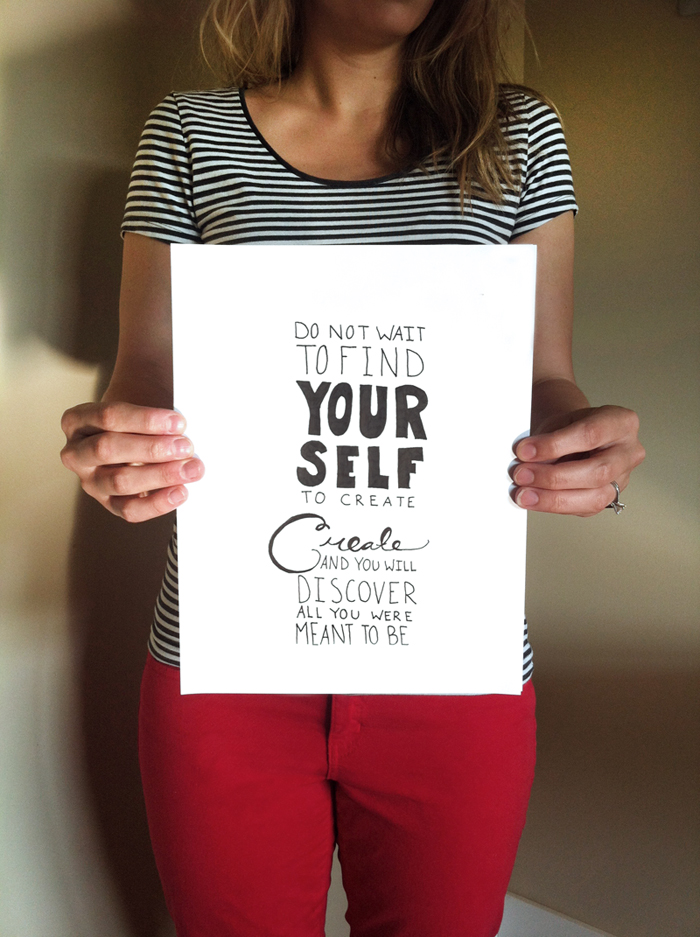 As some of you know The Fresh Exchange began as an outlet in my creative life. Like many designer/bloggers I needed a place to catalog inspiration, talk about projects, and just freely create, but The Fresh Exchange quickly became more than that to me.
Looking back this blog has been an adventure in using the process of creating every day to discover my voice and style as a designer and individual. I did not wake up one day and say I am going to write a blog about living a simple, well-designed, and inspired life. No way! But after almost 3 years of creating content every day I have discovered what The Fresh Exchange is and what I hope it accomplishes as well as what I desire in my own life as a designer and individual. So in many ways this little place of mine is probably more dear to me than I may express every day. This is the place where I have grown, discovered, and learned so much about myself.
All that to say I have learned that the process of creating is not something worth waiting to do. You will never know how it will come together. You will never know if you are doing it right. You will never be able to define exactly what you want to do, but through creating and beginning you will eventually discover it all. It won't be easy and it will take time, but no one who is successful got there without hard work, perseverance, and trial and error. Find a way to do as much work as you can, challenge yourself creatively, and find people who push you to create more and can critique you honestly. Be open to change and altering of your technique and process. Finally don't over think it, you may be surprised just how simple it may be. One day it will all make sense and it will be as if a light bulb went off. I promise.
Now this week stop waiting for the perfect moment instead just begin and you may be surprised and surprises can be good!