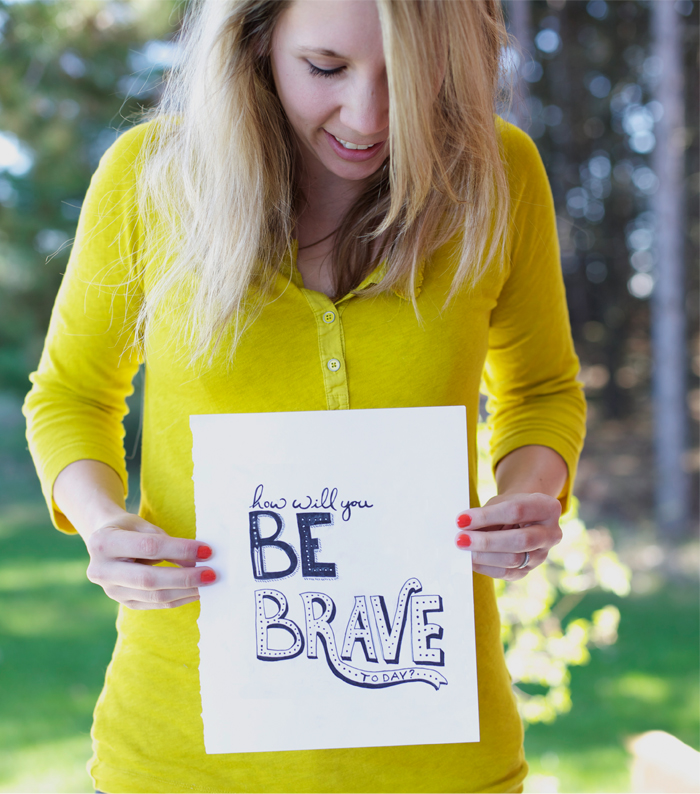 Fear. Yeah it is something that can sink in pretty deep. Every day I find myself fearful of something and everyday I try to conquer it. Maybe it is an email I am frightened to send. Maybe it is a new idea that I have but just thinking of making it happen scares the you know what out of me. Well I am here to tell you that being brave and facing those fears will get you much further than sitting behind them and succumbing to the pressure. I promise that at the end of the day you will be prouder of yourself of facing your fears than if you didn't. Even in the face of failure you should find success in taking the plunge.
Everyday I set goals mentally of something I will do that day that will push me further. I try to find a way to feel braver, more confident in what I do than the day before. When you work for yourself, manage a brand you represent, and/or really want to make your dreams happen, this is critical. Getting where you want to be is no easy task and you won't get there full of fear. It is the fearless of us that will make our dreams come true.
So how will be be brave today?