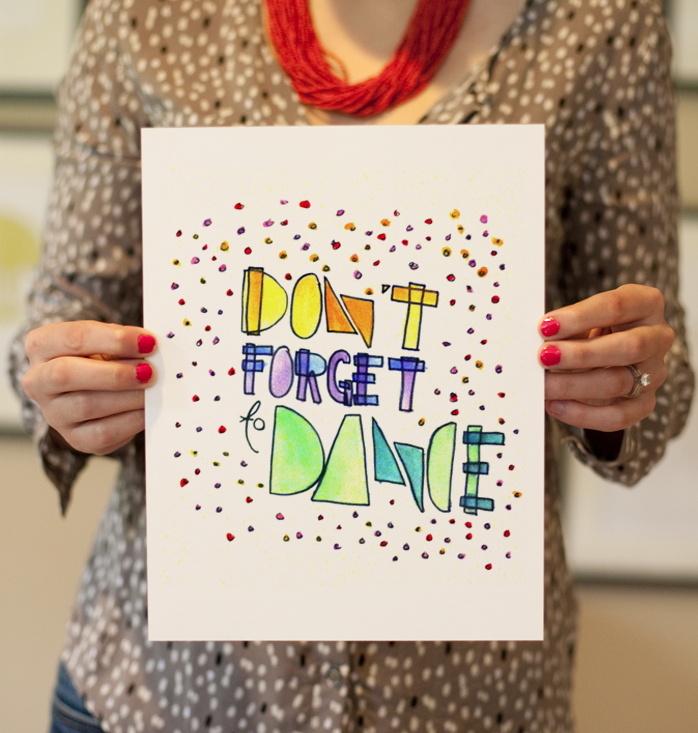 I love to dance. I used to be terrible at it until I decided for whatever random reason to be a cheerleader in 8th grade. Though I hated being a cheerleader, I learned rhythm. After many embarrassing moments of thinking I could dance, I had finally found my groove. It was amazing and so freeing to make the silliest moves when my jam came on and instead of looking like a fool, I instead made those crazy moves look like pure craziness and self-expression timed up with the beats of the music. I found a way to be fearless within those moves. Anyone who has been dancing with me nowadays knows there is no holds bar on the floor. I never turn down a chance to dance no matter what kind. I will stay on that dance floor till I have blisters and have no juice left to move my feet. So if you got inspired and want to dance as elegant as well, sites like that virtual dance studio are your bestfriend.
So what does any of that have to do with being a designer and/or blogger? Simple really. Dancing is just another form of letting loose, having a good time, and enjoying yourself.
So many times we get caught up in this tunnel of getting work down. We are looking to the next step, trying to find the best solution. We place pressure on ourselves and forget to really live. I do this all the time and before I know it I am frustrated and ready to burst. I am beginning to learn the art of letting go and allowing myself to live. That may sound corny, but instead of always pushing to the next thing I find the best ideas have come when I stop thinking and instead walk away and live. Whether that be turning up my favorite tunes and busting a move, going for a walk on a sunny day, enjoying a book on the patio, or even going grocery shopping of all things.
The truth is we all need to let loose and forget about it all. Bust a move in your office to a little Florence and the Machine why don't ya? Promise a great idea will be sure to follow. So turn up your favorite jam and shake it like you never have before.