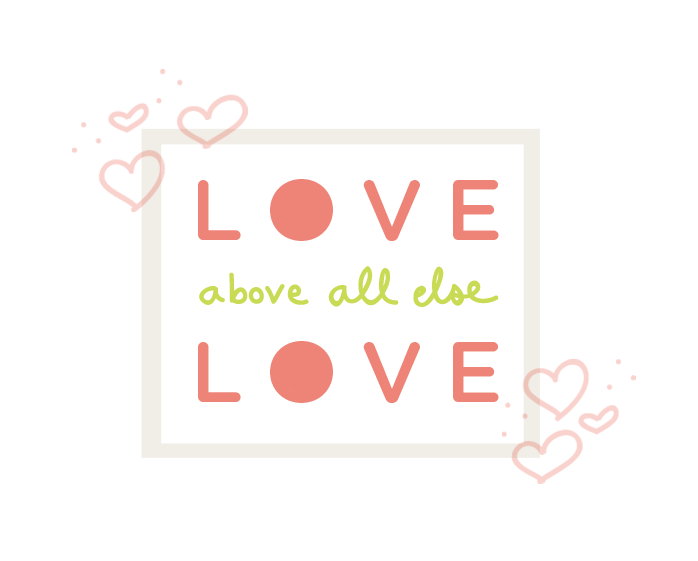 Love is the most amazing thing to me. It may be the greatest and most powerful thing in the life of being creative. Some of the greatest stories are centered around this emotion of being sick to your stomach with passion and deep effection for something, someone, or somewhere. I read blog posts every day that always point me back to seeing another side of love, whether it is a deep passion for design of any kind, for the handmade, for helping other's, for being a mom, for food and living a healthy life, and the list goes on. The varying levels of love open us all up to something deeper and more emotional than if we denied it. The blogs and people I love to follow are those that have this level of love.
As bloggers and creatives it is important to find that love, that one thing you crave to tell the world. Allow yourself to be head over heels in love with it.  If you are not, you won't make it through the mean comments, the uninspired days, the learning curves, the tough decisions, and even knowing how to be humble when success may come.
For me if I was not able to inspire, create, and give to others I would feel empty and that is how I know that I love what I do. That it is not just a fleeting moment in me growing up, but instead it is what is helping me become the person I always hoped to grow up to be. I love this so much that without it I would feel less, I would feel unfulfilled on so many levels.
So love above all else. Whatever you love, follow it. It will take you crazy places you never dreamed and you will encounter challenges you never expected, but they will tell a story that you are proud to share because you loved and that is always the greatest accomplishment in life, to have lived and loved.