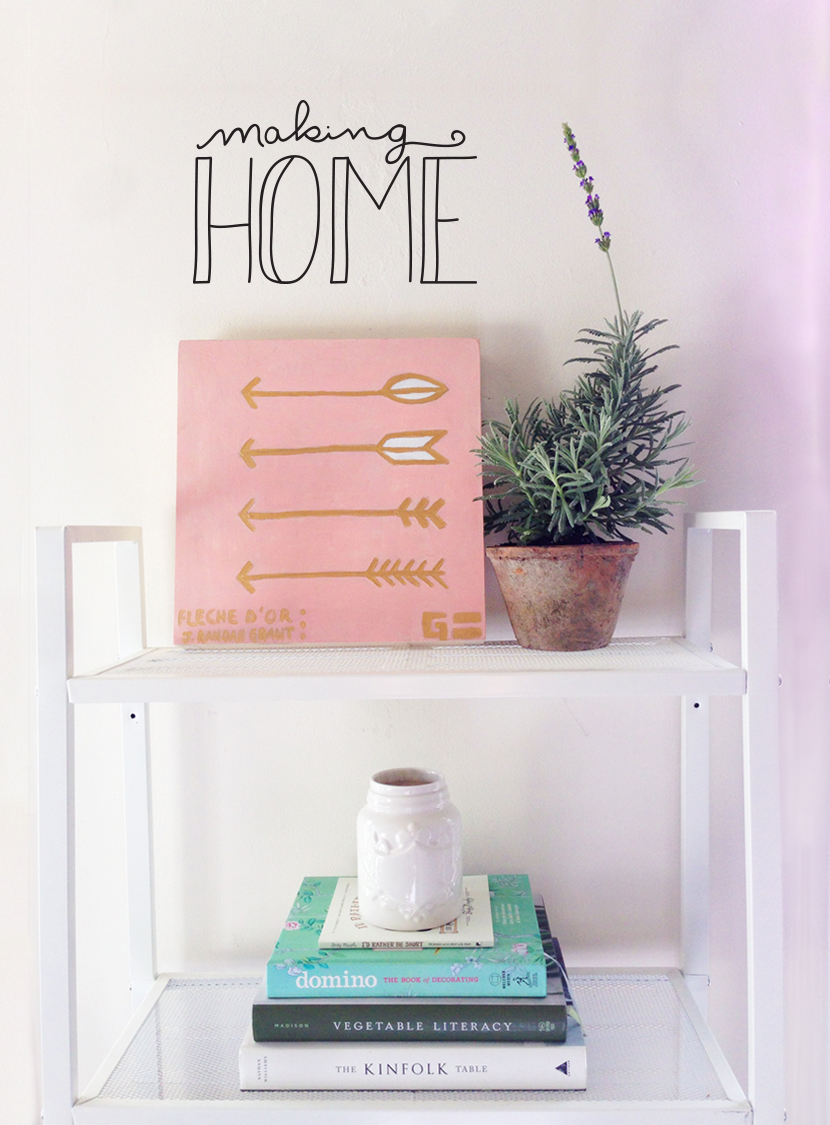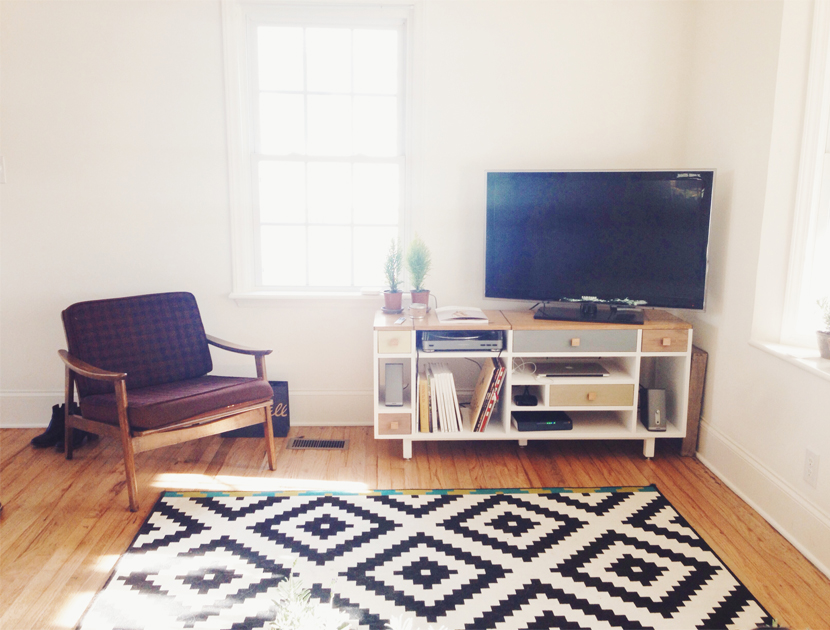 Since coming back from Thanksgiving, we have been really enjoying our time setting up our new space. It feels like every week it comes together more and more.  I love watching how a space can transform little by little. We are loving our little house that we are renting. The hard wood floors, the kitchen, white walls, and size of it are all perfect in every way. It makes it a fun and easy space to decorate.
Recently we were able to bring home our credenza from Milled Co, and now we are simply waiting for our couch to come this next week from West Elm. I feel like once I have the couch in the space we will be able to choose the right rug and able to recover the cushions on our chair. I have always been so interested in interiors, but until now I never had my own space to explore ideas at all.
Working from home makes it important to us to have a space that is inspiring, filled with light, and easy to maintain. I like waking up and knowing everything is in its place. That settling feeling allows us to work in our office and create with more ease than when we are in space that feels untidy, not together, and incomplete. There is a calm with a space that is put together.
I am so excited to share more of our space once we get more settled, but for now I promise to slowly show progress on here and on my instagram. As each room begins to feel more put together I will let you know how things came together. I know there was a long time I did not share about interior stuff, but I feel back in the game and excited about sharing more about our space again.
I hope yall have a great weekend!! We are going to be enjoying dinners with good friends and also focusing on preparing for the holidays.
PS. Thanks to all who came out to the Madewell event last night! Next week, I will share a recap and also a really fun other shoot we did with Clyde Oak in conjunction with the event!