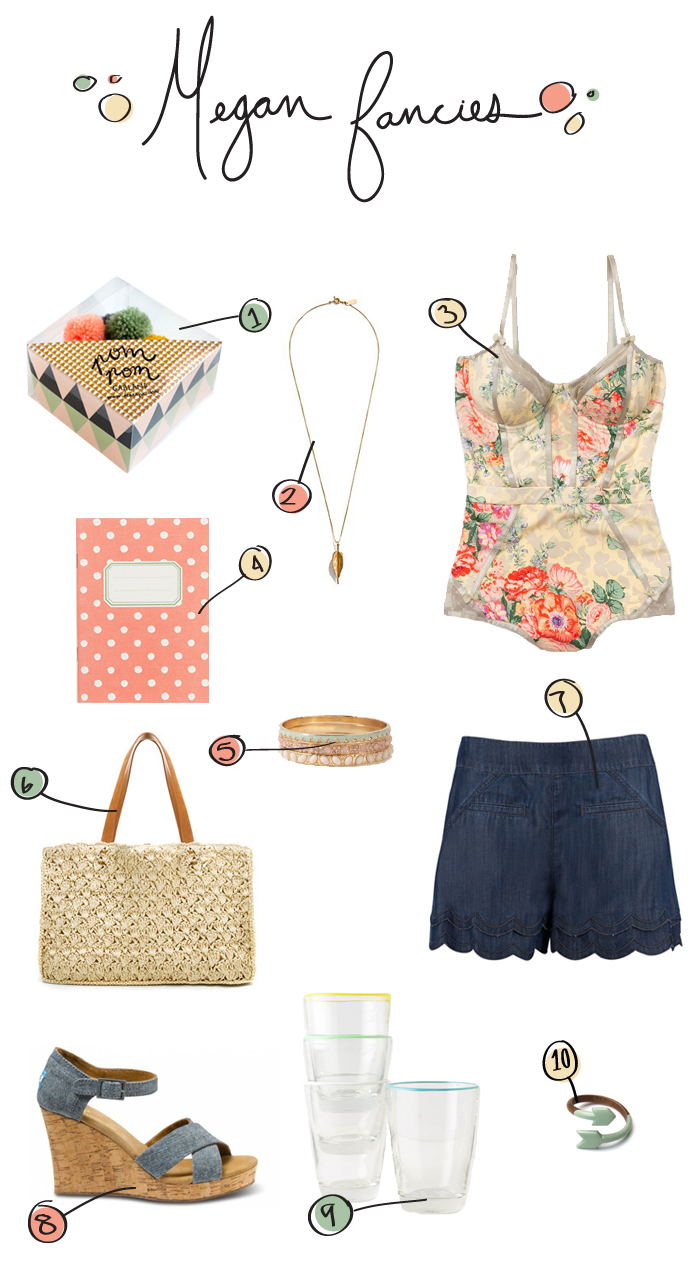 1  |  2  |  3  |  4  |  5  |  6  |  7  |  8  |  9  |  10
Today has been a total scorcher. I love the hot weather more than I used to, but I will admit the 90 degrees mixed with the humidity is a little much even for this girl. All I can think about is floating a quiet river in a tube and enjoying the day very slowly. Oh vacation you are so close!
All week I have been pretty obsessed with this Anthro bathing suit and paired with those Ted Baker shorts it is almost a match made in heaven. Perfect for these hot days.
What do you enjoy wearing on warm days? It is okay if you say nothing cause I get it!