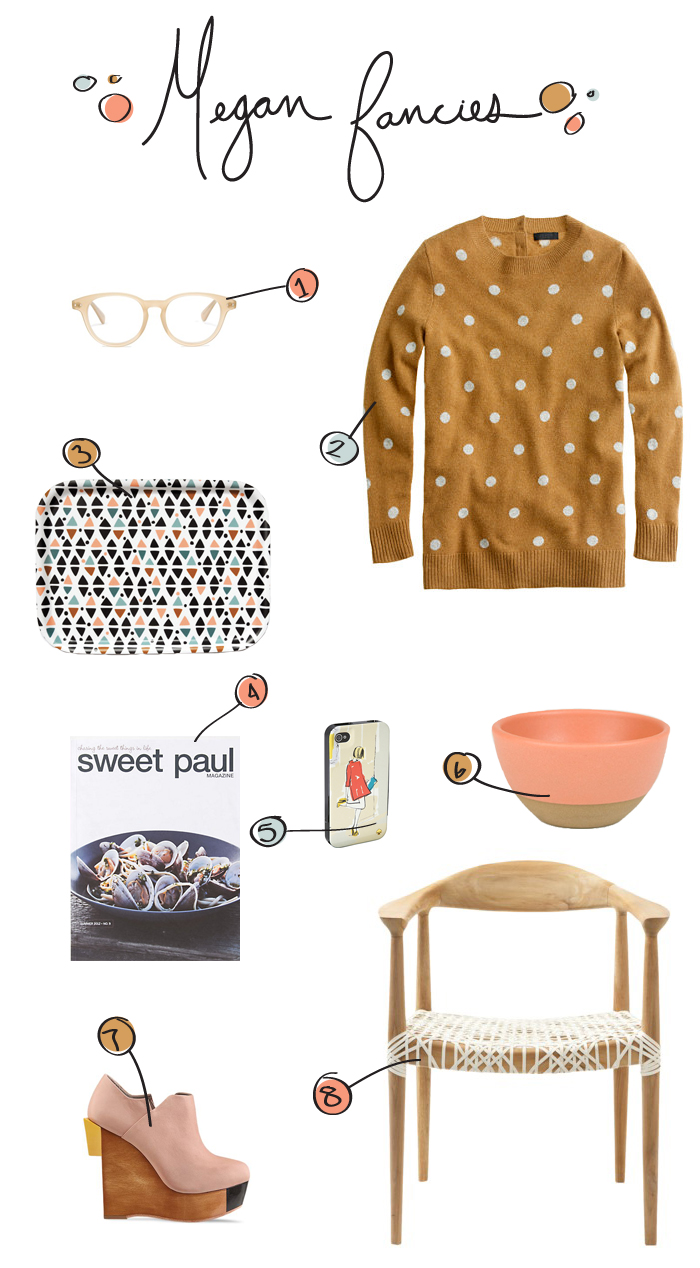 Happy Wednesday everyone! This week got off to a little rocky start but after a long night of working I feel much more on schedule and like things a little more under control…phew that was a close one!
This week though I have been still stuck in the modern/natural combo. I am loving the palatte of these items together and the textures here as well. I am not sure why but these things are making me happy in so many ways. Not to mention that chair is from Target, which makes it even more awesome.
What has struck your fancy this week?