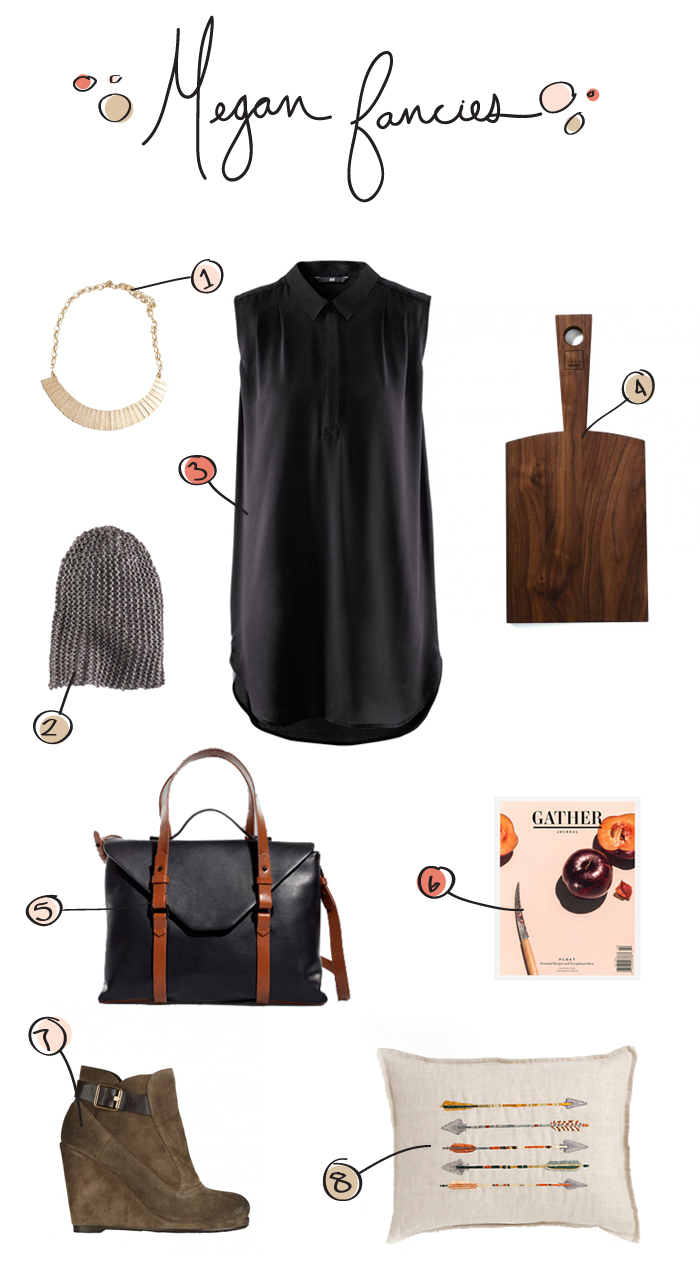 This week has been a lot of dreaming and though I am about to head to Palm Springs and sit in the sun next weekend I am dreaming of other things unfortunately. This Fall has come in quickly and I am loving it. The layering, the apples hanging on all the trees, and all the wooly and fuzzy fibers that are reappearing in my wardrobe. Though the days go up and down from being sunny and 75 to cloudy and 50 I still am trying to soak it all in on both ends.
This blouse is perfect for this time of year. Pair it with leggings and some ankle high booties and a cute collar necklace. Then when it gets cooler, throw a long sleeve striped tee underneath to keep you just a little warmer. I am in love with the idea of leggings again. I missed those chic pajamaesque little guys.
What are you beginning to see appear in your closet?