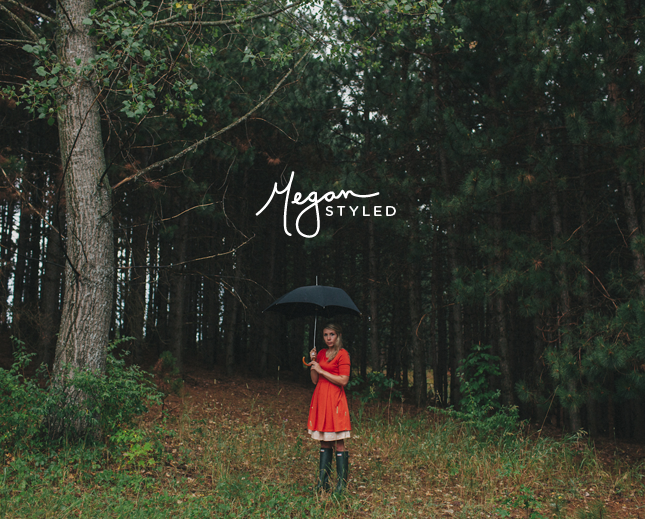 Do you have those places that you consider magical? At our house we have these woods behind the house that surround us in our neighborhood. It sometimes feels as if no one else is around and from time to time you can see turkeys, loons, rabbits, deer, and an occasional coyote or fox wandering through them while we eat dinner. I love the woods and always have. The best time is always during a slow and steady rain on the edge of Summer. The woods take on the deepest colors of greens, browns, and oranges you will ever see and I love it.
As today is a rainy rainy day I thought it appropriate to share this post and take you in to one of my favorite places. Though a rainy afternoon walk through the woods would never be complete without a black umbrella and Hunter boots. They are complete essentials.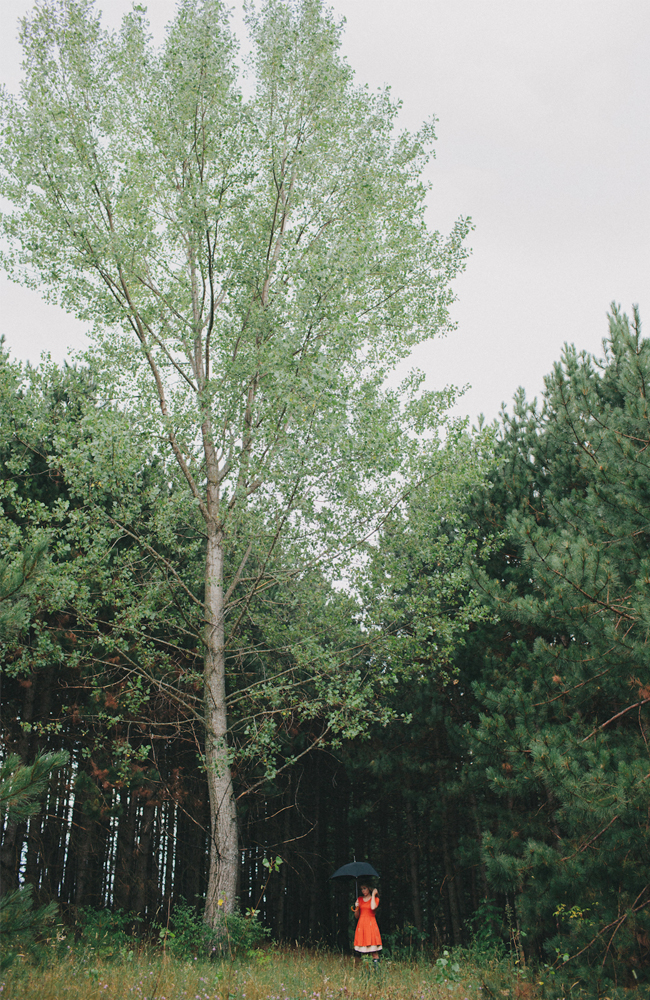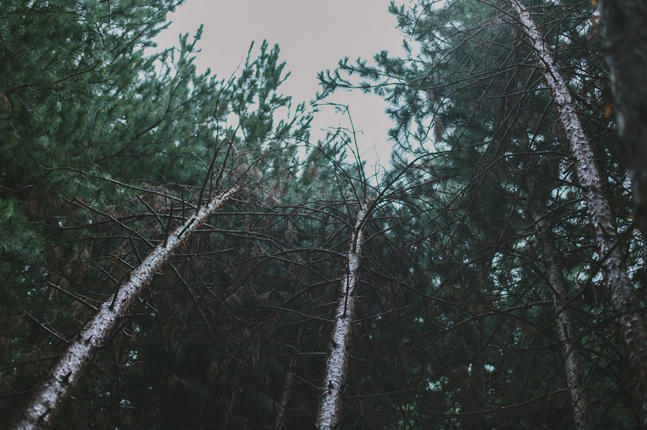 As a kid I always loved exploring the woods, building forts, pretending to have to live off the land. I was always pretending to be an explorer and the woods always seemed to be the perfect place to pretend such things. The tall pines, the dense layers of pine needles, the ferns wet with dew. It all seemed to make sense.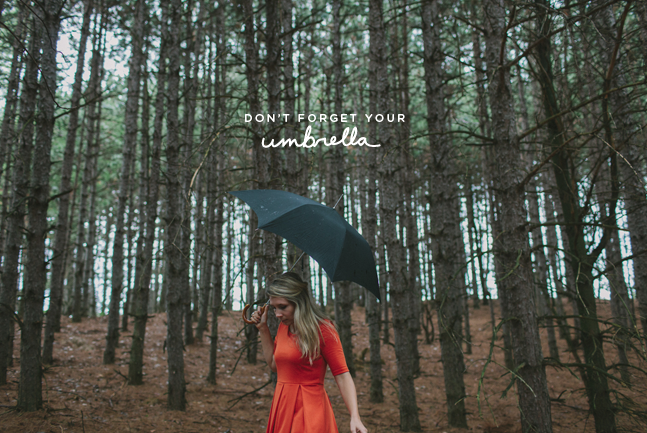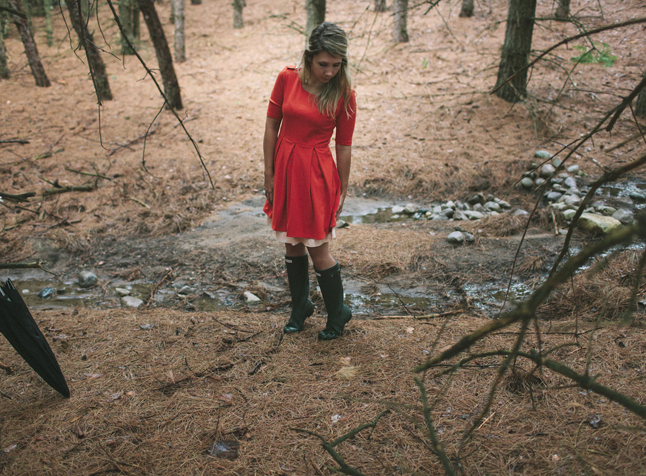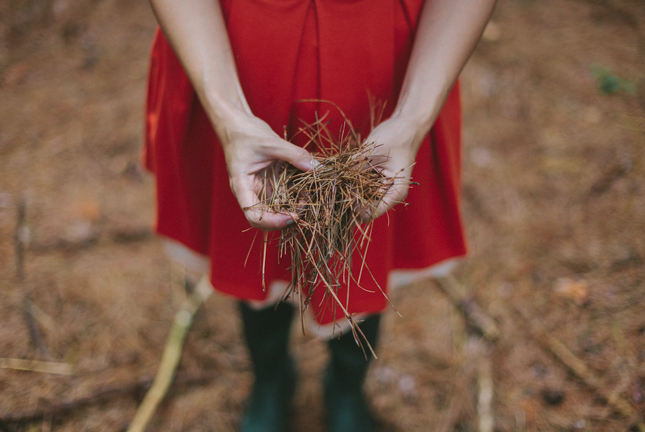 Living somewhere where I am constantly surrounded by nature encourages my work to always be inspired by the natural, even my personal style takes on a natural vibe. My hair is always doing as it pleases and I accept it's imperfections. The woods makes me feel better about letting things be as they are. It gives me peace that imperfections are more beautiful.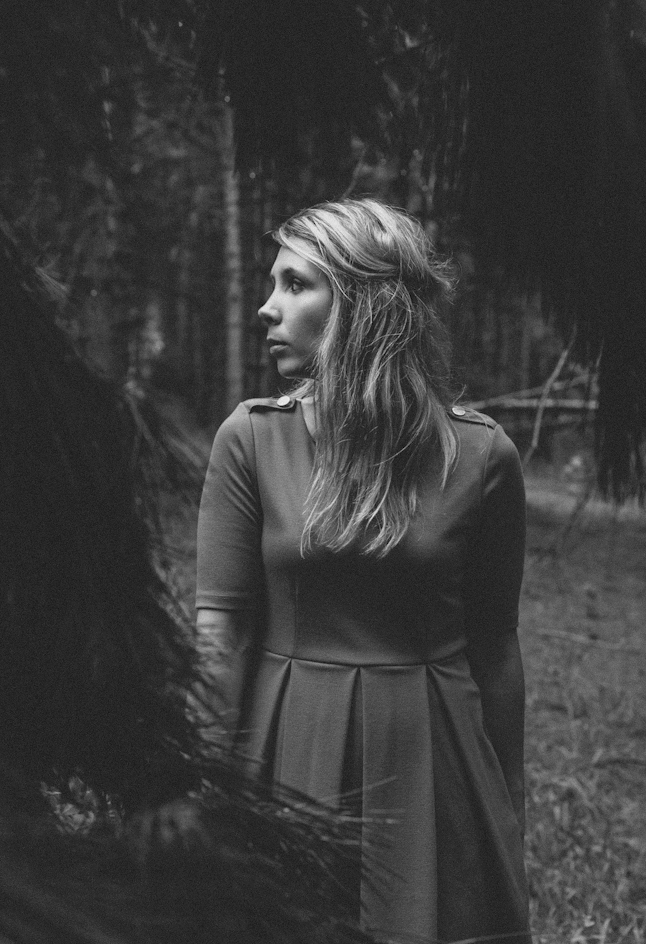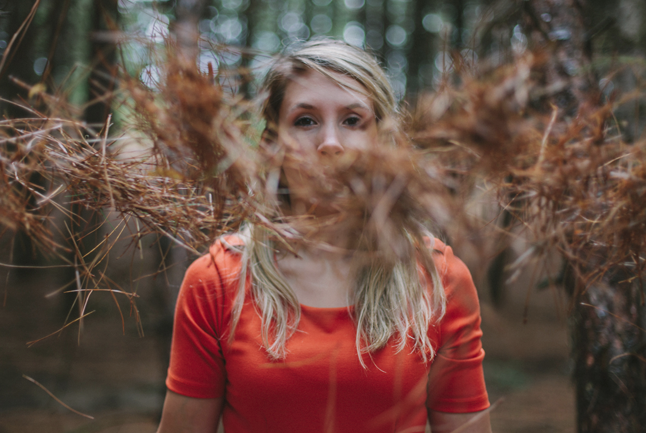 One album that always seems to fit these rainy days between Summer and Fall is Bon Iver's self titled album. Halocene seems to just be written for wandering in the woods on a rainy day, doesn't it? Maybe we should listen to that on repeat today and do some exploring.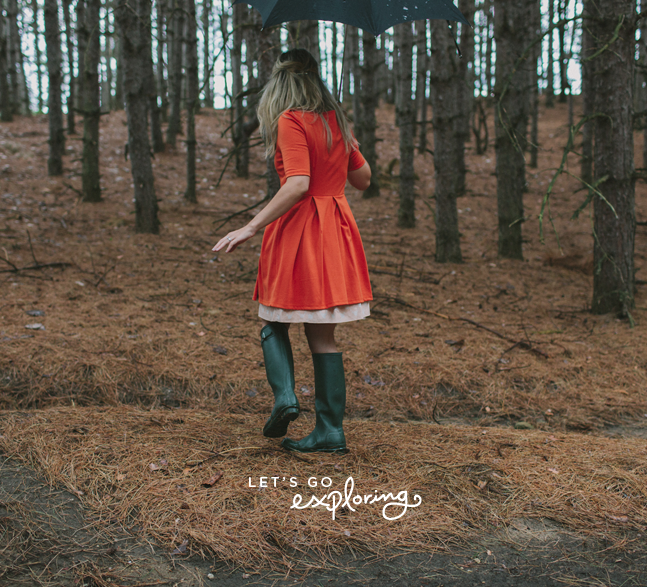 See the past posts here: Post 1 and Post 2
Also catch more photos on The Fresh Exchange Facebook Page.
Photographer: Michael Newsted
Styling: Jonathan Grant
Art Direction: Megan Gilger