It did not take long for my leather leggings to come out here in Paris. The street style look here is amazing and incredibly inspiring. There are little to no rules. I have seen navy and black, brown and black, all white after Labor Day, and everything else in between. Oh and I have I mentioned how much 90's influence there is floating around? Timberland boots….so in!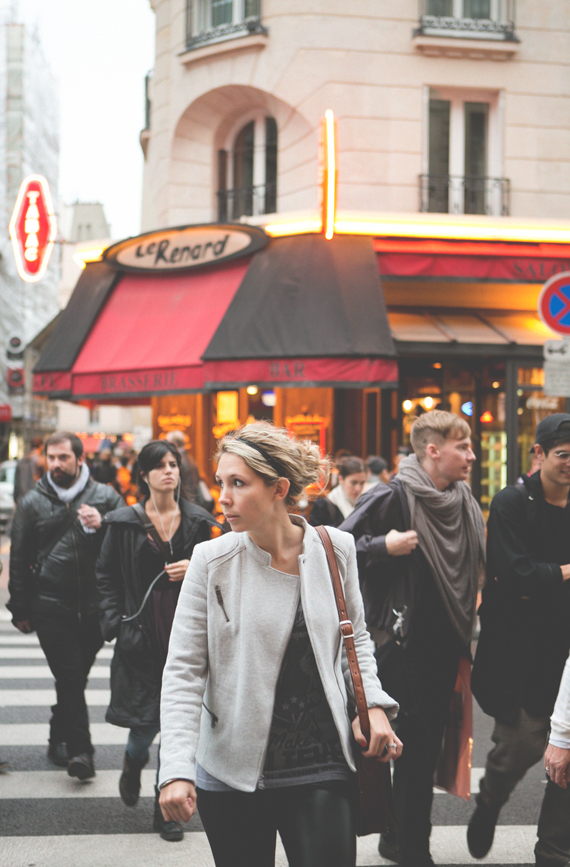 Being here has refined my combinations of the essentials. For this outfit I rocked my Make Believe tank, my Gap Moto Jacket, Frye boots, handmade leather bag, and faux-leather leggings. It was one of my favorite outfits I wore while I was here. While wearing this outfit someone asked me, in French, for directions. It felt like such a compliment.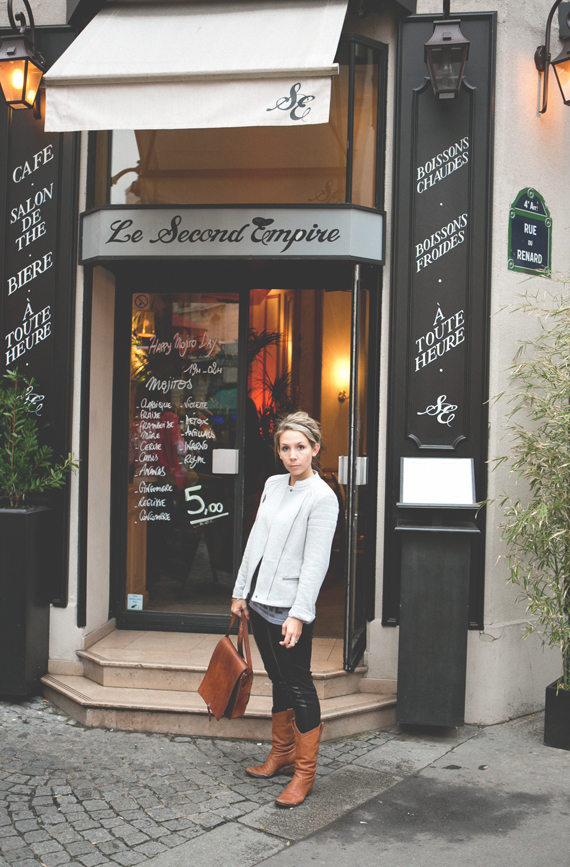 The best part of this day was my hair…it was pretty nasty…not going to lie to you all. I woke up and was like oh my goodness what I am going to do with this mop and I ended up tossing it up mostly our of frustration and some how it ended up in this perfect messy bun I couldn't have been more excited about. While traveling this has been my favorite hair day. I have found it very helpful while I have been traveling that I only wash my hair once a week. Plus most people here are rocking the messy look so it is not hard to fit in.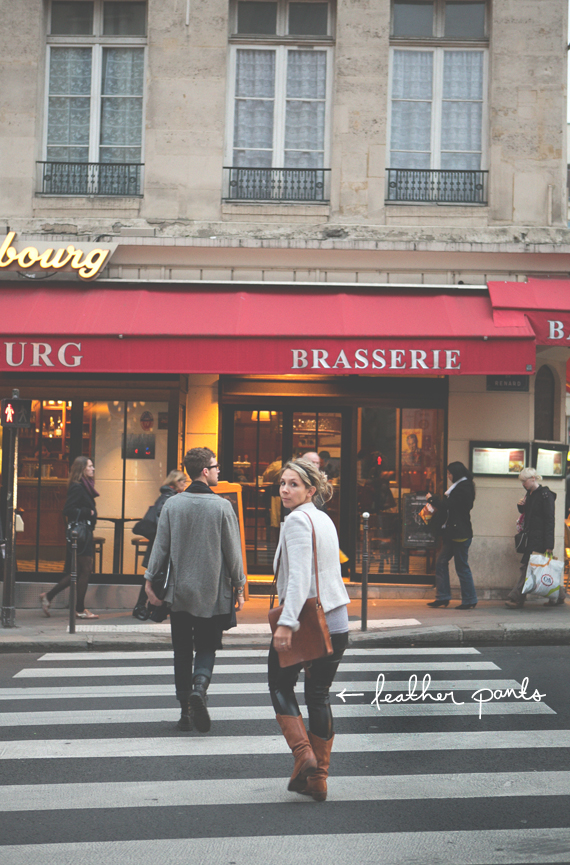 I was a little skeptical of buying these leather pants but honestly they have become a new staple to my wardrobe. If you dress them down with simple basics they create this wonderful contrast which I have fallen in love with. They give you rockstar quality without feeling too over the top when paired correctly. I highly suggest finding some. H&M and Zara have great options right now from legging style to actual pants. Seriously get some in you closet for Winter. They are perfect for date night or an evening with girlfriends during the winter months that are quickly approaching.
As always jump on over to Jonathan's blog and see his post on his look for our style series this week. He has some rad jewelry that I don't think you want to miss!!!
See all of the Megan Styled posts here.