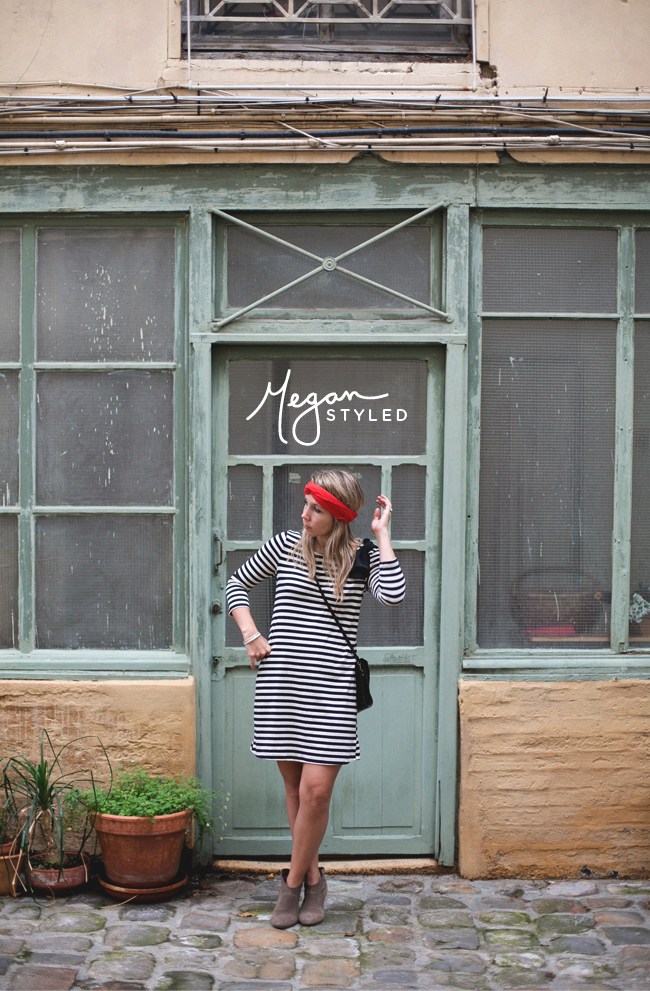 The best thing about Paris are all the secret little spots around every corner. So when we set out to do this style post we decided we would not plan a location and instead just let ourselves come upon one. Sure enough we rounded a corner just outside of Nation and there she was this, this magical alley. We all walked past and said "Whoa!" at the same time and turned around. It was love at first site.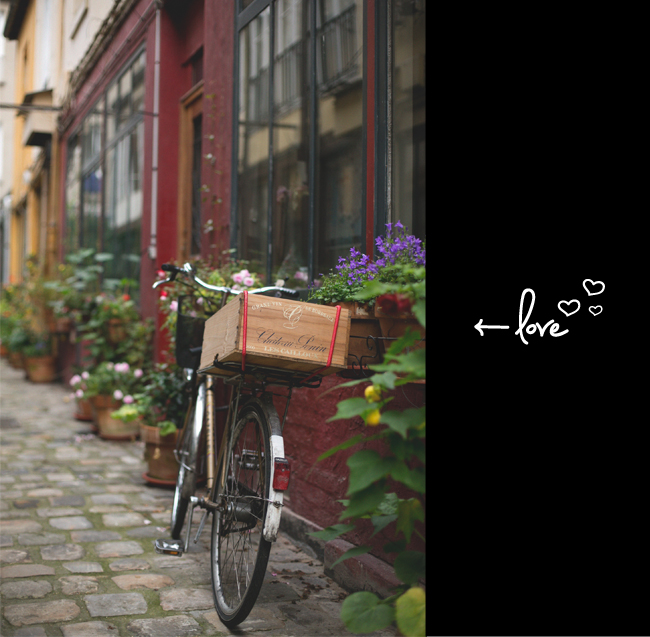 The potted plants and the cobble stone. Not only that but the colors of the doors and walls. It was exactly everything you imagine being in Paris. It was like a little oasis.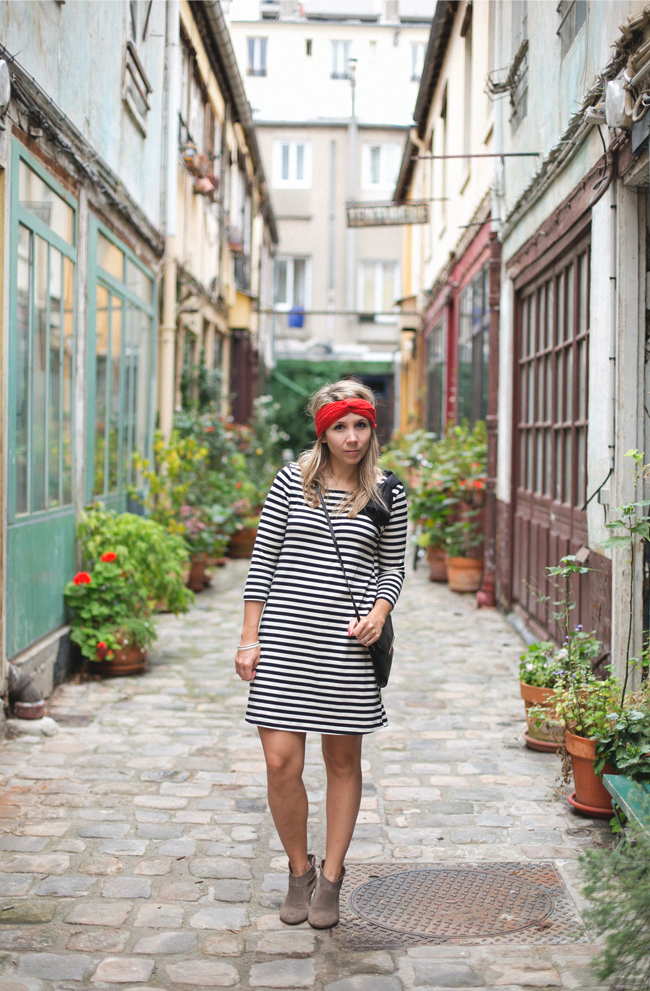 While we have been here the weather has been pretty spectacular. So wearing a dress with no tights is actually possible, though I feel slightly naked as the French seem to be very interested in covering themselves even on warm days. It was explained to me that this is true because they very seriously believe in discreetness, which has been a very interesting concept especially to an American. More on this another day, but any of you French ladies reading feel free to discuss this further in the comments. I am very interested in the idea.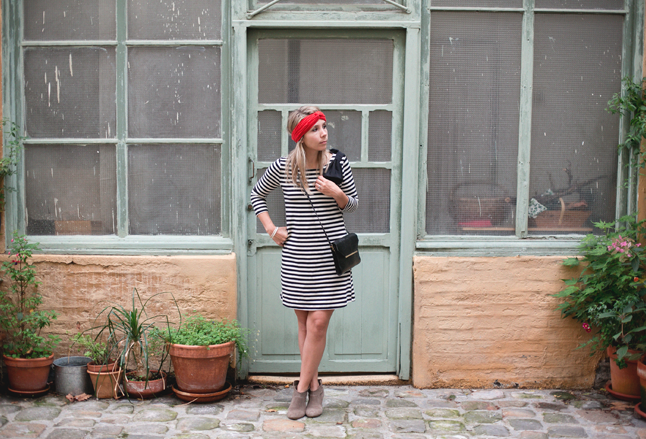 The thing I will say is that I felt stripes would be too expected in France, but the truth is I rather feel they are seen very little. But this dress and turban felt so perfect for this day when we were wandering through Bastille and Nation. I had never worn a turban before but I made this one from a scarf of Grant's at his suggestion. I fell in love. It was the perfect look and it felt so fun. What do you think? Have you ever worn a turban headband?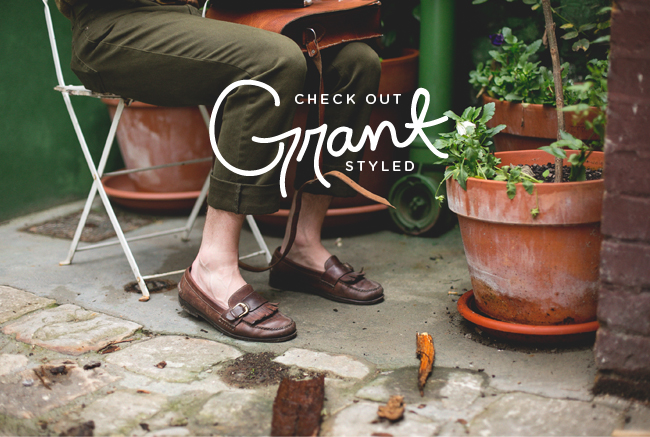 Also as you all know Grant and I are running this series together in Paris…Did you catch last week's? No, well don't miss it. But head on over to Grant's blog and see his post all about his styled post.
Find the pieces to the outfit: Striped dress from Forever 21, Ankle boots from Steve Madden, Vintage Black Purse, and Red Turban made from a thin scarf …find tutorial here.