The lights are twinkling.
The snow has hushed the earth all around us.
The light is warm and low.
The candles are lit.
The house is cozy and a fire is crackling.
What more could we ask for? Can there be more? I don't think so. Forget anything else that was on your list to accomplish this year. This is when we stop. We let go of what wasn't done and relish in what was completed whether big or small. I don't know about you guys, but the quiet and stillness is being welcomed with open arms.
This Christmas we have simple plans to stay home here in our final days being at our rental. We will welcome some family. Then we will pack up our life here, prep to head to our new home and start to settle into a new life to start a new year. The greatest gift we could receive this year is a beginning. In some way, I have spent the last year and a half in waiting for this Christmas whether I knew it or not. Every day has been focused on pushing forward to this next chapter. In some way, I feel like 2018 is our beginning. Why not send Christmas hamper baskets to your Australian relatives via hampercreations.com.au? For sure this sweet way of yours will make them smile this special season!
I feel most of this year I have been waiting to begin in so many ways. I have been persevering to in order to arrive. I am not sure if you have been in a season like that. Watching the final days of this year land at our doorstep is welcomed not because this year was one I want to let go (note: I am leaving thoughts about politics and the world's state out of this conversation). It is the opposite in fact. I feel this last year has been unbelievably necessary, beautiful, and wonderful for us, but I feel it all has had an eye on the prize of this shift between 2017 and 2018. We have lived amongst the moment but waited for today.
2017 has been a year of growing, defining, and stretching myself in every way. I have become within this year and taken shape in ways I didn't know I could. 2017 has been a year of settling into my bones more. I have learned so much about letting go and feeling life more than just checking things off a list. I have listened to my heart and soul in ways I haven't before. All of this has happened because of a practice of meditating on seasons, self-awareness, focusing beyond myself, and most importantly gratitude. I feel I still have so much to unpack about this year and look forward to it as we enter the new year with new intentions and new dreams.
…But in order to do that, I am planning to take a little break.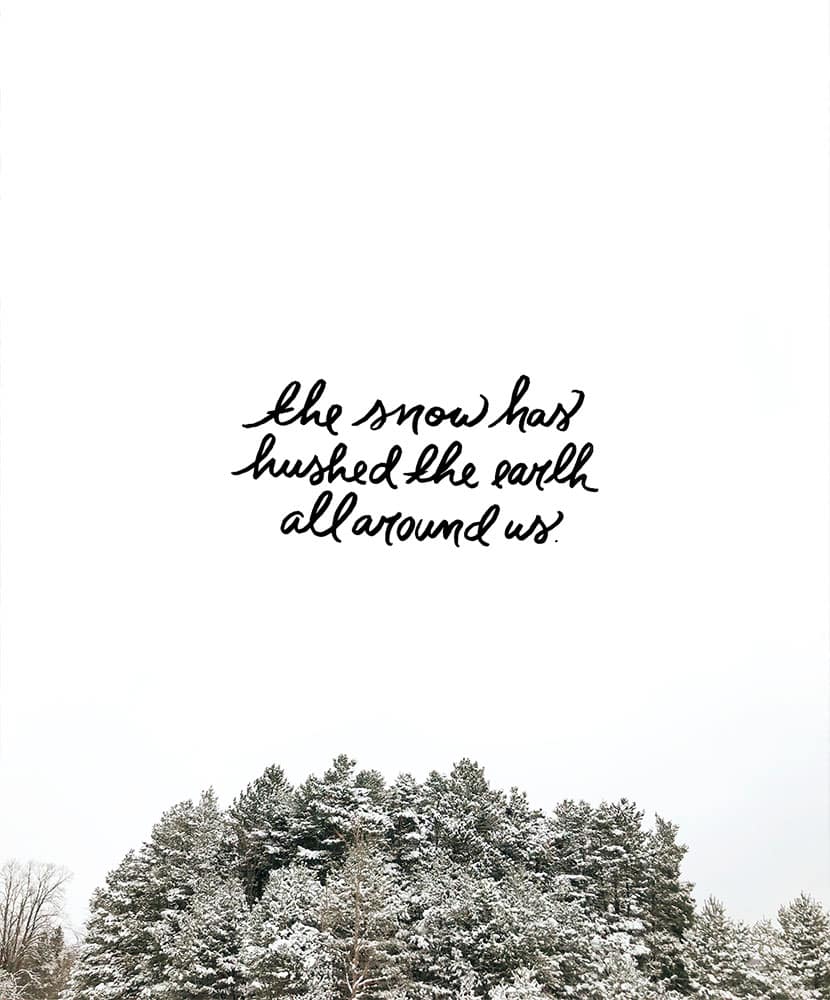 Yes, you read that right. Winter is, in fact, the season of hibernation, deep work, and a focus on home as I stated in our Solstice post. I am taking that to heart between now and my birthday, January 17th. I feel with the transition of moving into a new home and closing out a year, I need to take this time away from this space and to focus on my family and myself. You won't need me. I promise! Take this time for yourself as well. I will be back. We will find our footing again and figure it out once again come mid-January. For now, I need time at home and to focus on being present there. I have needed it for some time and now is the time to naturally breathe deeply before we begin a new year.
Now, all that to say this year on the blog has been one of the best. I have never felt more purpose in this space or that I have done greater good with what I am doing. The emails and messages you send me about how this space has literally changed your life and perspective on your day-to-day have impacted me and made me realize how vital this conversation is for all of us. I need it as much as you do. You have been my cheerleaders and supporters since day one and while I am away I am thinking through that and what that means for 2018 on TFE. I want to be better for all of you more than my own achievement. In all honesty, the blogging industry has exhausted me this year and you guys have been the thing that kept my feet down and working instead of just sitting back and pursuing something else especially since I have been dreaming big all year long.
The Fresh Exchange has always been intended to be something bigger than just a blog. This means I have big dreams for the brand in 2018. Dreams that have had to take a back burner for good reason, but now I feel 2018 will be the year they come to be. I have kept the brand nimble (literally me and one other freelancer occasionally) because I knew blogging wasn't the only thing I would be doing with TFE. I also figured if I could run this space as me I could do anything. So I spent this year working hard to learn the ins and outs of the systems I wanted to put into place. Letting go Wild Measure 2 years ago, meant that TFE would become something more one day, but I wasn't totally sure what. At my heart, I had an idea, but this year as I worked season by season with you I saw the vision of what could be and realized this vision I have felt was a far-fetched idea would indeed become a reality.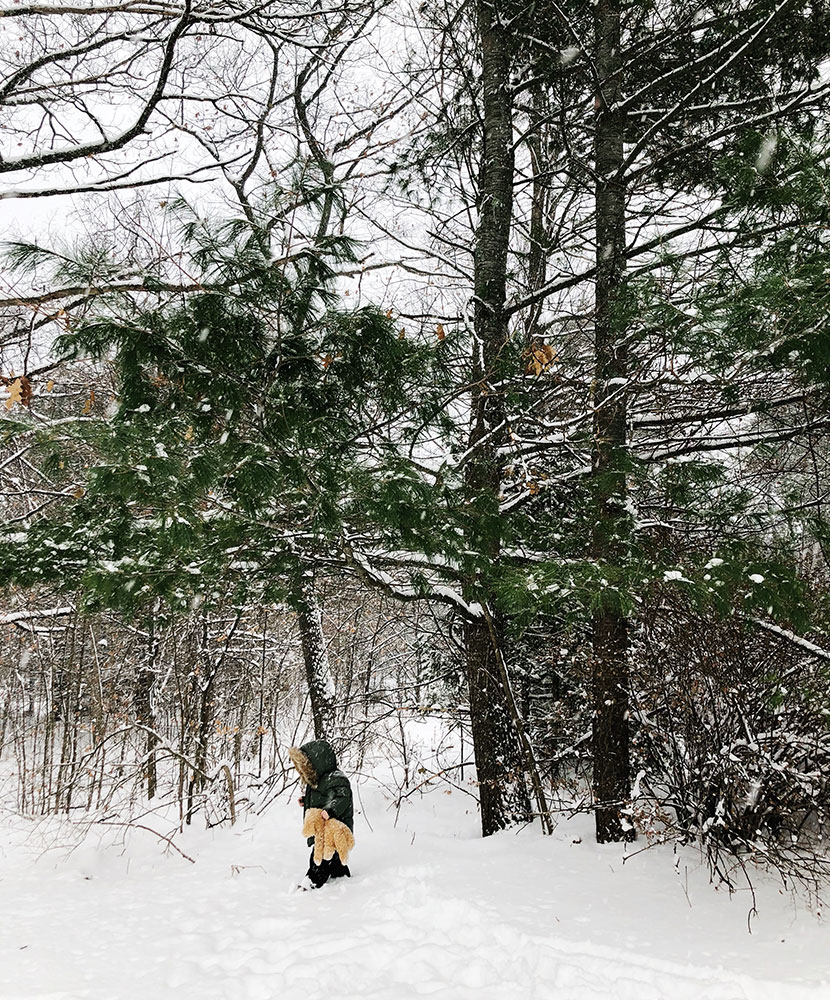 A blog and being a blogger by no means has been my end goal or something I wanted to do with my life. In fact being a blogger has always felt like a vehicle to the next thing from designer to blogger to….I am not sure the title yet, but I always have felt it was a piece of what I did, not who I was or what I wanted in life. This year I have felt the tides turning with TFE as I suspected they would about a year ago. I have watched the space around blogging change and I more than ever have realized it isn't a game I am interested in. I have always wanted something more and something deeper with TFE, but it wasn't till this year the dream took a form I could see and understand. This dream has been sitting, waiting, and just percolating while I tied up this year and we finished our home. I have a notebook that is full to the brim of what is next and it all excites and scares me. Looking at it though, I know that it is what all these years and hard work was meant to lead me to. 8 years of pursuing and dreaming have shown me just what the deeper meaning is and how to connect everything I love into one grand vision I hope to share sooner rather than later with you. I have waited a long time to even mention what has been on my mind and heart very heavily the last 6 months because I wasn't sure it was as real as I hoped. Now, I know it is and I have deadlines and goals set, but in the coming months I will be giving you a bigger vision of what is ahead for TFE.
This is why I need these next few weeks, not only will we be finding our footing as a family in our new home, but I will be spending time really diving into this next stage of how this space and brand will transform some. So much of this dream needed our home to complete to feel there was a place to start. Now we are here so I am waiting to see just how things feel they need to take shape. I have learned this year that giving things time and space to open up is better than trying to complete it all quickly and swiftly. The greatest things need time in life.
I would love to challenge you to take some time as well over this next four weeks. Whether you work for yourself or for someone else. It doesn't matter. Try to find space to hear yourself. That is why breaks are important. For me, during this break, I plan to do a few things:
Listen to myself more:
Sometimes the noise of day-t0-day can be so loud that we cannot hear ourselves unless we pull ourselves away and let it all settle so we can hear what is in our hearts and souls. At 30 I now know myself well enough that when I am burning out I have lost touch with a passion. I am someone who only thrives pursuing what they love. Anything else eats me up inside. When I am tired and worn out that is a sign to stop and listen long enough and then make a plan to redirect. So I will be doing this over this few week break.
Pack up and Begin Anew:
I love that we will begin a new year in our new home. I couldn't have planned it better than that. Every year will mark another chapter in our home and that is so special. It is how it was intended. But during this break, we will pack up our life here in our rental and begin new. We will be unpacking a storage unit that has been sitting filled for almost a year and a half so cross your fingers for us on at least having our mattresses still good enough for sleeping on.
Be Present:
Literally, I spent most of today trying to balance being a mom, getting answers to house things, and working. I wasn't present. I was racing. It was exhausting, and as the house project slows and I step away from work for a while, I will have time to be a present human in the ways I desire with my son and my husband. I don't pride myself on being "busy". I find that kind of pride avoidant of reality and in many ways narcissistic. I believe the best things in our life happen at our feet and I am someone who is black and white and one tracked. I don't multitask well. So I have to be all in. I plan to take this time to reset myself on what present means for me after such a busy time. I don't believe this move will be stressful since we have time and space to make it happen as well as a lot of help. I plan on it being a pleasant and calming move-in that will signify the kind of life that will be lived in our home. A new beginning for sure.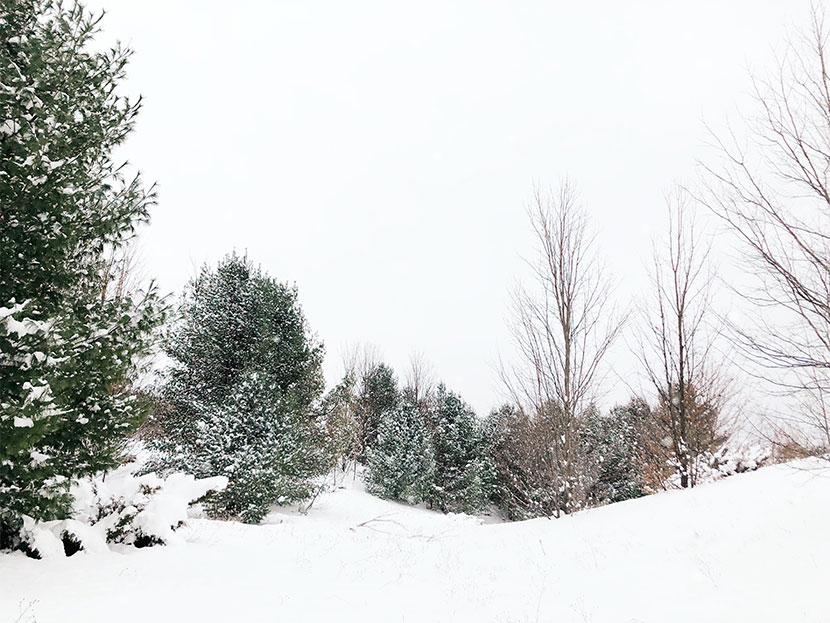 I will check in and out here and on Instagram. Who knows I may feel inspired to write, but over the coming four weeks or so I will be pretty silent on the blog. You can, of course, follow my Instagram and sign up for our newsletters. I will be sharing a couple things through email.
My hope is my time away inspires something for you as well. I have been scared to take this time for myself, but all these years has taught me that taking a break only gives us greater strength to go farther.
Merry Christmas and Happy New Year my wonderful friends! You have made this year the best yet!!! Thank you for all of your love and thoughts and willingness to be vulnerable here. It inspires me and I mean that. 2018 is going to be a year more presence in our lives.