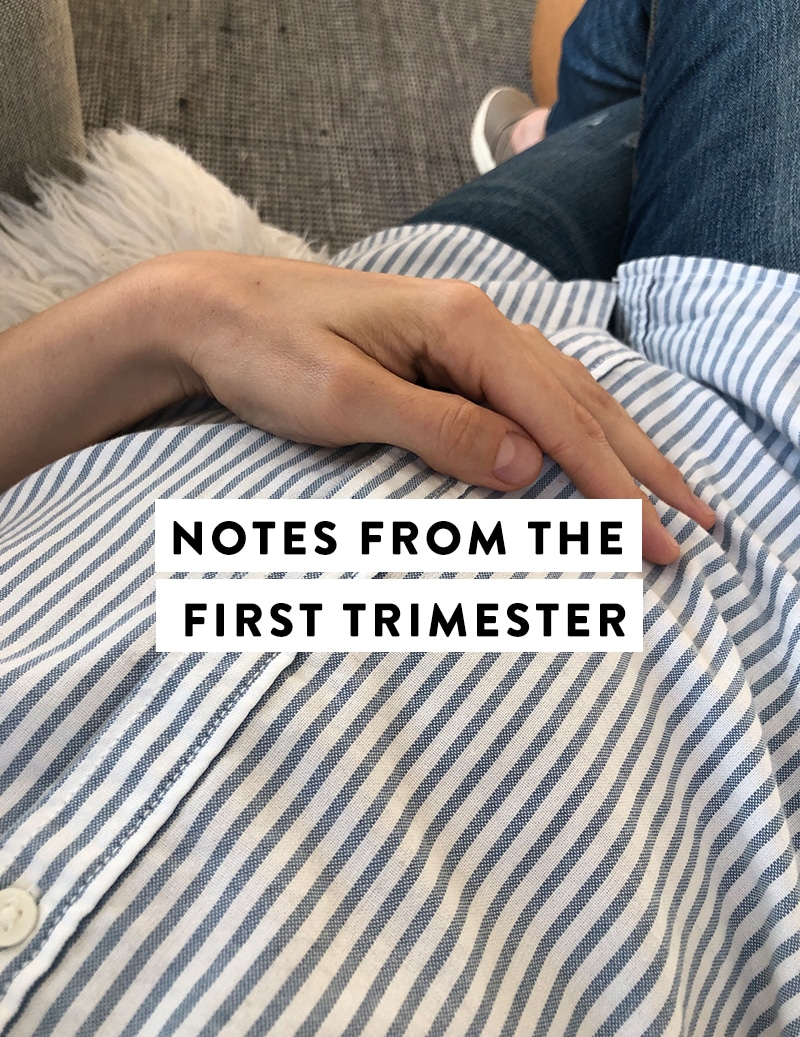 When I found out I was pregnant, I was expecting the same sort of pregnancy as I had with Hayes: Regular working out till I felt uncomfortable to do the moves, a few food aversions, being tired earlier at night, being able to eat healthy, feeling rather normal. By week 7 my passion for eating mushrooms, meat, weird veggies, or anything remotely unrelated to a carb was pretty much gone. I could barely look at Instagram without feeling ill. I knew immediately this was going to be different. I instantly wanted to document some of the moments of this pregnancy that were real. The tiredness. The big belly. The veiny legs. The lopsided morning belly. How we stretch our wardrobes. You know. Not just the ones where I look like I have it all together, because we shouldn't have it all together. Our bodies are changing rapidly our hormones are weird and shifting. Not only that, every day is a new adventure. So I made sure to gather that up for this post as well as sharing how things have been already different this time and how I am approaching it all compared to last time.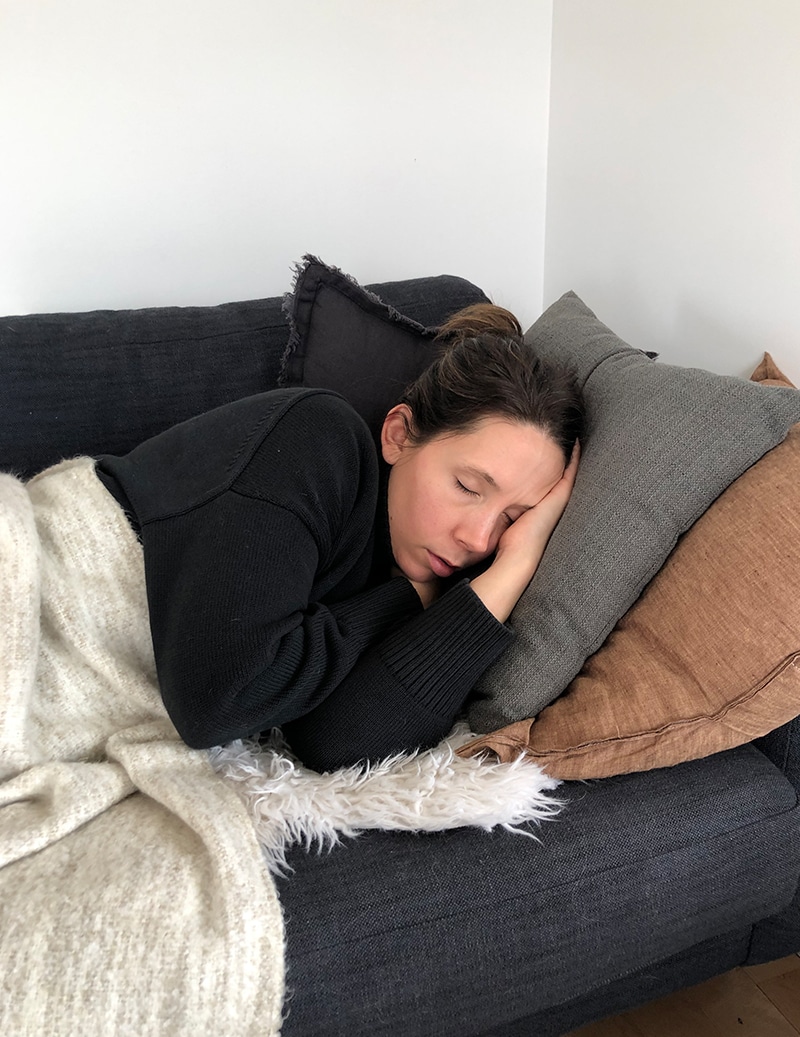 I mean I knew this would be different because first of all, I have a toddler. That alone makes me tired without being pregnant, so I knew the challenges would be present. I was mentally prepared, but by week 8 I feared nights that Mike couldn't help me wrangle our wild and nearly 40 lb 3- year-old at bedtime who wouldn't dream of being asleep before 9:30 PM. I was so nauseous all I wanted was to get in a hot shower and then slip into bed. It was just about surviving to that moment. It was real and much more of a challenge than I thought. With Hayes I slipped into bed at 7:30 or 8 each night and the transition was hard in a different way considering we were working most nights and didn't anticipate getting pregnant. Our list of projects to finish was more than normal and everything was landing on Mike in our business. It left different strains. This time we were mentally prepared and Mike knew I was shot so he knew he had to do more as I did more in a different way. Those 6 weeks I couldn't have been more thankful for a partner to support me as I never anticipated feeling the way I did.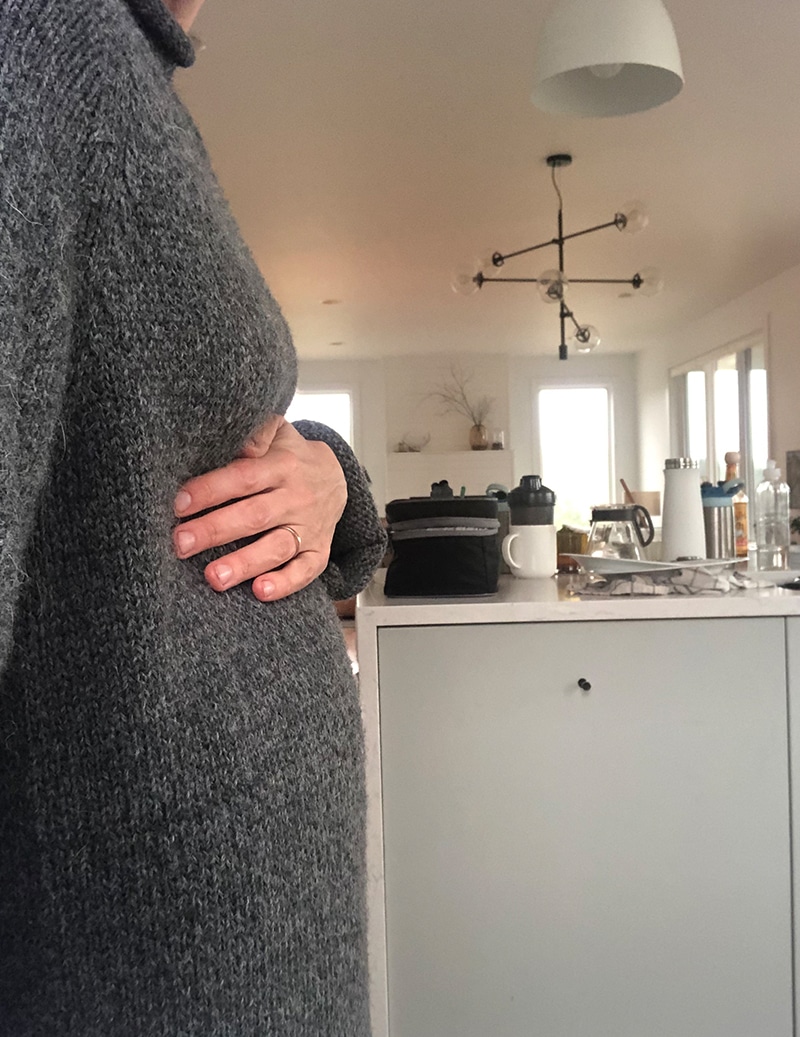 But nausea and exhaustion aside, the thing that has surprised me this most this time around is just the grace I have. Last time around I was so concerned about gaining weight and looking like I hadn't eaten too much or let myself go. I was so worried. Like more than I care to really share at times. I was far from emotionally kind to my body. I wanted to keep working out to keep myself toned. After birthing a child though and watching how much my body changed and then still the weight stayed mostly while I breastfed. I remember at 2 weeks postpartum trying to put my old jeans on…what was I thinking?! HA yeah not a realistic idea at all. I kept being worried about my body going back to what it was. I tried getting back into working out postpartum at 6 weeks after being cleared only to learn I had a diastis and my pelvis was a wreck so I had to fix that to get my pelvis back into place and for it stay there. Plus the relaxin never fully left my body till nearly 5 months postpartum. I wasn't designed to be a woman who would just slip back into her old ways. It wasn't in my genetics, but what was slow walks, caring for a baby, being creative, and learning new skills. In those moments I struggled so much to see myself well. It wasn't till nearly a year later when I was completed with breastfeeding and my body shifted all over again. I finally got back to being active and athletic again and I started to feel myself. My mental body shift didn't happen then though.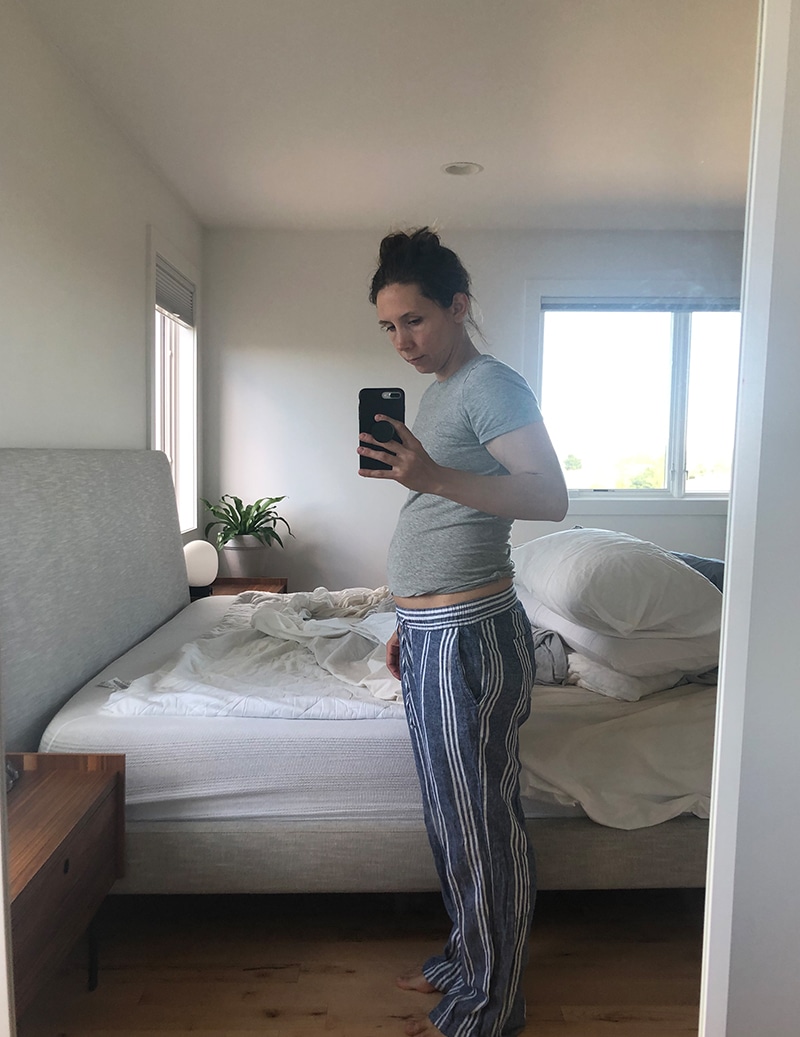 When I got sick, I realized how much I had just over expected of my body and rewarded it so little or thanked it for its hard work. When it finally put me flat on my back unable to do anything I knew I had to rethink how I look at myself. Working with my acupuncturist helped me to see how the tiny shifts in our body or the things that seem 'normal" may be signs our body is saying…I need something. I learned to feed my body in a whole new way. I learned to not take a respectful approach to working out with weight work 2-3 days a week and the rest of the time focused on stretching and long walks. Most importantly though I fed myself the things I actually wanted and stopped feeling guilty or making food "bad" especially if it was a whole food I was cooking myself. One of the big things I did though is I would look at myself and thank my body for the work it was doing before I even got pregnant. Even if I wasn't healing like I wanted to. I would let my body know how valuable it was to me. Finally, I slept more. I stopped working late. I reevaluated how I work and set different goals and expectations in longer timelines so nothing was impossible. I left space for 8-9 hours of sleep every night even if broken by a toddler. My phone was put away and I read books that were whole and light-hearted or encouraged me to think about hobbies and not work or anything too intense.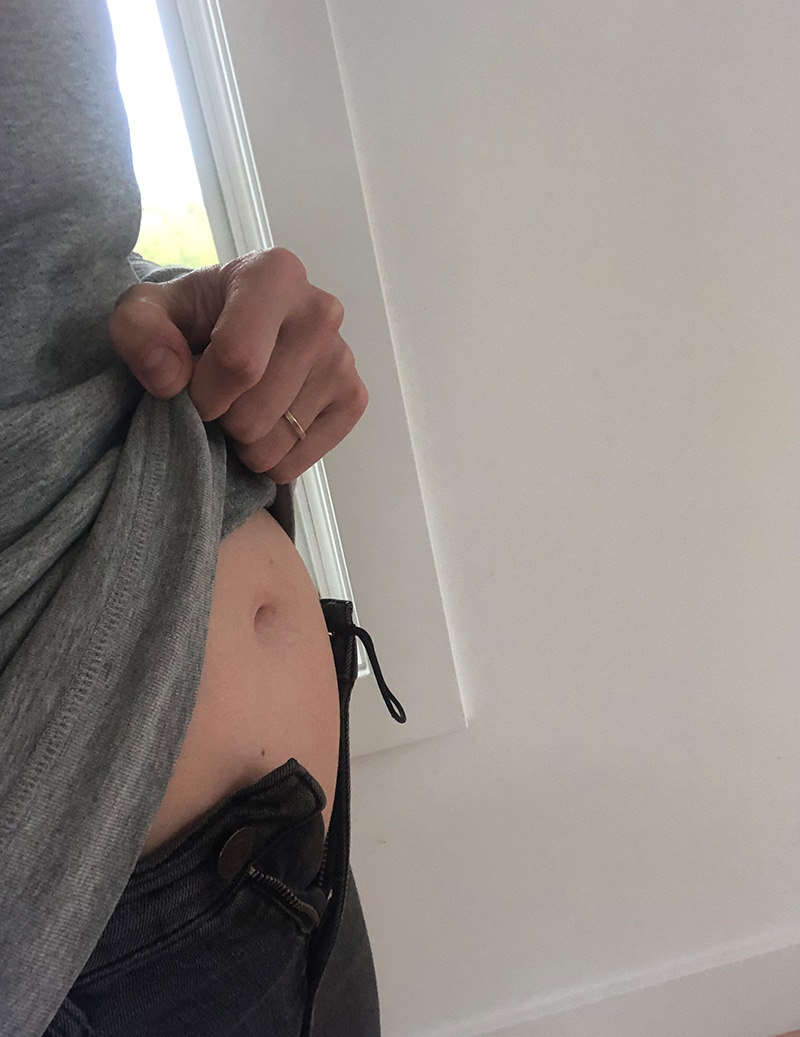 All these things rewrote my connection to my body and I saw it all so different. So the first day I knew I was pregnant, I began by looking at myself and realizing on the other side I will be different, but I will learn to feel home again one day. Every night when I take a shower I look at my growing and changing body that is already different ( hello boobs! I didn't get those the first time around till the third trimester), and I thank it and ask what it needs. I mentally say, how can we work together. Our mind can be one of the most harmful things to our body and so I refuse this time to be party to that. I trust my body more than ever and only hope to continue in that journey this time. I will have hard moments..I know I will. It is normal, but how I handle those is the most important way I will grow from them.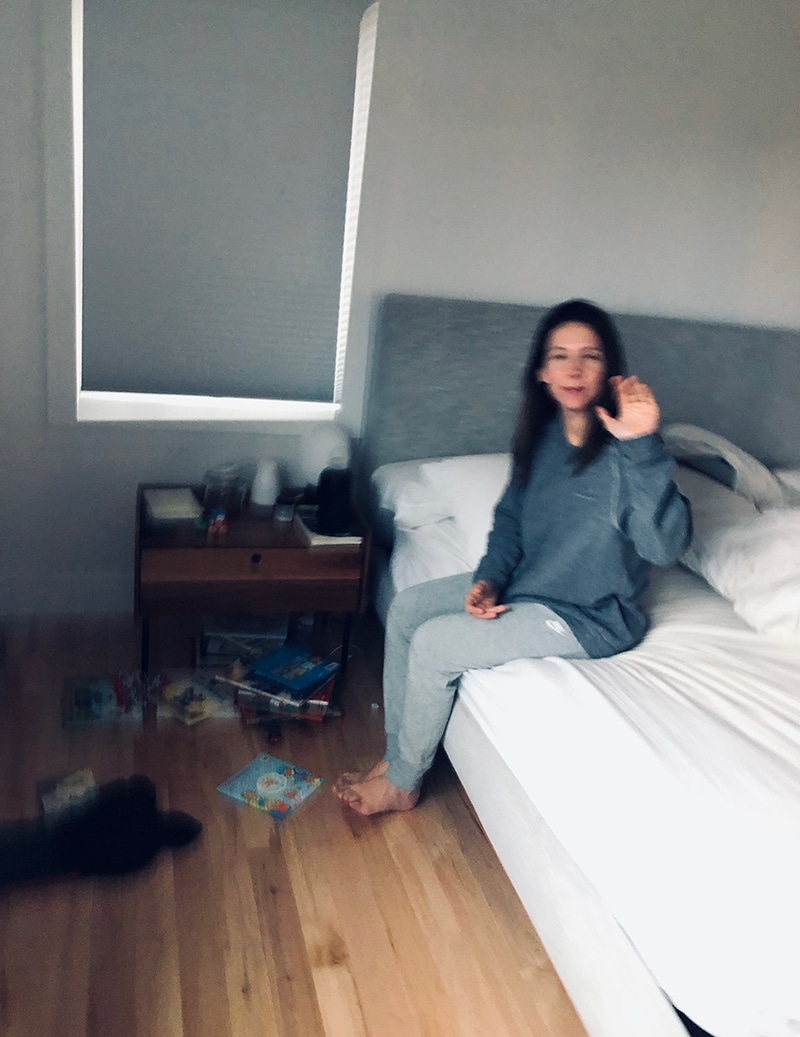 So if there is a thing that is most different about this pregnancy in this first trimester already it is my grace for my body and my calm even in the hard moments. How I look beyond it all knowing that there is hard work brewing in me every day and night and my job is to be aware of it and the best help I can be. I laugh at myself a lot from leaving burners on to forgetting to get gas or leaving the car door open or even to busting open a pair of pants. I don't sadly put away pants, no I instead let them go in a box for a year or so later or more and bring out the others and relish in their comfort instead of wishing it was different.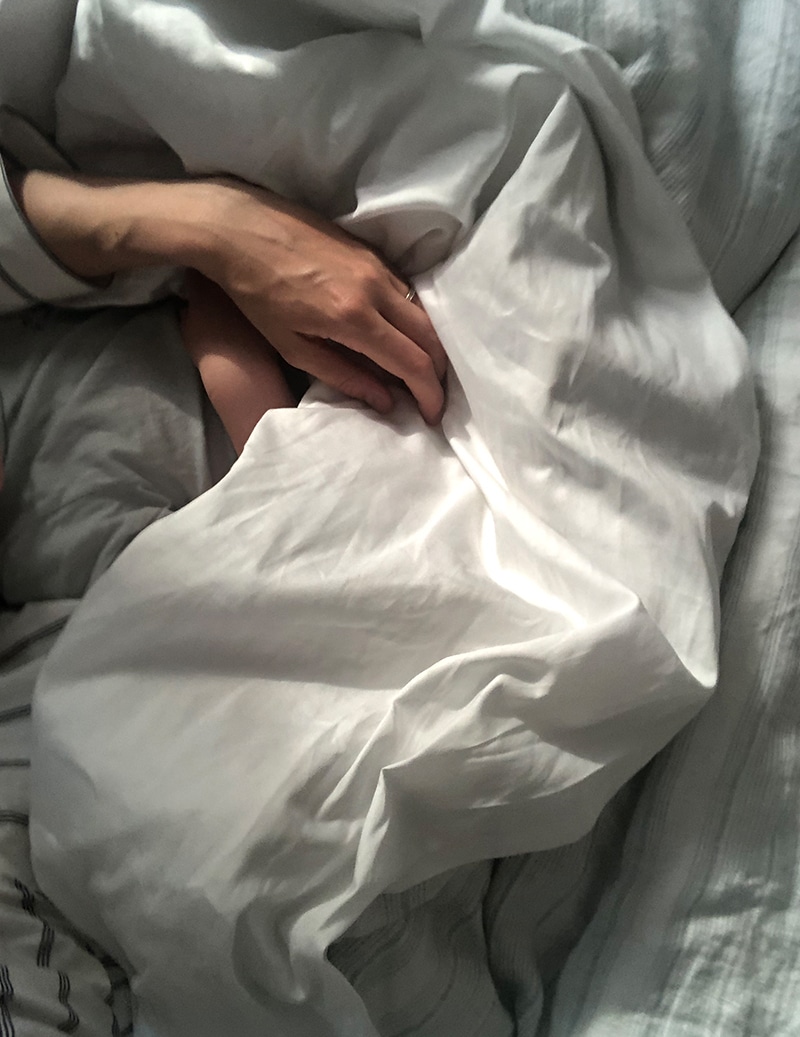 Though I am thankful to be out of this first trimester, I also feel thankful it confirmed that all the hard work of this last year has proven to be well worth its investment not just in my physical health, but in my mental health. Another day, I will talk about how I plan to approach my postpartum period with these things I have learned. I will tell you now, I am already planning for it even now at 15 weeks. I am setting rules and saving food that will rebuild me since last time I struggled and expected far too much out of myself. But that's for another day.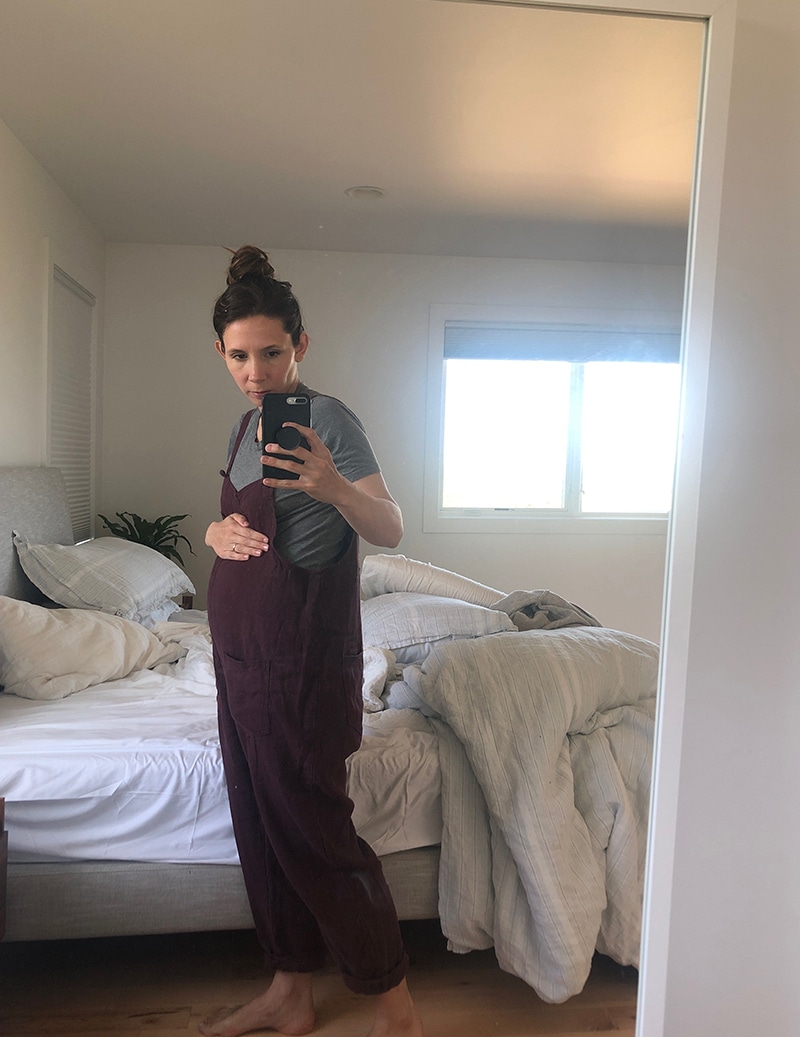 My main goal here with this pregnancy is to share the real parts of it, but also to talk about how I am approaching this time different from before. I want to catalog this for myself, but I also want all of you to know that we can approach this season with a different approach and we can look at ourselves differently during this time. It is a precious thing and an incredible feat to create life, that's always my main reminder for myself. "Megan, your body is running a marathon. Give it grace. Let it do what it needs. Don't be a force for it to fight through the process. Be the thing that eases the weight and leaves space for it to do what it needs to." My mantra for the next year and a half of life (yes through the first year postpartum).