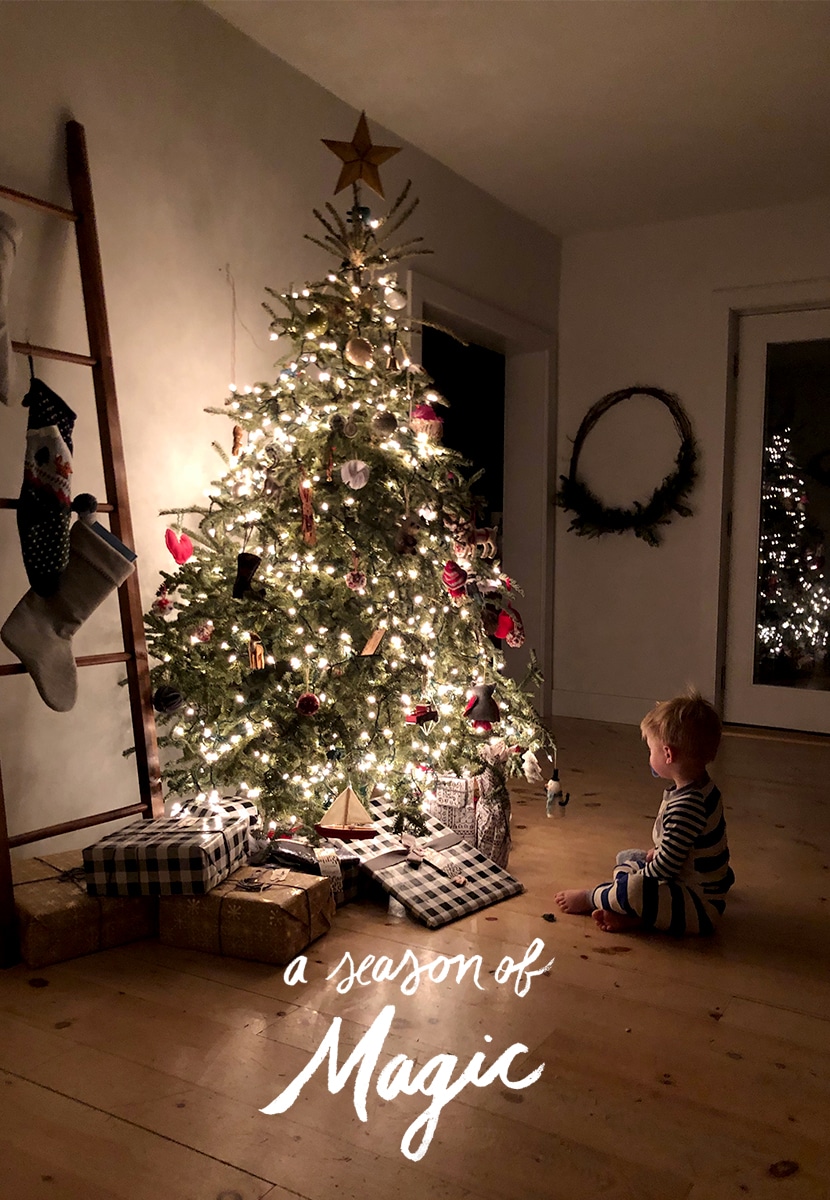 It was one afternoon we had a quick trip to Target to nab snow pants because winter showed up sooner than I thought it would. We were standing there and Hayes grabbed a magazine, on the cover was a perfectly lit Christmas tree. In his limited vocabulary, he pointed and said "Mama, Mama" Pure excited across his face and I looked to see the magazine covered in the most magical Christmas scene. A glowing tree, a child placing a star at the top and he jumped uncontrollably up and down in circles while I paid for the snow pants one size bigger then he needs because he will need to wear them till nearly May. I said, are you excited for Christmas, and he nodded over and over tugging at me with glowing eyes that only a child can have at Christmas time. I carried him to the car holding the snow pants I refused to place in a plastic bag and I told him we would have Christmas soon enough and he just glowed.
I drove home that afternoon overwhelmed by the thoughts of creating a magical holiday for him. The years prior it was more about just learning our way through parenting and figuring out what we wanted for him during this season. What did we want him to learn during this major part of his childhood? We had lofty goals of never talking about Santa and keeping things very simple. But as I saw that excitement on him that I hadn't seen in most of his life and especially around Christmas, I realized just like everything with parenting, we had to rethink how all of this was going to go. I wanted to instantly create the most magical tree, the most magical doorway, and the most magical childhood experience for him. It is natural to want that for our children isn't?
So, that night in bed Mike and I talked and tried to think about how can we do this. How we can make this holiday less about moments around consuming and more about how magic is scene in the smallest and most beautiful things. The bonus was simply he might get some new cool things from people who love him beyond measure.
Since that day, I have been thinking about the magic. I have been thinking about my own childhood Christmas memories. What mattered? What didn't? What impacted me? What I see isn't the glistening presents but it is, the candlelight at church service singing silent night, the year we got a real tree in the snow, the decorating of the tree as a family, watching holiday movies on Christmas Eve, the morning with just the glow of the tree and soft piano Christmas music and the smell of cinnamon rolls.
As the catalogs for kid's gifts rolled into our home, I let him look at them with me. We talked about each toy and he giggled about them and I saw the excitement they brought, but I know better that those are the things he will remember. So I created a list of things I knew he would love and truly enjoy in his life to send to family and we chose to get him some skis and a new stuffed animal that he would dearly enjoy and we then set out on creating memories during this season. From heading to a tree lighting with his grand parents where the tree is pulled on a sleigh by horses and lit with the whole town to getting a tree from the same farm we always go to. To lighting our porch and placing ornaments on the tree. We will make ornaments and cookies together. We will wrap presents for others to send to them and he will help me take them to the post office. We will read every book about Christmas wishes and the magic of the holiday and what it means to believe in magic.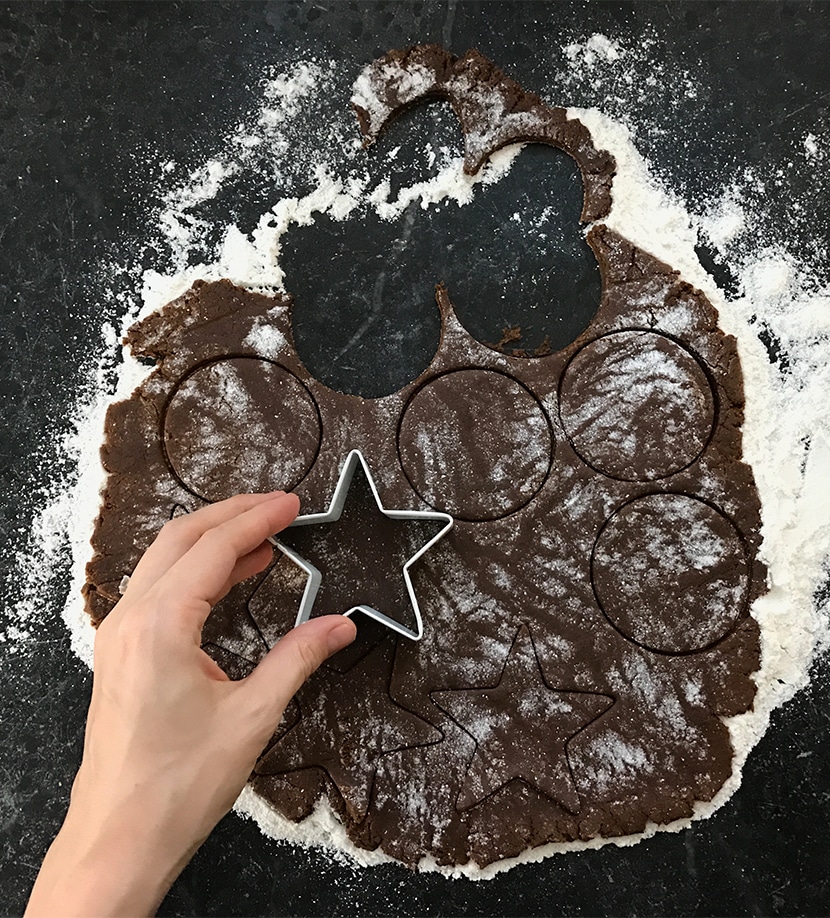 We will go to church and light candles as a family with people who mean so much to all of us and we will enjoy these important and timeless traditions. We will bask in the glow of the tree on Christmas Eve and watch a sweet movie about Christmas together. He will go to bed excited and sleep terrible that night and wake early. It will be magical not because of what sits under that tree but because of the decorating and preparations. The small magical moments all within a season. It will be simple and it won't be over the top, but we will dance to Christmas music around the tree and eat cookies together and he will feel so much love not just because someone gave him something new, but because we were together and we were present.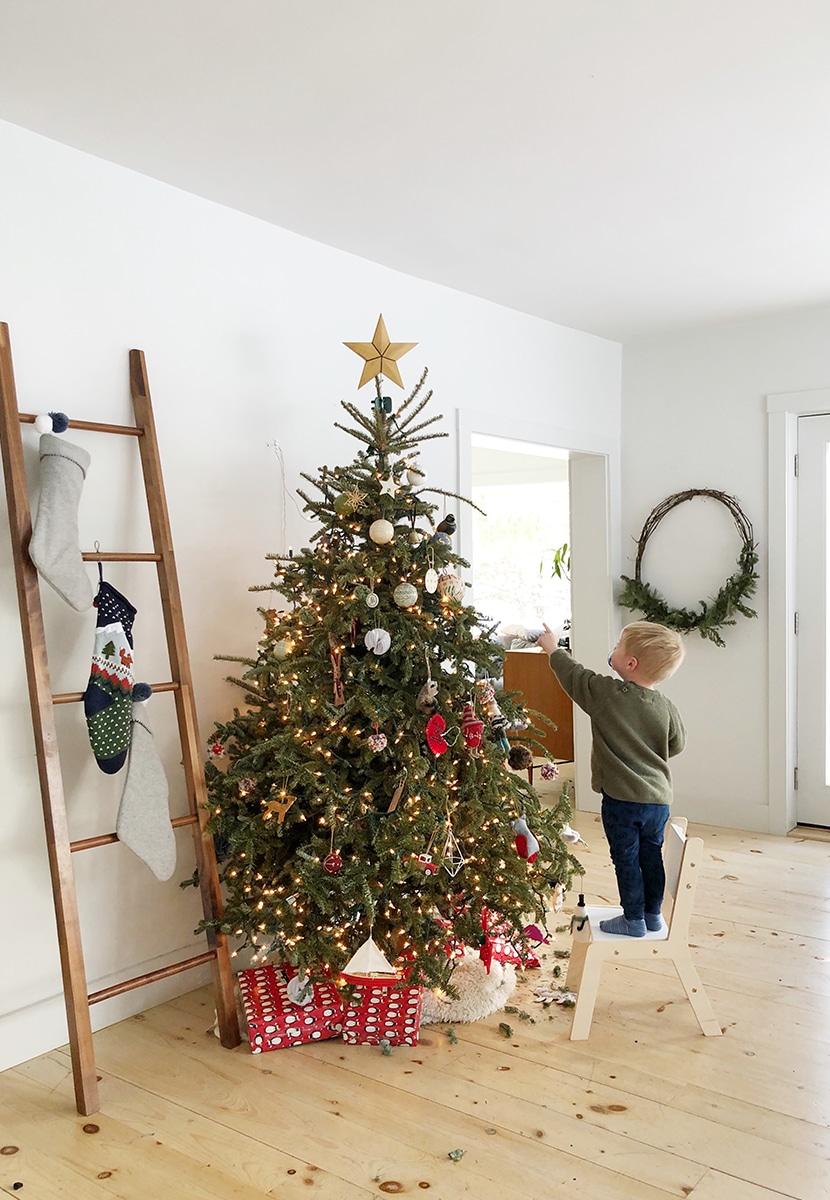 I have realized already in this season of holidays as a parent that that is what is important. It isn't always how perfect your decor is or how big of a present sits under the tree, it is the warm arms under a blanket while watching the tree glisten or while enjoying a movie together on a cold wintery night. It is about the cuddling and reading books together. It is the time in the kitchen together, getting messy, making things, and spilling flour while the Christmas songs play on the speakers. It is about putting away the things that pull us away from each other. It isn't about being alternative to it all, it is about finding the right amount of everything.
The magic is already in this season and all we have to do as parents is be willing to notice it glistening in their eyes. That is what I am realizing during this third Christmas with him. My job is to be a willing participant in not just seeing the magic through his eyes, but remind myself to see beyond the piles of needles, broken ornaments, my desire for minimalism, and the perfect decor so I can see just much magic exists and how the glow from a Christmas tree hides it all and reveals only the most important things.