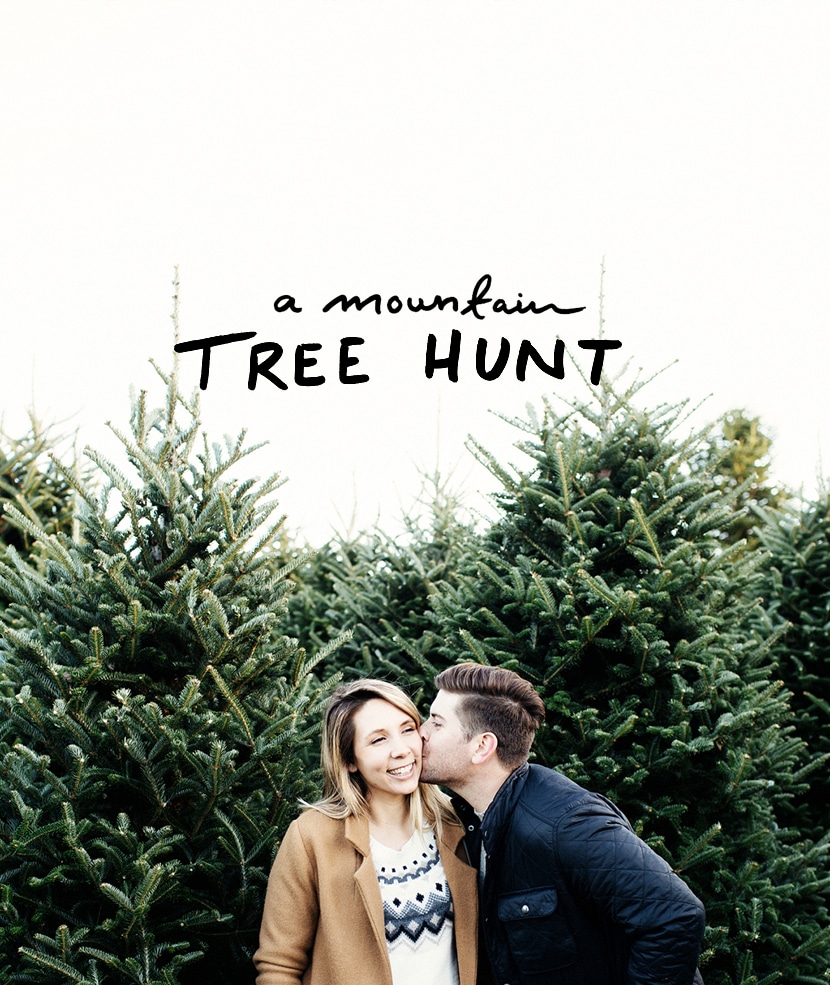 Leaving Michigan and the snowy winters has meant a lot of change for me now that we live in North Carolina. The warm days are wonderful and I have no complaints about trading in my Sorel Caribou boots as my only shoe option 6 months out of the year, but I still miss the snow. Snow has always been the sign that the holidays have begun. Living in Michigan, my holidays were always surrounded by memories of being snowed in, tree hunting, snowy day hikes in the woods, and watching the lights dance on freshly fallen snow. So, to help myself out with this, what I lovingly call, reverse seasonal depression, Mike and I have begun creating our own traditions that remind us that the holidays have arrived.
Growing up Northern Michigan, I had memories of freezing days going to the tree farm to cut down our own tree in the middle of the woods. Yes, it was like a Norman Rockwell painting, including a wood sled and snow suits, and ended with hot chocolate just as you would have imagined, but there was a period of time in my childhood where we no longer had this luxury because we moved further south. Since this childhood memory is so strong for me, Mike and I committed to taking a yearly trip to the mountains of North Carolina to find our own tree and make this memory live on. Since, North Carolina is one of the largest suppliers of Douglas Firs, we headed up to Boone with our friends, Brett and Jessica Donar to capture beginning a tradition.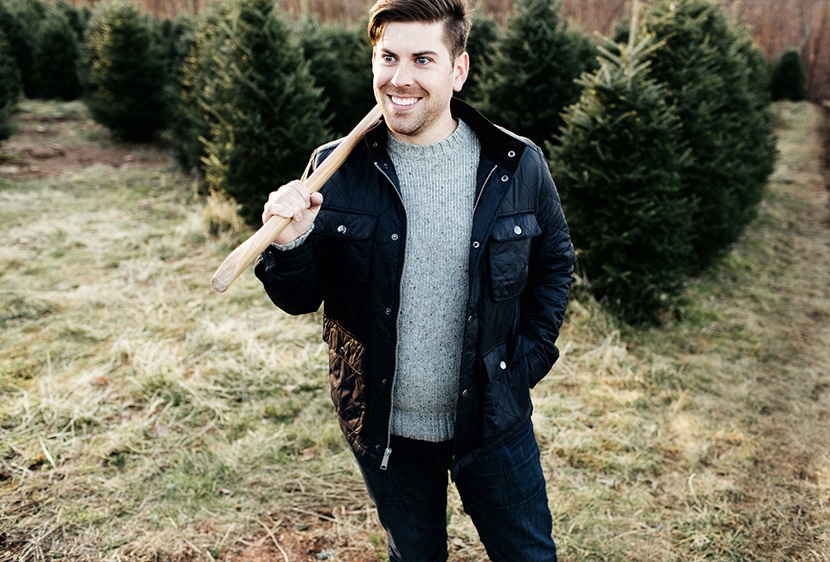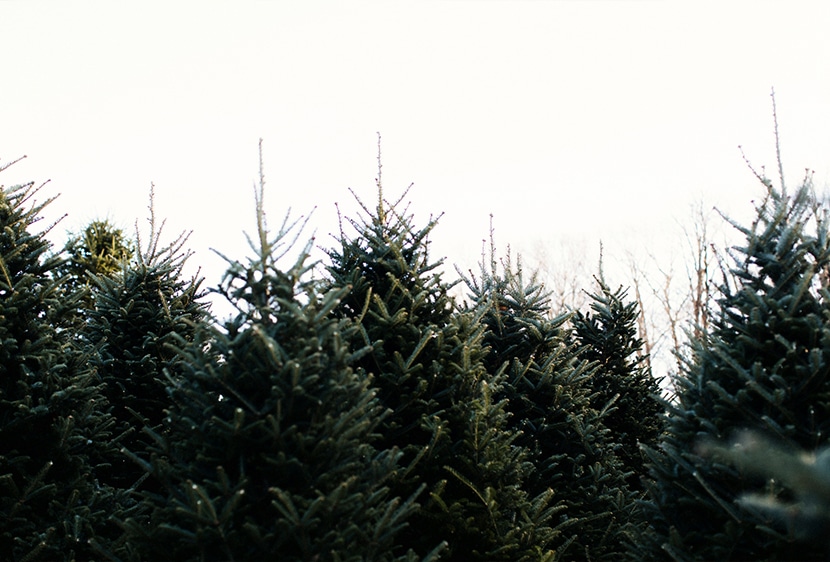 The farm we chose was J&D Tree Farm which is just outside of Boone and is the most quaint, sweet, and rustic place you can imagine. The drive the farm alone is worth it, but then the views from their farm are even more amazing.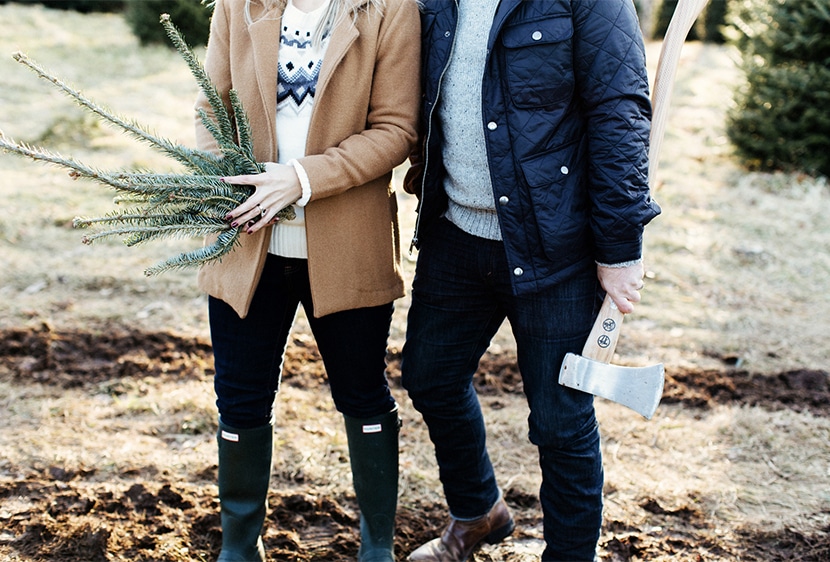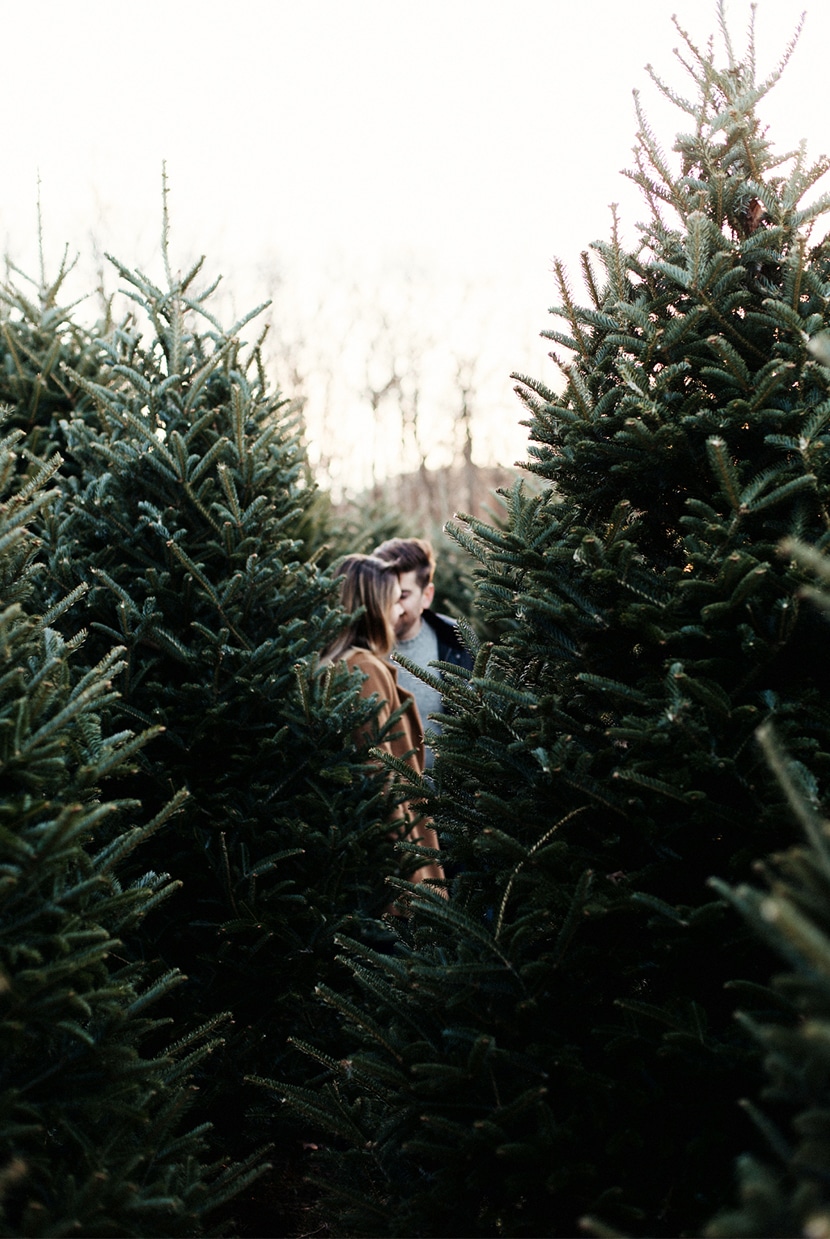 To stay warm as we wandered the lines of trees, I wore my Fair Isle sweater and dark skinny jeans from Old Navy, and a wool coat from Wilson and Willy's made by Hackwith Design House. Mike wore a classic grey crew neck sweater and quilted bomber from Old Navy. My shoes of choice were my Hunter classic wellies, of course.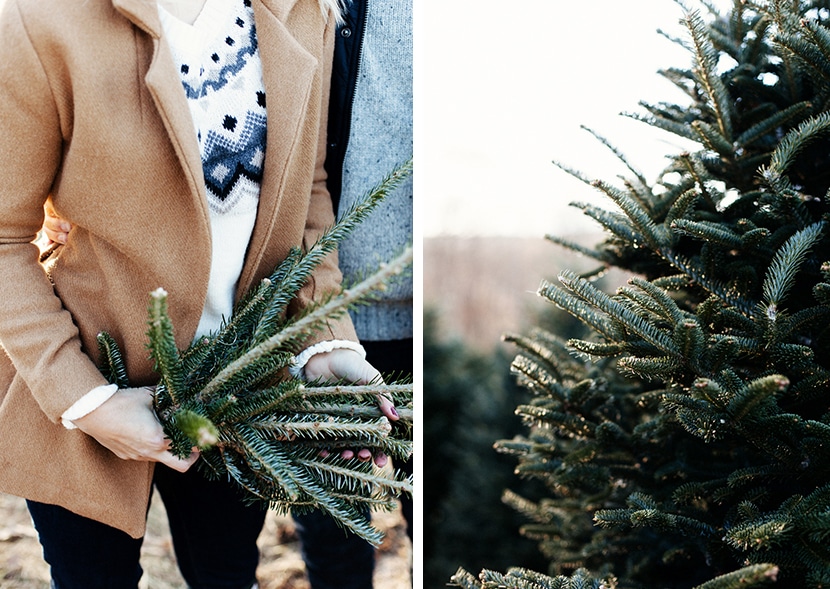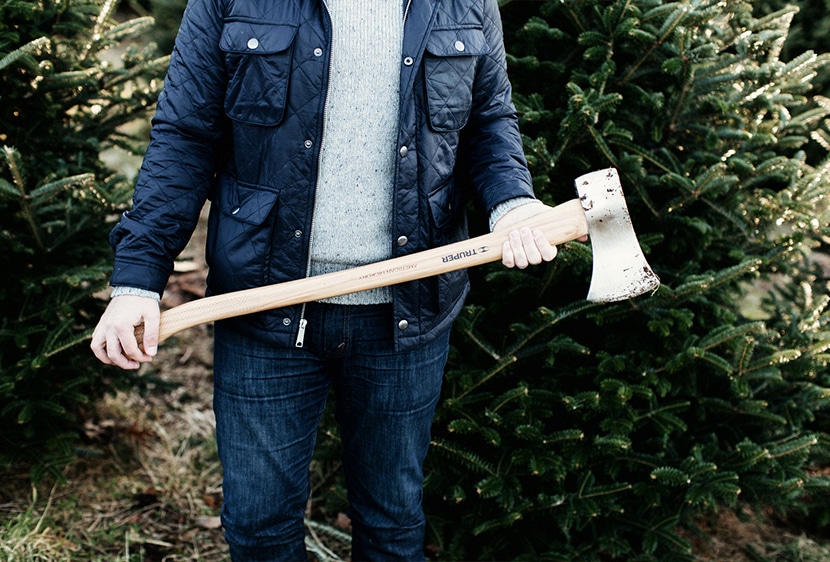 Even though we had no snow, we still fell in love with the experience of wandering the lines of perfect-Christmas-ready-trees. I am sure in the years to come, there will be snow kissing our cheeks as we find a tree that will celebrate that year's Christmas with us, but this time the green alone was perfectly Christmassy enough for us.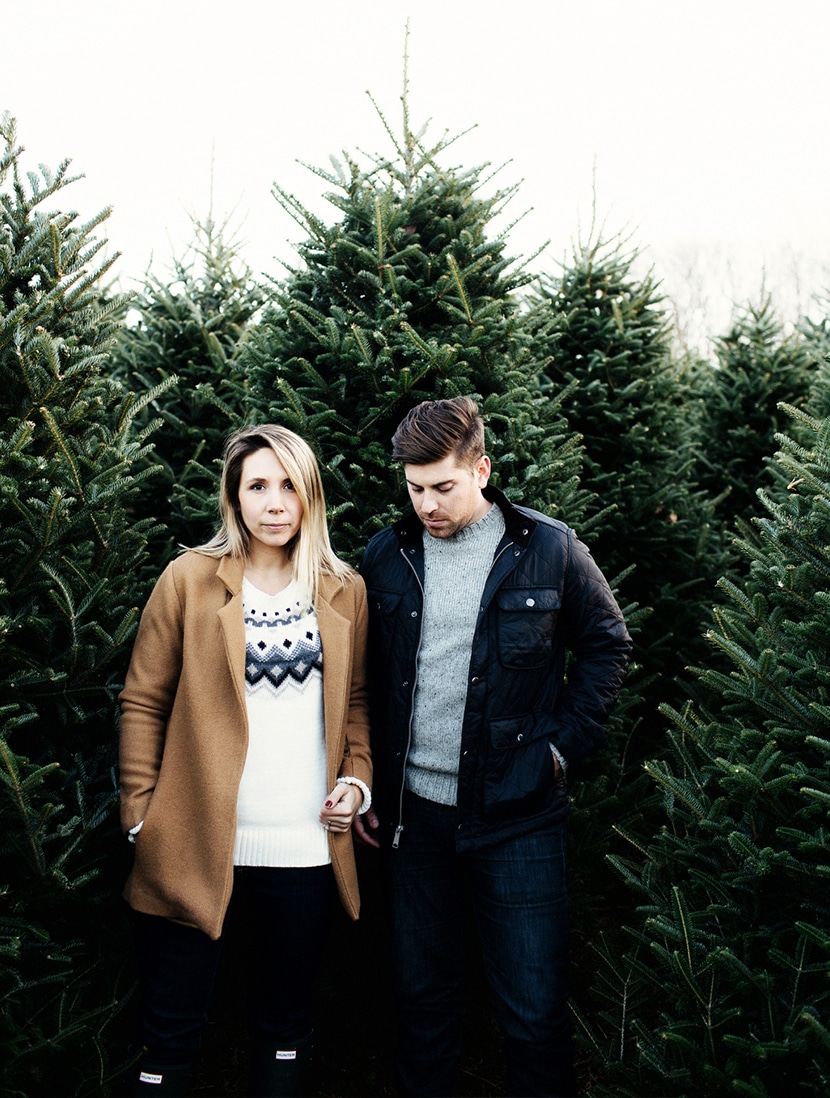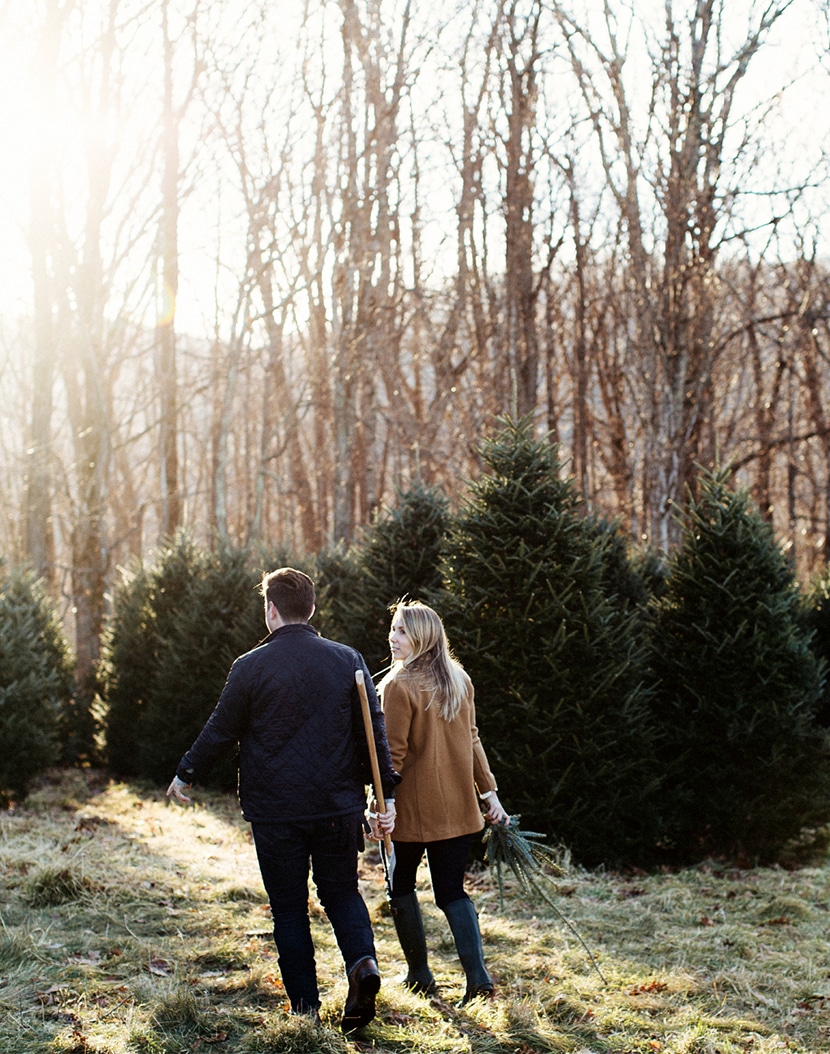 When you are meandering the lines of trees trying to choose your own tree, it is hard to think about a tree in your own space. Honesty… I did not do any measuring before we left. Thus, I tried to find a tree that was small, but not too small. Out amongst some trees that are over 10-12 feet a tree that feels small may still be nearly 7 feet, which would be a little bit too large for our space. It took some time to find one we felt would fit, but we did.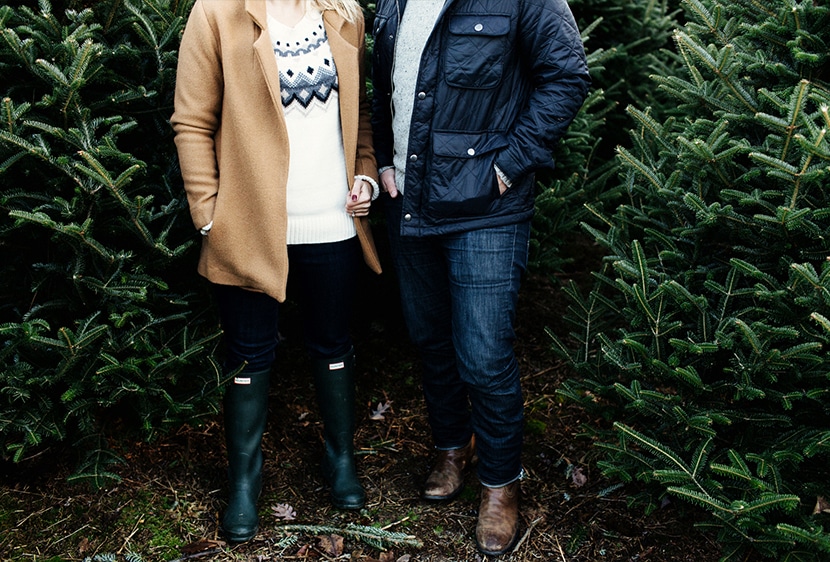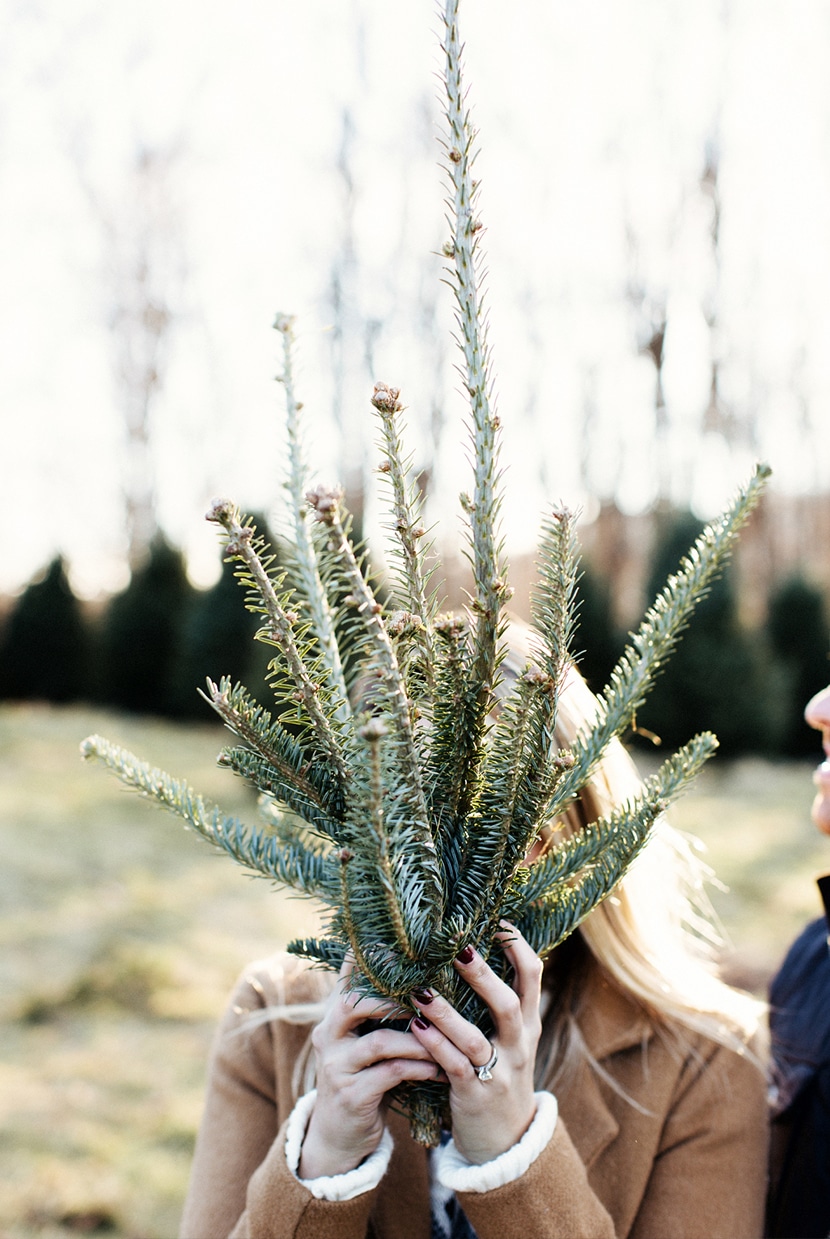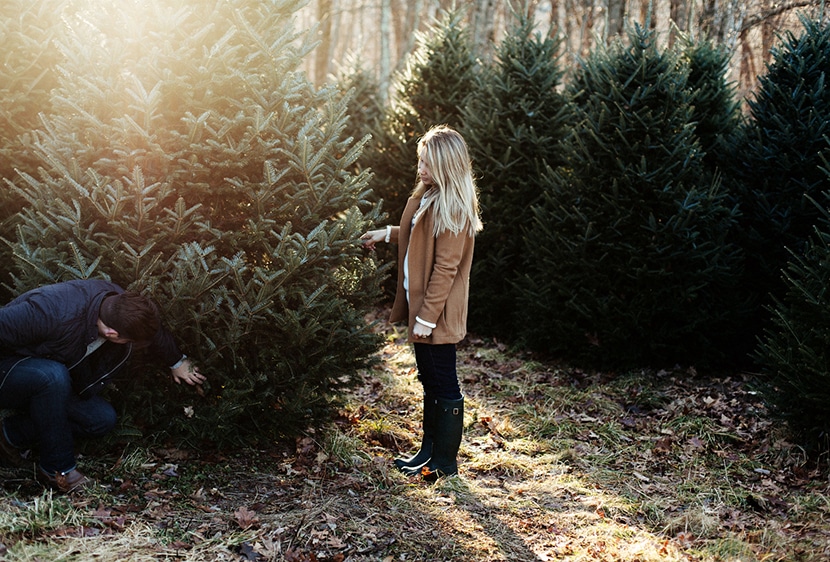 When you finally find the one, you can chop it down yourself, or you can holler or raise a flag for assistance. Growing up, my dad always prided himself on cutting it down for us. It was almost like one of those scenes from a National Lampoon's movie. You know the one?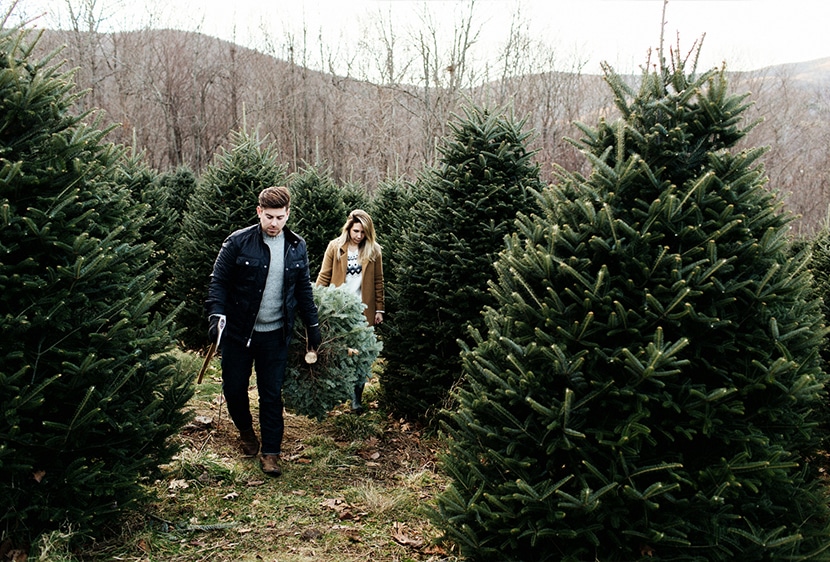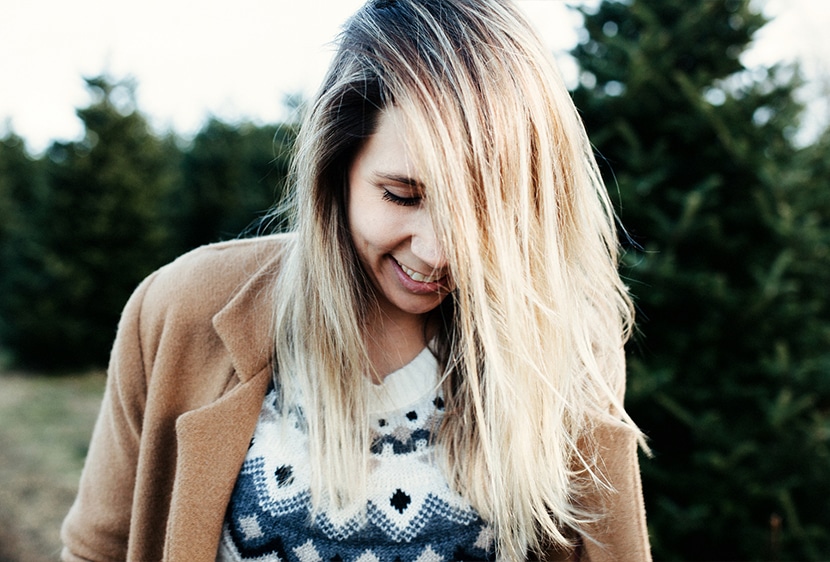 Once we found our tree, and Brett and Jessica had as well, we brought them up to the barn for them to prep for us to drive three hours back to Raleigh with them that evening. It took two of us to carry each tree in order to keep them from dragging, but it was totally worth it. There is some beautiful thing about getting your own tree this way. It is such a process and an experience. To me, that is what makes a tradition special.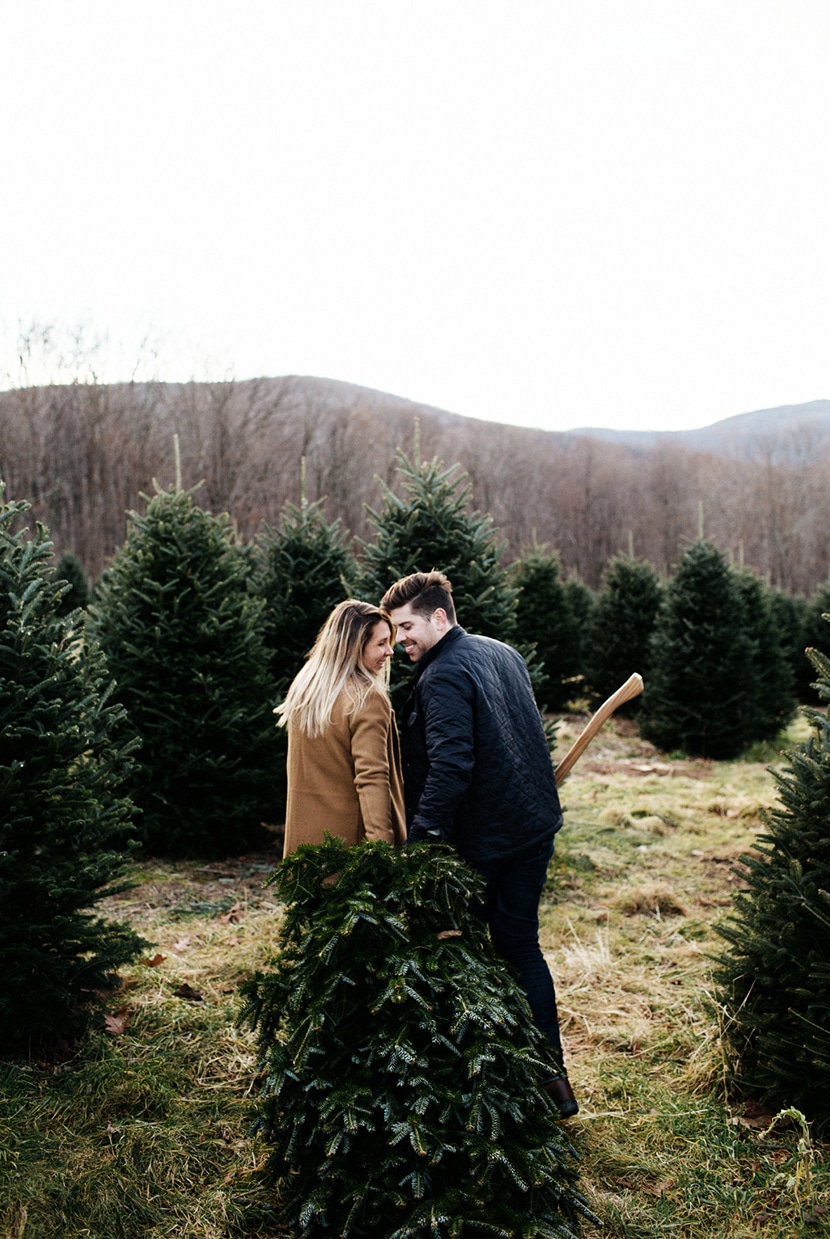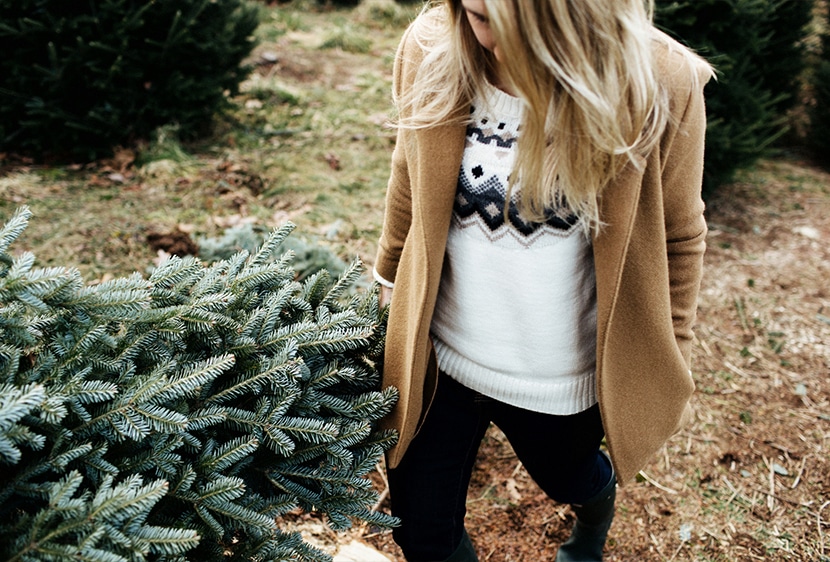 We had a lot of good giggles about getting sap all over our hands and making sure we aren't also taking home a squirrel, but ultimately, we ended up back at the barn to get help with loading and packing them for our trip home.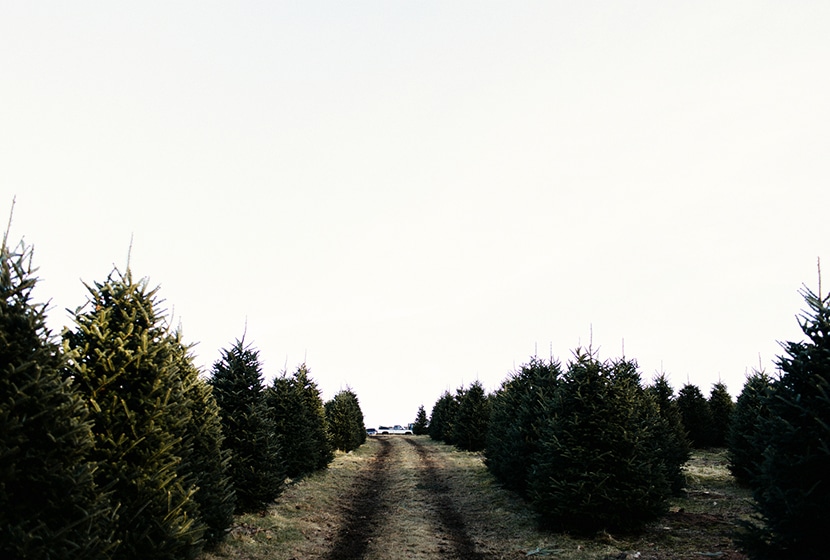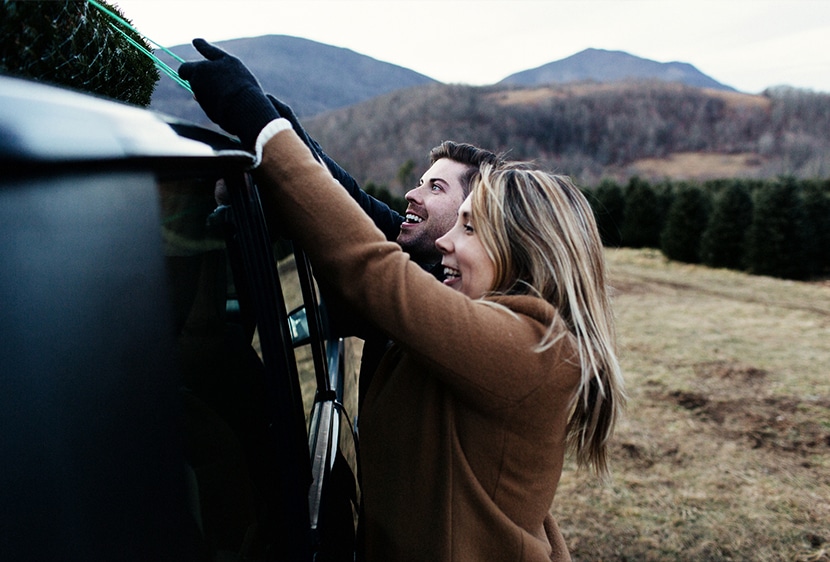 For our trip to the mountains, Brett and Jessica drove since they were more familiar with the area. Brett is from the area and so they were able to show us the way much better than us trying to navigate our way.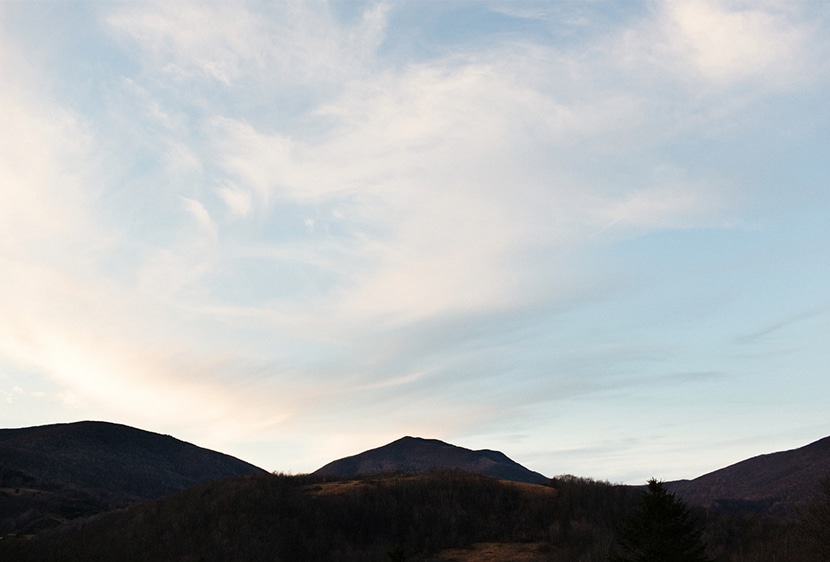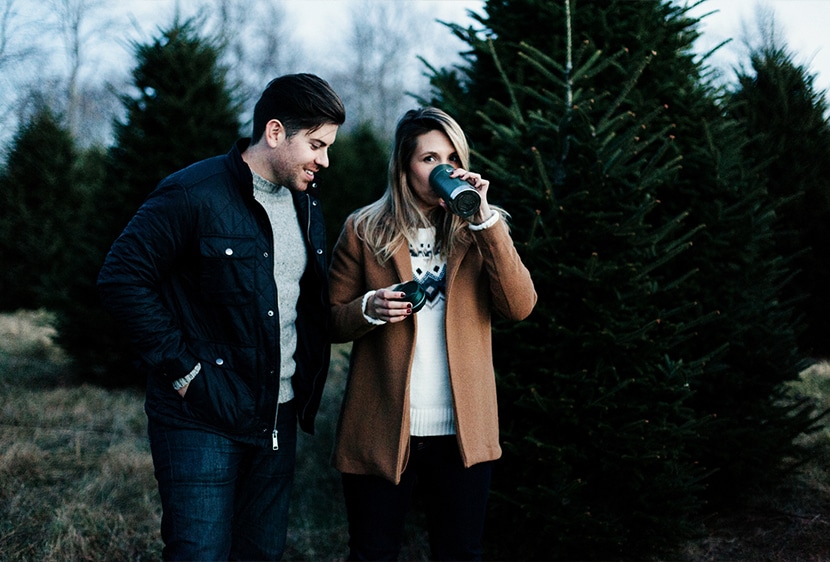 Before we left, we warmed up with some warm drinks and enjoyed watching the sunset on the farm and the mountains around us. Honestly, I am not sure there is a better way to spend a day and to celebrate the season.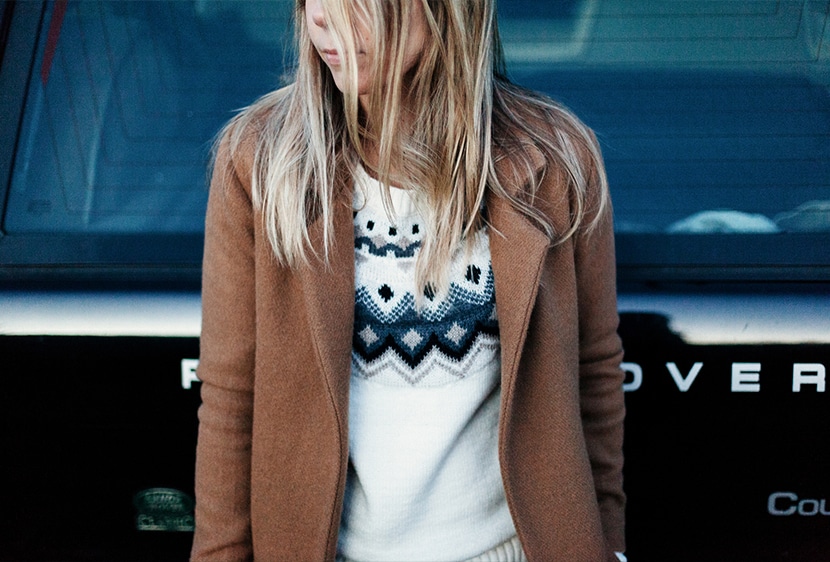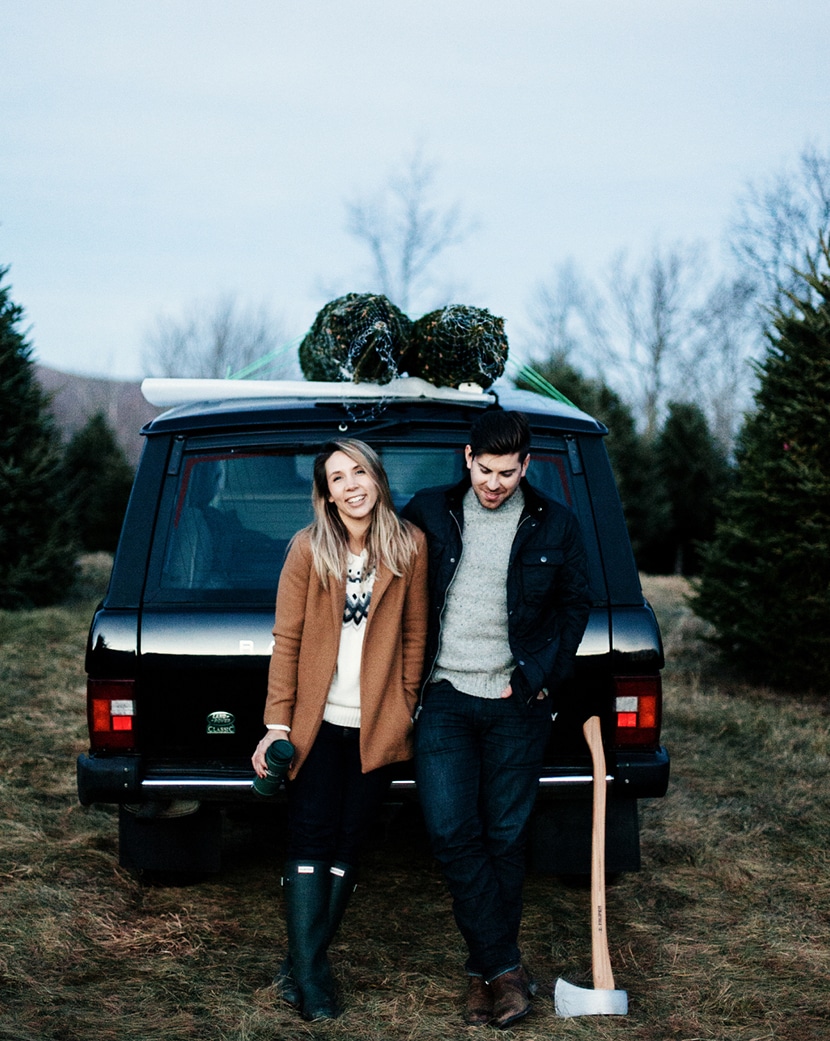 I cannot wait for the years ahead, to come here to choose a tree, making a point to enjoy the journey: the sap on my hands, the chilly air, and (I hope) some snow. Traditions are so special this time of year and I feel very necessary, especially to place you in the moments of the season.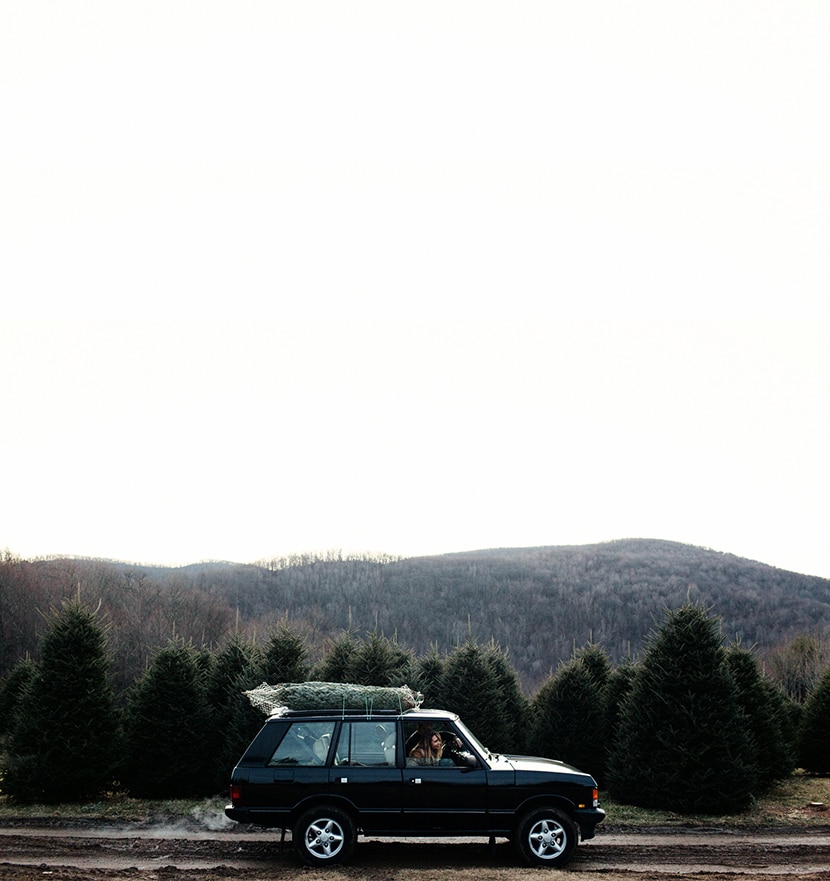 Do you have any traditions? Have you been making them? What are your thoughts? Mike and I have been chatting about them a lot this time of year, especially since we are coming up on five years of marriage this Summer. It seems like it may be time to make things like that more purposeful and special.
Find all the pieces at the links below:
Megan: 
Louisa Jacket from Wilson and Willy's
Fair Isle Sweater from Old Navy
Dark Wash Skinny Jeans from Old Navy
Tall Classic Wellies from Hunter
Mike:
Quilted Bomber Jacket from Old Navy
Classic Grey Crew Neck Sweater from Old Navy
Dark Skinny Jeans from Levi's
Work boots from Texas — sorry no link…head to Texas…promise you will find them. 
All Images by: Brett and Jessica Donar

This post was sponsored by Old Navy. Check out Old Navy's latest fashion lineup in store or online at oldnavy.com.