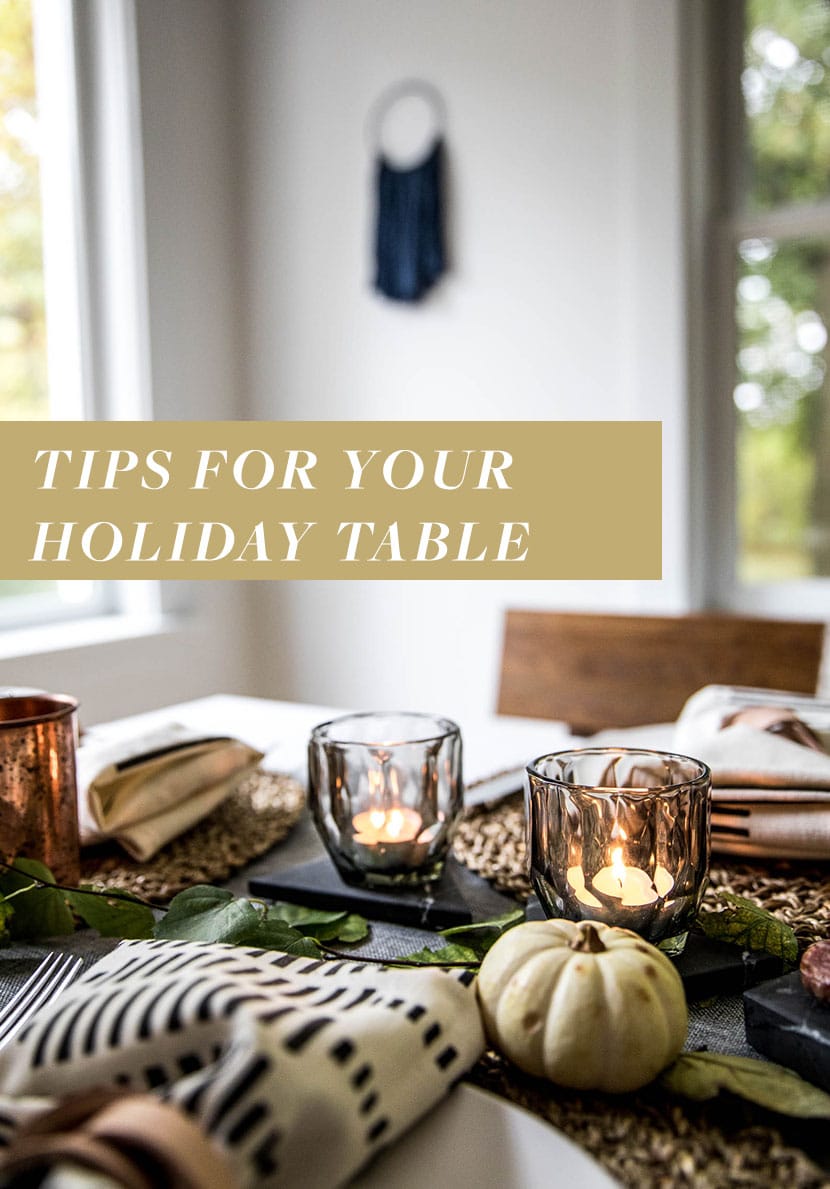 In honor of the season of gathering, I have been prepping a lot of posts to bring you guys around the table in the coming weeks. Whether you plan to attend a gathering with your family, best friends, siblings, or with just your husband/wife/partner I want you to feel empowered and confident to participate in the gathering. So, I got to work with The Citizenry recently to create some content and offer some tips for holiday tabletops on their blog.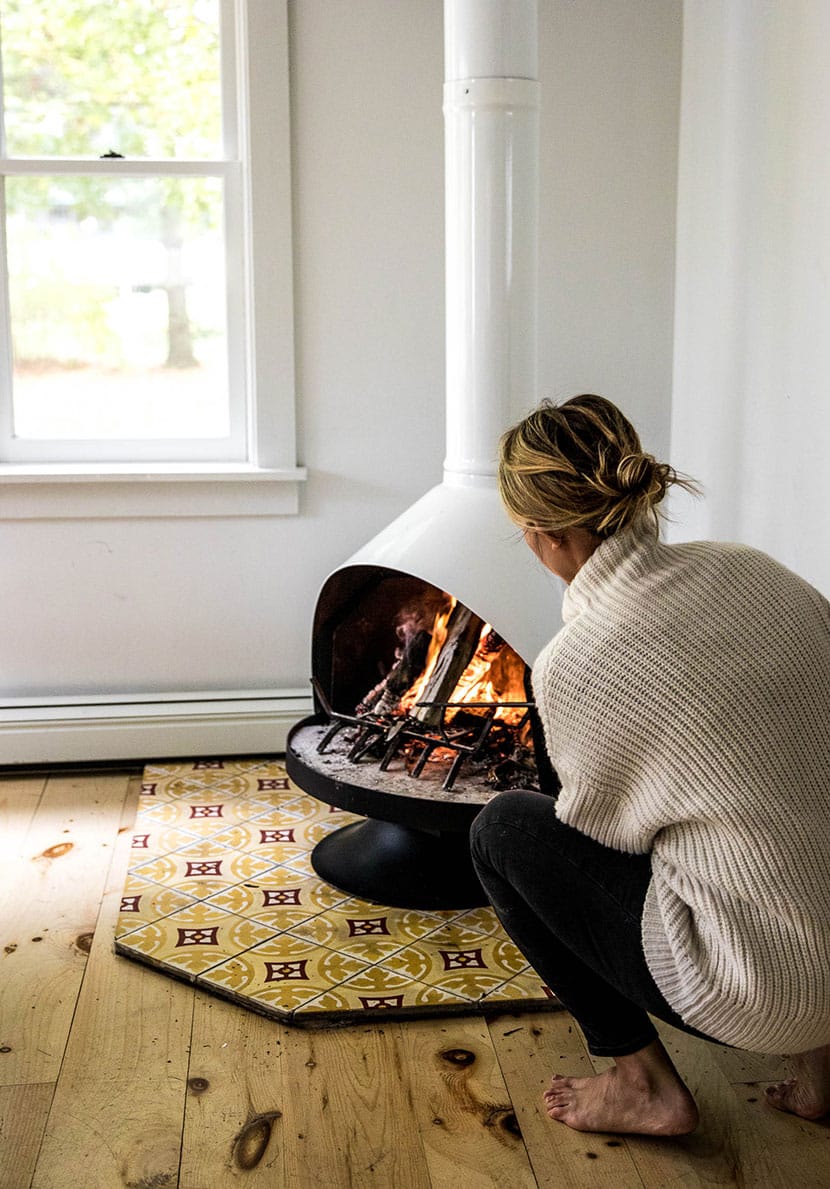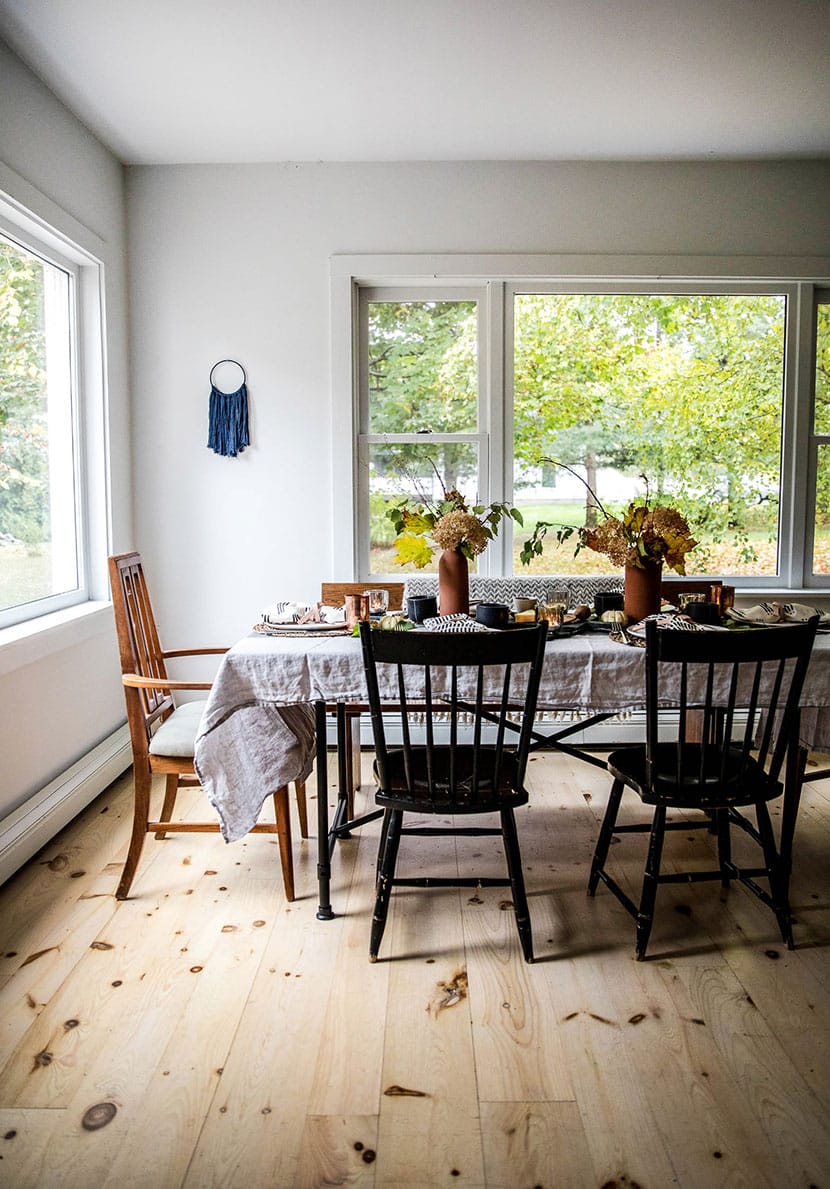 The Citizenry creates products all over the world that have real stories. Their designs are beautiful, earthy, worldly, and just the right amount of simplicity to fit in nearly any space. I have been a fan of their's since the day they launched so I was very excited to once again have a chance to work together. So over last weekend, I styled this little tabletop. Mike helped me stoke a fire in our fireplace and we created a cozy table setting to help inspire you using the best pieces from The Citizenry's most recent line of tabletop items.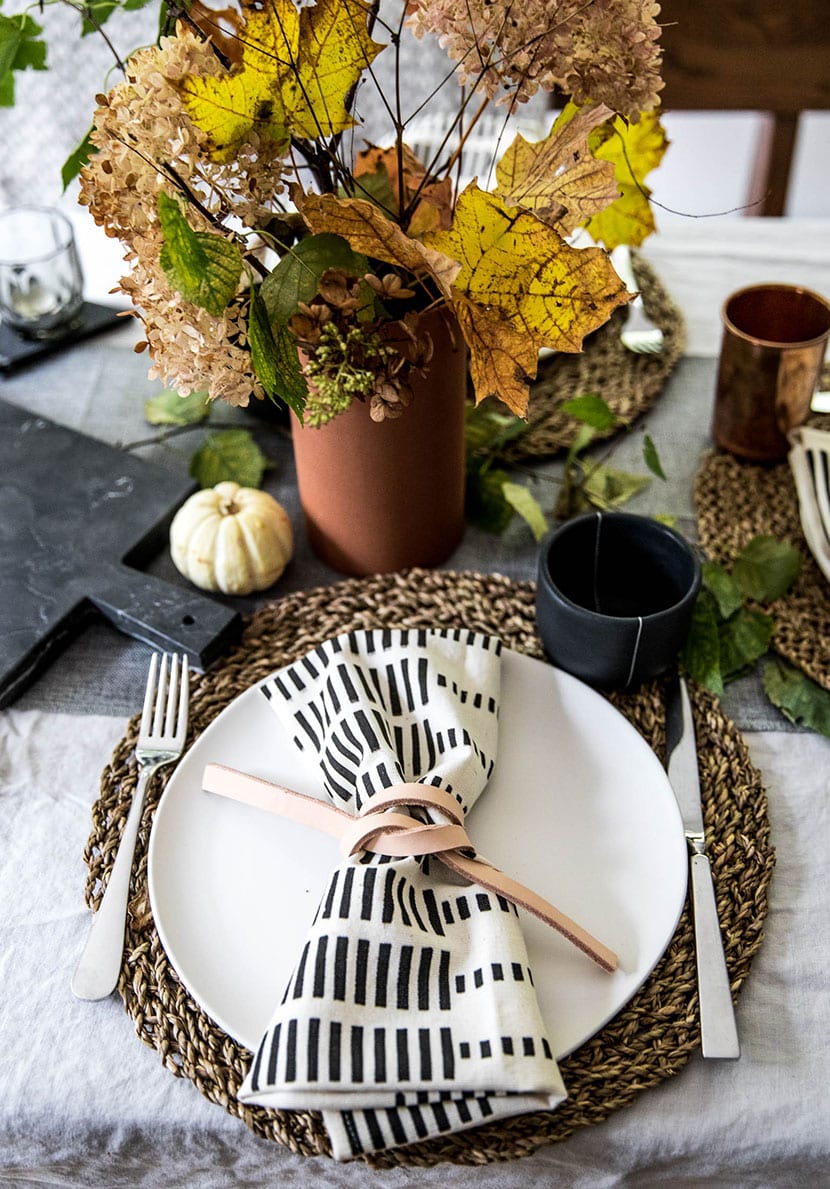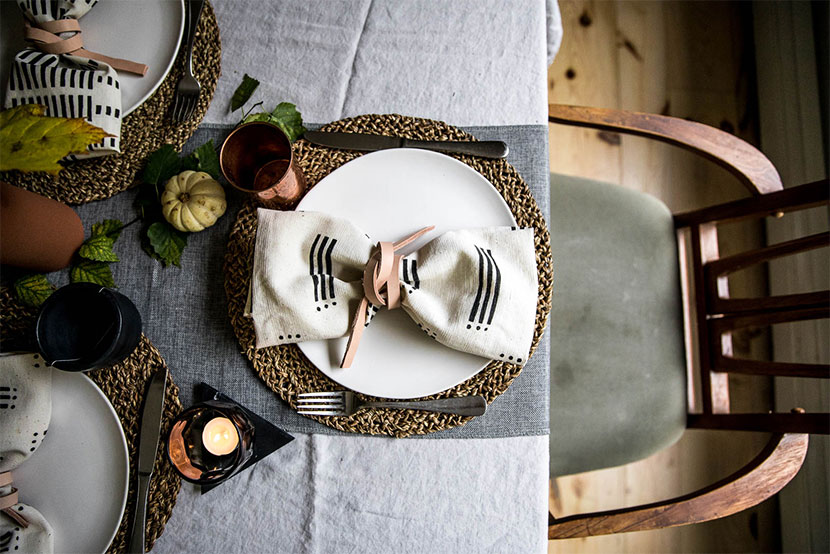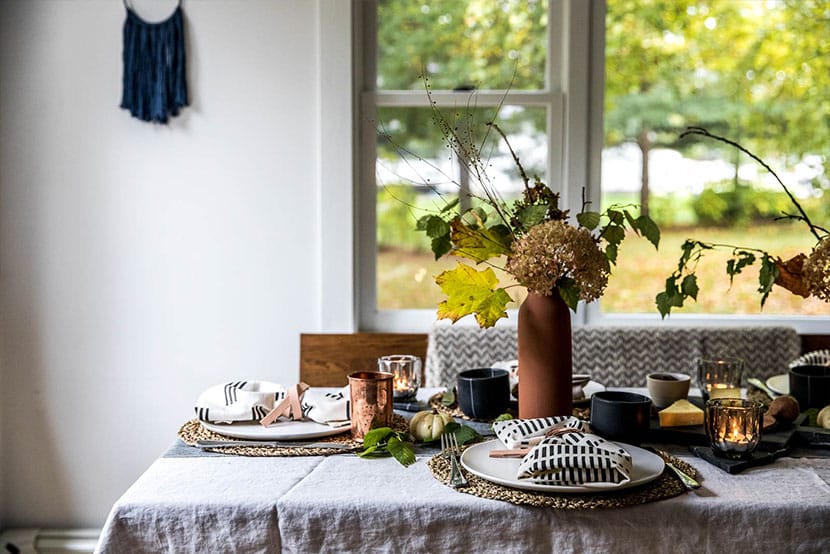 On their blog, I am sharing 5 wonderful tips to help make it easy and natural to set your table this season, but I thought I would also share a few others for you here that I used to set this table.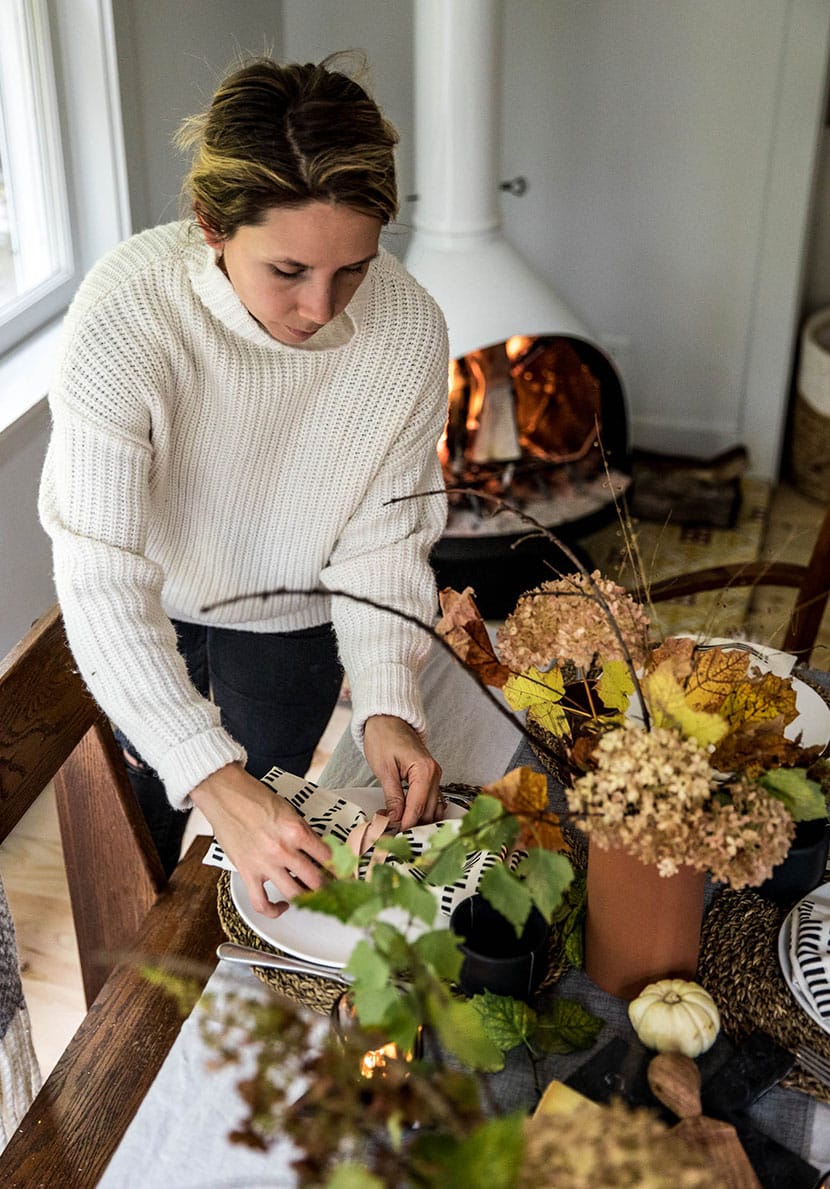 ONE: Layer in Neutrals
I use a lot of neutral tones in every part of my life, but between natural materials and neutral tones, it is amazing how a table can take an interest when we do some layering. Placing white plates on a seagrass mat makes a huge impact. The seagrass mats are inexpensive and add a natural texture to your table that works any time of year. I also love to use trivets or coasters like these ones from The Citizenry to elevate just the every day votives I am using here from Target.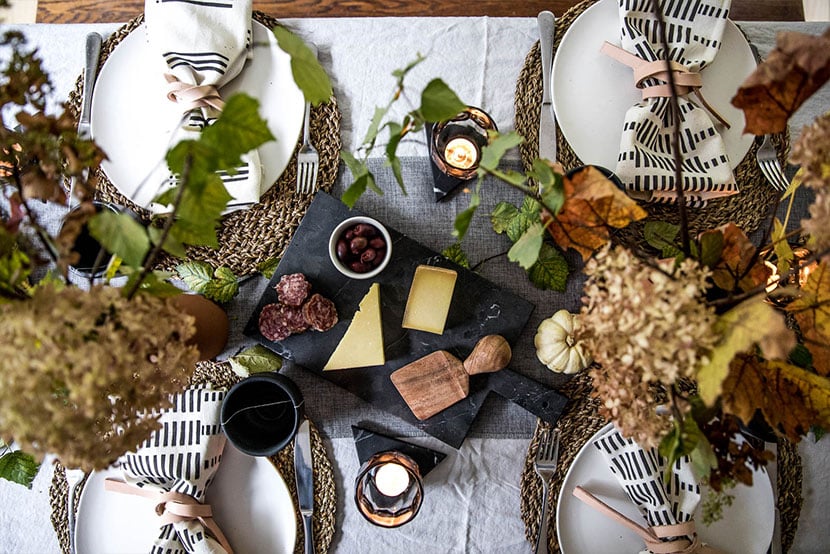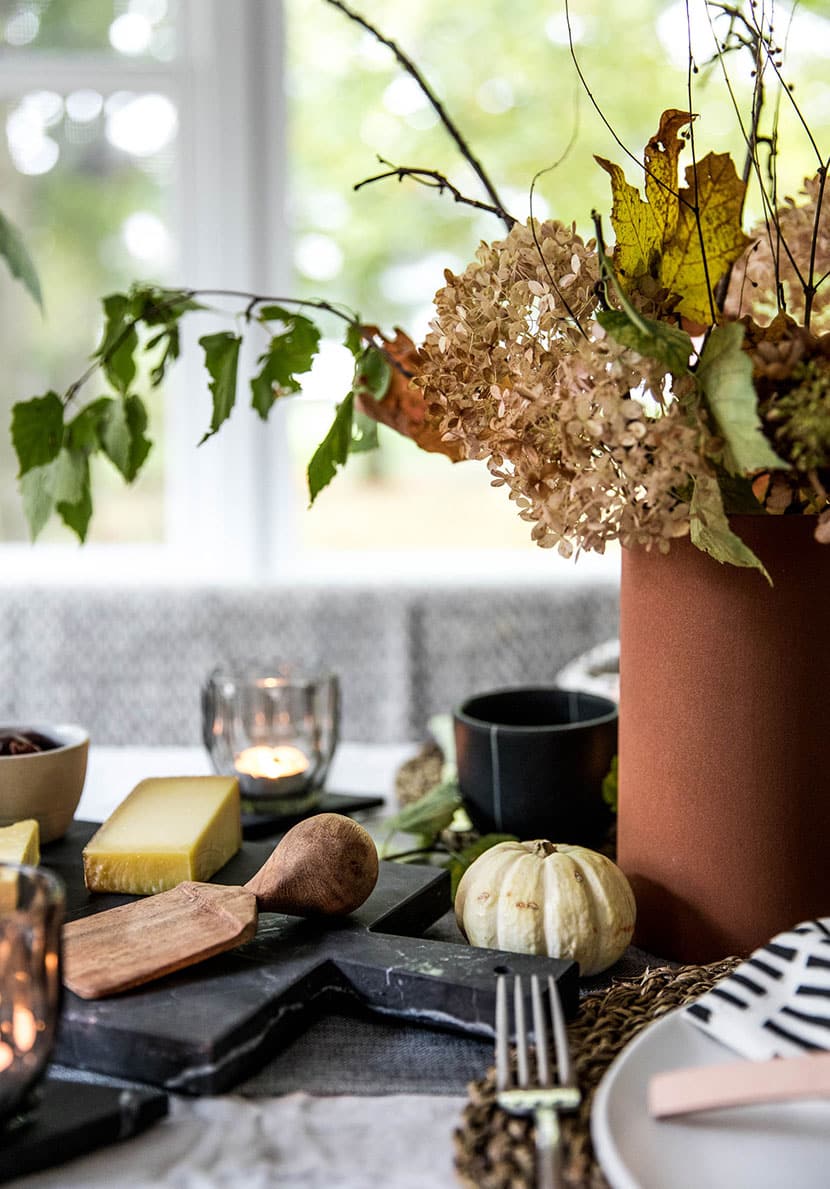 TWO: Keep The Light Low
During the winter months, I try really hard to keep the light either natural or lower to the ground. We turn off overhead lights, use floor lamps, light fires and candles, and let it feel more ambient. The dark days can feel very cold but something about lower light makes it cozy and more intimate especially during dinner parties.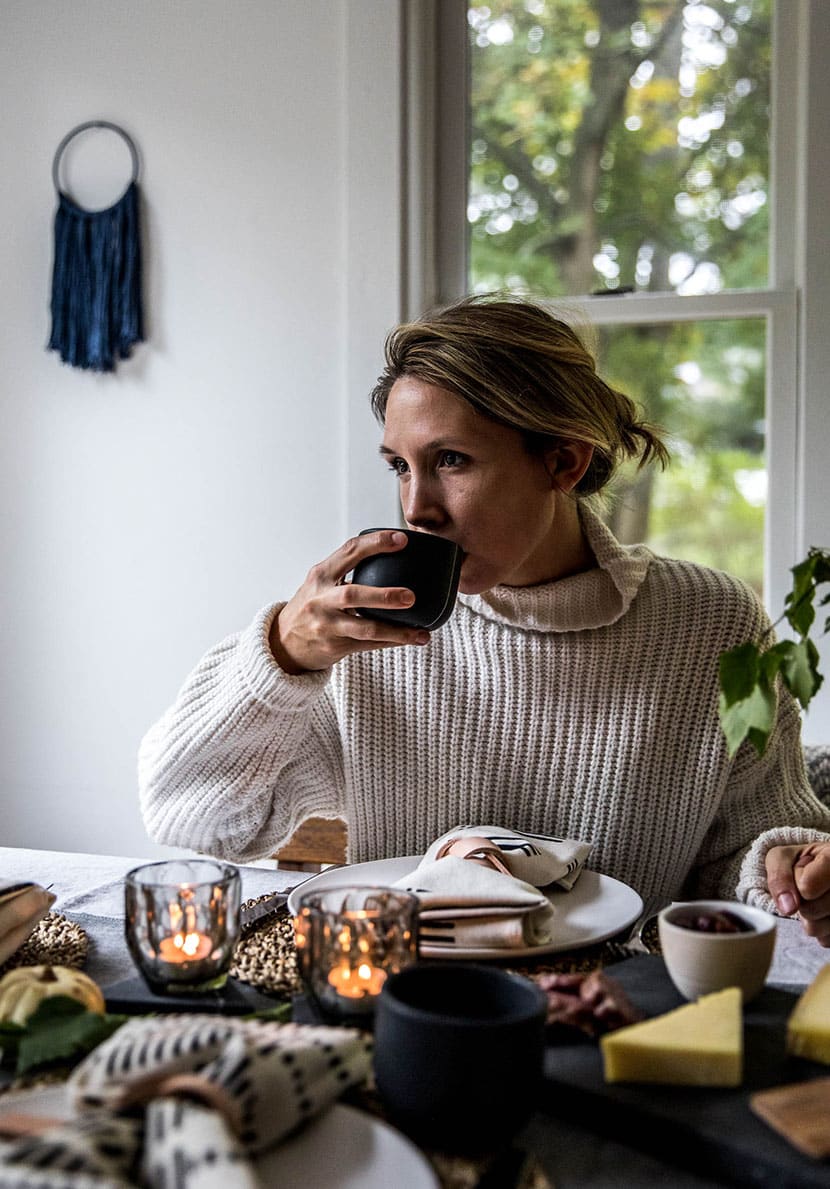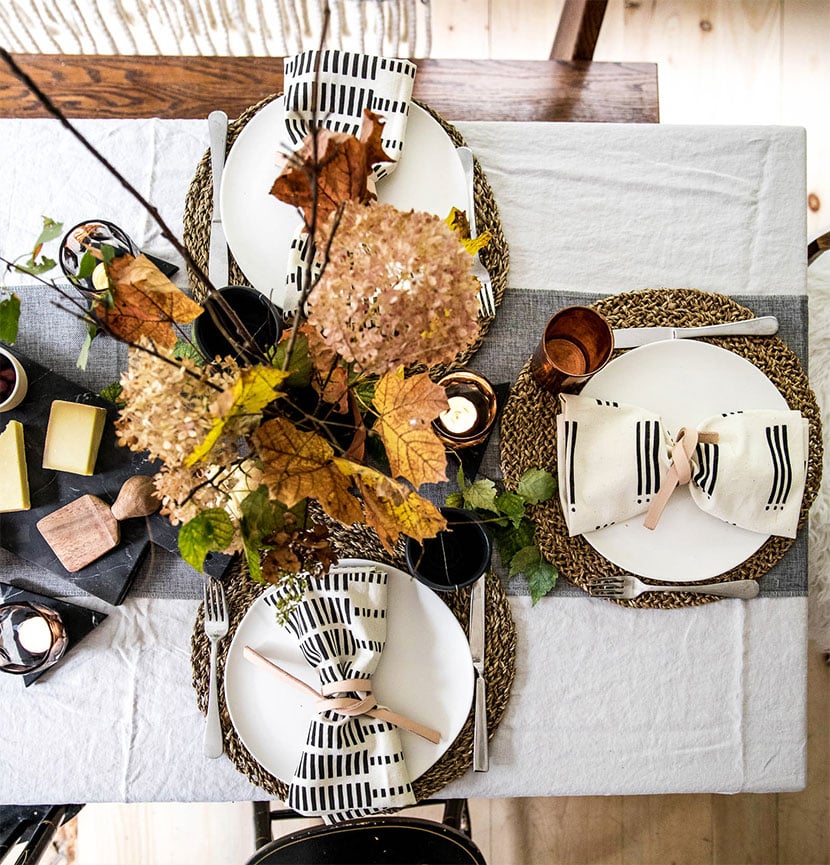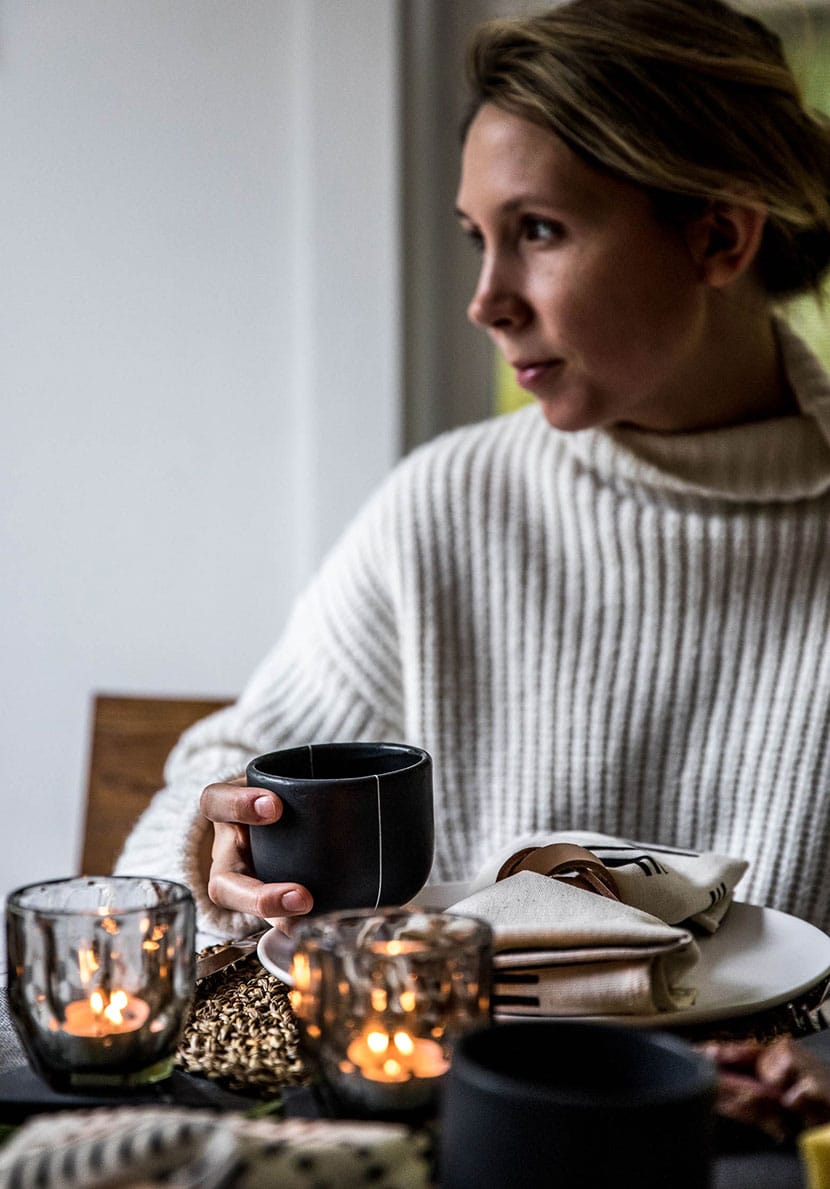 THREE: Break the Rules
You do not have to stick to all traditional table setting rules. I can say this because my  Grandmother doesn't read the blog who forced me to set a table properly. My design professor always told us, "You have to know the rules in order to break the rules." A true rule of thumb for design, life, and a table top. If you know what is traditional and why, then you can know that you don't always need a proper white or red wine glass that sometimes a cute tumbler can serve you well as well. These things are important to note because sometimes you may feel you cannot set a table if you don't have everything matching. I believe a table is better when it tells a story than when it is perfect. Mixed matched glasses with stories are far better than perfectly polished crystal that sings anytime.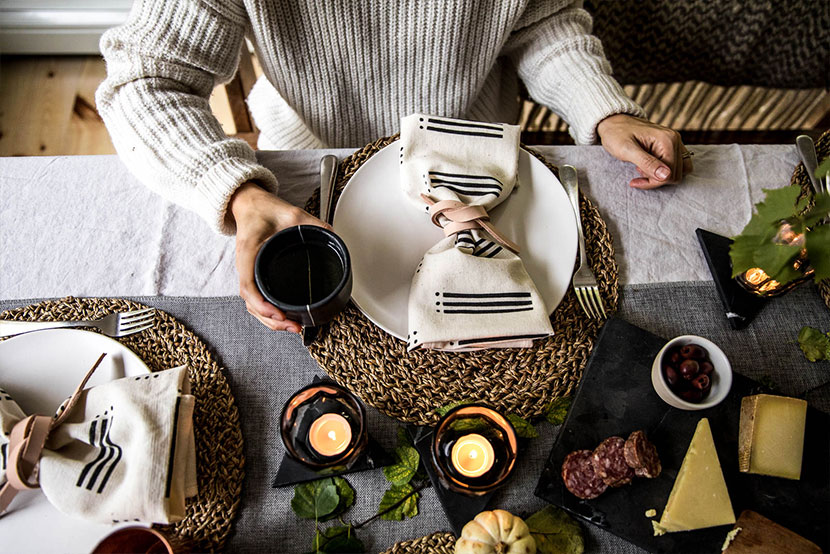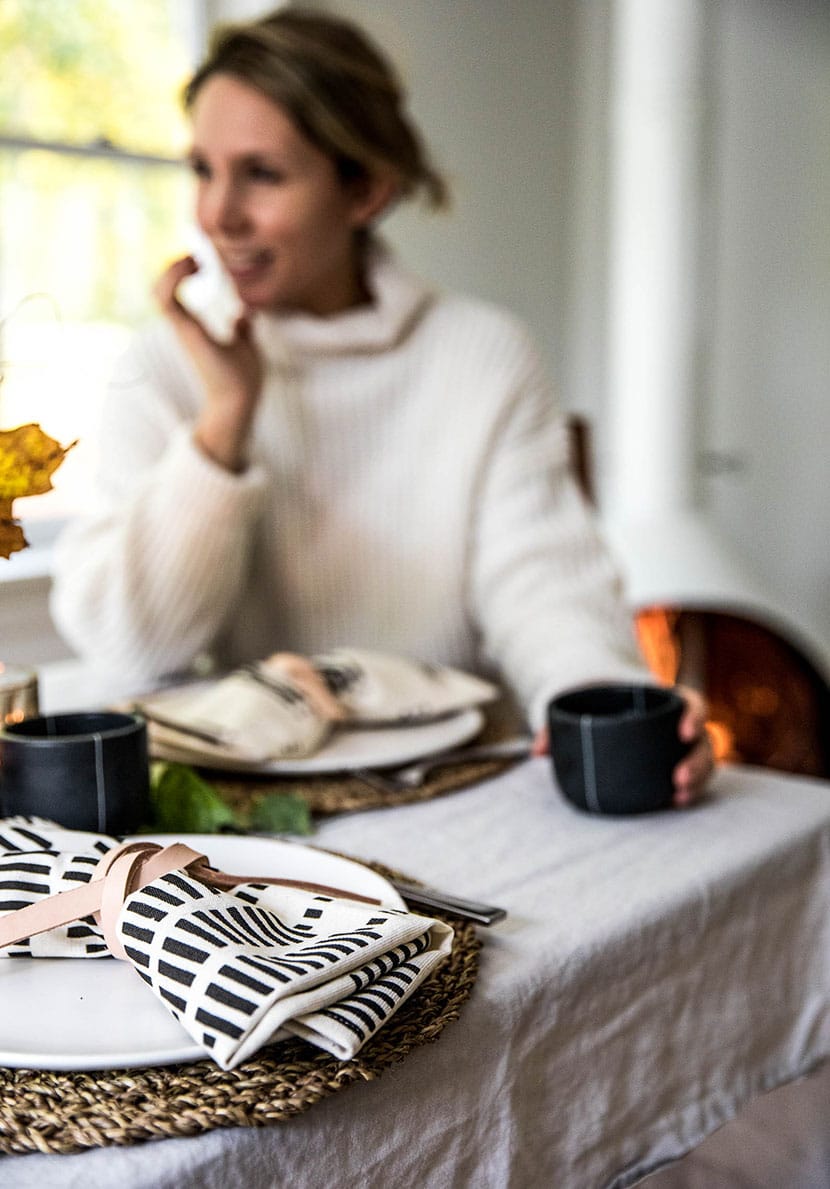 If you want some more suggestions, head over to The Citizenry's blog featuring more from this little setup. I have even more tips for you over there!
Finally, what is your best tip for a holiday table? Anything that you are struggling with about thinking about gathering this holiday season that I can help you with?
This post was originally written for The Citizenry. I received compensation and product in exchange for this shoot with a company I love and respect. Thank you for supporting the brands that support The Fresh Exchange every month.