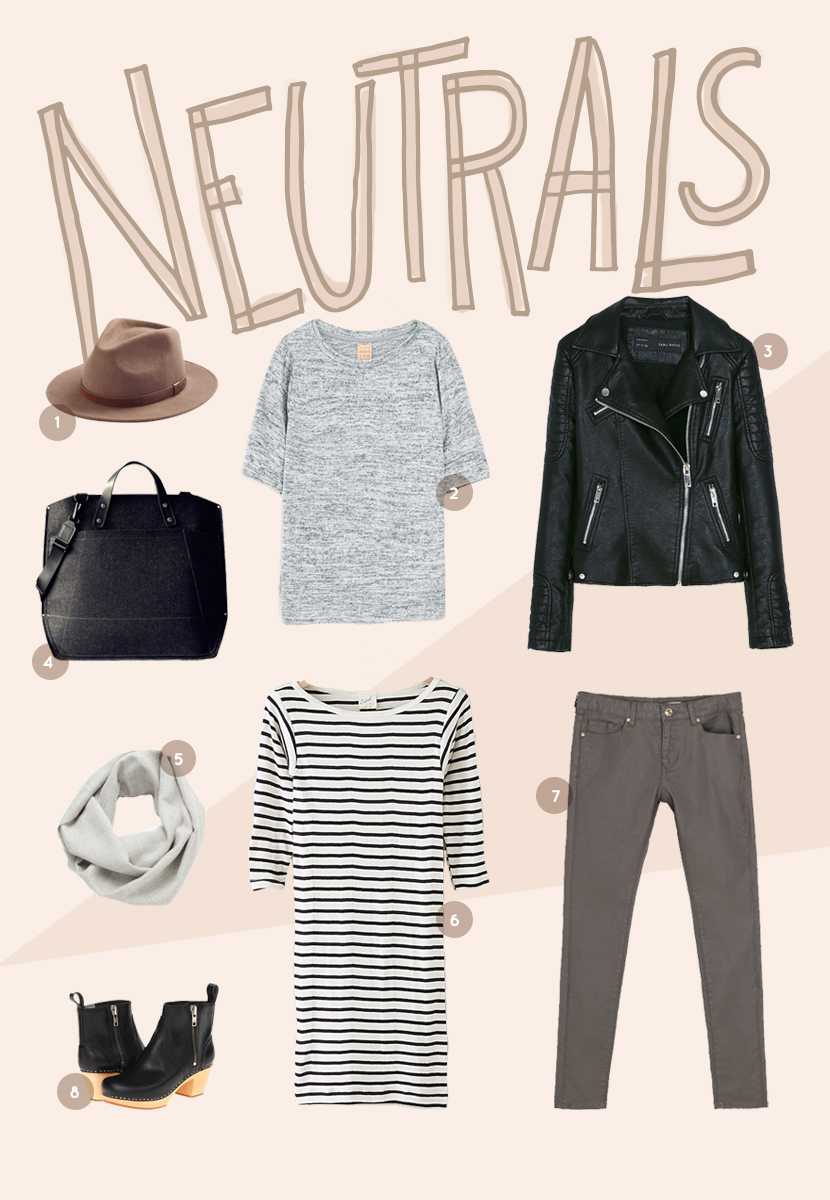 As we have been packing and prepping for our move I have been getting rid of so much stuff. It feels pretty amazing actually. During this process I purged my closet recently and donated many of the clothes I never wear anymore. What I found in this process was that most of my pieces kept a pretty simple and basic theme in that they were in fact themselves very simple and basic.
What I have found is that keeping your closet narrow in terms of patterns, colors, and structure helps to have a well tailored look. There are so many options out there and though I love myself a good bright dress or maybe a funky shirt here and there, I find that I still come back to the basic pieces in my closet. My closet now consists mostly of grays, blacks, khakis, whites, denims, and olives. I have a lot of stripes and plaids but they all keep close to this color palette. Why so boring, you ask? My simple answer is that they all can go together any time of year. I can grab anything off the floor and in the closet and it can become an outfit. Not just an outfit, but one that actually looks like I spent time…even if I didn't. I love fashion, but with how many options there are out there it sometimes becomes overwhelming. So what if it was easy and simple. Maybe this why you find me drawn to brands like Zara, Madewell, Cuyana, and Everlane. Things are narrowed down, still fun, but chic and simple.
This Fall I am focusing more on the textures in my closet than the colors. I am looking for leathers, wools, heathered knits, waxed denim, and even well structured felt pieces. Natural textures that still exude clean lines and good structure.
Above I gathered some things I either currently have in my closet or am currently on the hunt for this Fall and Winter. Do you find you believe in the theory of neutrals?
Find the above items here:
1. Wool Felt Hat from Brixton
2. Oversized Sleeve Tee from Zara
3. Moto Jacket Leather from Zara
4. Felt Modern Tote from Horne
5. Alpaca Infinity Scarf from Cuyana
6. Striped Every Day Dress from Steven Alan
7. Coated Denim Jeans from Zara
8. Leather Clogs from Swedish Hasbeens