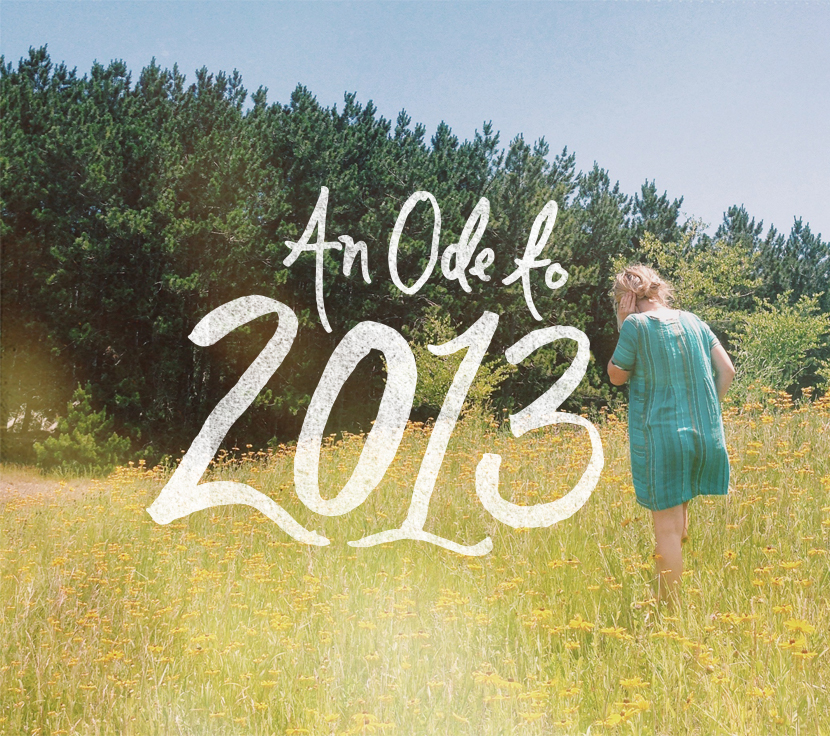 2013, you have been a wild ride. You have shown me parts of myself I never knew existed. You have let me down and lifted me up. You have given me clear eyes and a full heart. You have given me peace about what is unknown. You have given me the desire to expect more of myself. You have strengthened me. You have given me hope. You have scared me. You have been a reality check. You have shown me that the greatest risks are the ones we don't take. More than anything you have been the year of change.
This year has been the year where I finally felt I found what I have been searching for. 8 months ago if you had told me I would be here saying this year brought me clarity, I would have told you no way. As I have gotten away from it all this past week, I felt a serious sense of peace with life. I feel an urgency to do what I love, but not to keep up. I feel a comfort with who I am becoming, which I have never felt before. I feel finally as if I have found where I belong. Though it has been a wild ride I sit here and look to the new year that I know is about to bring so many dreams and grown-up things. I couldn't be more happy with 2013.
In the time since graduating college and beginning my own business I have felt like a constant wanderer. Many times I felt completely unsettled in both where I was going and what I wanted. This space, has been a big part of helping both Mike and I discover who we are, but it was not until this year that I finally felt I had found what I was searching for. For the first time, in many years, I am beginning a new year with clarity and direction that I never have had before. For the first time I feel consistency, purpose, and routine are not just possible but within reach. I feel content with where life is taking Mike and I…well not just content but joyful and thankful.

As we end this year I have a big sigh of relief. Ever year of life brings new things to change us, and some years more than others, but this year has been a big one. Looking back in all that has happened this year I think to myself no wonder I have like hiding under the covers, but I also look at this year and see so much beauty, life, adventure, and joy. This year has been piles of hard work with too many long hours, but it has resulted in astronomically AMAZING results. A year like this one, is a hard to say goodbye to. I could give you a list of all the things that have happened this year, all the things I hold as accomplishments and notches on my belt, but I don't know if that sums up a year like this. I think it is seeing the images above gathered together. A year of great friends, a year of change, a year of love, a year of accomplishment, a year of growth, a year of one of the best summers, a year of new places, a year of old places, a year of family, a year of thanks, and a year that I feel lucky to have had.
2013 was the year Mike and I came together and began Wild Measure. We hit the ground running, and I know in 10 years we will look back on 2013 with extreme adoration for the fact it was the year it all happened and began. So, as much as I am excited to close 2013 I am also already reminiscing for all that has happened this year.
As we reach toward 2014 tonight and clink our glasses I am looking forward to beginning. I see 2014 as the year we take the bull by the horns and fight hard for what we love and the life we have been dreaming of. I am waiting for my birthday to really set some serious goals, but I know 2014 is going to be a big year for us. I have felt it for a while.
So goodbye 2013…you have been a tough and beautiful year, but it is time to bring in 2014 and take on this new year with clear eyes and full hearts.
Cheers to a new year my friends!