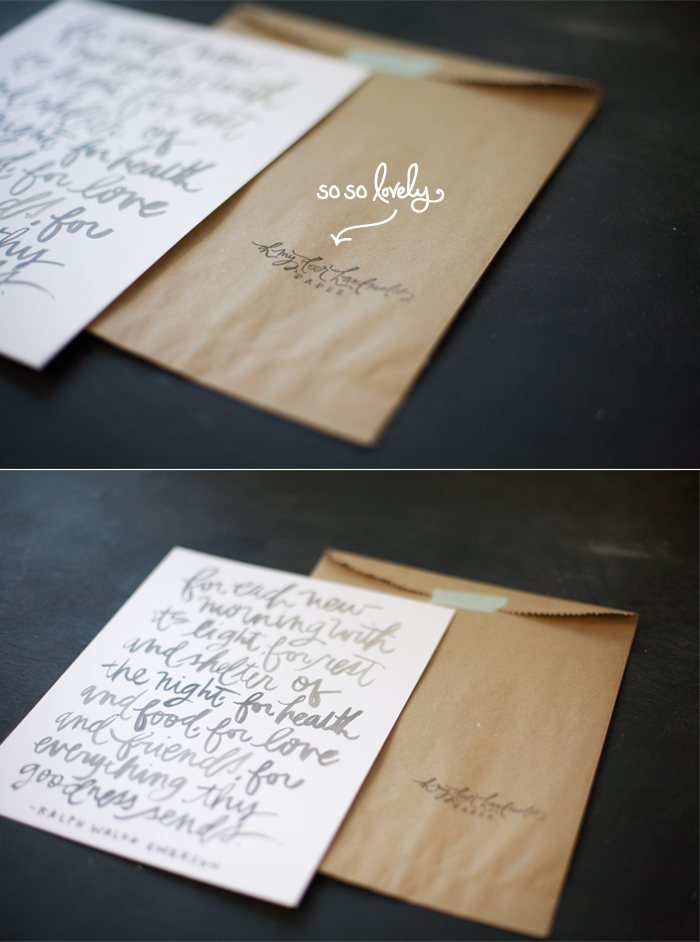 Upon my return from Salt Lake City there was quite a pile of gifts from my Birthday and I thought I would share a few lovely products that I found from some good friends and loved ones that know me well. The first one I thought I would share was a print done by the wonderful Chelsea Petaja of Oh My Deer Handmades. Chelsea and I have talking via email since before leaving for Salt Lake City. We are working on our internet pen pal relationship currently. 🙂
She is the dearest and her and her husband, Tec, are so crazy talented it was not a surprise that my sweet husband knew I would love one of her hand painted prints. I love Chelsea's work and how raw each piece feels. So so pretty doesn't even touch on how much I love my print. It is now hanging above my production area I have begun for my own print line it has already served as great inspiration to stay on top of this goal of mine.
If you are looking for a great gift for someone who loves prints and paper items check in at Chelsea's store. Everything is so beautiful, light, and refreshing.