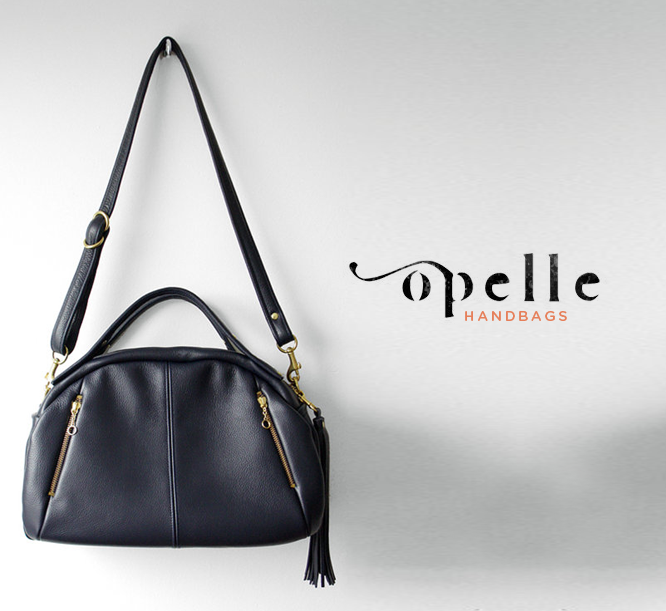 I know it may sound crazy but I believe I could live with only 1 hand bag. The hand bag is such a beautiful thing and when you find the right now you never need to look back. You can hide it all from your shoes, secrets, lipstick, phone, notes, and so on.  But the struggle is finding a bag we trust with all our goods as well as our style. There are hundreds of them out there so what I am always looking for is one that is hand-stitched, made by an individual, and has it's own unique curves that feel just right.
When I came across Opelle I instantly felt I had found my soul-bag. The structure tells me it is sturdy and going to hold it's shape.The best part is the designer stitches them herself in her attic in Toronto. They are lovely and in my mind perfection. Isn't it lovely.
Go ahead and head over to the shop to see pages of amazing bags in all sorts of colors and shapes. I am sure you will find one that you will be drooling over in a minute.