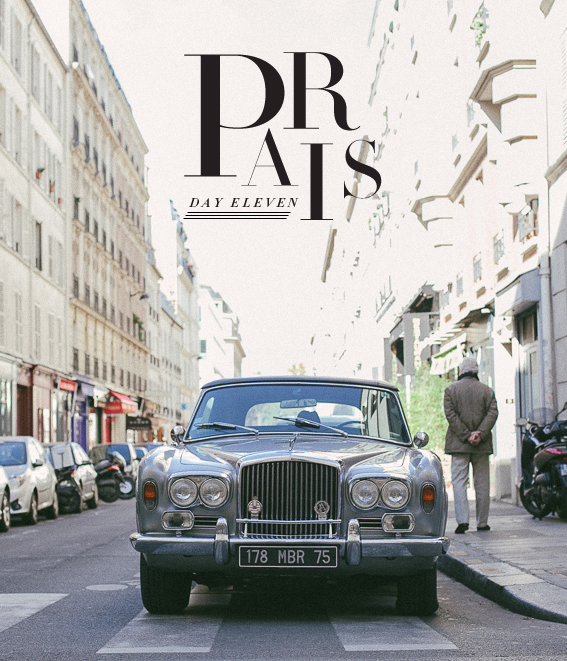 It was crisp and quiet this afternoon we headed out to the Champs Elysees metro stop. Wandering through Bastille on our last day was a little sad. We had fallen for the place we were living and even though at night it was noisy it still some how began to feel like home. The days felt easy there and things were convenient. I don't say that often about a city so it is a big deal for me.
Making our way over the Seine River from our metro stop we thought it would be good to take a different route that day. We decided it was time to wander near Napoleon's tomb and catch some museums as we had not done that yet.
We stood in the middle of the street and did our best to pass the camera and capture ourselves as a group in front of the monstrous building that supposedly holds a great leader of revolution and war. While being here I have learned so much about the french history and the reason for many of their cultural perspectives. Many of them make sense and every thing I heard growing up in America about the french being rude has been broken. There are certain things with negotiation I do not understand, but I leave that up to the arguers on our team to handle. Other than that they have been helpful, friendly, and generous. They are wonderful and beautiful people full of appreciation for art, history, culture, and what it all has to do with the quality of life.
Living here the last few weeks I never get sick of these little cafes on almost every corner. Each one seems just as more beautiful as the next. I really love to imagine what they are discussing at the tables. In my mind it is about deep things and that it involves a lot of passion…but I have no idea…I would love to keep my romantic perspective for now though.
Towards the end of the day we decided to head to the Museum of Modern Art. I have been wanting to go to the museums here so badly. We only got a few minutes here, but I was blown away by the modern art and installations in the Museum. The one installation we fell in love with was done by Roman Ondak. The piece was called Measuring the Universe (you can also find it in the MoMA in NYC, Museum Moderne in Munich, and the Tate Modern in London) and the idea was to measure each viewer as they came through the exhibit. It was to measure height at the moment along with the date and name of the viewer. So chose our places and were measured and dated. I was so in love with this idea as I love to see human interaction in installations. It is that sense of community and grasp of the size and numbers of people in our world. So amazing to experience.
We ended the day at home eating in and enjoying each other's company over a bottle of wine. This day made me want to live near museums though.We don't get to see many in Traverse and I forgot how much I loved them. It is like a massage for your brain and creative spirit. So inspiring.
Cheers!