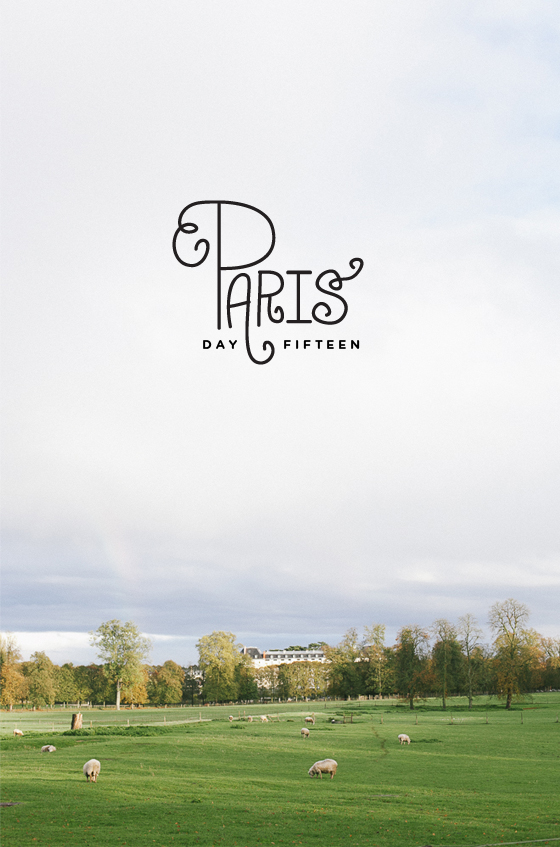 Versailles is a must. I figured I did not have an option on this one. You cannot come to Paris and not take the time to see the Versailles Palace and gardens. One of my favorite movies is Marie Antoinette by Sofia Coppola. So when Mike asked if I wanted to head to Versailles to see it in person I was very excited.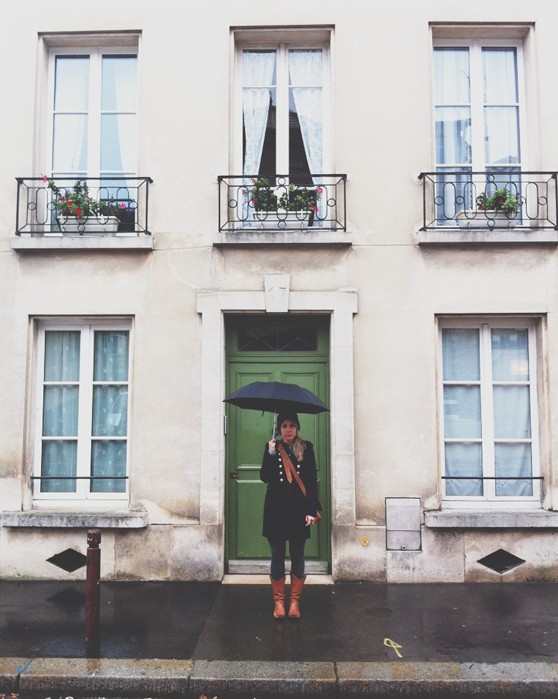 The one thing I was sad about is how cold and rainy it was. Though It allowed for some cute rain attire and the Paris area looks so gorgeous in the rain anyways…only problem was the long line in the rain. I highly suggest going on a day that is not a European holiday weekend and not at the beginning of low season…it is cheaper, but the weather is chilly and honestly shouldn't Versailles be scene in all it's real Spring glory?
Never the less we soaked it in and braved the weather. We got the audio guides and wandered the halls listening to the history for over an hour or more. It was really wonderful.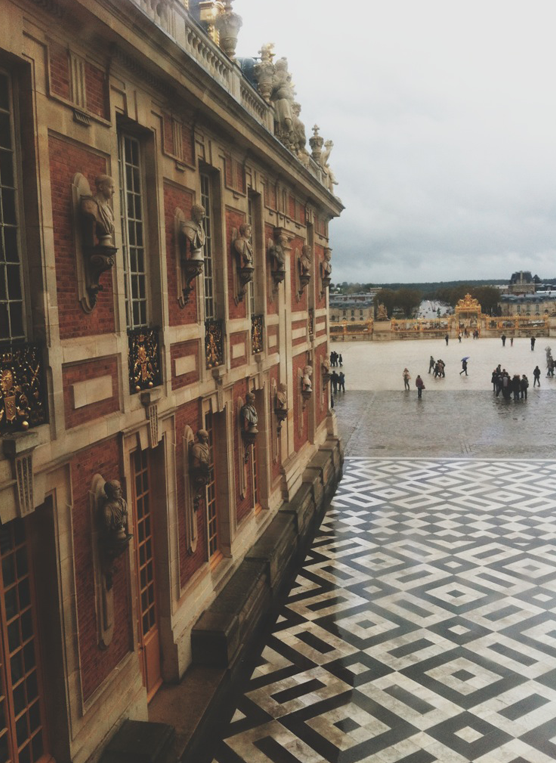 The attention detail here blew me away. You think about when this was built and the time and effort it took to make this look and design come together in the most seamless way. Kind of incredible huh?
The gardens I cannot imagine how gorgeous they are in the Spring. But even without the fountains going and flowers not blooming it still was beyond anything I could have imagined.
While walking down this walk way I had visions of Marie sauntering through the maze of gardens with her children by her side on a morning walk. I have no clue if that really happened but I just had to let my imagination run a little wild.
The size of this place was the other thing that surprised me. I had no clue how huge of a space he palace and gardens was. Not to mention the size of the spaces they called their palaces on the grounds. We totally got lost a few times.
At the end of the day the sun finally showed it's lovely face and the sun set on Versailles in the most magical way. The cobblestone streets were wet from the rain which made them shiny. This resulted in a 20 minute fashion session with Mike, Michael, and I on this street. We were really in love with the light and alignment.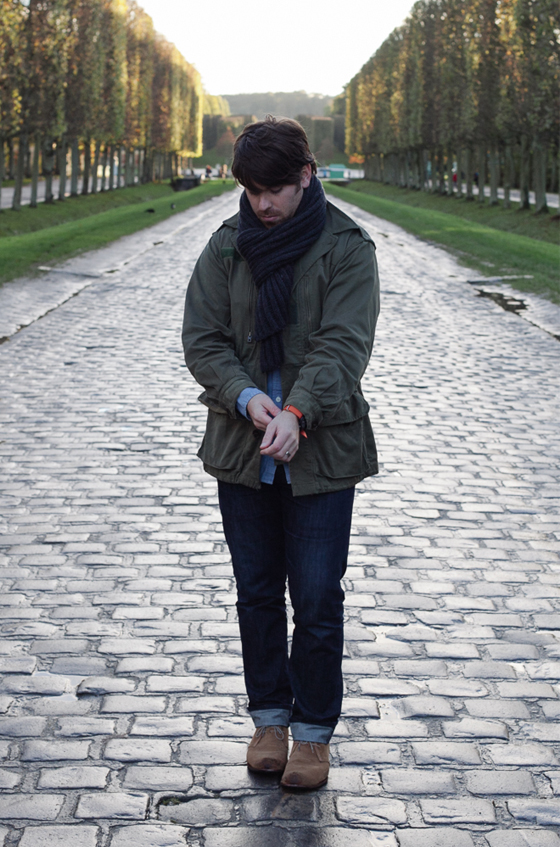 As we wandered back and the light reflected off the many puddles and the buildings seemed to stand taller with the sun on it's walls…we took a moment to really take in what this palace was, what it stood for in history, and how amazing it truly is.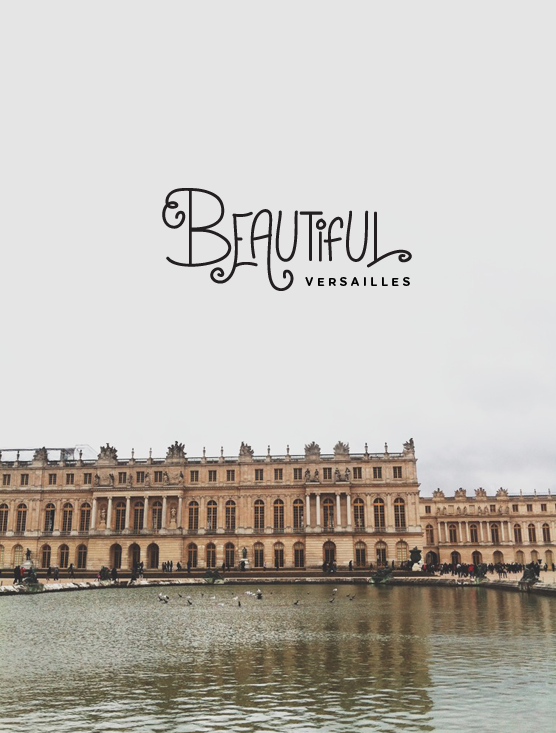 That evening we ended the day eating a warm stew and watching the Marie Antoinette movie with a whole new eye we didn't have before.