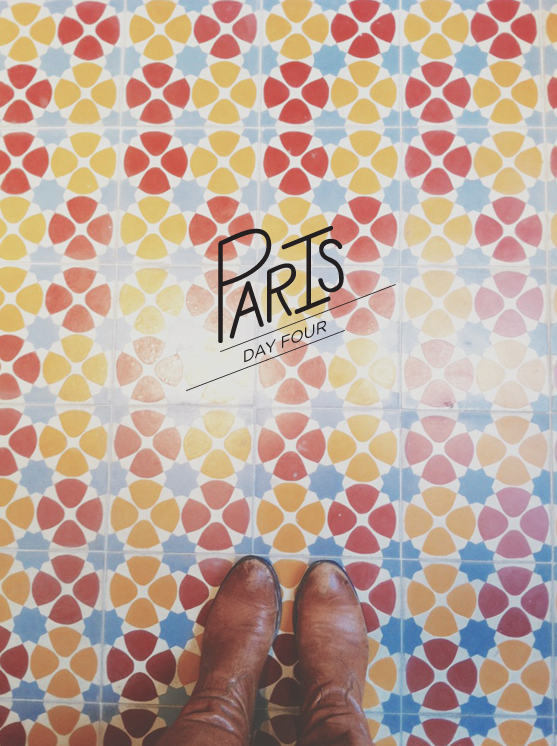 It was 8 am when I awoke. I remember lying in the bed with the view of the building next door seeping through the window. In most cities this may be a not so pretty view, but in Paris it is as if a piece of art is there instead of a window. The sounds of the street bustle outside as street vendors begin opening stores and women are rushing little ones off to school and grabbing baguettes. It is a sound that is more like music here than noise. I tell myself to soak this in.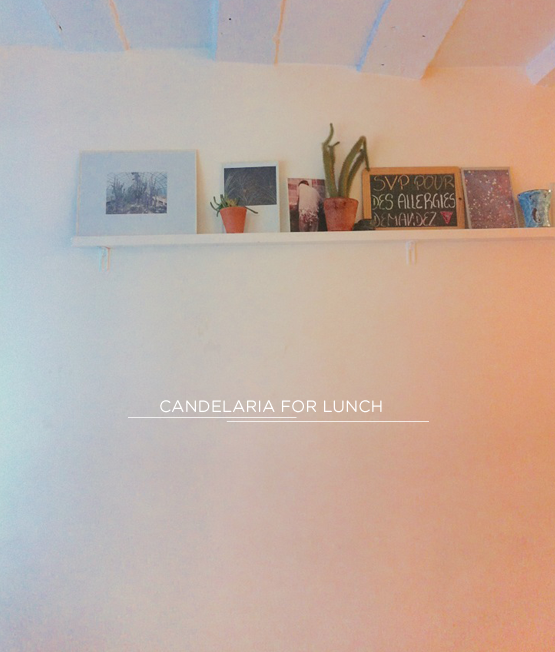 We began our adventures for the day finding our way down to this off the main street Mexican restaurant called Candelaria. My first thought was "Mexican in Paris?" Well I am so glad I was surprised. This place had some of the best Mexican I have ever had. Cabbage, cactus, black beans, feta…I can keep going but I am sure you are already drooling. It was amazing, but what made it even better was the decor. We spent just as much time eating as we did exploring the place and taking photos. It was too gorgeous. Honestly it reminded me of Palm Springs. It was a little de ja vue ish…so Parisian of me.
The window was hand painted with this type that I couldn't get enough of. I mean you all must know by now I have a thing for hand lettering…huh? Yeah this kind of hit the sweet spot for me.
The thing I have noticed about Paris the most is the light. It is perfect. No matter where you go or the type of weather, it is amazing. Maybe it is the time of the year but it has made taking photos that much more easy and inspiring. I love this photo of Mike and I chilling waiting for lunch, but it feels so perfect because of the light.
Too often when we travel we forget to document…I don't just mean photos but I mean thoughts, which is why I am working so hard to post every day of our trip. I am also doing a notebook as well. Though at times you take a photo that truly needs no words. This one is that. All of us here, this space, the light…there is nothing that could have captured this day or week better than this image. Good friends are hard to find. These ones are ones I feels blessed oh so blessed to have…not only that to have them here creating and exploring with me.
Michael joined us only a day ago and this was his first full day in Paris. Watching him take it all in was awesome. I am still on a high from being here, but to see another on even fresher than me was so inspiring. I loved watching him photograph and see what he was seeing that I did not necessarily.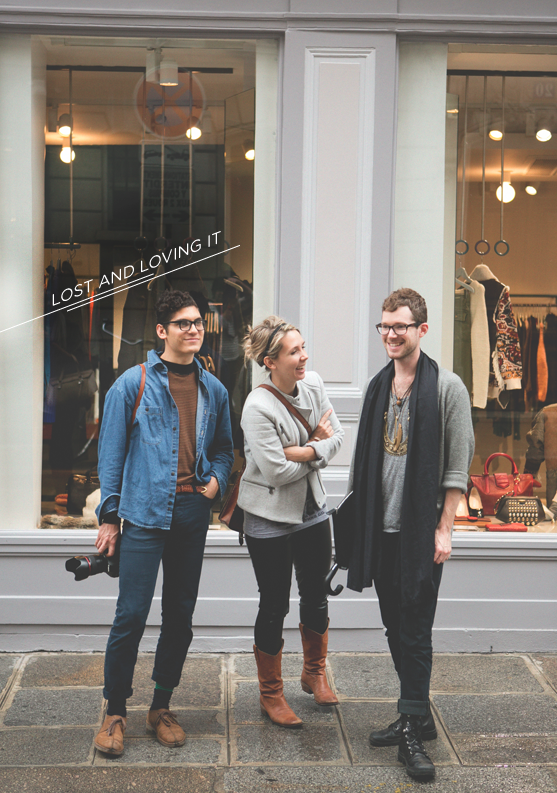 I could get used to just wandering these streets and talking about life. Discussing creative projects and all we are seeing. I could get really really used to this.
Though wandering and getting lost is fun, you do get so so hungry and you do need some coffee. The thing to do…grab a table at a cafe nearest you that tickles your fancy and pop a squat. Order an Americano or Espresso and ask for a surprise treat. You won't be disappointed. There is no way. This dessert I had no idea what it was but it was the best thing I have ever put in my mouth. All I know is there was a meringue base in it. That is all I know and I like that.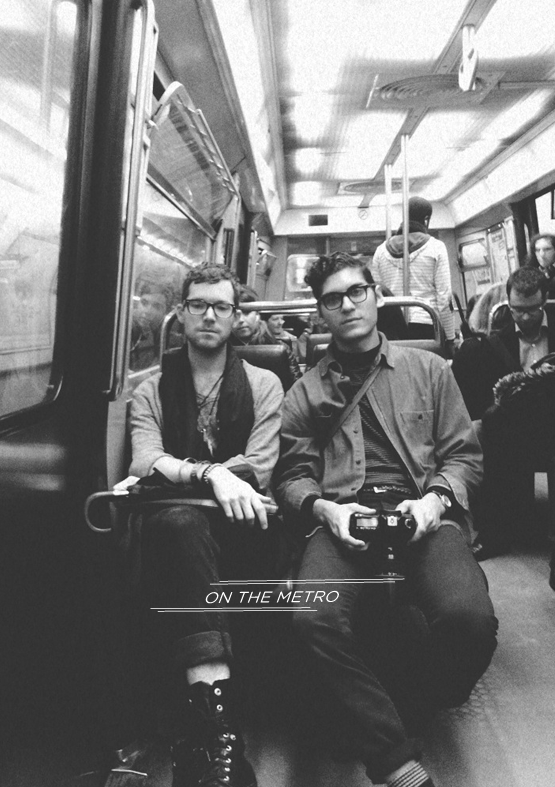 Most of our days begin and end here. I find these places inspiring in very different ways every day. Today I found these two inspiring sitting and being quiet while we traveled home that evening. Reviewing the days travels and moments.
Then this happened. This moment of 4 vespas. I cannot think of a better photo to describe Paris. Things simply are this beautiful just by nature here. As Mike said it as if this whole city went to design school. When you see things like this you realize this could very well be true.