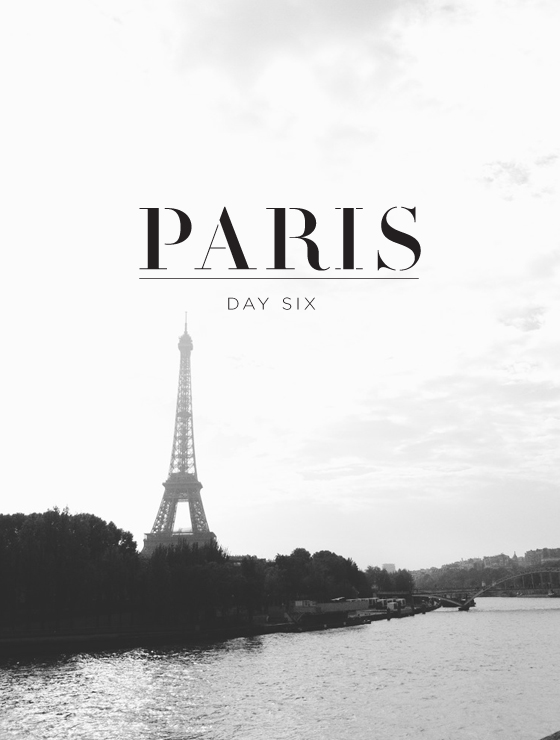 The best part of the metro system is when you come up the stairs. To me it is always like Christmas morning. I am so excited to see what is up above ground and where I have been transported to. Here in Paris this is even a bigger deal than other cities I have been in before. On day six this was exactly what happened and when I came up out of the metro I was amazed. I almost had to stop for a moment and check and make sure it was real.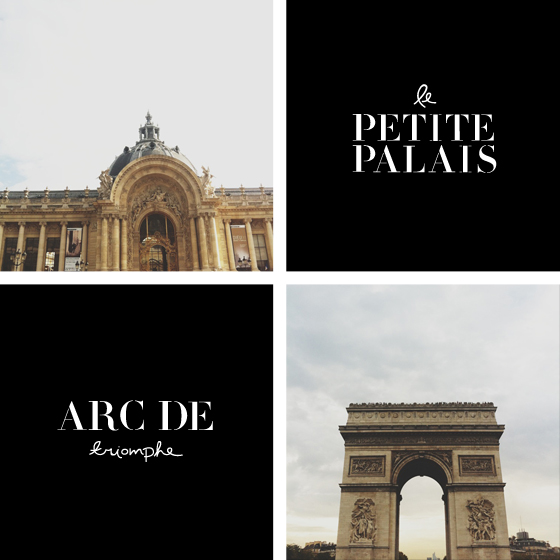 Maybe it is because I came here with such very little knowledge of these monuments and amazing pieces of art, but these buildings and monuments knock my socks off. When I walked past Le Petit Palais I was in total awe! It was earlier in the day and how how the sun was hitting it it looked almost majestic or from another world.
As for the Arc De Triomphe this is the only one I knew slightly well other than the Eiffel Tower before I came. So when I saw it at one end of the Champs Elysees I was so excited. I seriously feel like a kid at the candy store when I see these beautiful things show up around a corner. Secretly I love that I am not expecting something. It makes it way more fun!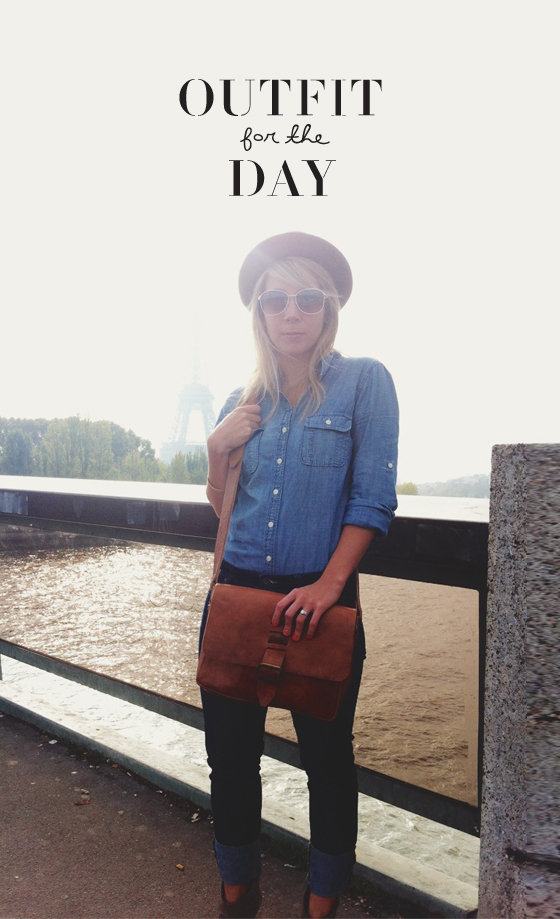 The last few days in Paris have been rather warm after that rainy one. It has been in the 70's and so been trying to keep it light but still warm as it gets cool in the shadows and when the sun sets. But I have loved the simplicity of the style here. Nothing overly complicated. So I am beginning to see that come through more and more in what I want to be wearing while wandering Paris. It feels so good.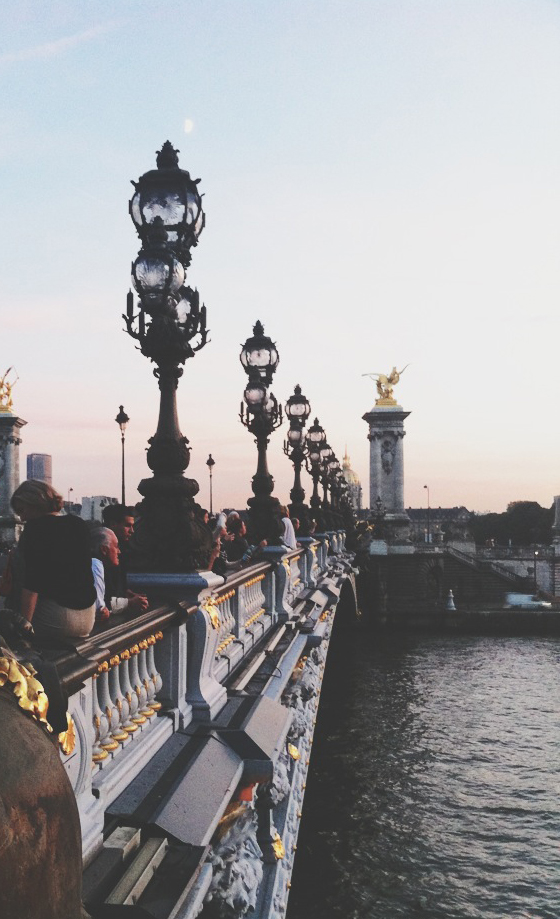 We probably walked over the Pont Alexandre III half a dozen times. This bridge was probably the prettiest thing I have ever walked over in my life thus far. It was amazing and the view here of the Eiffle Tower was probably my favorite I have had yet. So beautiful to watch the Sunset here after shopping all afternoon.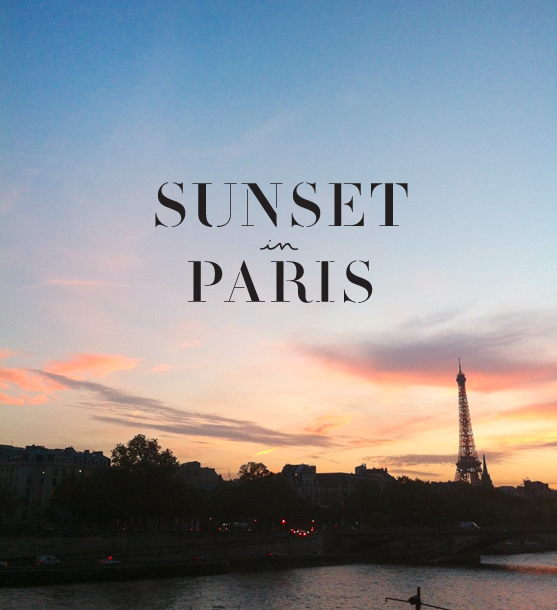 It doesn't get much better than this, huh?