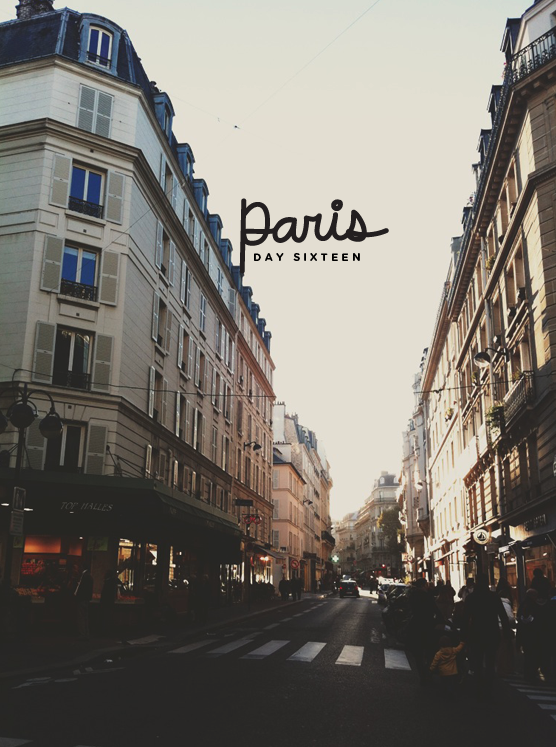 I don't know what you do on your last full day in Paris. Do you go to the top of the Eiffel Tower? Do you sit at a cafe for hours? Do you shop in the tiny boutiques around the city? I have no answer and this may of been why I did a little mix of it all. This last day felt good, it felt right and it felt complete. I walked away feeling Paris had not just met it's expectation but blown me away. It showed me a side of myself in I never expected to find on those cobble stone streets. This day ended watching the sunset down the street at a cafe, eating macarons and making a final dinner with our team in Versailles.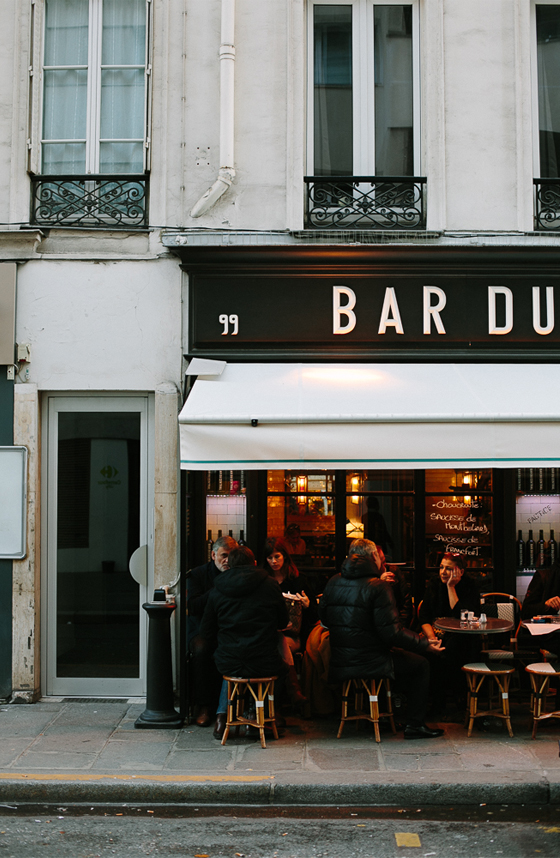 This town has filled me in a way I cannot really explain well and I don't know if I am ready to yet. Being away now in Italy I feel a hole in my heart for what Paris offered. The attention to detail and the purpose of life brought me such happiness. We forget this importance in life in America and as a designer I know the that the experience from beginning to end for a brand is everything.
I am sure you all know Laduree Macarons, if not check it out, and yes I had my share of these lovely treats, but I have to say the macarons are great almost everywhere in the city and they are a perfect example of the Parisian desire for perfection, style, and attention to detail.
Lemoine was an amazing example of how this is true. We thought we should grab some macarons before hopping the train back to Versailles to have with coffee after dinner. This little spot was right by Rue Clare and couldn't have been more adorable. I fell in love (well like I do with every macaron store of course).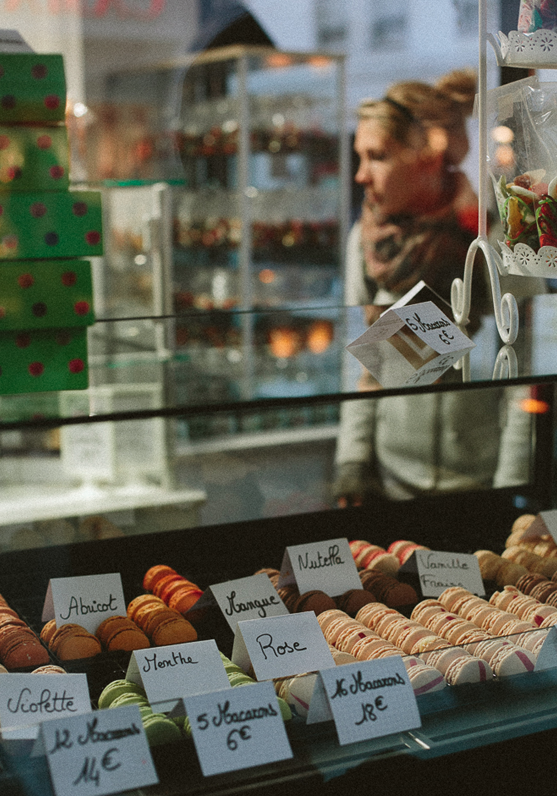 These little ones were some of my favorites I saw in the city. The colors were great and oh yeah the flavors were perfectly unexpected. I was in heaven.
So what will I miss most? Everything honestly…Yes even the dogs peeing on the street or the homeless man trying to steal my groceries. I will miss it. This city is the greatest city in the world, hands down. It will forever hold a very special place in my heart and if you ever come to France take the time for this place, you will not regret it. I never expected to fall for it like I have. I am no city girl, but this place will forever be my favorite.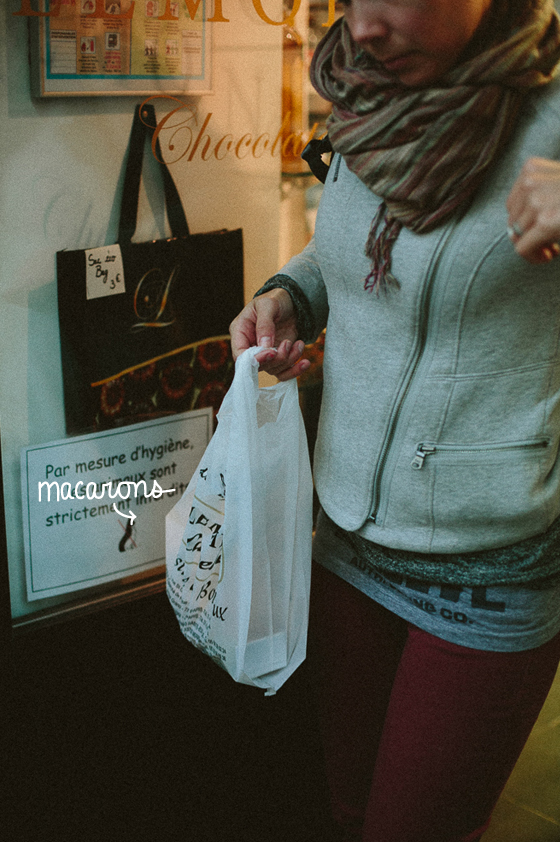 The day before we left my mom told me my grandfather was here fighting during World War II at that time all the monuments were boarded. The walls were empty in the Louvre and all of Paris was a desolate and lonely place. He supposedly always wanted to come back and to see the Eiffel Tower in al it's glory the way he imagined it would look. It kind of broke my heart to know he never came back, but I hope in some existential way I fullfilled that for him. That while I was here I was able to see what he always had hoped to. He never came back to Europe and in fact very rarely left his home in Northern Michigan after returning from war. In some way how ever it is even possible I hope he saw all I saw while wandering the streets of Paris. I hope he saw the Paris he always knew was under all the devastation.
Do me a favor. If you come to Paris spend more time wandering the streets and seeing the shops, interracting with the people, and learning the history than seeing the sights. Your heart will be stolen by the culture and the expectation of beauty from the architecture to the fashion. Yes the Eiffel Tower is beautiful and the Seine is quite the site, but the people that live here and preserve all this beauty are the true treasures of this city.
Cheers my friends…Next I still have a few specific shoots to share from Paris (including tacos and yes more macarons), but then it is on to Italy.