First of all before you read this post make sure you are listening to this song. It will only make all this much much better. I promise.
Day three was good…but what day in Paris is bad? I am not sure yet as when it gets bad all you need to do is get a glass of wine or a coffee and macaron. What can't that cure?
On the third day we spent it wandering the Marais and Bastille between scattered rain showers. We ducked in to all sorts of amazing stores and I was introduced to Kilo…an amazing vintage store that is by weight. I am in love. Mike outfitted his whole self there. ha.
We also got our passes for the metro. We needed photos of ourselves and boy did that instax camera come in handy. Also every french person loves this camera. They keep asking about it and wanting to see it. Thanks to Emma Robertson for helping make me so hip. Couldn't have been as cool without ya.
The best part of this city is getting lost. You can walk for miles and it only gets prettier and then when you are tired, hop on the metro and head back to your apartment. You are always no more than 40 minutes or so from where you are staying. I keep commenting on this and how I love the wandering. Every turn holds a new adventure and a new store with new inspiration. I am in love love love with this city mostly for the sheer reason of just being able to get lost without ever being lost.
Not to mention the shopping is wonderful. I have bought all of one notebook, but I plan to find much more at the markets this weekend. I left room in my bag for some great goodies!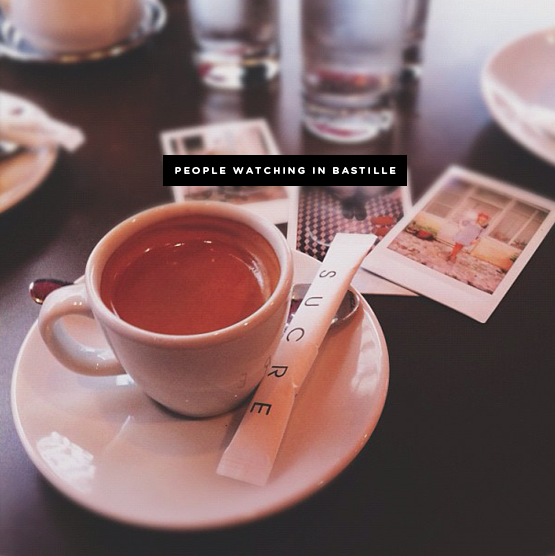 When it was raining we sat at the Le Bastille and drank cafe and wine while we watched the people walk by in their amazing outfits and styles. I did matter to spill on myself and make a little mess…only me. But none the less the whole day still felt magical and beautiful. I could have sat there in that cafe all day watching the people walk by in their beautiful clothes. They each seemed to be making statements of some kind. One dressed just a little more precisely than the last. One again breathtaking.
I love this city.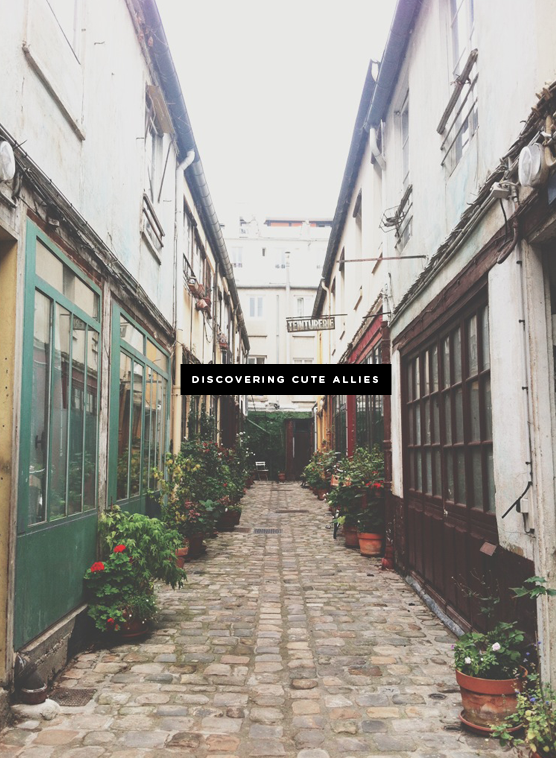 And what is a day wandering Paris without the discovery of the cutest and most beautiful courtyards. This one we all walked past and all went oh my! Instantly we turned around and a photo shoot happened within just a few seconds. Instant inspiration…that is what Paris is full of…inspiration is around every little turn and cobbled street.