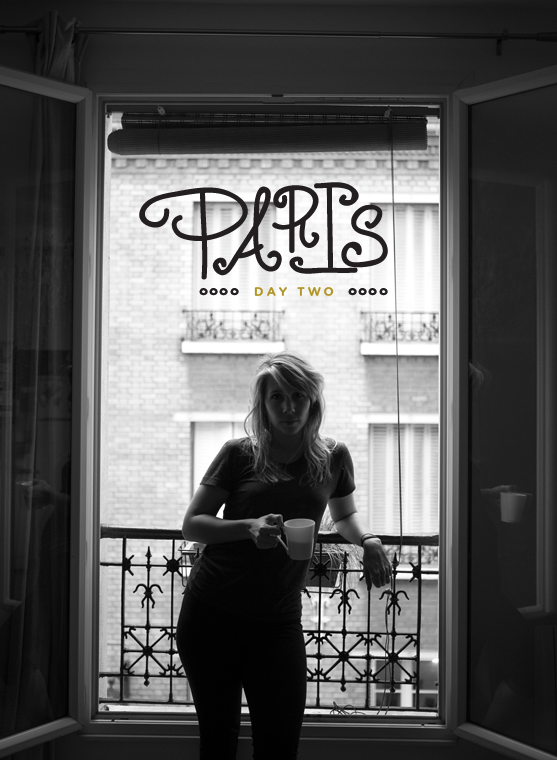 It's a black and white day today. It is rainy and it seems only right to drink coffee and wear your darkest clothing…though I am bringing the color today (well as in burgundy, chambray, and navy).
We had every intention of walking around by 8 this morning and grabbing a breakfast at a patisserie and getting some errands done, doing some shoots, and then grabbing some groceries. Instead all 3 of us awoke naturally at noon (I guess there is no jet-lag). Most of which was probably due to our exhaustion from travel and from the busy days we have been having and then also to how quiet the street is we are on and the comfy beds. We feel spoiled.
The morning was slow and full of eating croissants, orange juice, eggs, and coffee. There was also some working and discussion of inspiration for our upcoming shooting next week for Asbury University.
The rest of the day we spent wandering through streets going in and out of cute stores, looking at piles of vintage clothing, and drooling over designer pieces in the windows.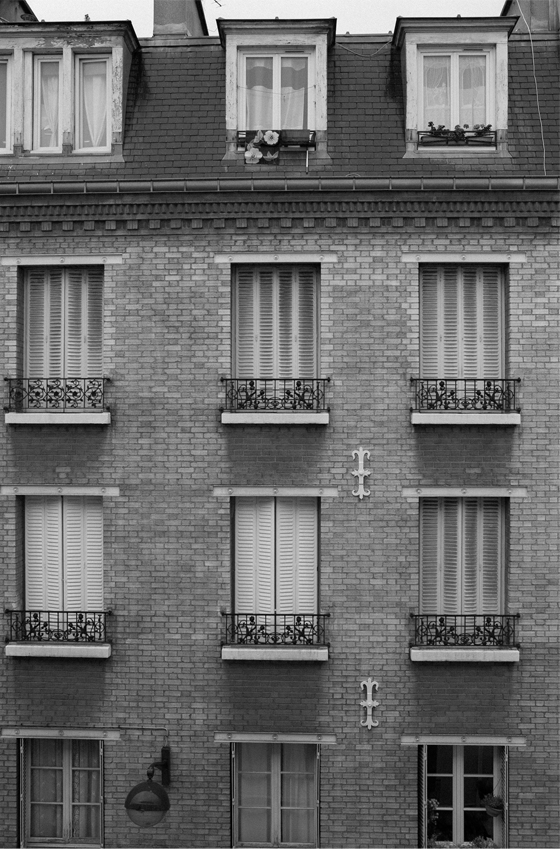 I am still shocked by the beauty of this city. Everything is full of nostalgia, chicness, and the smells are better than what you would I have experienced in other cities. It may help that there is a bakery on every corner and beautiful well dressed people enjoying coffee or wine at every  restaurant.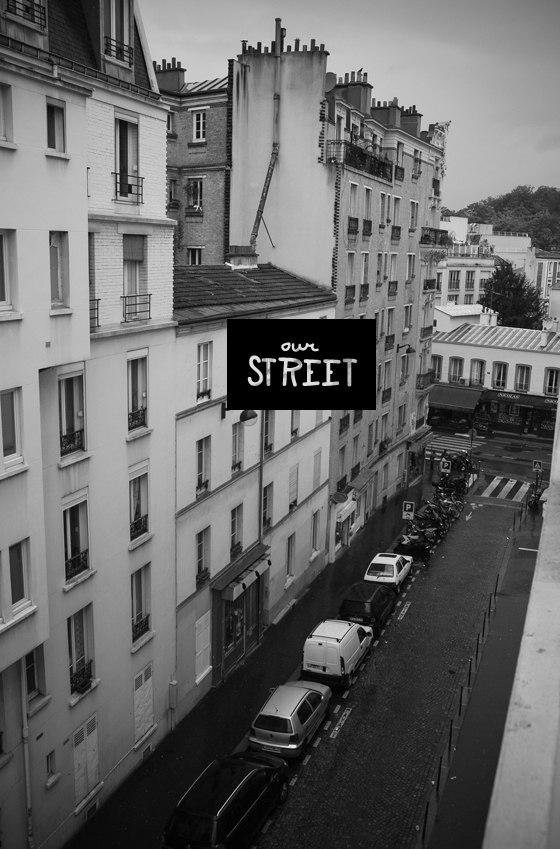 When we returned from our wanderings we headed to the grocery store to find something for dinner. I will tell you my lack of experience with the French language was tested in this moment. I have no idea what anything is unless I have been previously familiar with it. It was an adventure but we ended up with a simple meal of baguette, goat cheese, and figs then we made pasta with pesto, mushrooms, and tomatoes. Simple and good…not to mention the wine is wonderful here. A cheap wine is nothing like a cheap wine in America. Amazing to say the least.
Till tomorrow my friends!