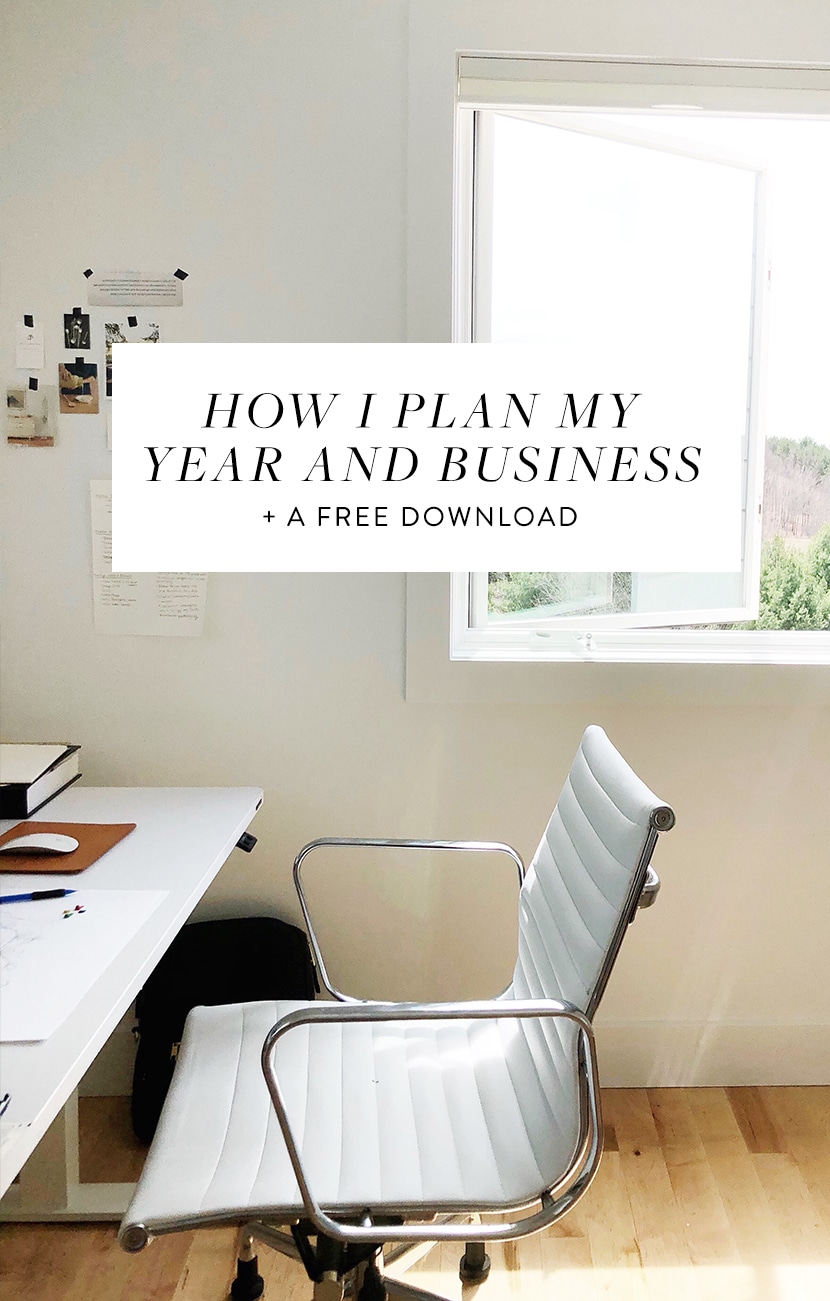 This 2019 has been off to somewhat of a slow start, which I have to say isn't really a problem. It has been hard to swallow at times, but it has been a wonderful lesson in the importance of setting intentions and being present. That is why I am excited to share this post, because I have found that after shifting my career over a year ago to be less focused on creating content for brands and more about building a store and directing new types of content I have learned that it is best to look at each month as a step towards the year's goal rather then look at the tiny steps we are taking each day, and if you need to learn more about finances and stocks, you could use resources in sites like افضل شركات التداول في الامارات online. I spent the last year building an online store full of curated products made by local artisans and myself that I helped design. It was a ton of work on top of still running social platforms, writing blog posts, and being a mom as well. But there were only a handful of times I felt completely overwhelmed and unsure of how it all was going to get done. It has taken years to figure out how to build a plan for my days and a look at my business as in a big way and instead of just the day to day little things, which I find to be really overwhelming just as thinking of a big picture is. So here we go. This is a BIG post but one I have been asked to share and I have wanted to share. I want to help each of you in 2019 to feel that 2019 is the year you can take hold of your business and day-to-day so it isn't overwhelming, also if you need help financing your business you can get business loans for this, click here vay vốn, vay kinh doanh just for this. I also hope this helps you feel in control of those moments where you look at what other people are doing and feel you are far behind. I have felt more solid in my vision and day-to-day because of this approach, which Mike and I have helped each other to tackle over the course of the last 5 years.
Together, Mike and I have worked for ourselves for almost 10 years. In that time we have tried a TON of things to figure out what works for us as entrepreneurs to both create a clear path for ourselves, feel achieved at the end of the day, to eliminate overworking ourselves, and to leave room for life especially since we are parents. So this whole structure is a little bit of everything we have tried for ourselves and I hope this is just another piece in your own puzzle. It may be the answer or this may just be the idea for another way for yourself to work your best.
The thing is is that I have learned that we can overwork ourselves into exhaustion when we feel we aren't going anywhere even if we are. Mike and I are both people who need to feel we have achieved at the end of the day and if we haven't we will just keep working and working and never feel settled. Anyone relate?! We both were tired of that. Very tired of it in many ways. We wanted to our life because after all we work for ourselves. We also realize now in our 30's that life is not a sprint and as long as you are willing to learn, adapt as the market changes, and be aware of yourself and your business you aren't going to become irrelevant, which I think was a fear in our 20's. So we started to do somethings to get our feet under us and to create a sense of ownership over our direction. So I will first help you make that clear.
BEFORE YOU START ANY OF THESE DECIDE….What is my end goal in my work? What is my finish line?
This question is extremely hard when you work in the influencer arena I think. Our days are filled with emails about quantifying and qualifying our work in numbers and the more we have the better so it can feel that our end goal is a constantly moving finish line…That is no good even if that is your "work". I spent too many years feeling that shifting finish line and it is soooo tiring. Instead, ask yourself, what is the purpose in what I am doing? What am I passionate about here? What will bring me the greatest joy in my business? So for me, it was simple, I wanted to inspire people to live life well in the motion of the seasons that will come and go. I wanted people to find joy in the every day (as I did for myself), and I wanted to know I was doing good. Then as I dug in deeper that is where I realized sponsored content didn't achieve this for me. The control wasn't enough over my brand and thus, I started focusing on building products with makers, and building my own brand that then can be the root of our content. So if I am talking about other people and making money it is also doing good at the same time. This brought purpose to me and a clear indicator of success for me. I also closed my eyes and really allowed myself to dream about what I wanted most and what I saw was a store front. So to me, that is my ultimate goal. That is my finish line. It isn't a shifting one or one that is quantified in my social numbers. How about that? But this gave me a place to then make plans that felt achievable and do able that an endless list of projects that didn't necessarily get me my dream didn't do.
Now, if you love doing influencer work that is a different convo, but no matter what, find your deep purpose with it. What does success mean to you? Define that and then enjoy the fun of creating content for brands you love and align with your end goal.
This task can take some time so don't just feel this happens in one day. This took me about 6 months to really figure out and be able to listen to myself well enough to hear what was there. I also had a business counselor who listened as well and bounced back some of this to me. Our friend also recommended us to use a cloud-based pos system like the ones from Revel Systems that can help us do even more with our business.
Now that you understand your end goal in your business and what you hope to achieve everything else can align around that and you can start making clear goals and steps to accomplish that year after year. Yes….I said year after year and not month after month. It is so important to think of your business like this. Seeking the aid of professionals like business plan consultants would also do wonders for your business.
I love to even think of my business in seasons before months as well. There is a season for each thing that happens within our business and how it grows and even slows at times. If you have any business plans or strategies, it's best to write down all the available details so you can review them before taking action. For instance, if you're planning to update your product's packaging, you may list down the materials you're considering such as ldpe sheets or paperboard, as well the packaging designs.
However, do you need to complete a Xamarin or .NET development project fast but lack the time or in-house expertise to deliver it? Have impending deadlines piled up? Does your current app demand some TLC? Then you need .net developers & Consulting XAM to get you back in control.
So here is what we are going to do. Attached is my planner that I use for the year, month, week, and day to day. I have very specific things that help me stay focused and on task but never feel anything isn't too doable. This whole thing is set up for you to feel accomplished and in our house we do our very best to keep to a 70/30 model of our days. What does this mean?
THE 70/30 MODEL:
This is key for every human in the world. Live in a world where you only plan 60-70% of your day with work or things that have to be done. This can be anything from doctor's apts to deadlines to social plans. Make sure you don't overfill your day because it leaves no room for the unexpected and it will always make you feel like you are sprinting and many times as if not enough got done. So start there when looking at this plan for success in a year. Just learning this can change your success metrics alone. Yes things will happen maybe a little slower, but you will find the room for that evening in the bath you always hope you can fit in or a yoga class you have been wanting to start taking. Or even you might get to bed at a decent hour. Your 30% of unplanned time is sacred and more important then what happens in the 70% time. Protect it and if that is all you take from this post for the year you are successful!!! It is a huge thing to learn especially in our fast moving American life. 
Okay so now that you have all these things in place, you ready to download the planner! I am giving this up to you because I want all of you to feel more solid in your work and your life. I want to make it easier for you to live well and man this whole system has brought so much calm and deeper purpose to my work….maybe you have noticed…maybe you haven't, but either way it is basically the thing that makes the dream happen. So it is me giving you one of our biggest secret weapons you could say.
So here is how it works…
FOR THE YEAR:
This page is a big one this is where you set the intention for the year ahead. This means you write your finish line for your year for your business that ultimately gets you closer to your ultimate goal with owning your business. Once you define what you hope will change from the moment you are in right now to the end of the year, you will then go through and define four main ways that will happen. Approaching the whole year in the seasons because it perfectly divides the year for accomplishments and growth. When you get to this point you will place those four big goals into one a season that make sense. So if you are launching a new blog or a store or an e-course then you make sure they are in the proper order. Once you get this written, tape this up in your office and that will be your year long game plan.
FOR THE SEASON / MONTHS:
Now we are going to plan a season. So you will identify the goal for the season at the top as well as write in the proper season, then you will go month by month first. What is each goal you can do to accomplish this thing you need to by the end of the season. Once you have done that I then go through and break it out amongst each week of the month. I like to do the week planning a month before that season starts, but you can do it all at once if you would like to as well.
You want to make these tasks simple for the week and month. Some will be bigger then others, but don't feel easy if they feel almost too easy! Any of it is doable, but it takes a month to month end goal to get there. You can make some of these weekly tasks….EASY! Yeah I said it…remember this is about making something happen so easy is okay it doesn't mean anything. For Instance, if you wanted to accomplish setting up your email newsletter by the end of the month…then each week set a task that gets that done. I am assuming too that like me you are also doing other things in life like maybe working a 9-5 job in an office or even running your main business or being a parent. So it feels super good when a task is accomplishable amongst life to make your dreams come that much closer to true.
WEEK BY WEEK and DAY BY DAY:
This is where you will go through and print off basically your week's schedule which is done day by day. There is a space for you to write that week's main goal and then things you shouldn't forget about. But also notice I suggest only 2-3 things a day to get done. This is where your 70/30 comes into play. Place your apts. and calls and things like that in that space or that you have a blog post that needs to be written or an email to finish. Some days I just write "Emails" and leave the rest blank because that's real and achievable. I then have space for other tasks for the week. These are less pressing things and so when the tasks for that day are accomplished and if you have a chance you then grab from that list. But remember to make sure you make the time in your prioritized Tasks for each day to make your goal happen. It can be hard, but it needs to be number one even amongst a busy schedule. You will be amazed how you find time to simply do something like "Research Youtube Channel" creation for an hour. I also left room for some notes, but I usually use this space to write something quick, but I find it best to actually make notes in Evernote or a consistent space I can refer back to and not loose papers.
**** SIDE NOTE: I am a big fan of doing things within reason, but if for some reason you have a quicker deadline you can distill this model to fit into a season instead. It would be very simple to do so*****

That's really it. It isn't super crazy and it isn't necessarily about building a massive business in under 6 months because I think that's personally for people that are not me. I like things to be done reasonably and with space left to experience life. I would much rather go at a steady pace then a break neck and need to recover for a month afterward. This schedule and year long plan is specifically for those of us who like a steady pace.
I know many of you will ask if this is how I plan my content and I will say…no I have another post I want to write about that, because I have changed that over the years significantly and though I write on my planner the things I want to get done in my content calendar that week, this isn't how I plan it, but I think you could if you wanted. But this isn't specifically how I do it. I will do another post next month for you about that.
So you can download the planner and everything for free right here and if you have questions, leave them below for me and I will be happy to answer and help you with anything.