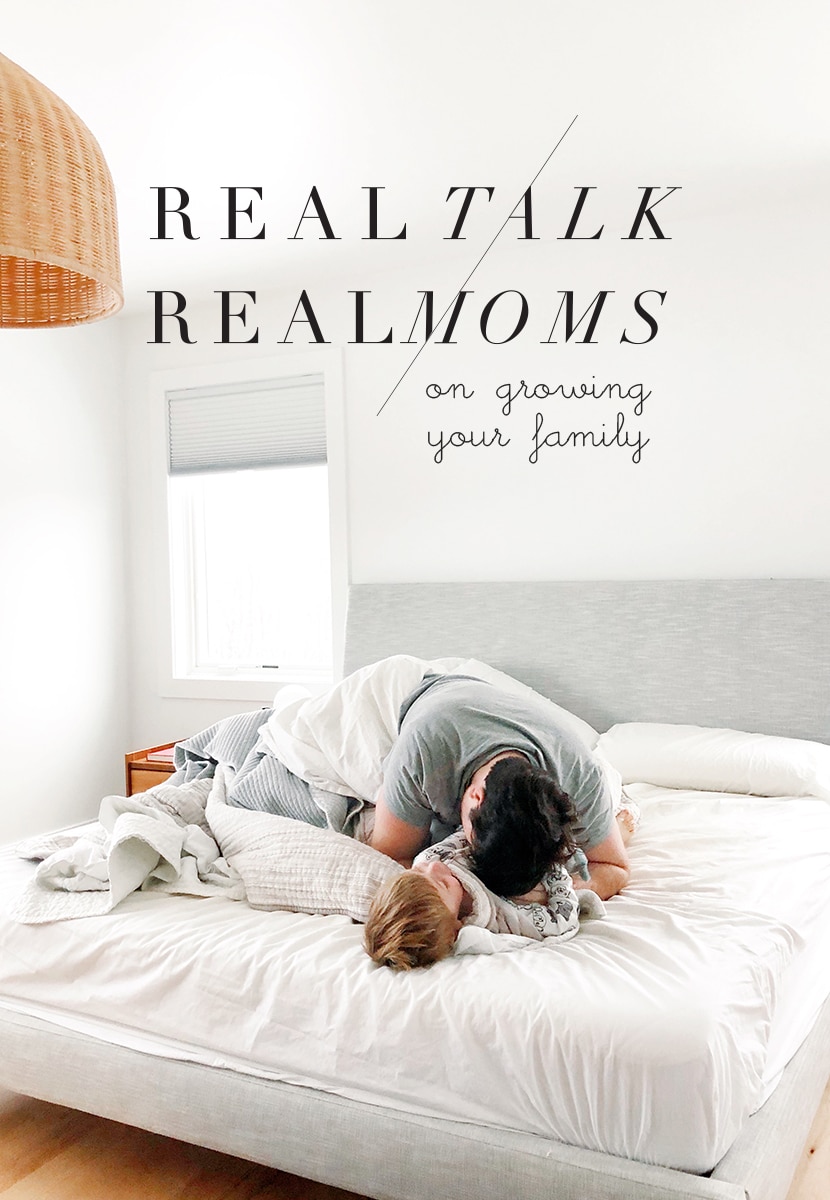 I am not sure if any of you remember this series a few of us other moms who have blogs started years back, but we are jumping back in to it in this new year and so am I! I am pretty excited to contribute to this monthly series again because I respect and enjoy reading other mom's thoughts on these topics as well as hearing from all of you.
That said, today's topic was one I almost skipped out on because it is the topic in motherhood that feels the most tender lately and I wasn't sure I could really talk about it or if I was at a place to talk about it just yet. But after some wrestling with it I decided if I was slightly uncomfortable then it probably was something others of you needed to read so I wanted to write it even if it wasn't the easiest.
The topic of growing a family is such a sensitive one isn't it? I mean I think it is. I am more conscious then ever these days of even asking friends unless really close about their choices because I think everyone makes such different decisions for all very unexpected or very personal reasons. We grow sometimes without plan or with plan. Sometimes it is easy and sometimes it is really hard and involves a lot of pain. No matter what it is a personal choice. Very personal. I understand all of it because I myself feel that same weight when I hear the inevitable questions…
"When will another one come along?" "Do you plan to have more?" "How many kids do you want?"
We all know these questions well whether we have children or not. I have learned to swallow those questions easier and easier as I have eased further into motherhood and understood myself as a woman. I know they come from a place of wanting to understand us and our dreams. From a kind place even if for me, they bear a lot of emotional baggage.
The truth is, Yes, we want more kids. The rest of that answer is where the complications and baggage enters the pictures.
I have always known I would have more than one child. I have always wanted to be a mom. I knew I was intended for it, but I also didn't know the work it would be too. When Hayes came along quicker then we anticipated, I learned quickly just how challenging but beautiful it all is. I fell in love with this role over the last few years and I have found my footing and a balance with it, but I won't lie it both excites me and scares me to think about more. So we waited at least 2 years and then once we got moved north, settled into our home, we thought maybe it was time to start to let nature takes it course and it has…just not in the way we anticipated.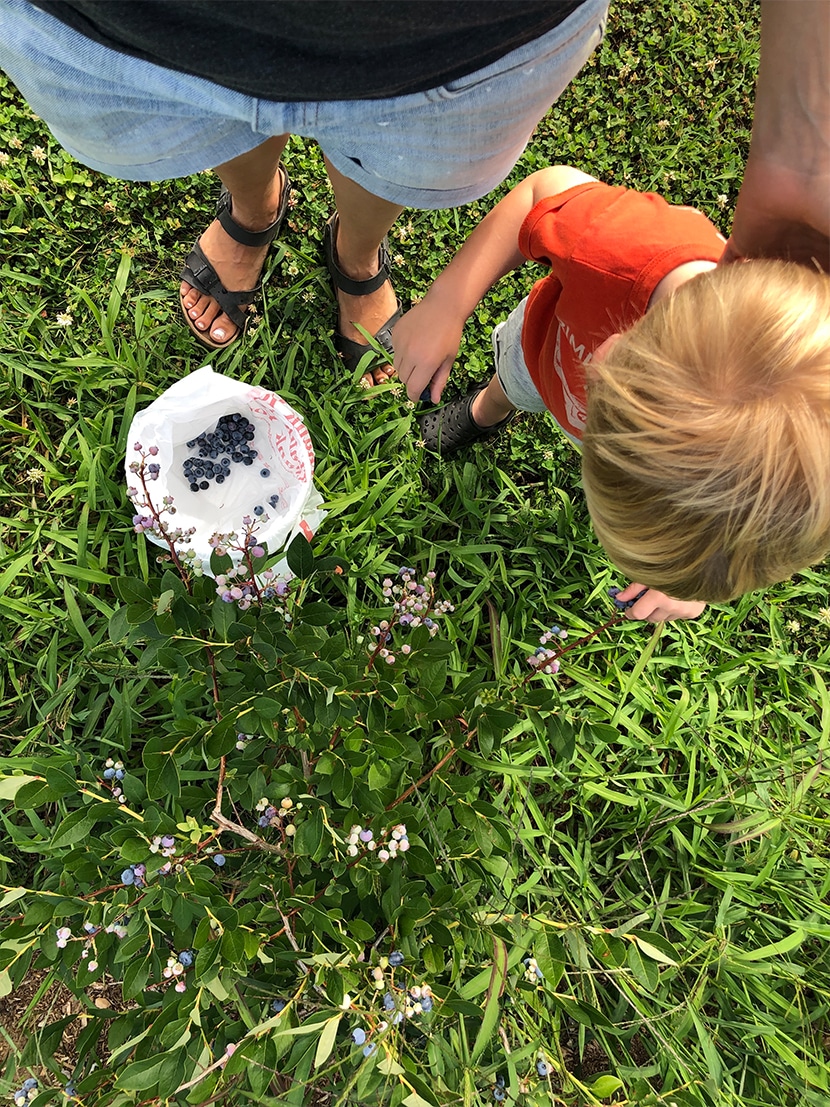 Last summer, we were prepared to think this would be fast since with Hayes it happened nearly immediately, but this time around things didn't go that way. I woke up in June thinking I was pregnant. I felt miserable, exhausted, no appetite…all the things that I felt with Hayes, but I also had swollen lymph nodes that were painful and agitated. I also had a fever. I went to the doctor and we learned I had developed an EBV virus called CMV (similar to Mono but it lingers in a different way) and we also found out it would cause birth defects to a child even if the baby was born healthy. It took me a minute to really take it all in and I was glad to know what was happening, but also in complete shock and felt like I was watching dominos fall around me. As I learned the depths of what was happening in my body and that it could take over 6-12 months for the virus to no longer be active in my body or transmit to a baby I began to watch our hopes of a baby that year wash away with the tears in my eyes. Within a few days I went from hoping for a baby to hoping for a negative pregnancy test when I took it a few days later. I had to be sure I wasn't pregnant since we had been trying so a week after finding out I waited for the signs (aka my period) or a test to confirm. I remember buying them weeks prior thinking I would use them to find a positive sign and now hoping to find a negative one.
I remember taking it before getting on a flight as we headed to Texas for the fourth of July. Sure enough it was negative and I whispered the results to Mike in the car on the way to the airport and Hayes babbled in the backseat that morning.  When we landed in Texas that afternoon, I received a few texts from friends upon landing that shared they were pregnant and I felt numb for a moment, but then Mike looked at me and I had tears running down my cheeks while I held Hayes while we walked from the gate. He said the words that make any woman burst…"Are you okay?" I just remember running to the bathroom and leaving Hayes with Mike and crying in a stall in the Houston airport. I sat there in a stall and just the tears falling to me feet. All of the realities falling in those tears to the floor in that terrible smelling room. I of course was so happy for my friends and they knew NOTHING of what I was going through…how could they? I had told nearly no one other then our families what was happening. I just sat there trying to hold myself up right but feeling the mourning of what was a few weeks building. I knew that could have been me with a positive test. I knew it could have, but it wasn't meant to be and it hurt. Mike texted me "Take all the time you need." He knew. I was shook but after 10 minutes I came together. A bubbling mess, but a woman that was learning that motherhood is not a straight path whatsoever and growing a family isn't just like breathing…It is work. I was crying in the bathroom because of a broken heart and shifted expectations. A moment of grieving even though I hadn't lost a baby, I had lost the chance to think it at all possible for about the next 6-12 months of my life. I felt silly at first, but then I realized no…it is a loss of some kind…one with a different pain.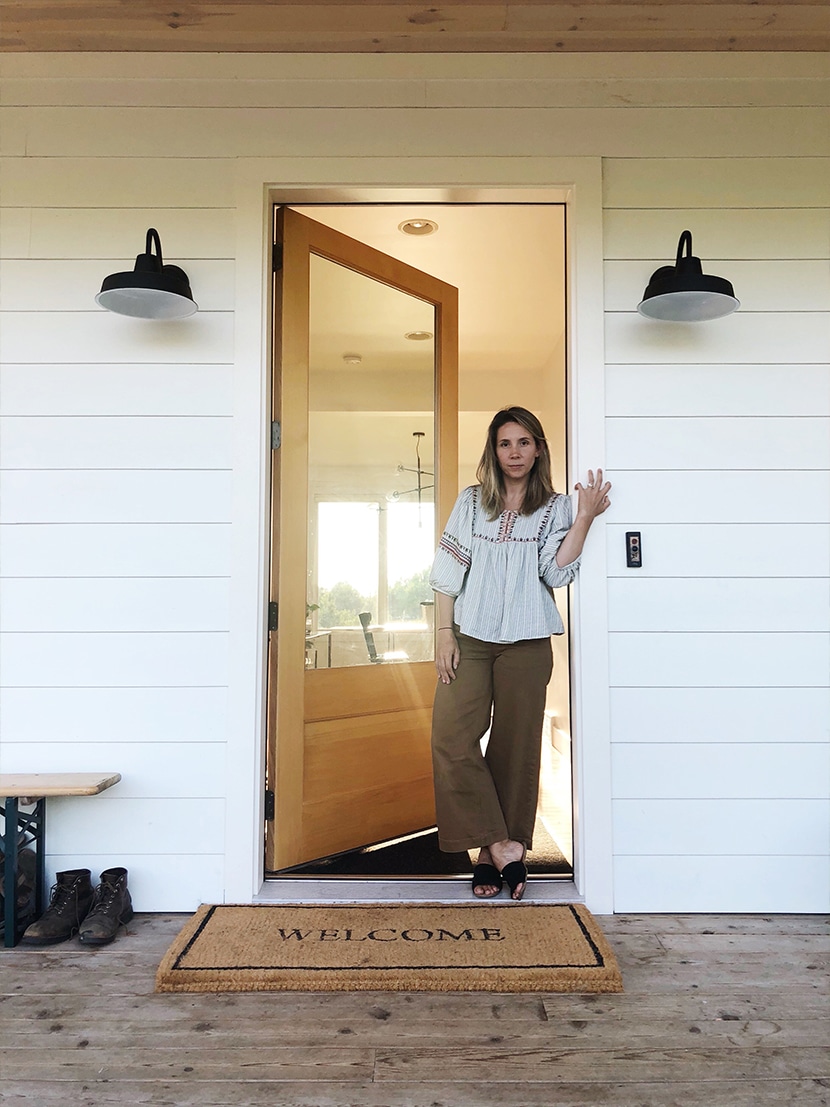 That week I felt so thankful for Mike's parents who took Hayes a lot and let me rest and heal both in my heart and in my body. I slept a lot. I sat by the pool. I also felt thankful for how Mike's mom shared her own journey of motherhood with me. It brought me such relief and those words still do. Women don't easily share these painful moments because they are very deep and painful. They reach us to the deepest core of ourselves.
Coming home I knew a new journey had to begin. I had never felt more thankful for Hayes. I appreciated his existence more then I thought possible and how he so easily entered our lives without barely a hiccup or second thought. I never felt more thankful for the gift of life. I spent my summer living in the moments of him while I slowly plugged away at my business, but I spent a lot of time resting, going to the beach, being a mom, being outside, and listening to my body.
Over the course of the last 9 months, I have learned a lot about myself. Getting sick and needing to wait to grow our family has been in some way a real gift that I could never have seen in that moment in the bathroom in Houston. I have learned what it means to heal my body, to listen to myself, and to let things out. I have learned that I got this because my body was tired, worn out, overworked, and carrying more then I should have. In this process of healing, I opened myself up in a lot of ways. I went to my OBGYN and she listened and we made a plan to test my blood every three months for the active virus (and yes I am still doing these regular tests…just did it a few weeks ago). In that time we have been waiting between tests, I went to my friend Elon Cameron in town to take a different approach to healing through Chinese Medicine and Acupuncture. She had texted me one day and said "Healing is non linear…I can help." It was the answer I was looking for and it has turned these months of waiting into the most positive and healing days where I feel I am learning what it means to be at home in myself for possibly the first time in my life.
In the last 9 months I have surfaced out of what I now realize was brewing in my body since last spring. I have learned a deeper understanding of balance with my work, my past, my history, my relationships, past trauma in my childhood, and most importantly with what my body has gone through and how to listen to it. Something I didn't realize how bad I was at. I have learned how every part of who we are contributes to our health in ways I never understood before. I have learned how to let go of doing more then is necessary and breathing in the present much deeper. I take time for myself and have stopped the cycle of overworking myself and constant doing. I leave time for early bed times, nights on the porch watching the sunset, taking a bath, and just sitting and reading a book. I stepped away from a lot of social time because i knew I needed to heal and it was something that had to happen closer to home.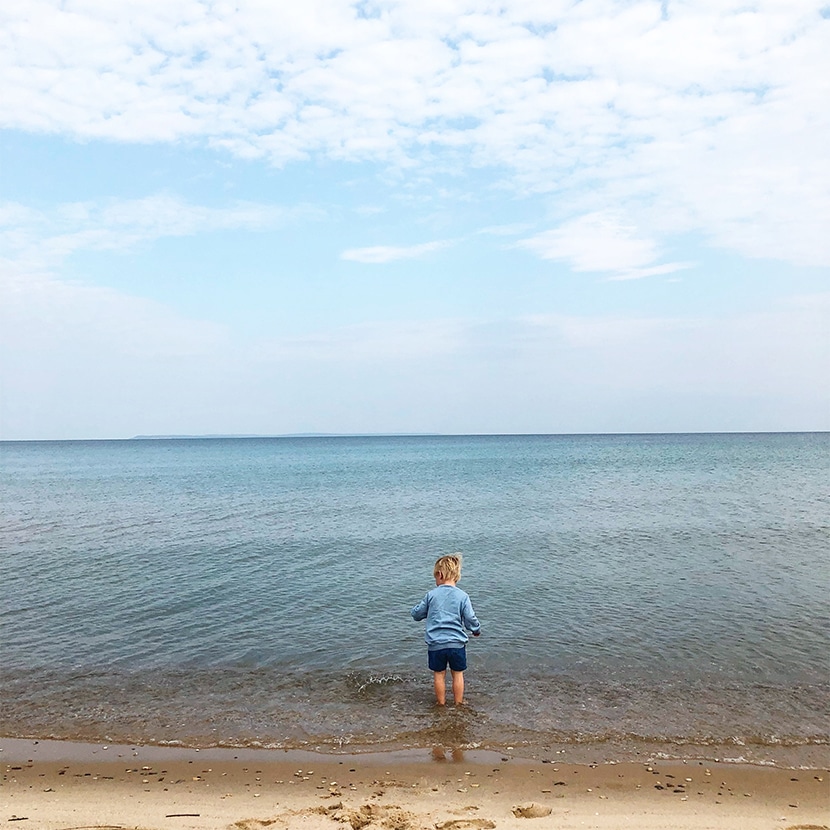 I have spent this time in waiting, realizing that things happen for a reason we may not understand and we end up in places we don't always understand, but many times it is where we are intended to be. This has been that for me. I have faith and hope that when it is time to grow our family I will be fully ready. It will be beautiful and a gift. It will be something I can be present in and trust my body better with because of the work of this time in wait.
We are still knee deep in all of this and I think that's why I didn't know how to talk about it. There wasn't an ending yet, but I realized growing a family doesn't have a period at the end and it doesn't have clear lines. No not at all. So why would this story. We have recently heard that the virus no longer is active on my DNA so it is one step closer to knowing we are ready and my body is healing, not to mention the chances to spreading it are less then when I carried Hayes now. Such wonderful and bright news in this journey, but now we wait to make sure I feel ready too. It has been overwhelming to start thinking of bringing another life in after all this work. I realize the weight it all has on us all and I am mentally preparing for the months that will follow and am also very excited. It feels so fresh right now in our minds so we will see.
I also know that when I look at Hayes and the attention he has needed this last year as we help him with speech and some challenges with development, I know that if that is the only reason we are meant to wait then what a gift to be present with him. I am only 32 and I have time. I know that and I know that being present with Hayes is its own thing to hold tightly to. That will change when another comes along and it won't ever be the same. So I feel thankful for the time I didn't know I would have with him. He is such a bright and wild light in our life. I think about all that these last 9 months have given me and if there is another 3 or 6 months or year to go…that is okay.
I know this topic is all about growing your family and tips and thoughts about it, but I think we don't always talk about the journey of it. It can appear easy. Each person's life can look perfect on the surface, but I have learned that in every woman who has wanted or hasn't wanted to be a mother there is something under the surface that is full of longing, pain, and grief on such various levels and learning to make peace with it all. We each have our own story in this journey and they aren't easy to tell or see or even really put words to and that's why I wanted to share this. It has been a tough journey of waiting, finding patience in the unknown, and also trusting my body to do what it needs. There are days I so want to begin again and I wonder if it will happen or what it will be on the other side. It is scary, but I also know how far my body has come because of the healing I have given myself room for and the things in my past and heart that I have made peace with that I hadn't before. I have to believe in my deepest parts of my heart that the purpose of this is for some thing far greater than my understanding and I think that's why I share this more then anything. I want any one of you have are either in waiting or wondering or dealing with maybe even a loss of any kind to know it is all okay. You aren't alone.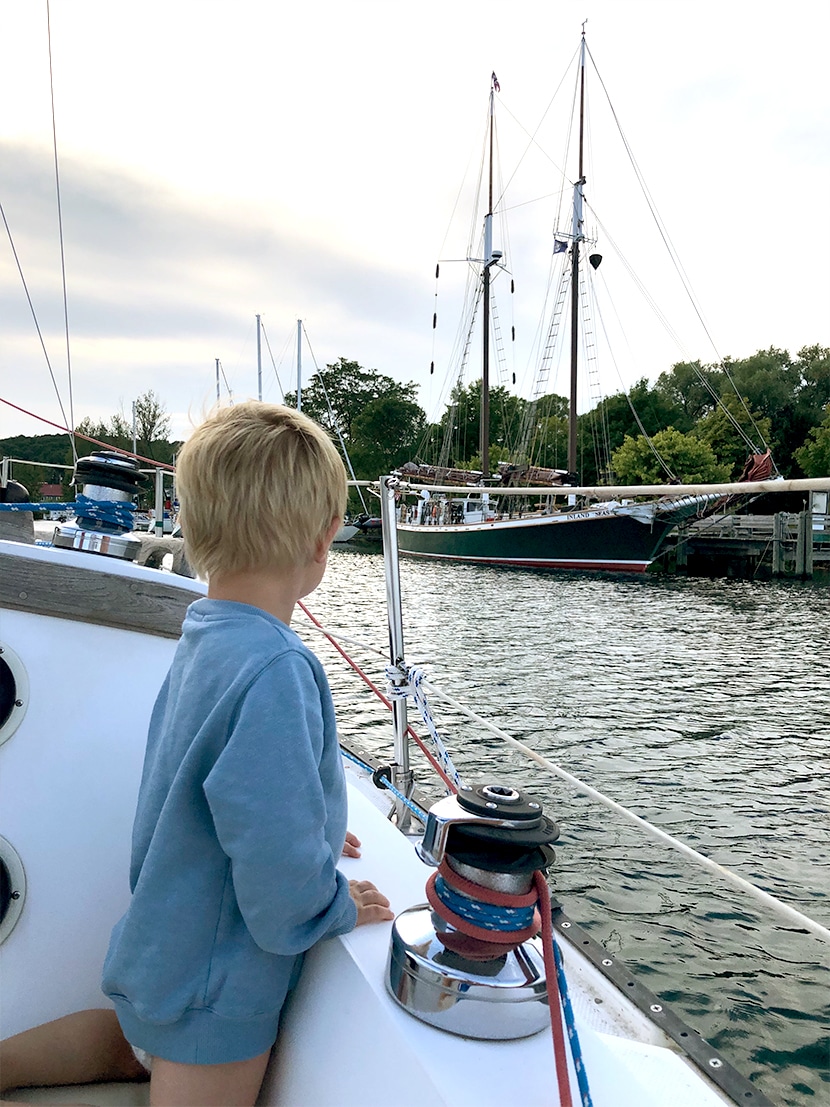 Growing a family isn't linear. I have learned that very clearly in this process. It isn't always about it happening when we want it to happen at all and sometimes it is, but most of the time it isn't, and we have to really trust that there is a reason for that. So in some very real way I am glad we have had to wait. I know that one day another little one will come into our lives at just the right moment and we will wait in complete hope for that moment, but right now I know the greatest thing I can do is to live presently with Hayes and absorb all he is while I work at becoming better at caring for myself. All great things come with time. The journey there is just sometimes windier then we anticipate.
So tell me, what decisions have you made about your family? I want to know your story. I want to know the real journey. Not just the one that leads with a pregnancy announcement with smiling faces. I want to know about the realities and most likely the tears you have had in a bathroom of some kind of yourself.
And I know you may have a ton of questions so feel free to ask. I realize this may be a heavy subject too. I mean I cried through most of writing this, but it was so cathartic to share this. It has been in me for so long and many people even close to us didn't know much of this because it felt so painful in that moment to me.
Read Other's Thoughts on growing their Families or choosing not to: