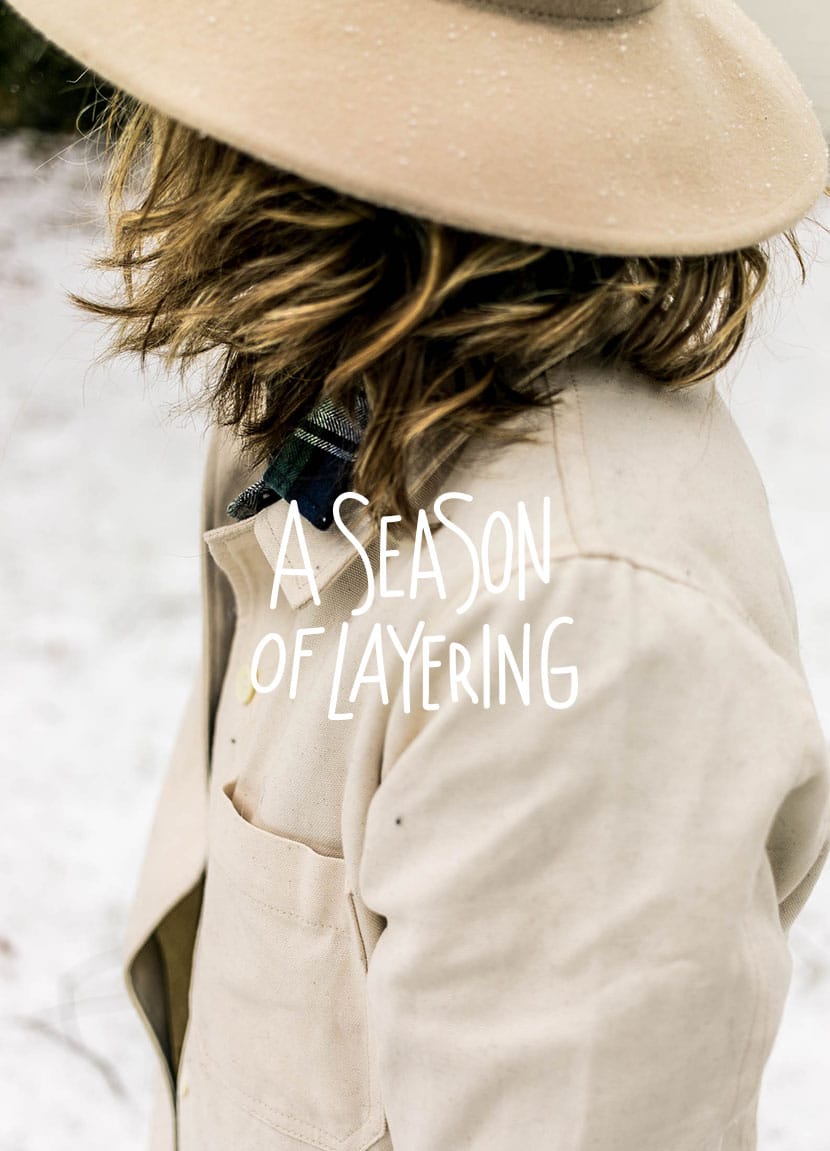 I have these fond memories that are nearly Norman Rockwell level about growing up in Northern Michigan and walking to school every day as a young child. I would walk about a mile or so from our home to school. The snow was so high I couldn't see the road as I walked on the sidewalks. I had layers of flannels, sweaters, coats, snow pants, snow boots and more on my body. The layers were my hope of staying warm on the walk to and from school every day. I learned that layers were all about the materials and the quality of material even at that young age. My mom would tell me, we only keep to wool and cotton because you will be the warmest in it. It stuck with me and she was right. Those simple, natural and quality materials are the things that still compose my wardrobe of layers I keep for a life of seasons in northern Michigan.
These days I keep long sleeve shirts and flannels on the ready in my closet and so this year when Tradlands mentioned sending a few things my way I couldn't refuse giving a few of their new layers a try in our extremely snowy landscape.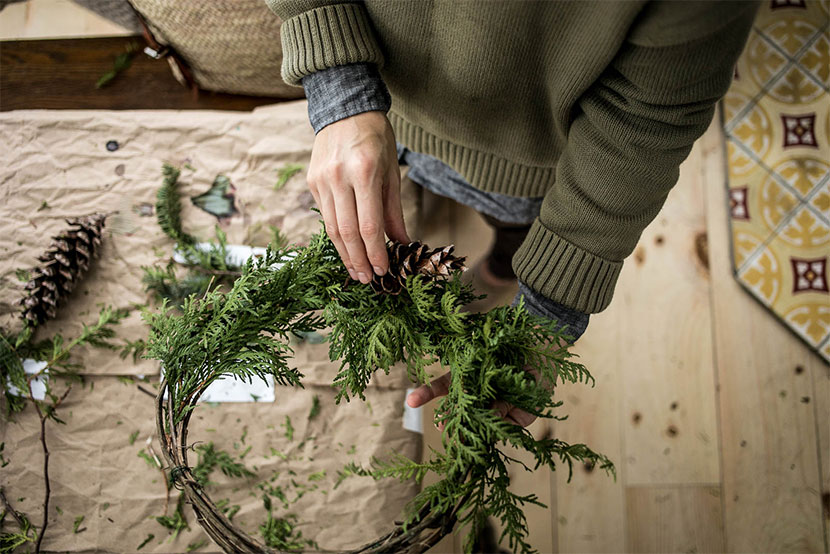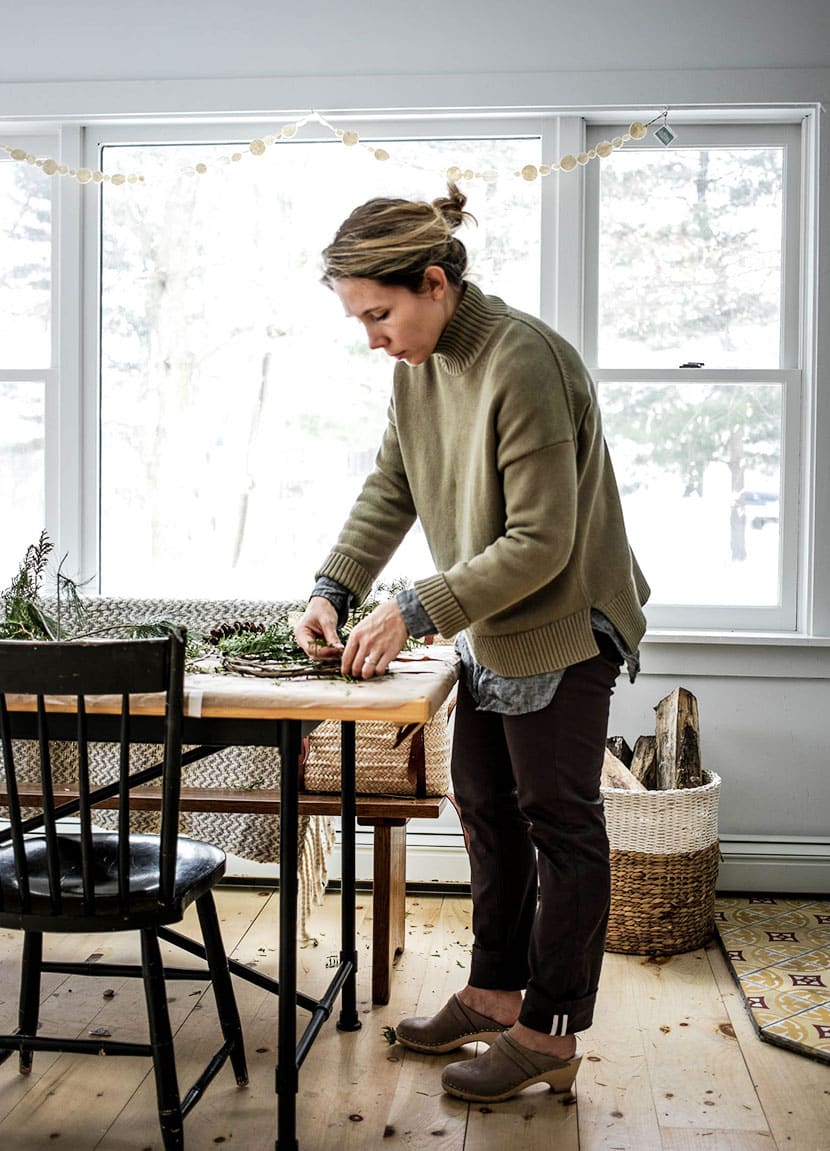 In the winter my life is fairly simple in the clothing category. I live in comfortable pants I can layer with my long underwear if I decide to leave the house. Then I usually have a few layers of t-shirt, a long sleeve button-up, and then a sweater and a jacket or one or the other. I keep to this pretty simple routine of dressing because most of my days are spent either being a mom at home or working from my desk and many times I need to be ready to face the elements.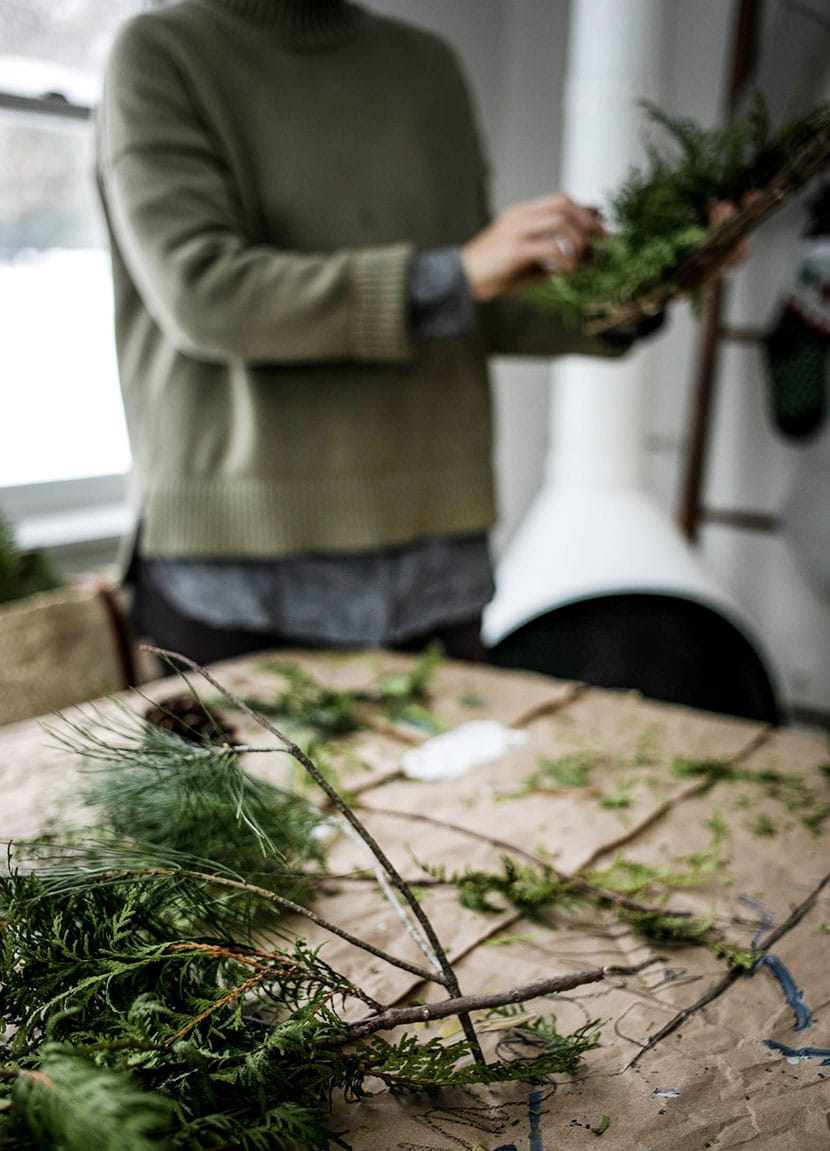 What I love most about Tradlands is the quality in their pieces and how they transition through the seasons. You can see that I have the long sleeve button-up shirt I posted about this summer layered in the above image. It literally is my favorite shirt to layer under sweaters because it is light and comfy but protects me from the itch of a wool sweater.
Recently, Tradlands released their first pant and it is this extra comfy chino that I couldn't be more excited to wear more this next year. I have yet to find a chino that fits and falls right for my body type. These ones shocked me with how they fit. I love the fit and that they don't tug in the wrong areas. Not to mention the pockets actually lay flat.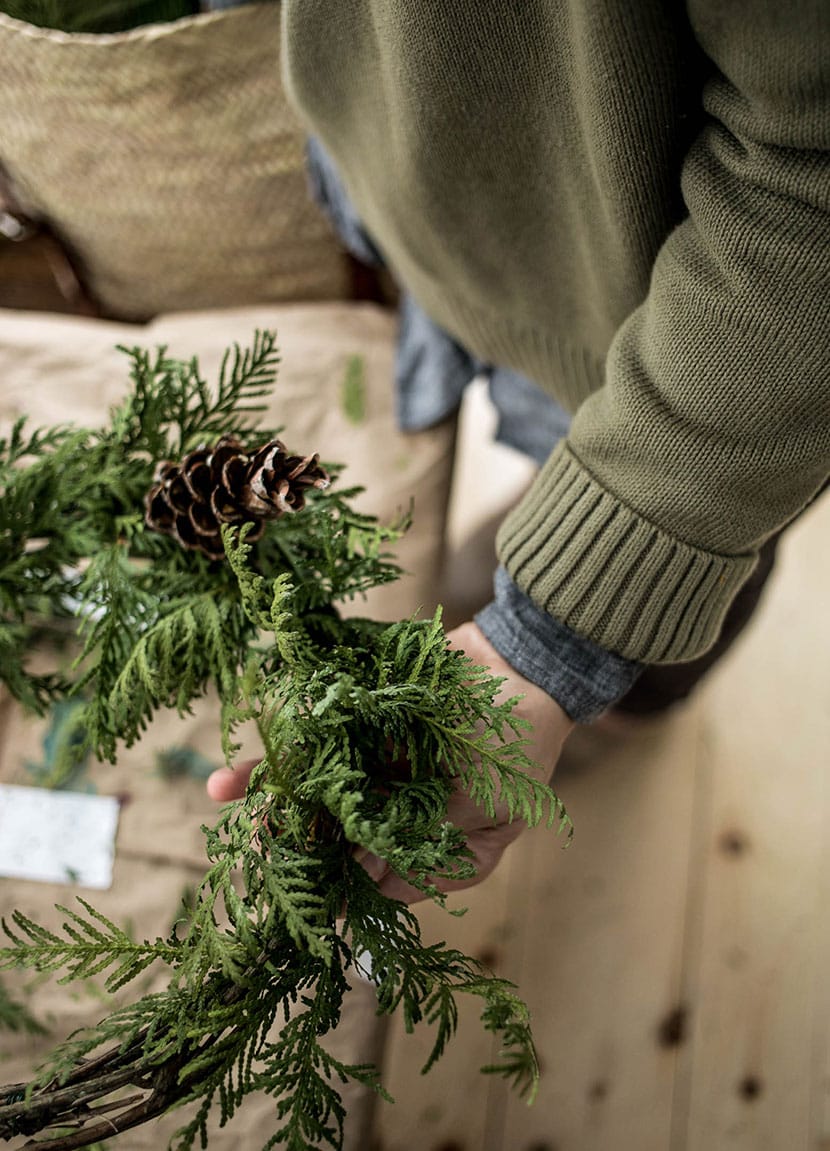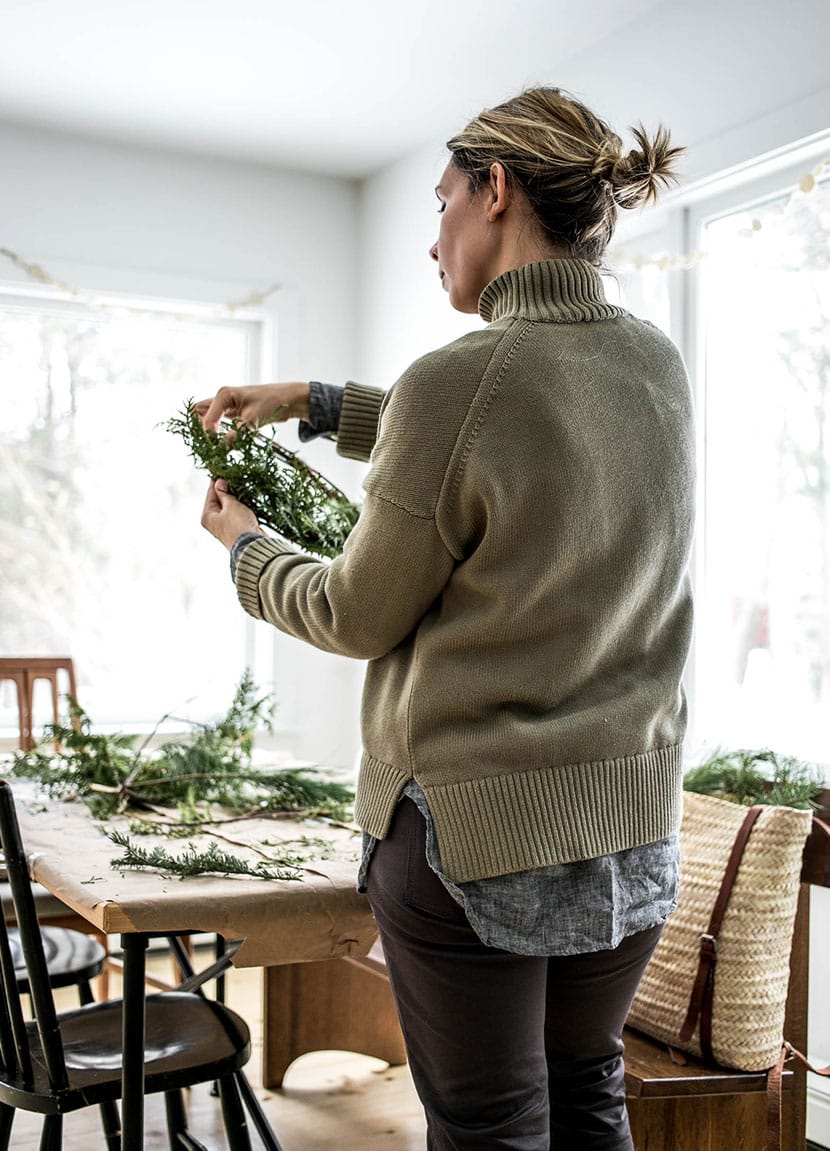 What I love about Tradlands though is their expectation of quality. They aren't just creating a product, they are thoughtfully and intentionally designing pieces that fit a woman who is living life. You hear that? I have had my ups and downs with my body since having Hayes and trying to find a workout rhythm, but whenever I am wearing pieces from Tradlands, I feel comfortable and right in my element no matter where I am with getting strong and fit. I know that that is something they strive for by the way their clothing fits. For instance, their women's button-up shirts were specifically designed not to gap in the front. Every shirt always lays perfectly so that you never feel like something is too tight or you aren't really your true size. That kind of design takes a ton of time and intention to make happen when designing products. This is why I love them so much.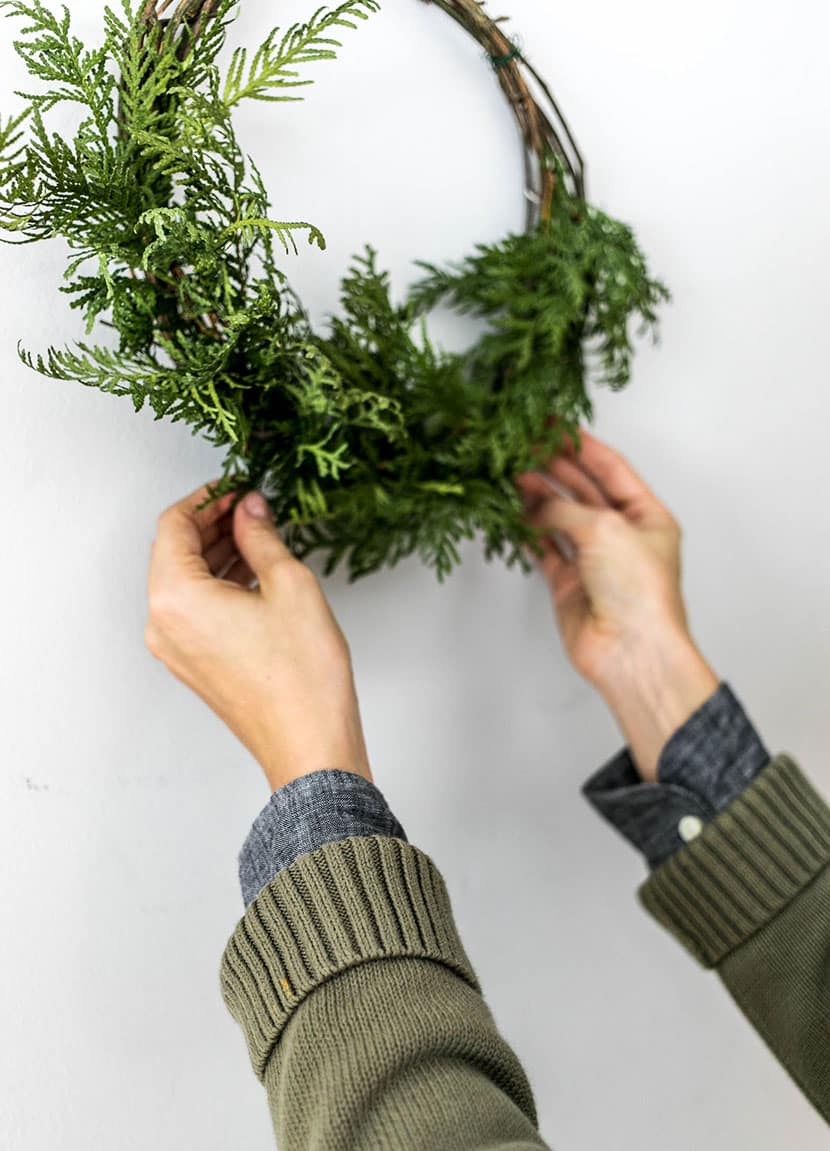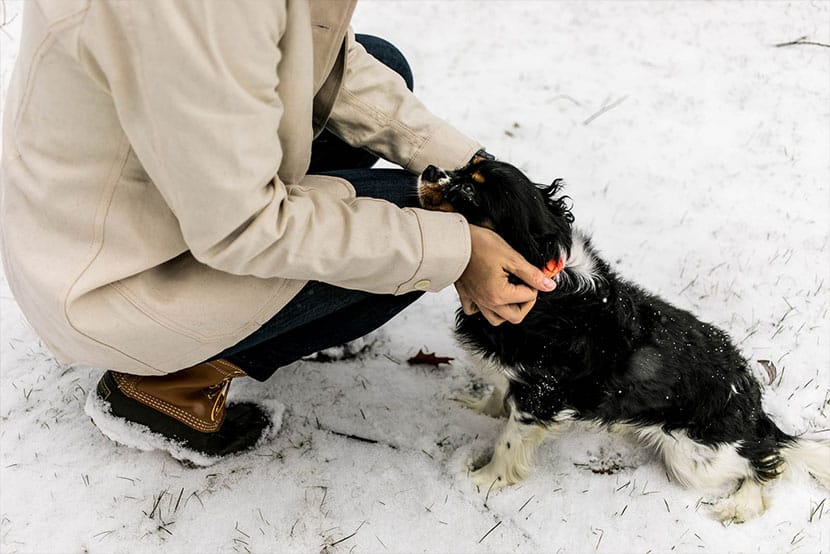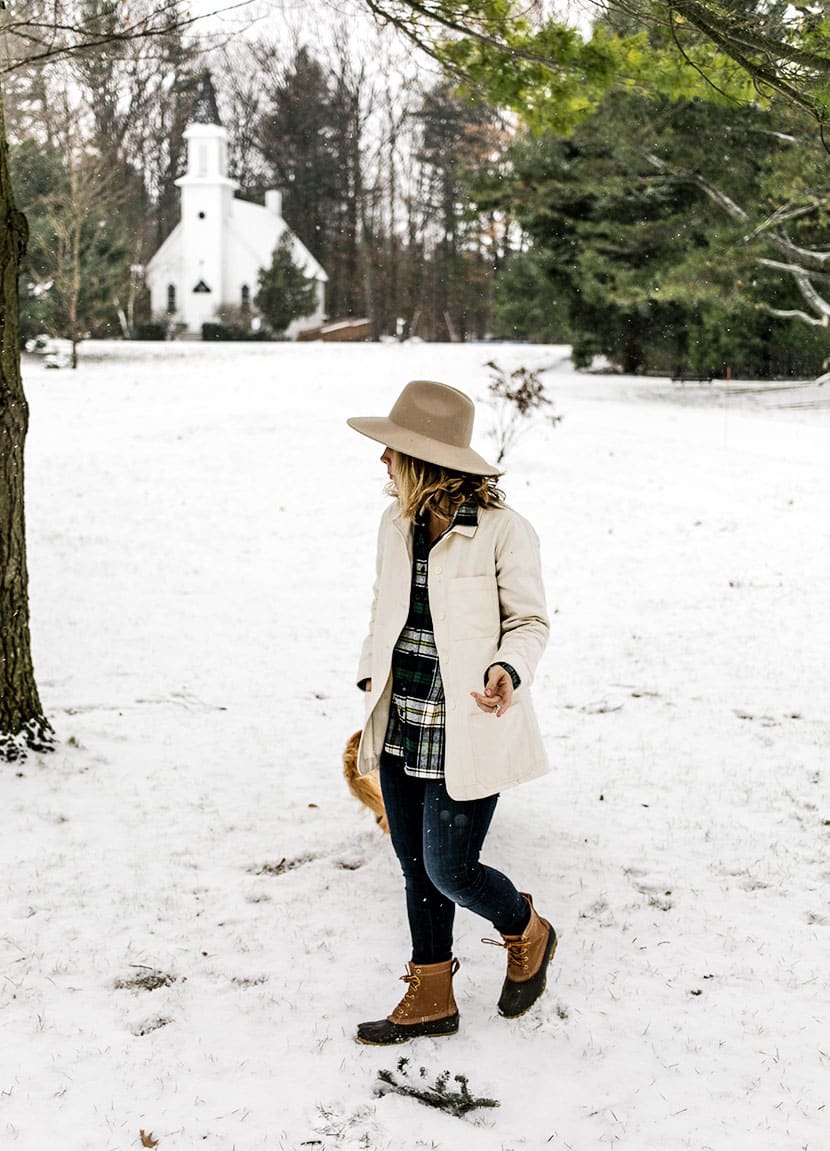 The other piece I will be wearing non-stop is their new Chore Coat, which is now my go-to lightweight coat for life. I find it is such a functional piece for my life as a creative woman entrepreneur. Already since they sent it to me, it has held rocks and driftwood or pacifiers or cell phones or headphones. The heavy canvas material makes it a near-essential every season and it is hard to find pieces like that. I live for canvas products because they wear like iron and will age extremely well the more you wear them. I have no doubt this coat will do the same.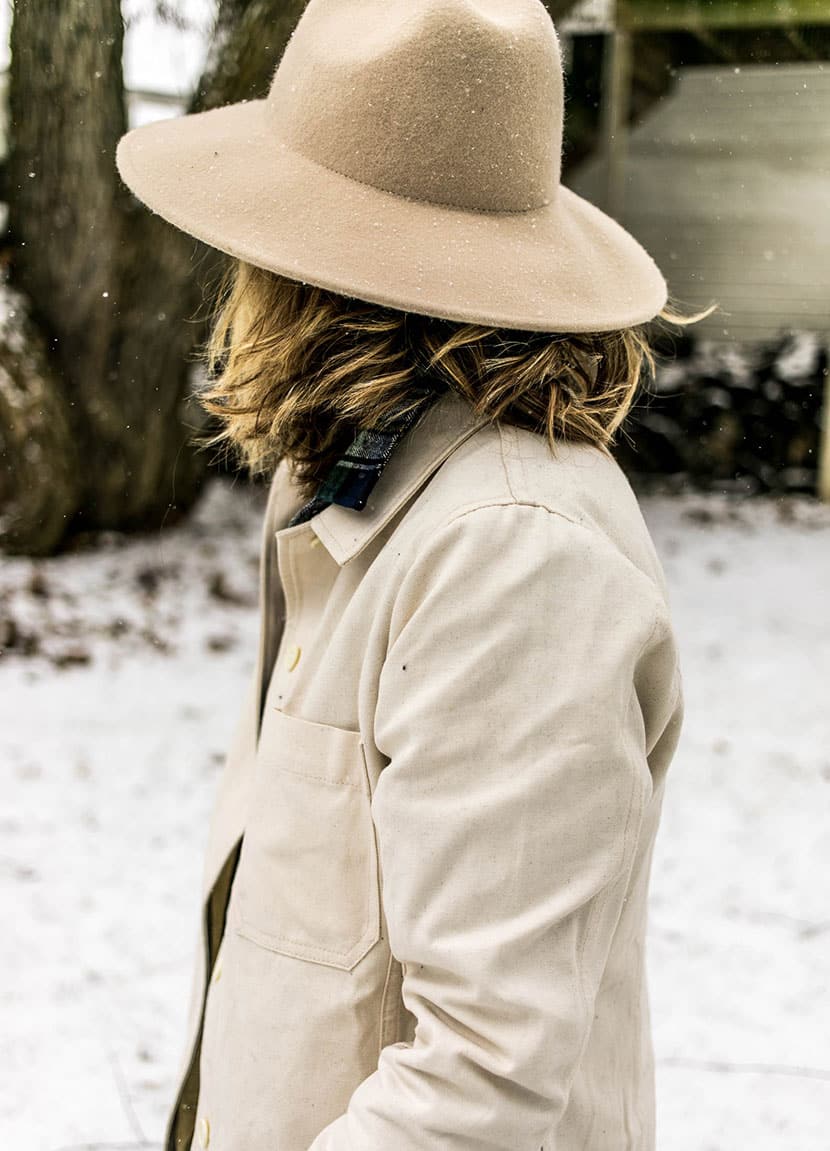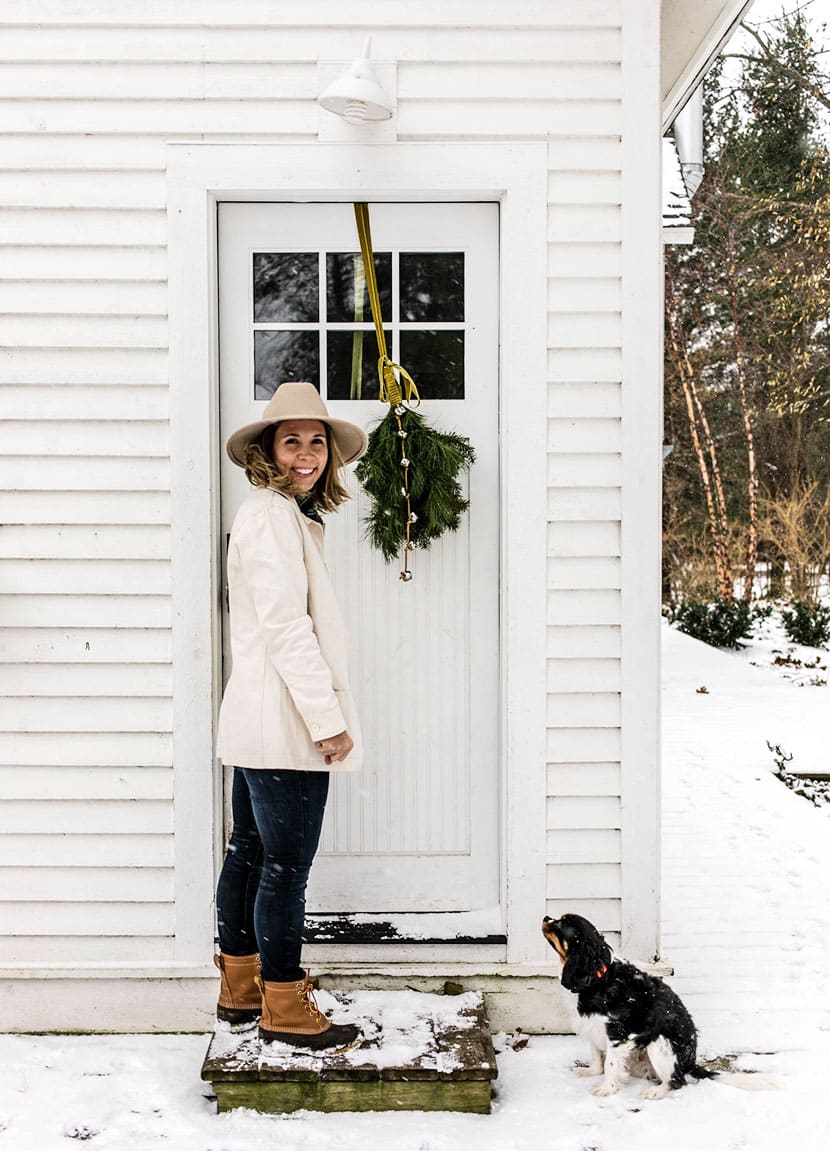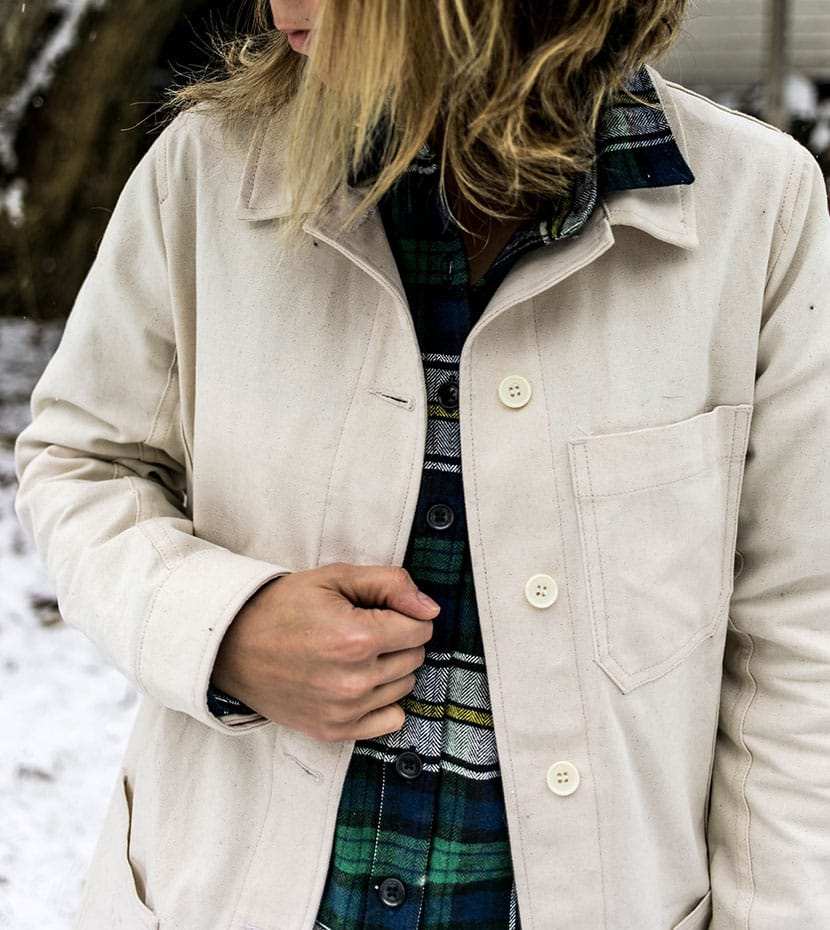 Though, the one item most essential this time of year for layering is by far the flannel. As I mentioned those layers I wore as a child and now almost always consisted of a flannel and I have always felt my flannels have been lacking till I met these Flannel Button-Ups from Tradlands. Holy smokes. I have yet to ever find a women's flannel that can stand up to the weather here. These ones do it without being too bulky or heavy for layering. It fit perfectly under my coat and paired well with my favorite jeans. The fabric is comfortable and the color is perfectly stiff. I could wear these flannels every day and just might till Spring arrives.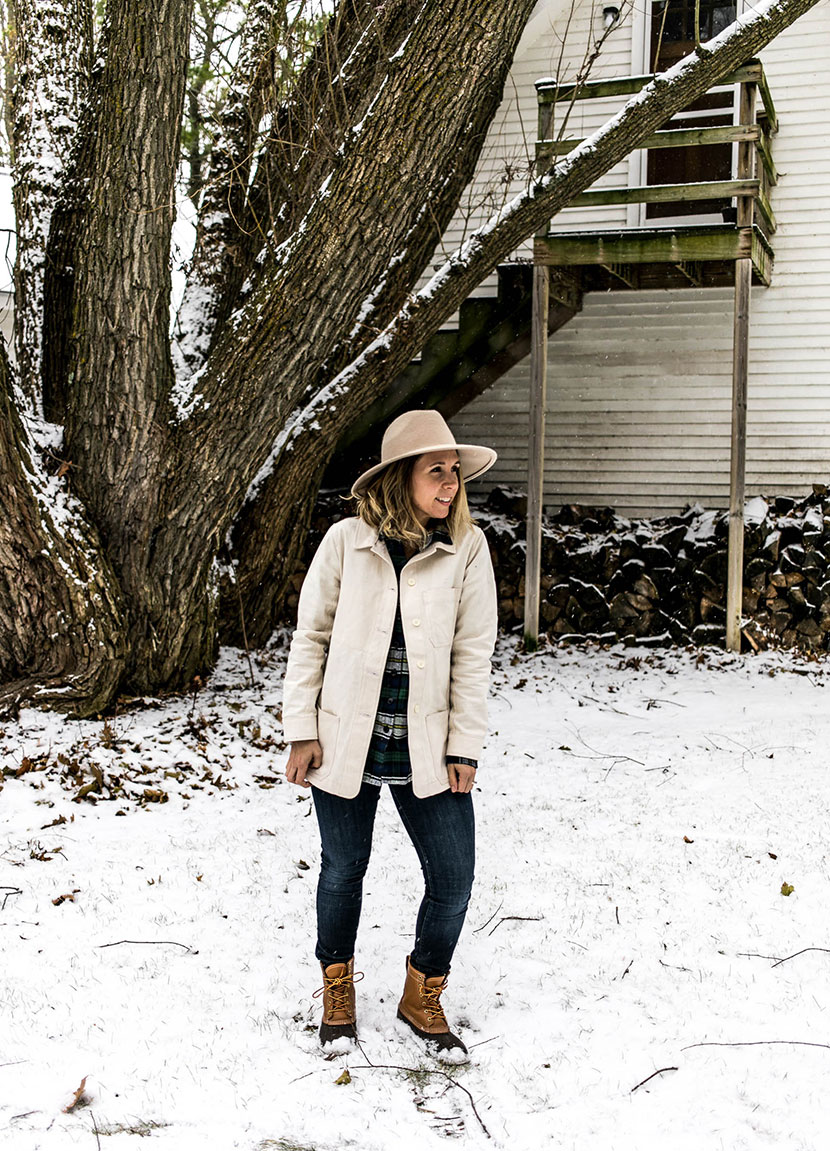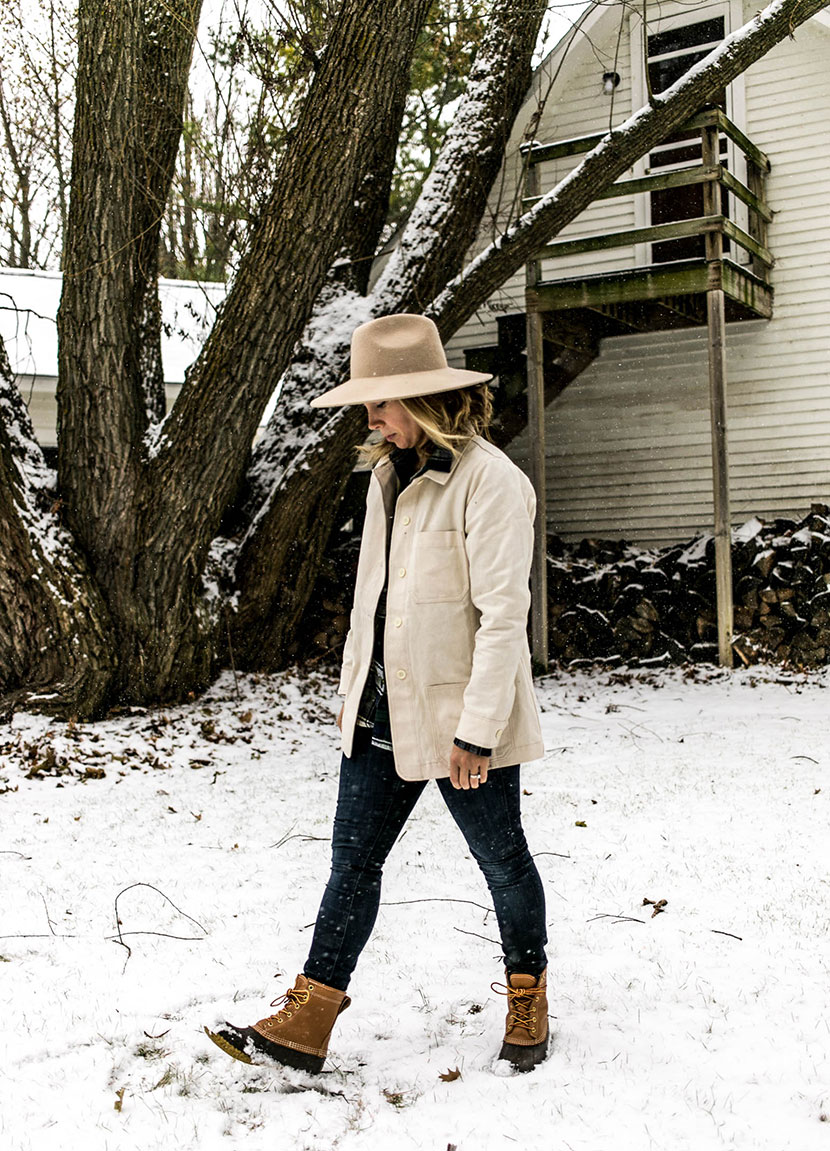 As the snow is rapidly piling up and the holidays are approaching I am so happy to have these new layers to keep me warm and comfy through this season. I am always hunting for pieces that will stick around for years and only become better with age and I can attest from other items from Tradlands, that they truly do. It is rare to say that about any possession we have these days, but Tradlands gets it!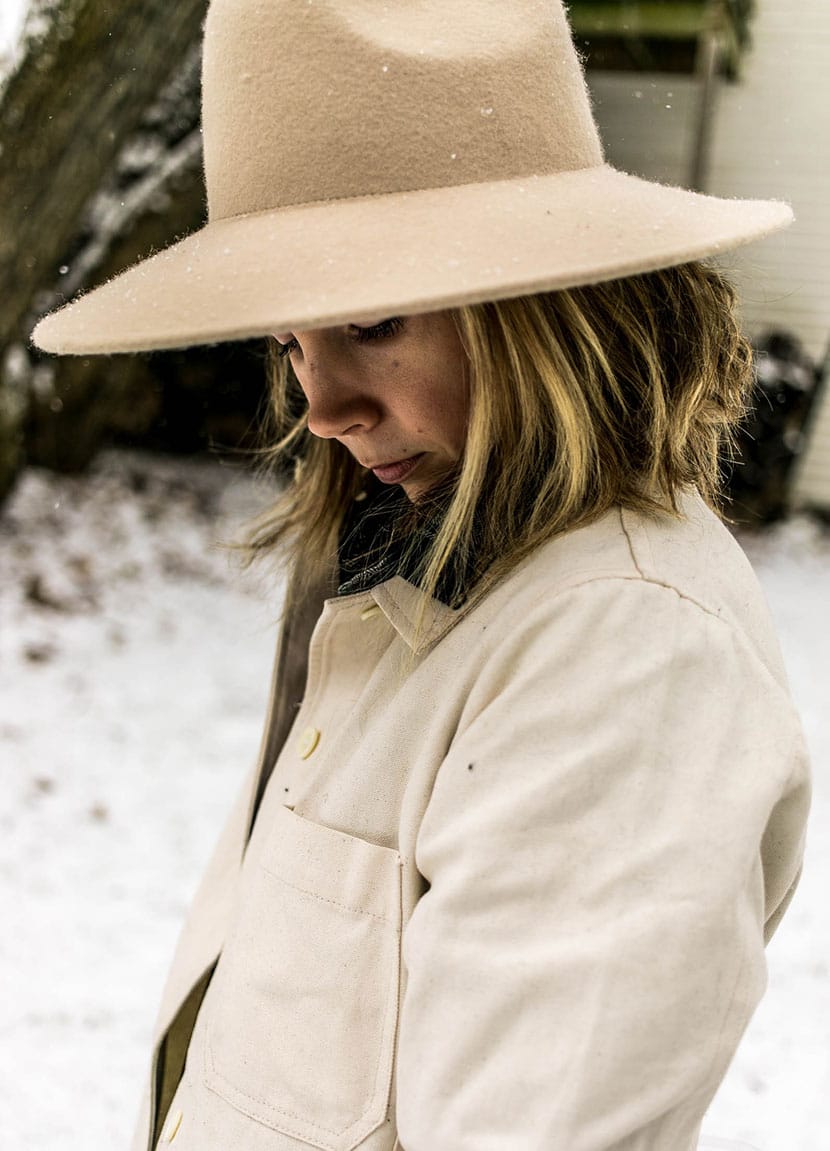 So to help get you ready to warm up this winter as the snow arrives and the cold air blows in, they are offering $30 off a purchase of $100 or more that is good till Christmas Day (12/25) when you use code: freshexchange30 at checkout.
I highly suggest getting at least a flannel for the season. They have an amazing collection of classic patterns to basic neutral tones. You are going to be blown away by how warm you are in them.
What I wore:
Wreath Making Outfit:
Green Sweater from Everlane
Linen Button-Up From Tradlands
Gray Chinos from Tradlands
Clogs from Hanna Andersson
Outdoor Wear:
Hat from Urban Outfitters (old) see Similar
Jacket from Tradlands
Flannel Button-Up from Tradlands
Jeans from AYR
Boots from L.L. Bean
This post was sponsored by Tradlands. Though compensation and product was received in exchange for this post all thoughts and opinions are my own. I truly believe in what this brand is doing and feel you would as well. Thank you for supporting the brands that support The Fresh Exchange every month.