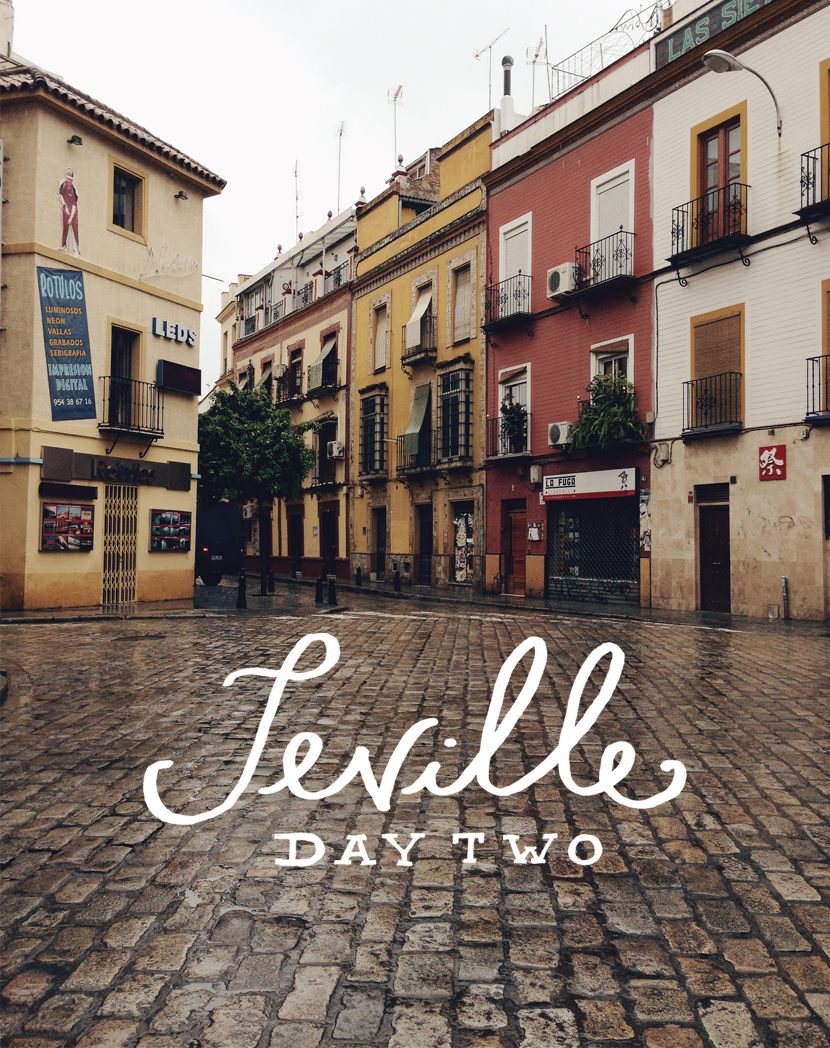 We woke in Madrid and felt excited to jump on an early mid-day train to Seville. We were told numerous times that Seville would be a city that would truly win our hearts.
We had a little early morning scramble where we realized that we had accidentally left our credit card at the restaurant the night before. A total rookie travel mistake that resulted from drinking too much wine on empty stomachs. It was too early in the day to go to the restaurant to retrieve it, so we called it a loss and canceled it with our company. Sometimes you just have to keep moving and realize that things are going to be as they are, so you have to choose to not dwell on it. Things like this can quickly ruin a day when you travel, but deciding to quickly handle it and press forward is sometimes the only way to deal with these things properly.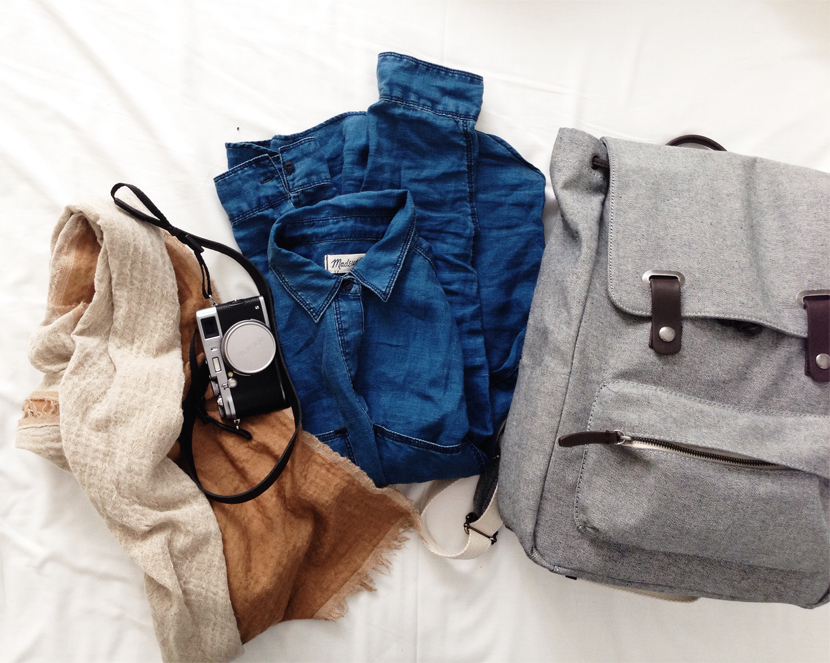 So we made the hike to the Madrid Atocha station and saw a whole new side of the city. We fell in the love with the gorgeous train station, which is connected to their botanical gardens. We plan to tour the gardens when we come back before heading home.
Just like any morning that starts a little rough it didn't change as we had quite a fumbly sleepy mess of a morning with coffee nearly being spilled and me basically getting in the way of too many people and almost knocking a sweet old lady over with my bag…gosh it was rough. None the less, we made it to the train and sat in the wrong seats.  Thankfully we met some really wonderful and sweet people in the whole commotion. We ended up chatting with an American family visiting their daughter in Seville. It was awesome to chat about life, tv shows, and travel stories. I always love seeing who you discover along the way on trips. It can be eye-opening.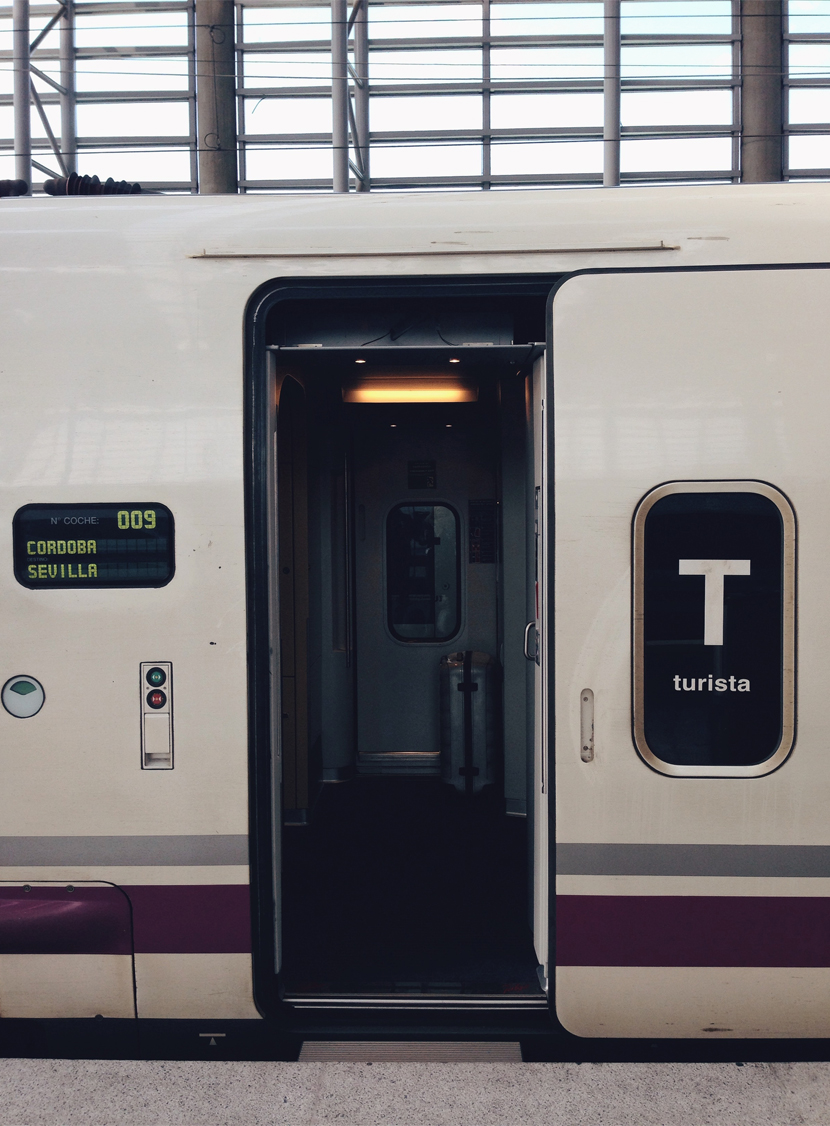 Though I truly enjoyed the train ride and company, I learned for the first time to never sit on a high-speed train the opposite direction it was going. It resulted in some serious nausea and an uneasy tummy for the rest of the day. I always have to learn the hard way haha.
When we arrived in Seville, we got off the train and realized my idea of walking a pretty easy mile and a half to our apartment was not going to happen in the torrential rains, so we nabbed a cab and decided it would be the best way to insure we didn't catch a cold.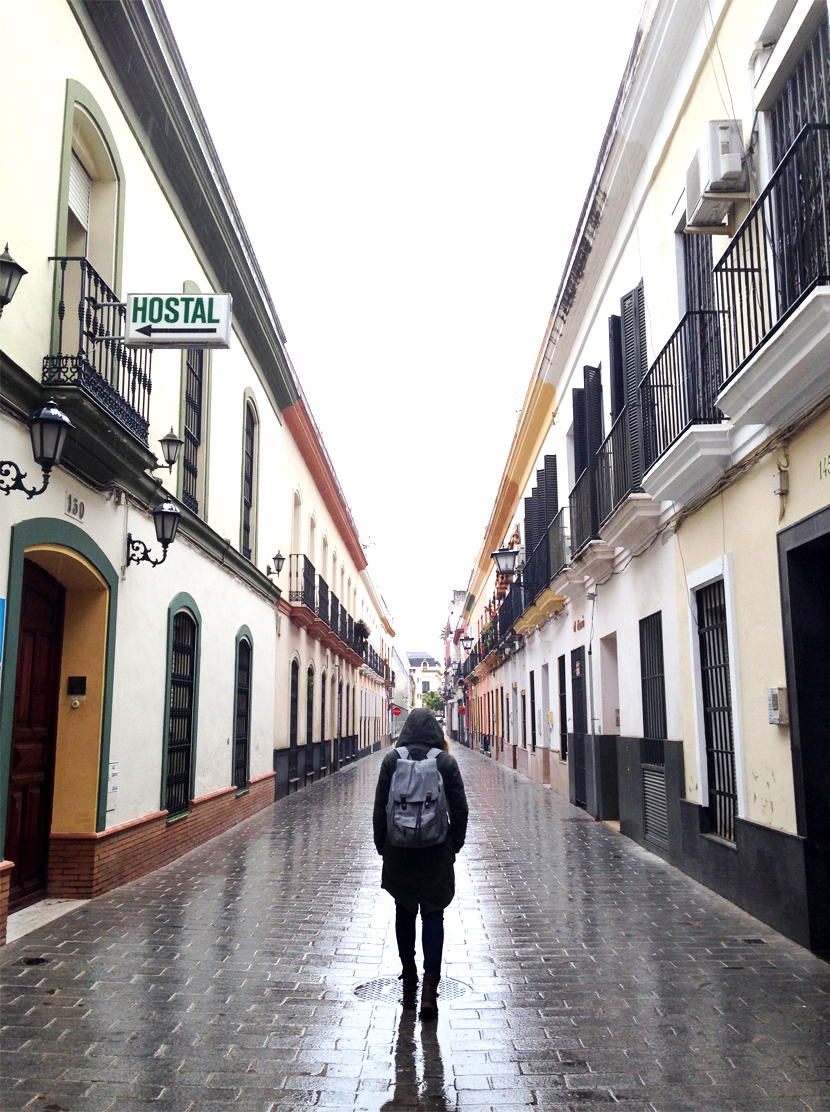 We had a time finding the apartment and getting settled. Once we did, we warmed up, dried our coats, and settled in for a little bit. From our windows we overlooked the Alameda Square in Seville and it was so fun to watch the city move and change even on such a crummy day. Even in the rain the city was beautiful. The abundance of foliage and open spaces was so refreshing in contrast to Madrid.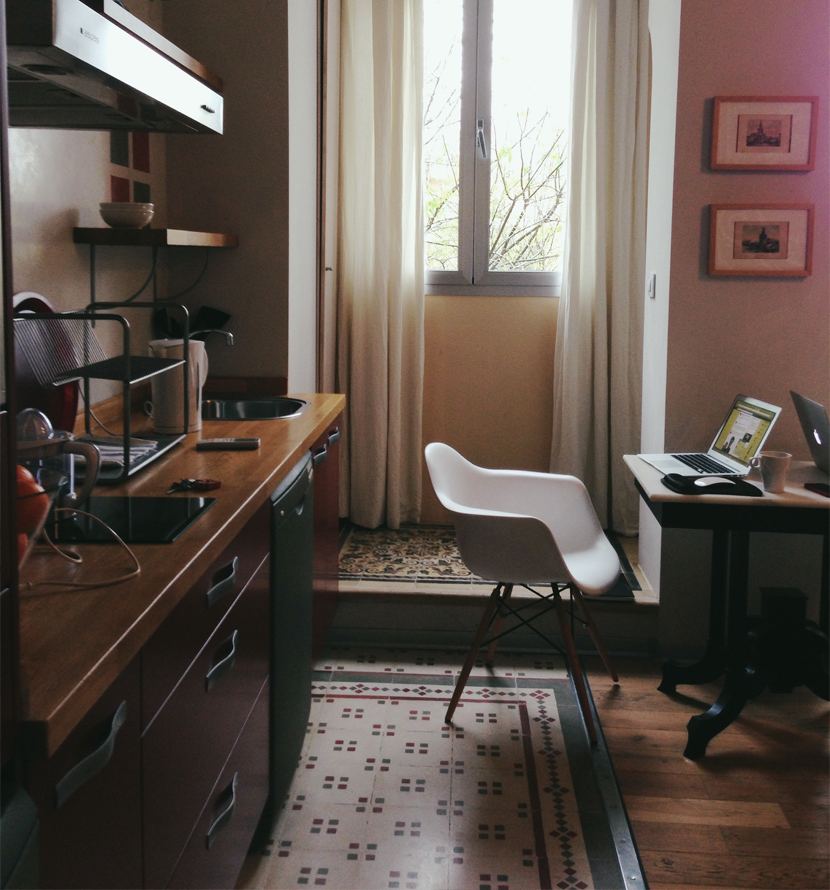 Eventually after becoming refreshed from our travel, we headed out for a late lunch to Nikkei and found some greens.  We finally re-energized our bodies. The japanese/spanish fusion food was pretty top-notch.  I highly suggest checking this place out when in Seville. We enjoyed the setting and the waitress was really warm and inviting, which we have come to love about Spain as people are really so wonderful and sweet. Even if they don't understand they are sweet enough to pretend and give you what they think is a proper answer even if it is in Spanish.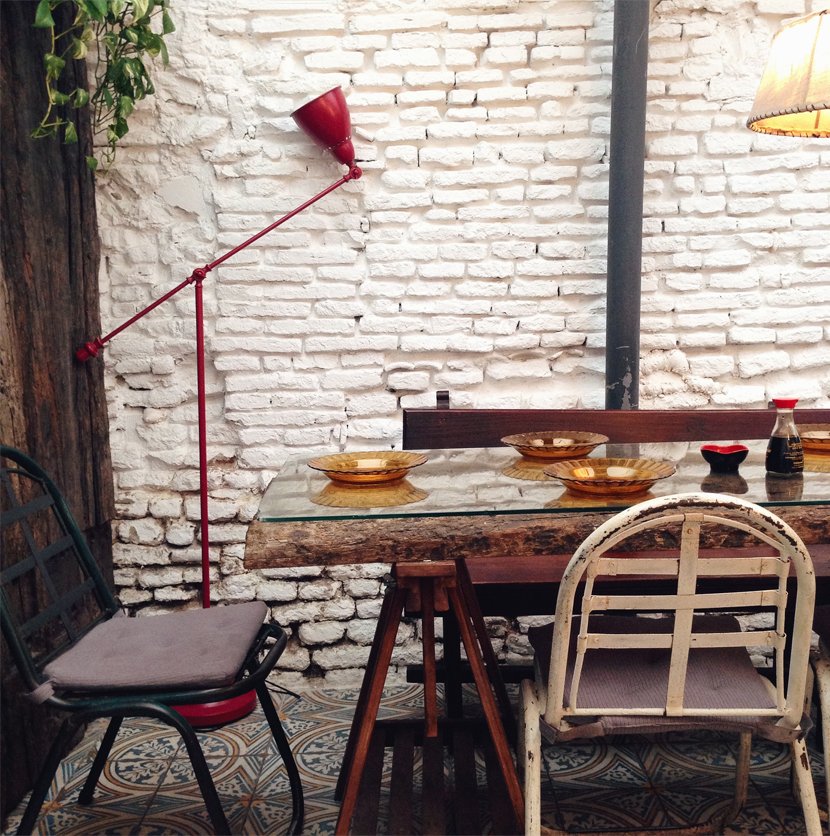 After our late lunch we came back, took a nap, and then spent time working before meeting our friend Haley for a tapas tour on a Friday night.
The rest of the evening once meeting up with Hayley at Bar Santa Cruz was filled with traditional and non-traditional tapas. We chatted about the culture of Spain, the history, the language, and so on. It was truly a perfect way to end a day that I think many would have given up on with the loss of a credit card, motion-sickness, gushing rain, and getting lost. This is why I love travel because each time, even when it gets a little rough, I have learned to take each moment in stride.  I have learned in these moments to accept them, to be patient, and to realize that nothing can be perfect.  We must find the beauty and pleasure even amongst those moments that feel really rough big or small.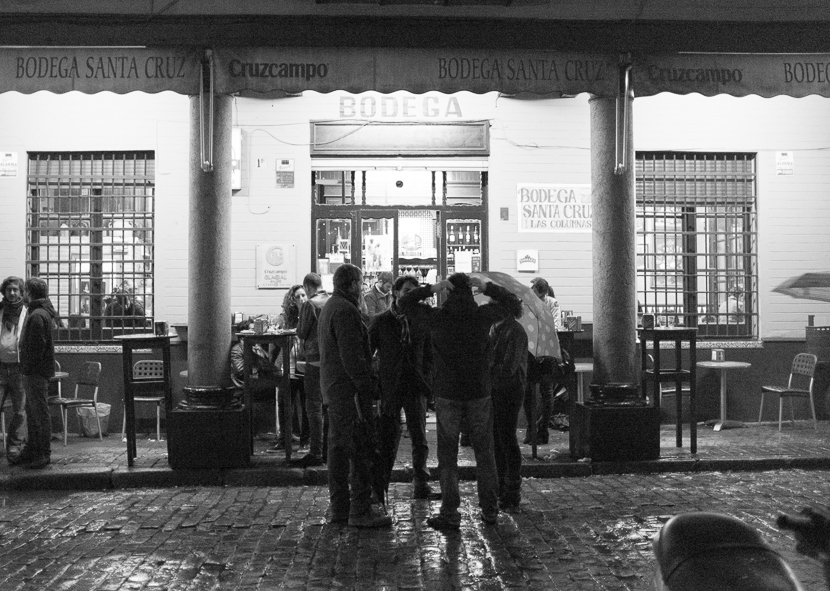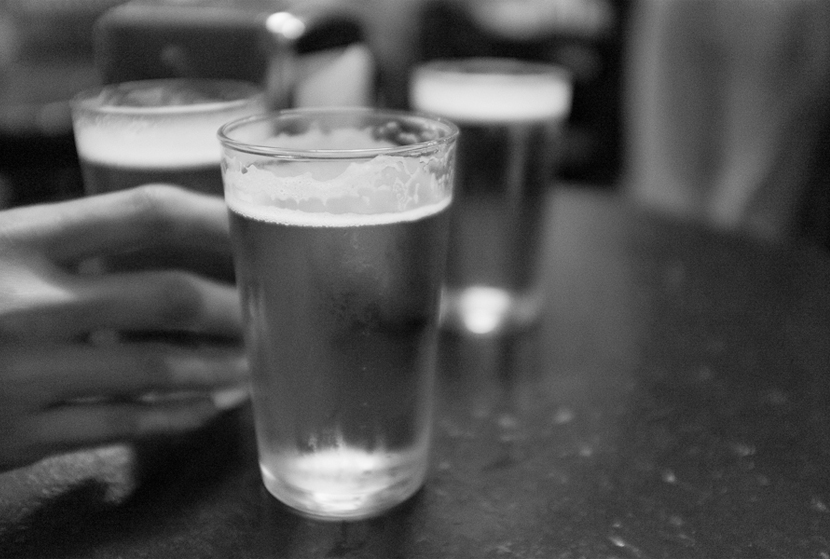 Rain is never fun on a trip, but the streets glisten here at night from the rain and everything looks beautiful. Sure you are a little damp and cold, but there is nothing like a cobblestone street covered with fresh raindrops. Very similar to life…the imperfect things are always what make it all that much more beautiful, but we have to simply allow ourselves to see the beauty within it all. There is always a silver lining isn't there?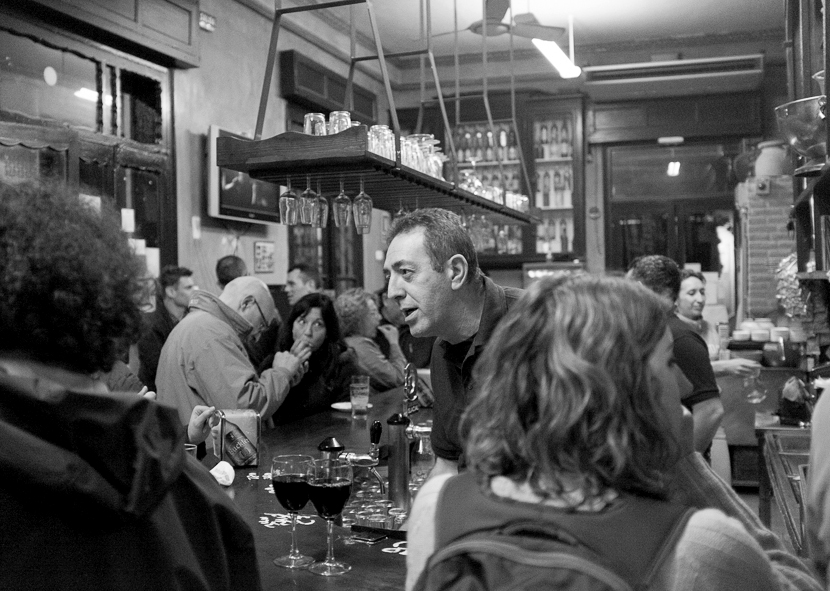 More to come. We are traveling on to Barcelona today, but I am excited to share all of Seville with you as well.