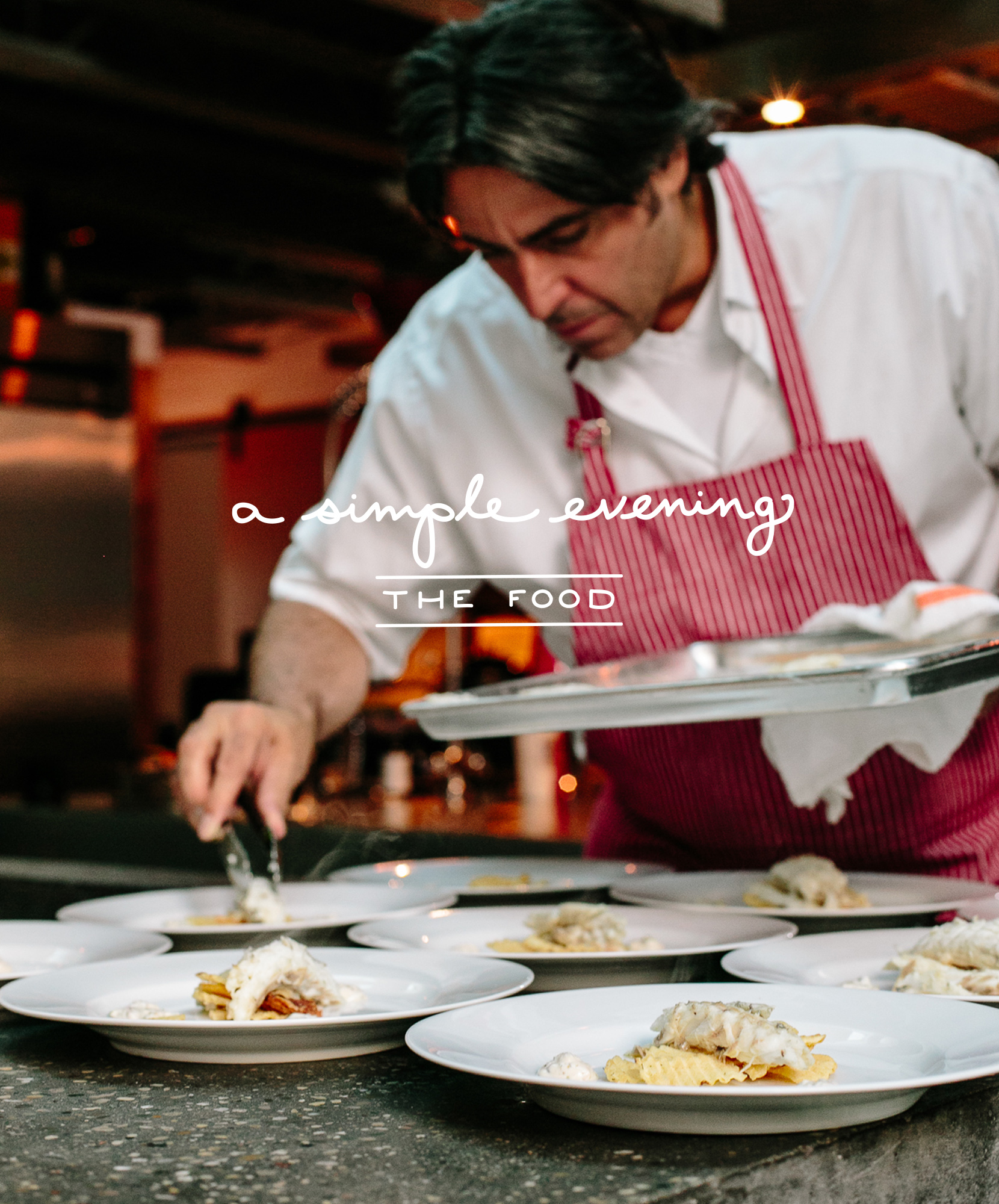 Everytime we plan a Simple Evening I am always excited to see the chef work their magic. As someone who loves to cook it is always fascinating to watch pros create such a unique meal for these events. Most chef's rarely get the chance to create in an atmosphere like the kind that A Simple Evening offers to them. Usually they work with a menu day in and day out and though they get chances to be creative it is rare they get to feed such a small group of creative people with such great taste.
It never fails that each time we do a Simple Evening I am blown away by the food the chefs always put together. This time in Detroit was no exception…actually extremely far from it. We had the pleasure of having Chef Luciano Del Signore of Bacco and Biga in Detroit do what he does best, cook creative, simple, holistic food. As one of our current clients it was amazing to have a chance to see him in his element doing exactly what he loves more than anything. It definitely inspired us about how this would translate in to his brand we are now developing.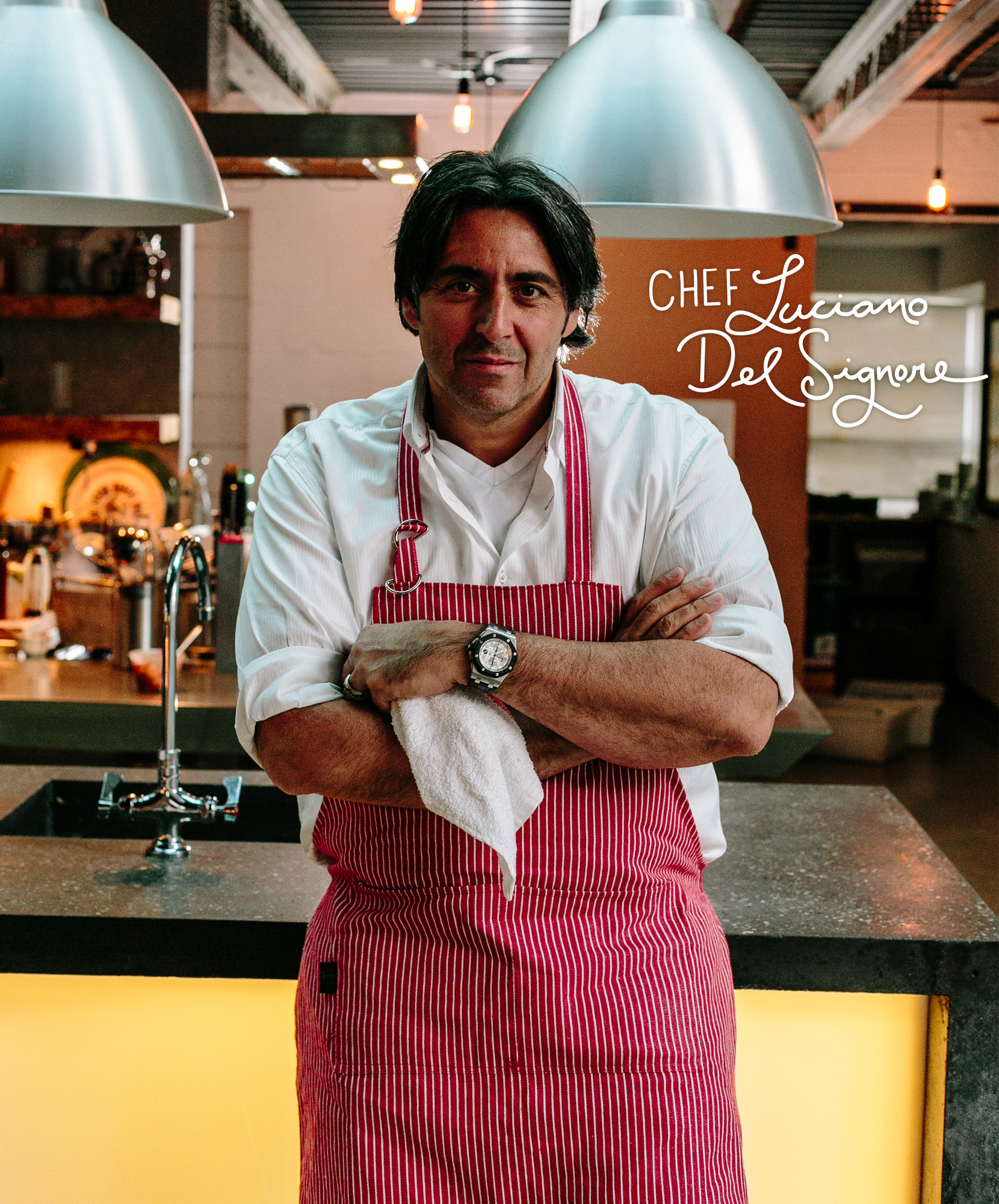 From the moment we started planning the event Luciano wanted to take on the challenge of placing Mcclure's products within every course. At first I was super unsure of the concept, but then I remembered this was Luciano he is going to knock it out of the park and this kind of challenge is only going to help produce some of the most amazing food.  So when I got the menu I couldn't wait to be sitting at the table trying his creations.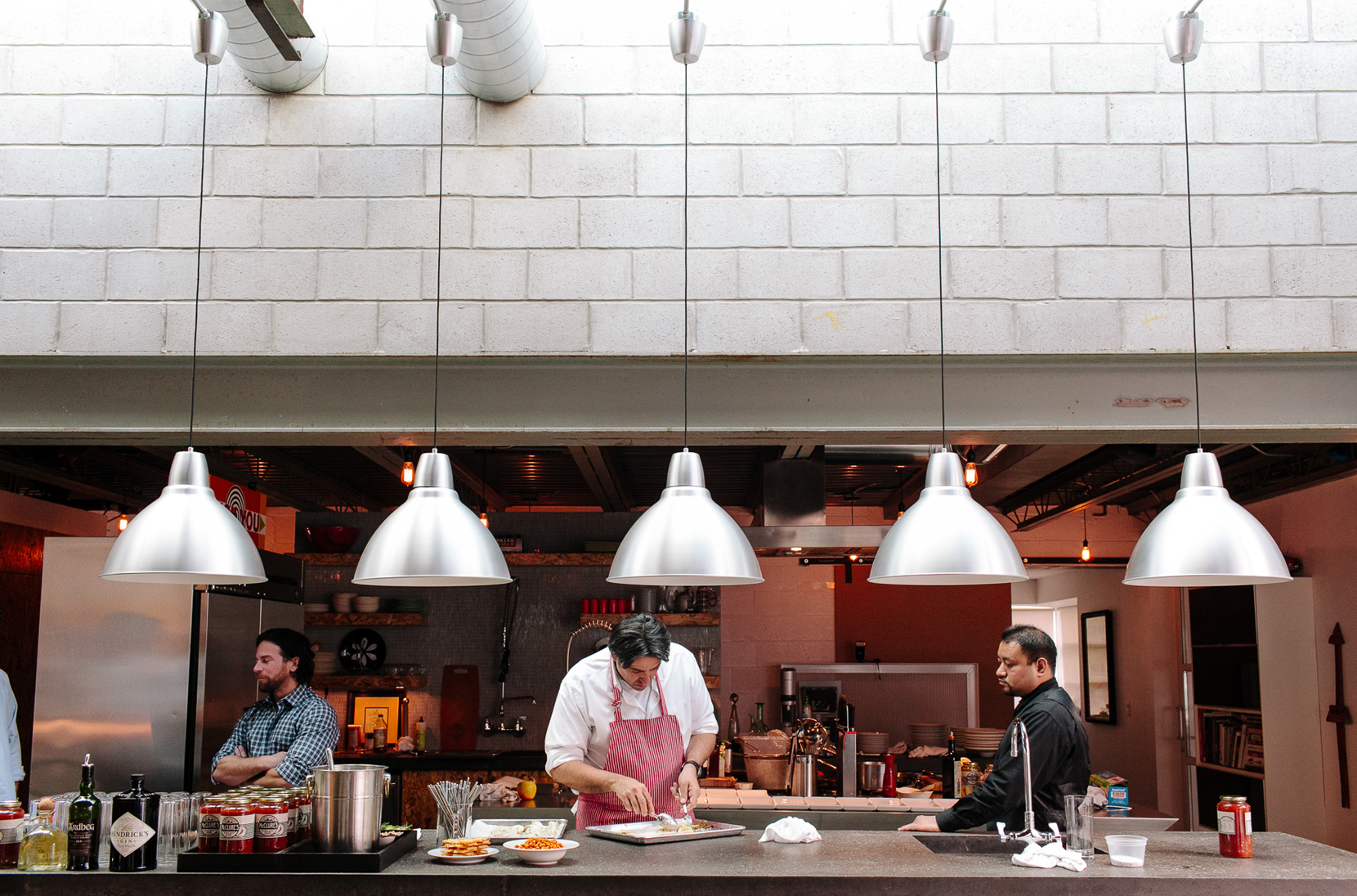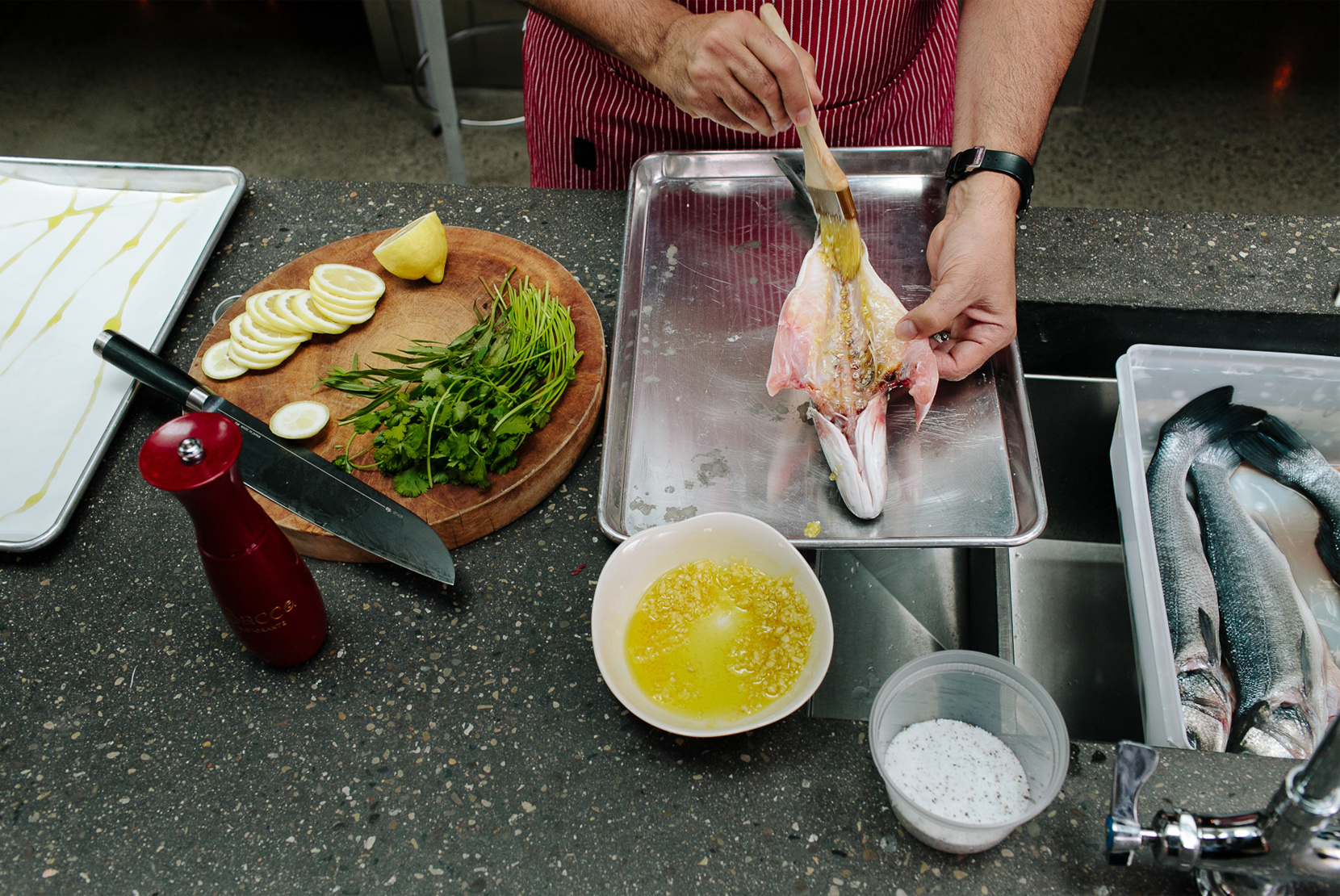 The beauty of the way that Luciano cooks is how he keeps things very simple in a way that as any creative individual will appreciate. It is more about the art than the things he places within it. The way he works with food is a true craft. He keeps the Italian methods of cooking which is all about bringing together the simplest and freshest ingredients. The way he structured his courses and the food took me right back to the Italian countryside it was perfect.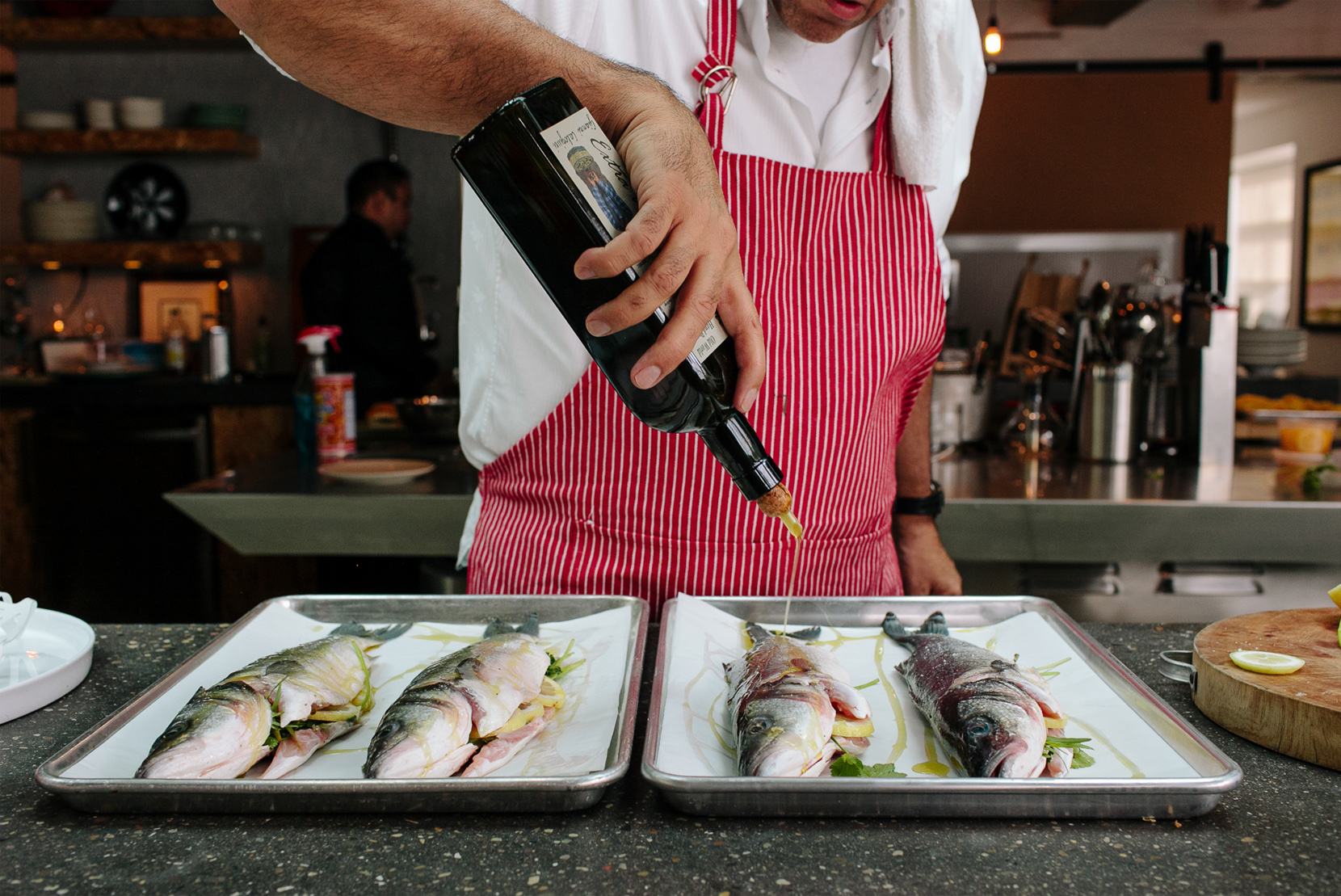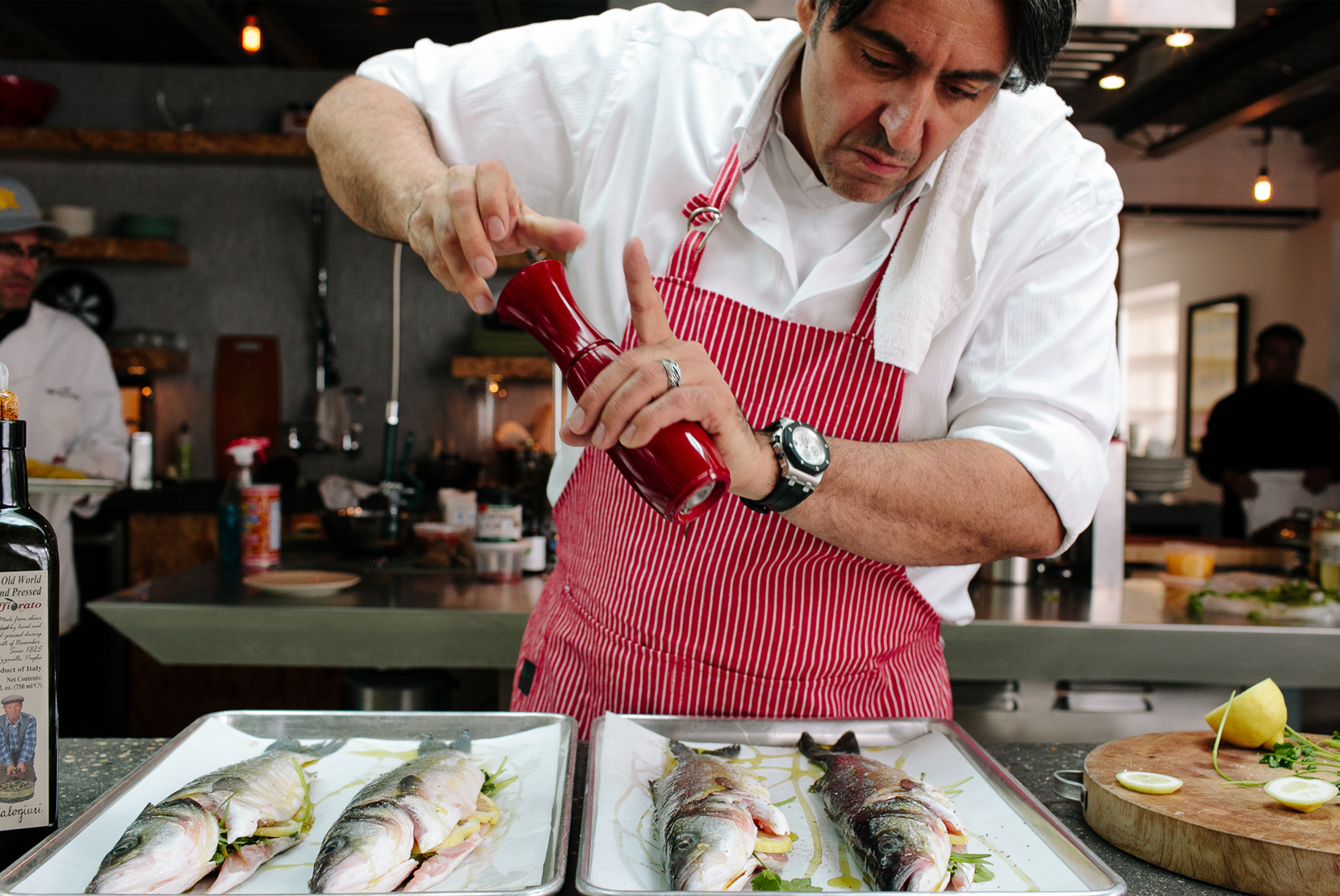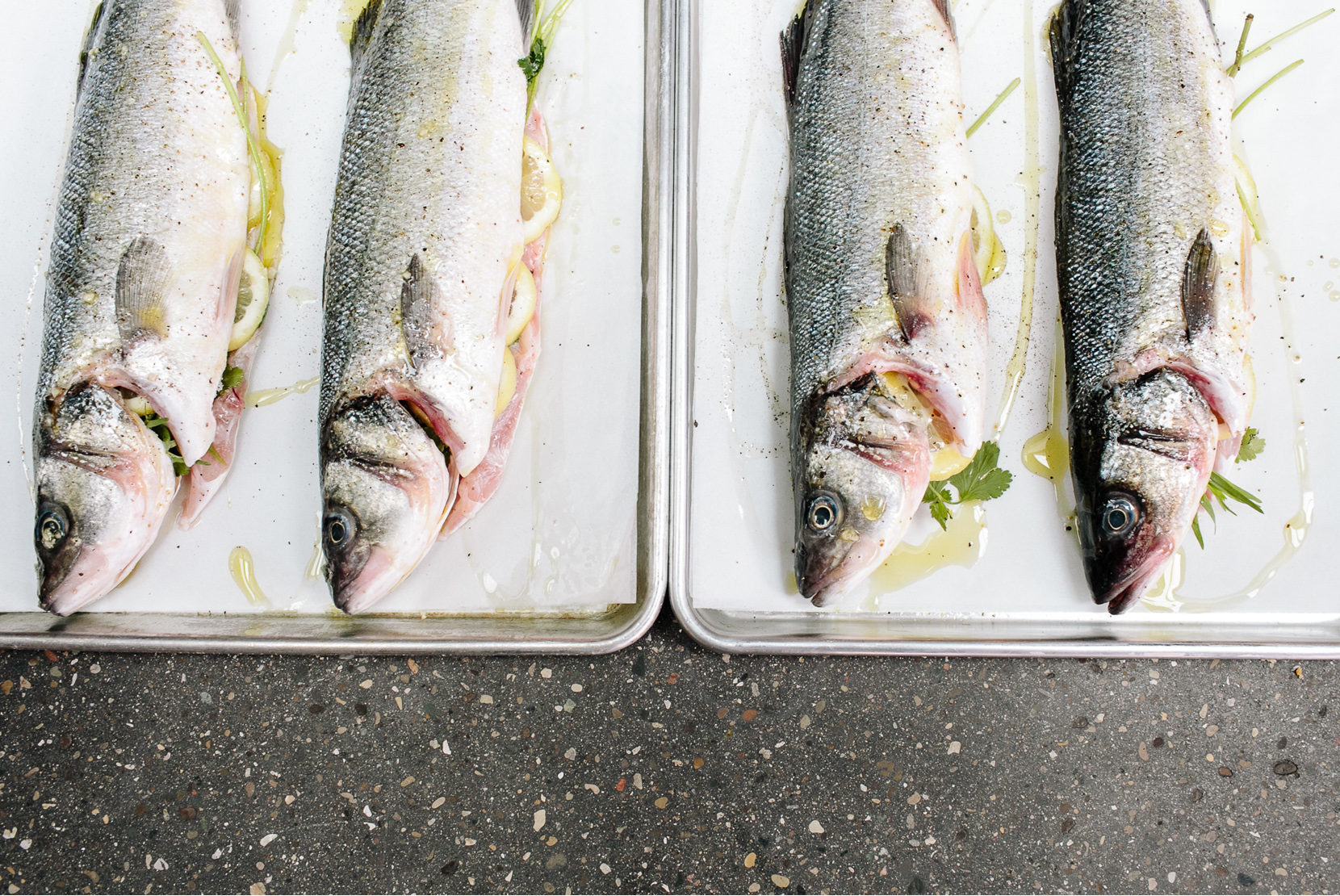 From the fresh off the ship Branzino (above) he stuffed with lemons and cilantro to the handmade pasta and local rabbit stuffed with his own handmade sausage, quality was the highest priority before anything else. And when we sat at the table every bite proved why these things are so important.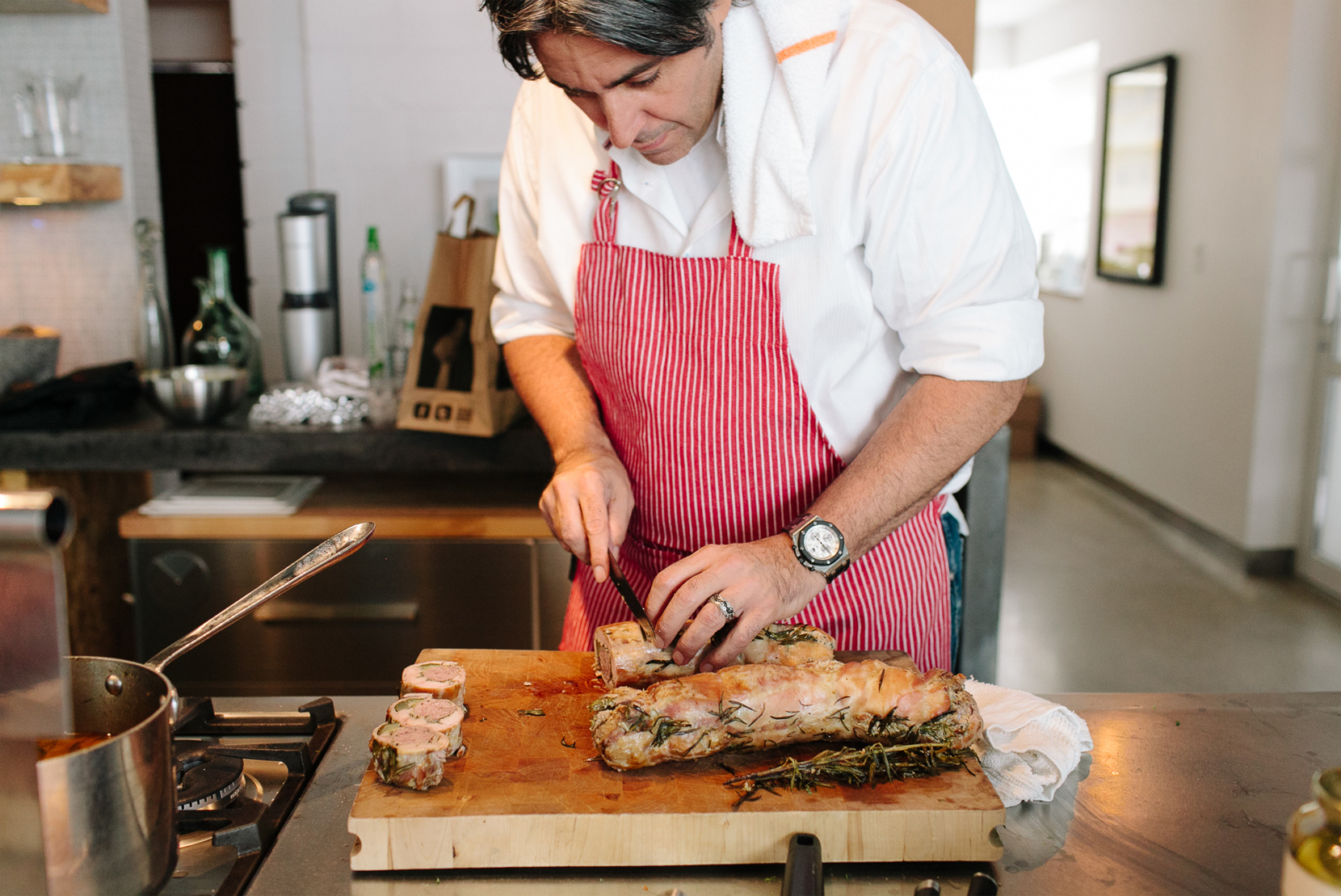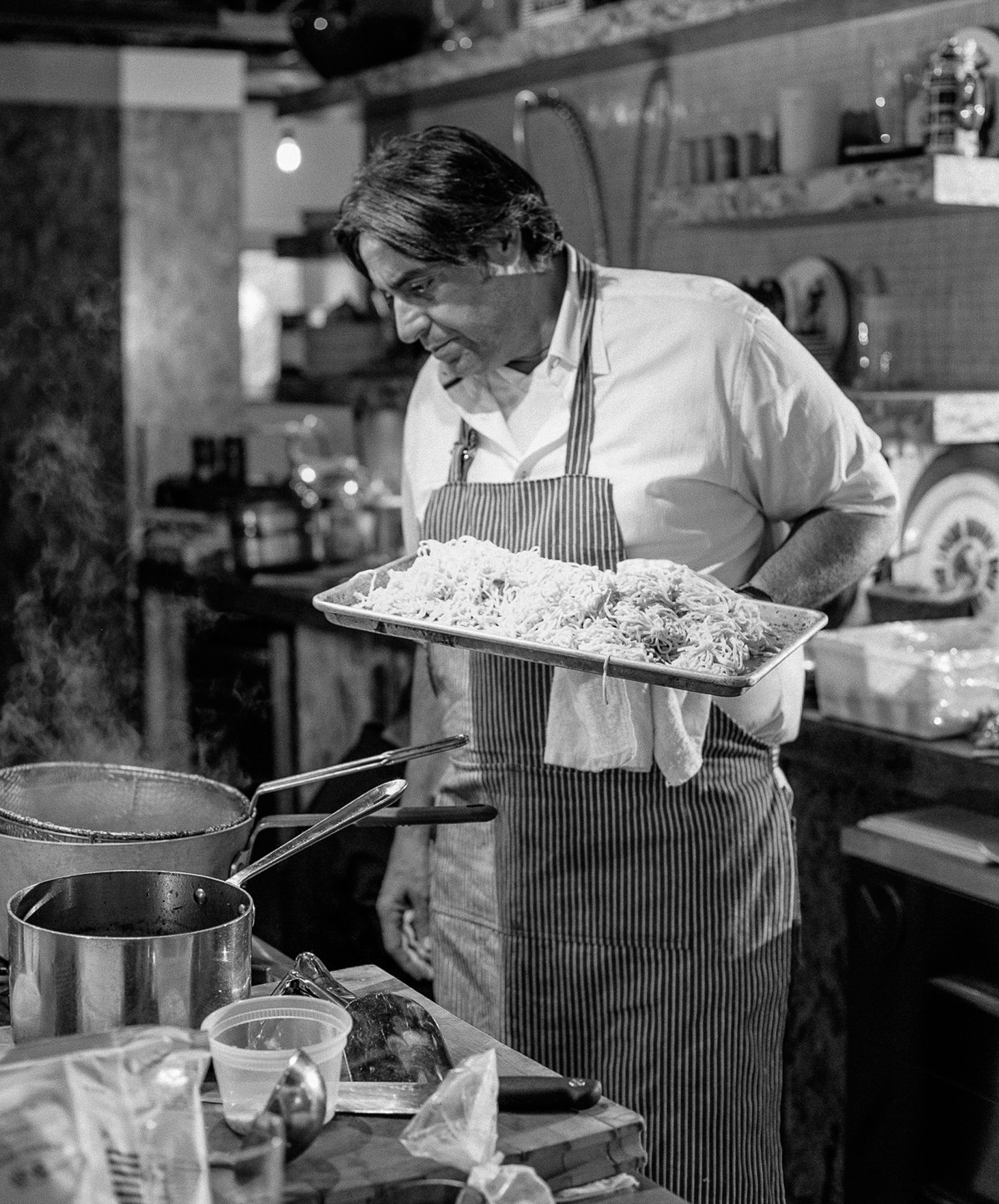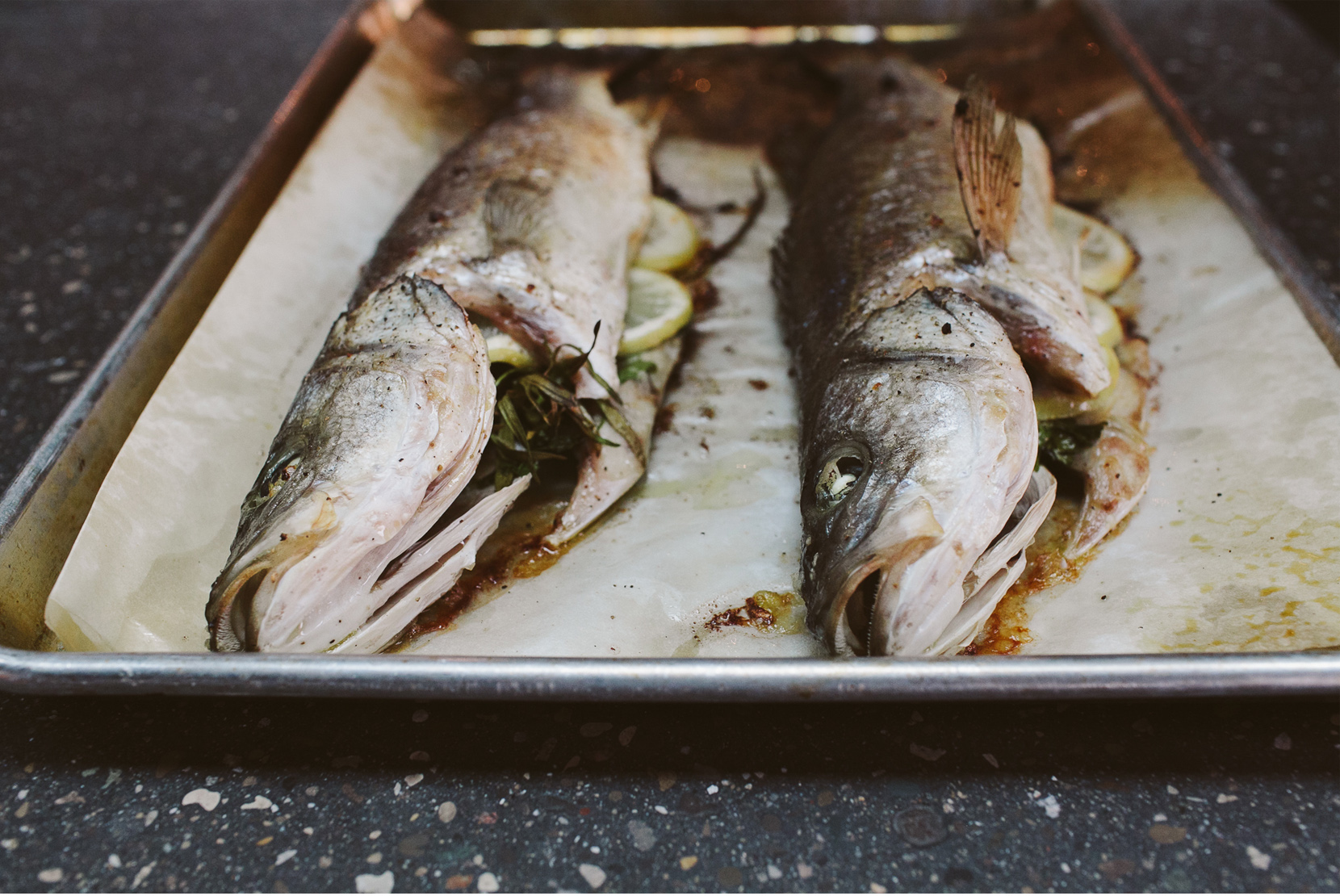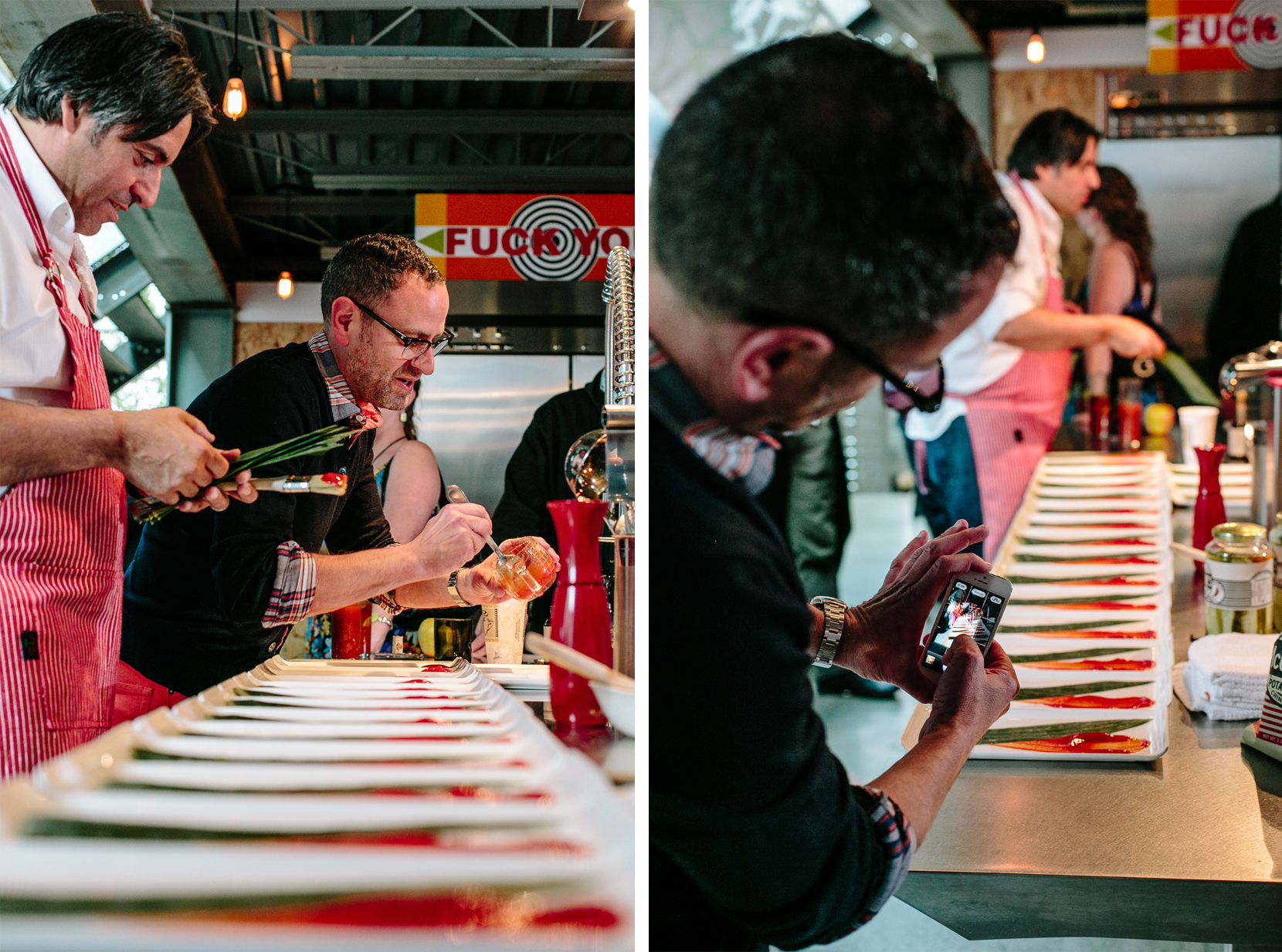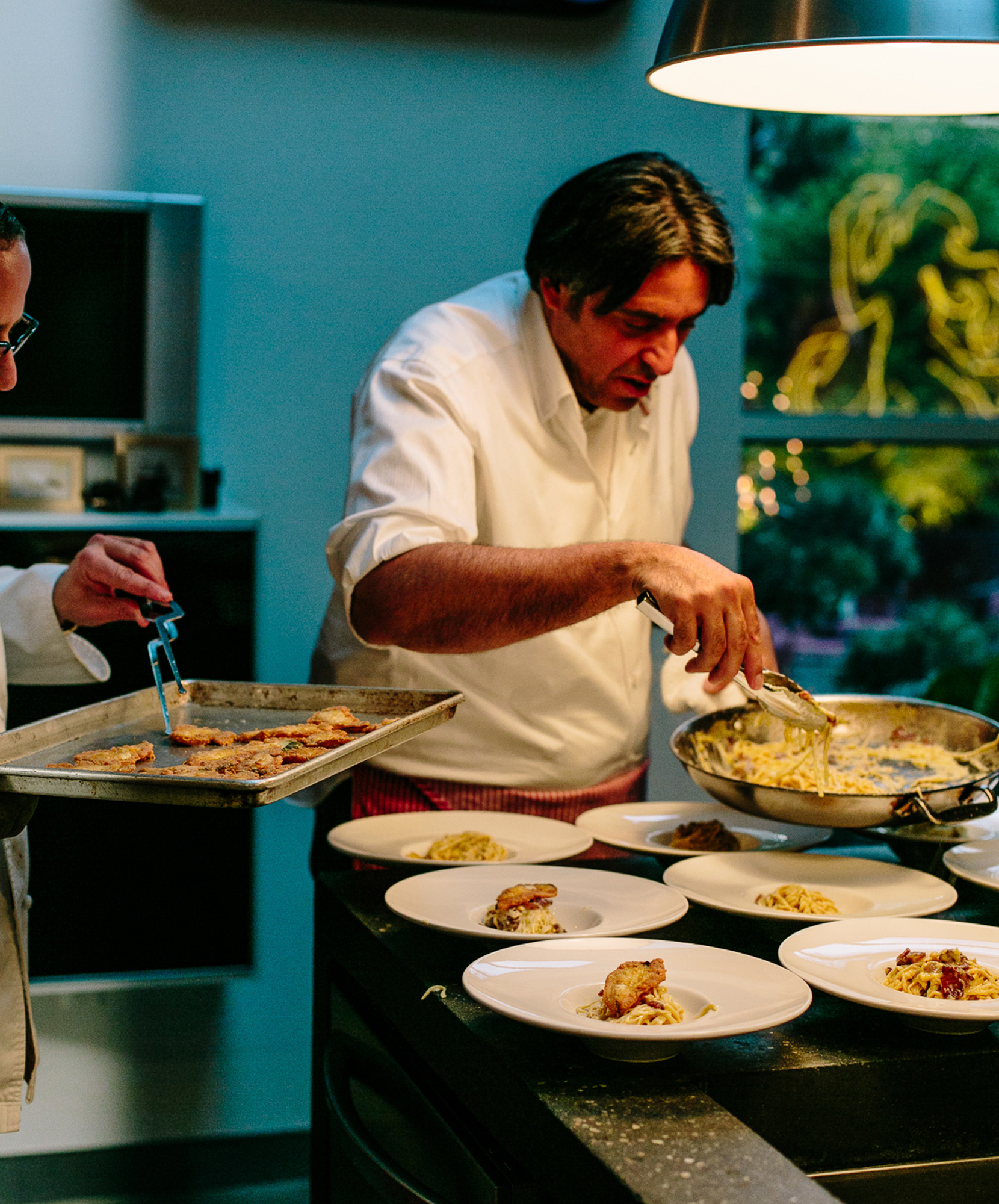 Even though we all sat for the meal at 7 Luciano continued to plate, work, and enjoy by serving the course, explaining it, and then sitting with his freshly poured glass of wine enjoying his own work the way he intended for it to be enjoyed. Serving like this left plenty of time for talk, chatter, and anticipation for the next course.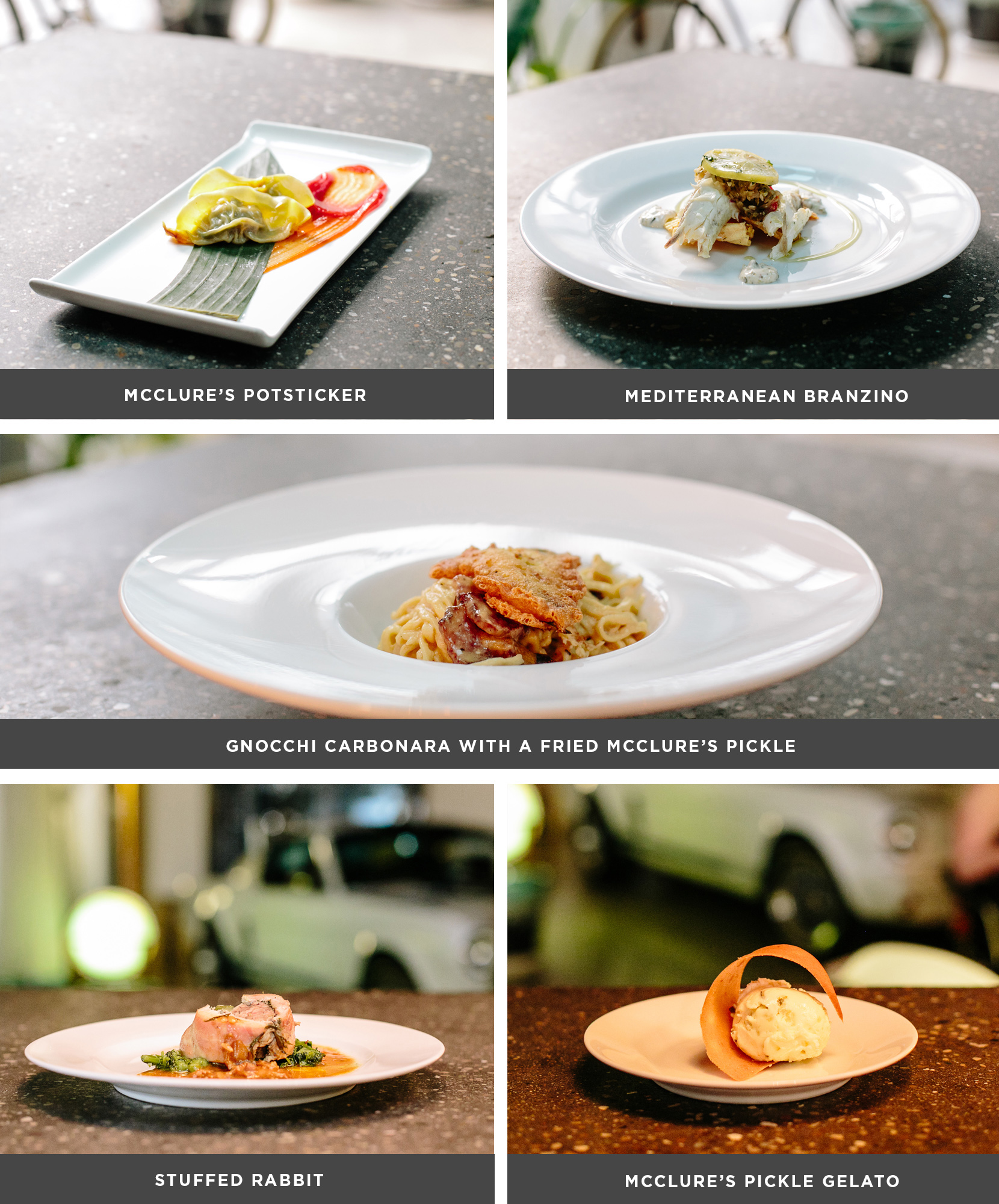 The first coarse was a surprise actually cooked by our host Chet. It was a Mcclure's cheese burger Potsticker. Seriously this was super unique and fun. The next course was the Branzino on top of Spicy Mcclure Chips. It was fresh and spicy in all the right ways. Have you ever had the Spicy Mcclure's chips? The 3rd course was the Gnocchi Carbonara with Duck and a fried Mcclure's Pickle on top. This was one of the best carbonaras I have ever had…yes even better than the ones in Italy. The 4th course was the stuffed Rabbit with Luciano's handmade sausage and a spicy Mcclure's Pickle. It was melt in the your mouth good…and I am not much of a meat eater so you know that is no joke. Finally I was surprisingly impressed with the way Luciano integrated the pickles in to the dessert by creating a spicy pickle gelato. Yes you read it all correctly…pickle gelato and I would eat it all over again. I have to admit that I was skeptical but seriously it was a success. I think the joke all evening was that this would be the perfect ice cream for pregnancy cravings… pickles and ice cream. Any takers?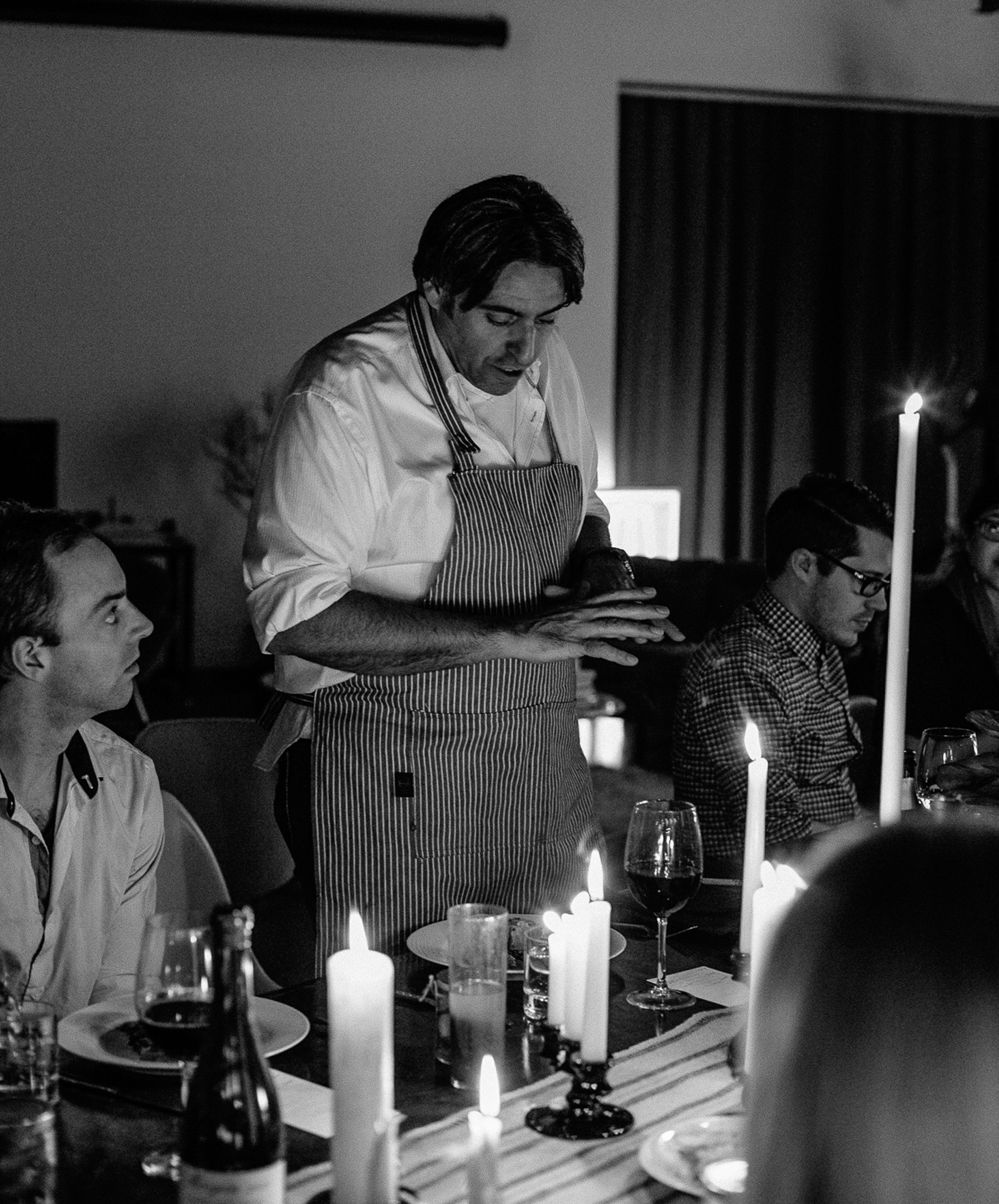 The best part about the meal, other than the food, was having Luciano explain each course as he presented them. We toasted every course and enjoyed ur first bite as a table. It made it all that much more special and delectable.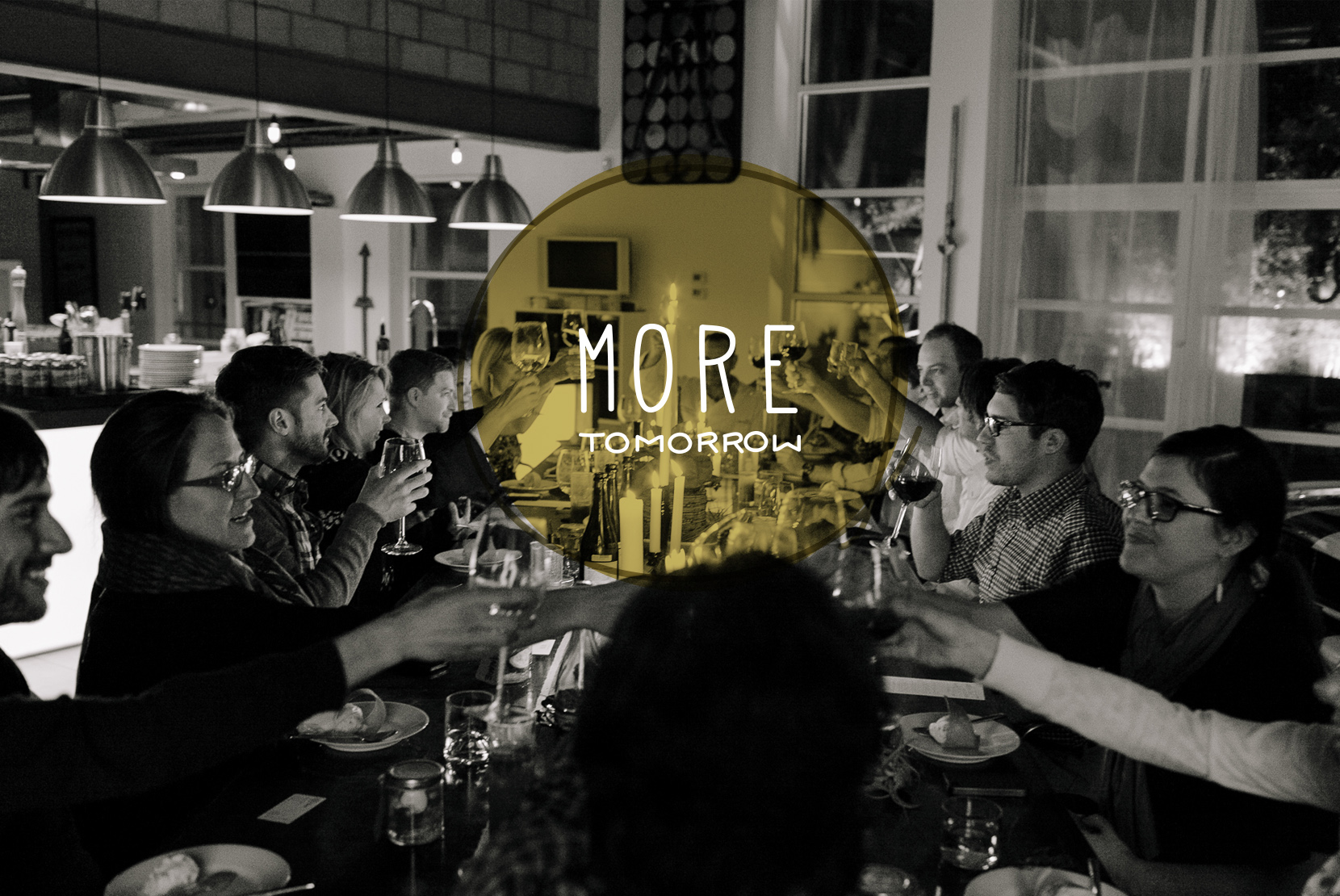 Tomorrow we will be talking Bloody Mary's…I hope you all are ready for to be thirsty for the best bloody you will ever have. Tune back in tomorrow!