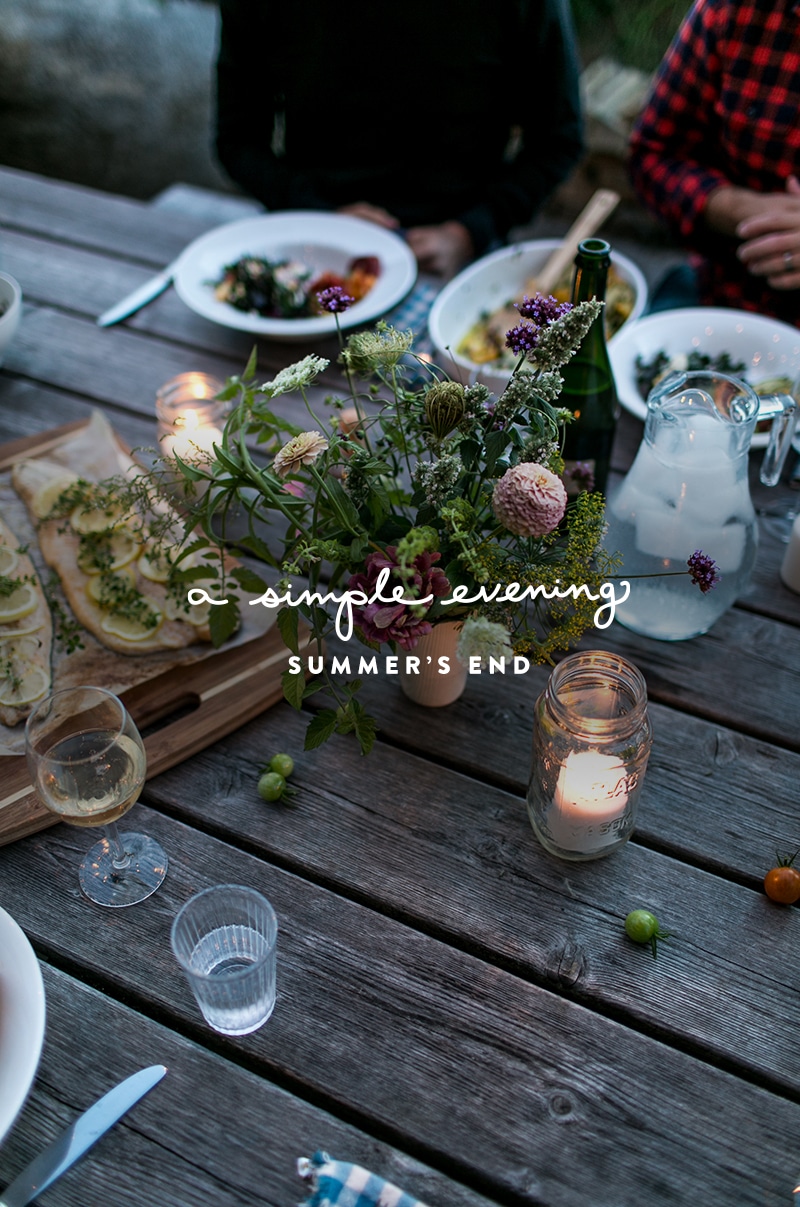 Oh, it feels good to post a new Simple Evening. Oh so good. It was nearly 4 years ago we posted our first Simple Evening. When I did that first dinner, it came out of a desire to simply bring together friends who all offered something different that could be enjoyed best around the table. It all simply fell into place, thus, we called it A Simple Evening. Hence forth, the dinners followed the same thread but in some ways they become less simple. Many times it became a joke how not simple these Simple Evenings were becoming. So much so that I found myself feeling far from the original concept and feeling I had intended for them to have. It was natural to take a break from them during the tail end of pregnancy and the early months of having Hayes. The idea of entertaining was not something I wanted to pour my energy into and in all honesty my creativity and heart wasn't sure how to put the proper energy into these dinners again.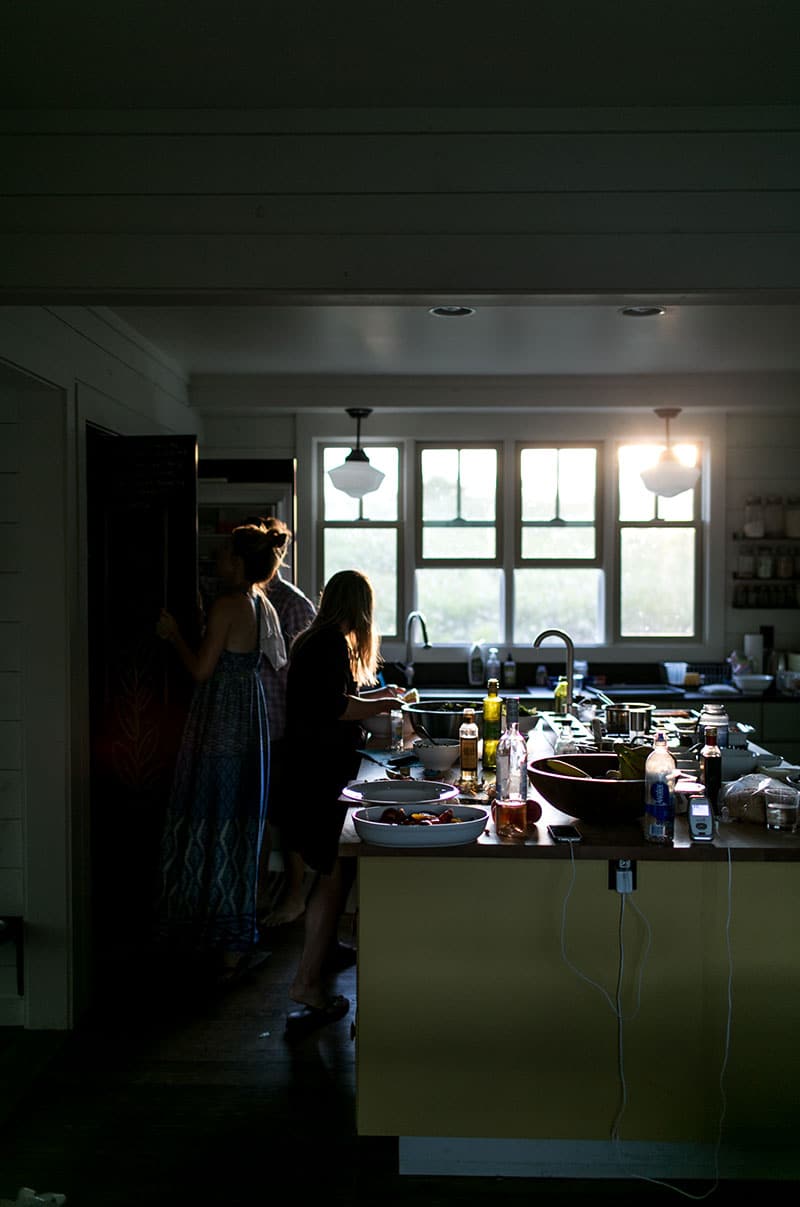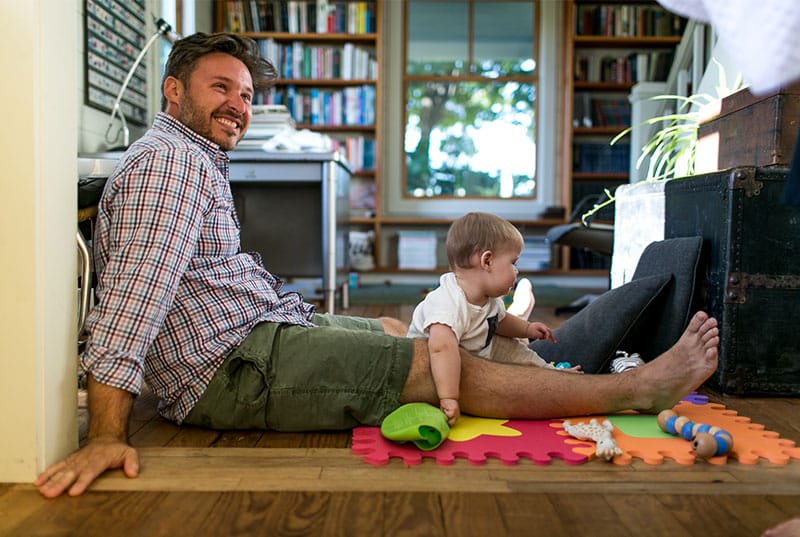 Then we began thinking about heading north and the trip we had planned with our friends, Anna and Jenn, and I instantly realized this was where I needed to begin again. This was where I needed to jump back in. Mike started asking me how I wanted to style it, what I thought we should cook, and encouraged me to get some ideas together. I realized then that was what had taken the fun out of it for me. Instead, I decided to take them back to the roots and to the purpose of them: to bring together people who inspired us and to allow them to just create with us. I wanted to once again create an evening from nothing into something. So we planned nothing. I told Anna and Jenn we planned to just hold a dinner. We would use whatever was there at the farmhouse knowing nothing about the things that were there. The only prep we did was a quick food trip to the farmer's market two days before and the purchasing of local fish from Burritt's. Other than that we decided, we would put our babies down that night and whatever happened was what happened.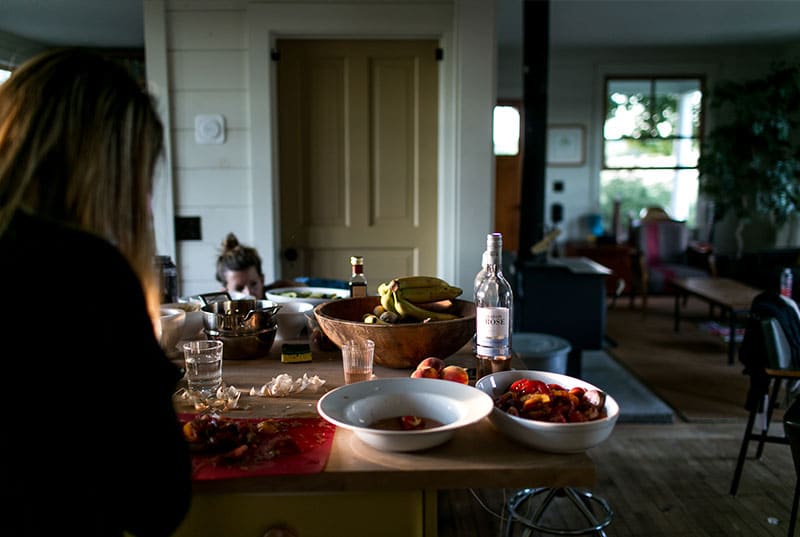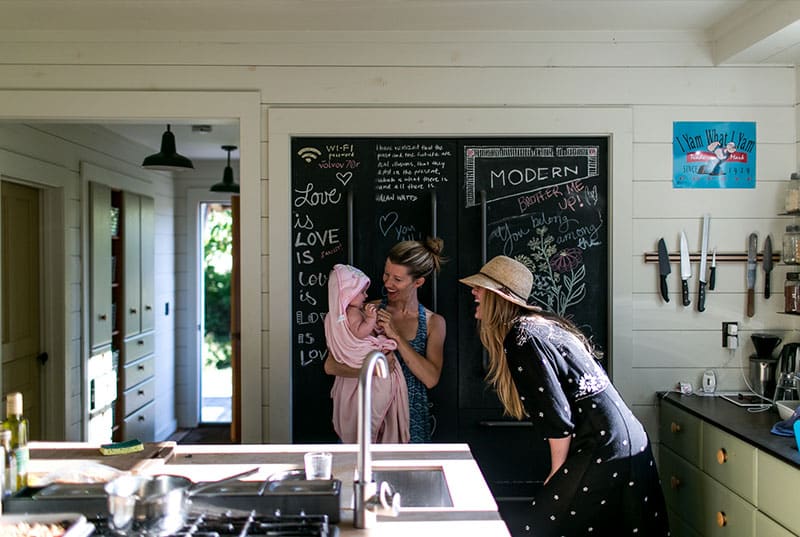 One by one, our little ones headed to bed, and each person in the house offered a hand to pull together the meal, gather things from the garden, and be a helping hand in the process.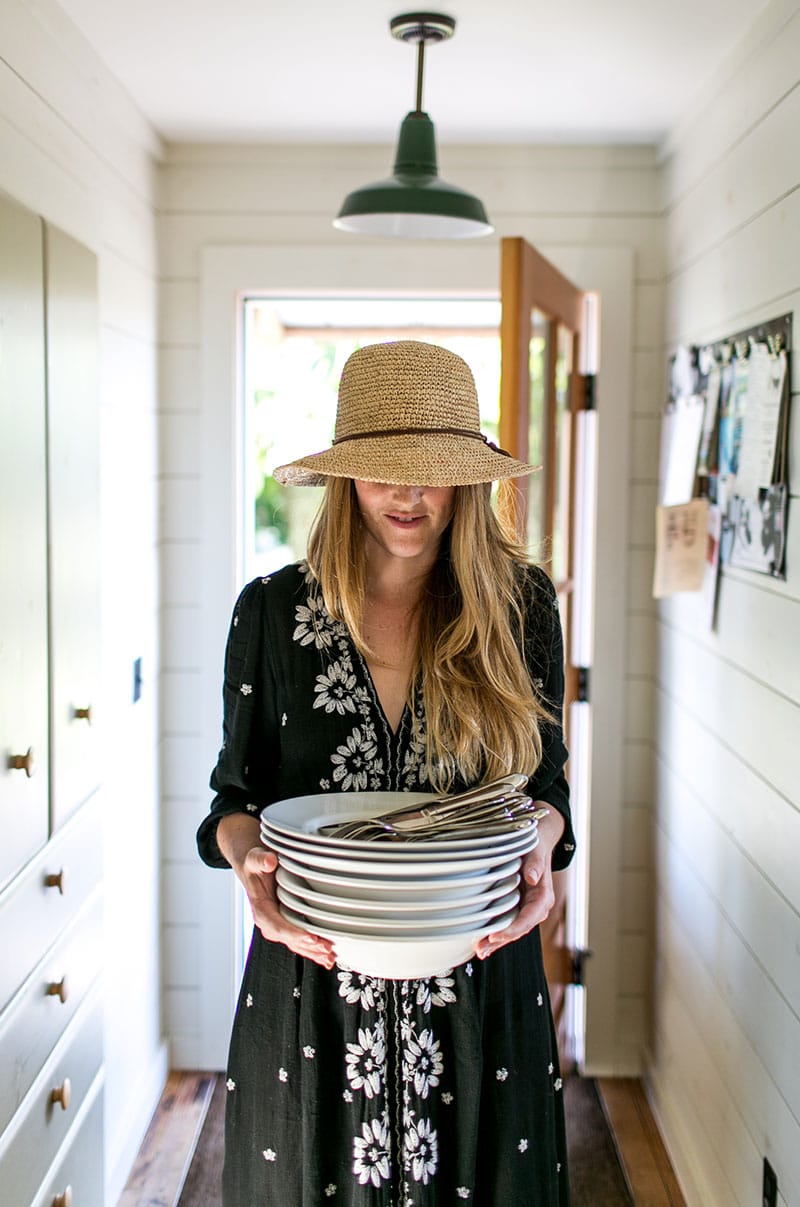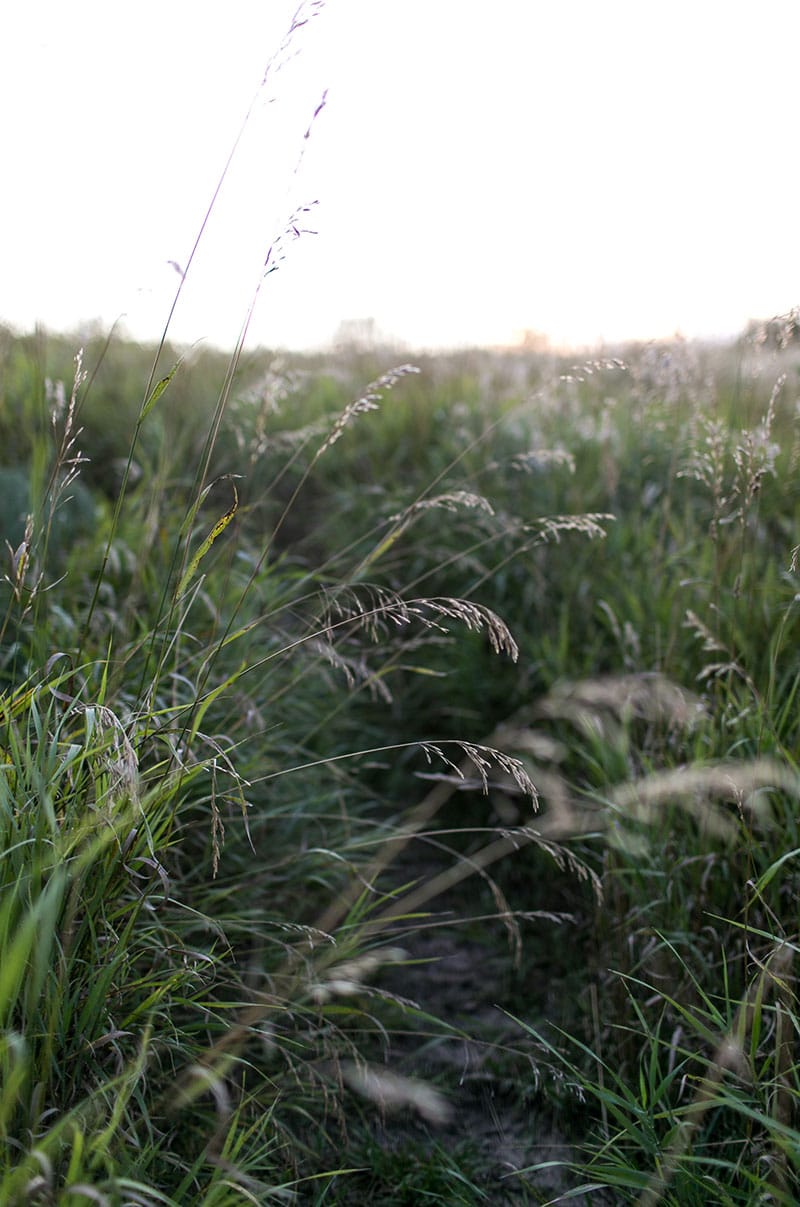 We pulled the white dishes that were on hand in the farmhouse and made them our plates.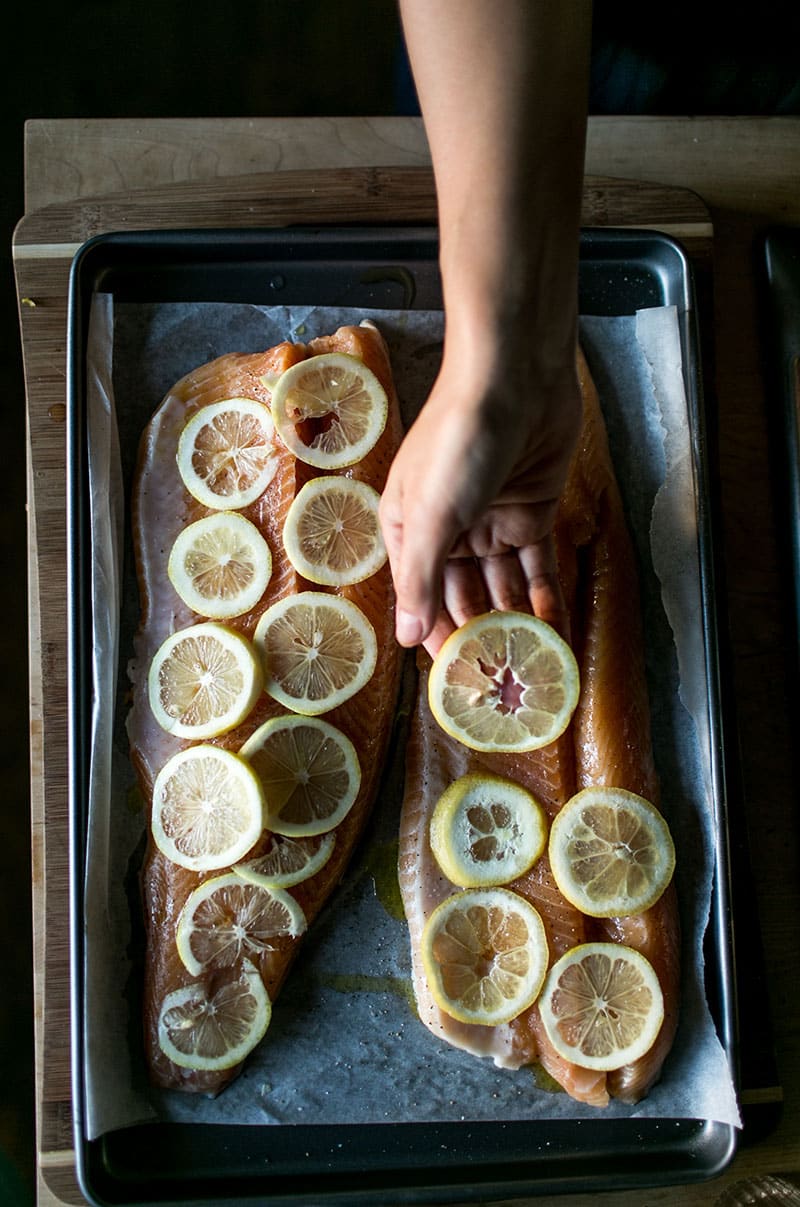 We kept the food simple and basic. Trout with fresh lemon, salt, and fresh thyme. Zuchini and Summer Squash with a roughly chopped herb pesto. Tomatoes with herbs and olive oil. A kale, peach, and corn salad. Bread from a local bakery. It was truly simple. We gathered from the season and then let the flavors shine knowing they alone were beautiful on their own.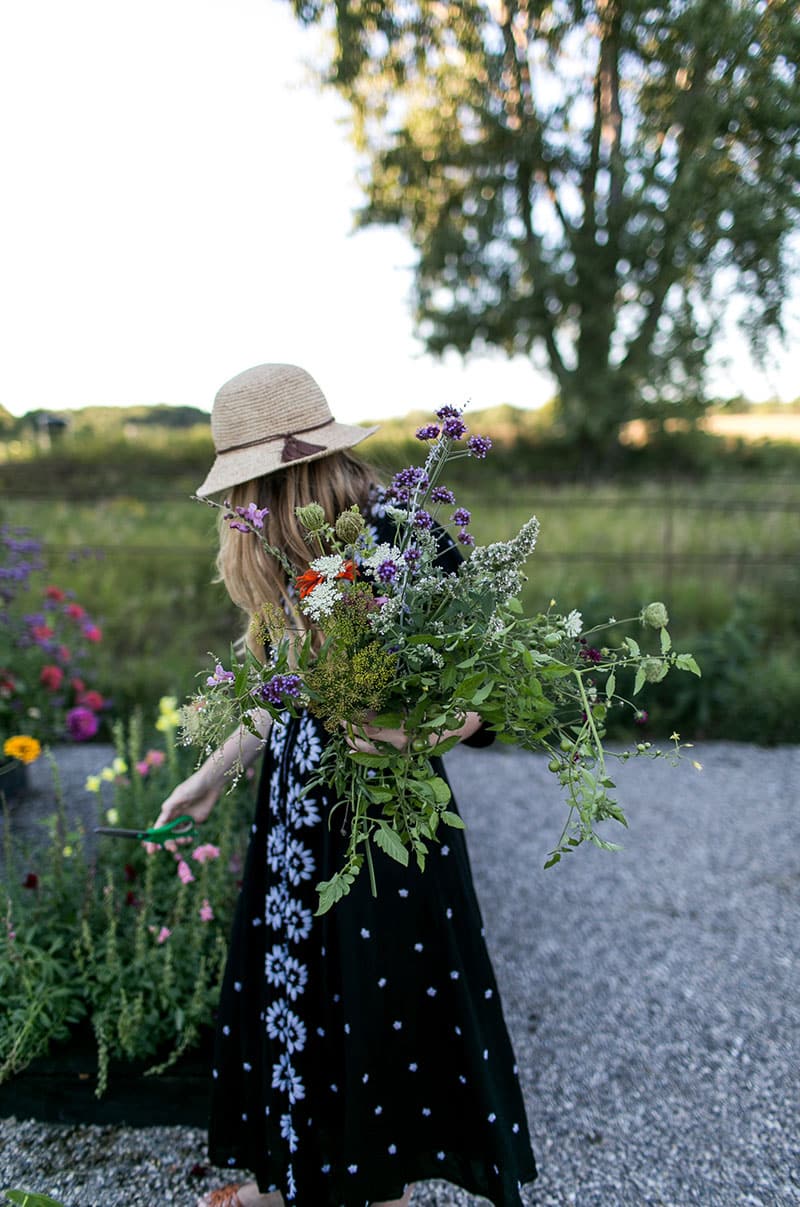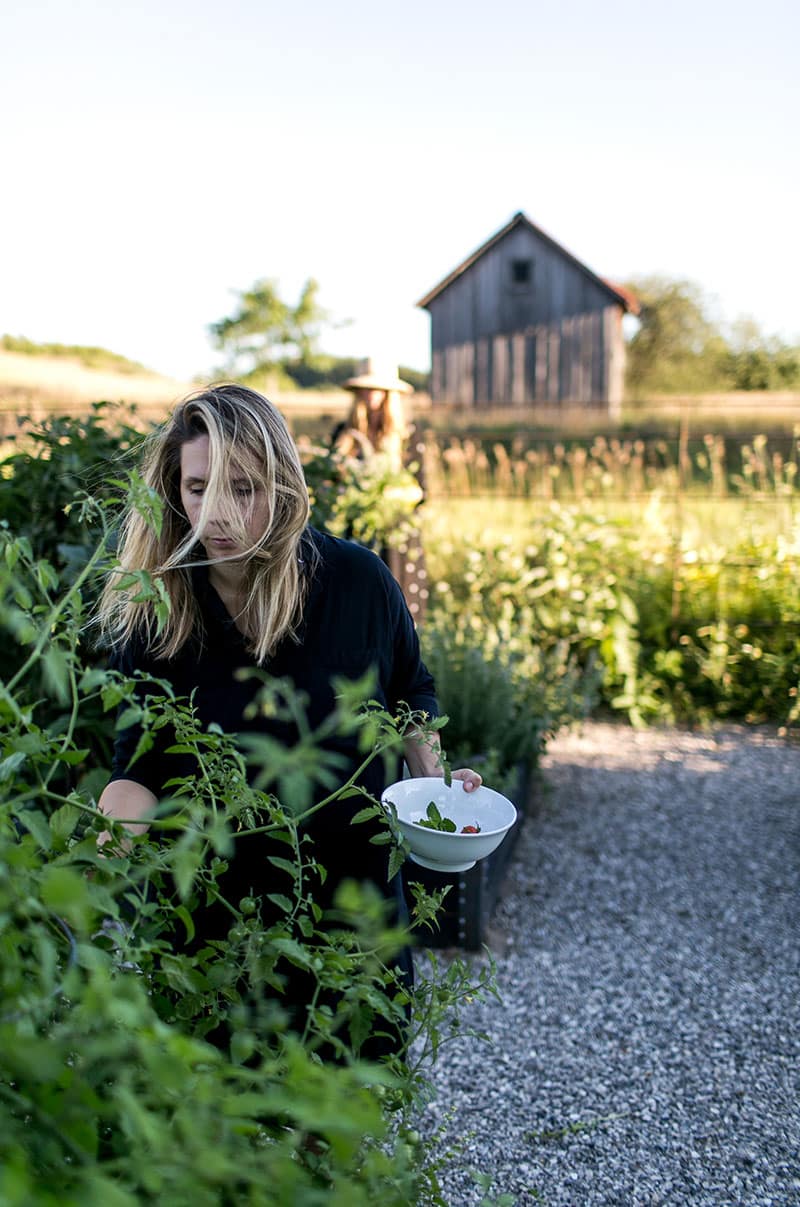 Jenn and I gathered herbs and flowers both from the garden and the surrounding fields to create bouquets that would grace the table as the natural compliment to the food Anna was pulling together in the kitchen.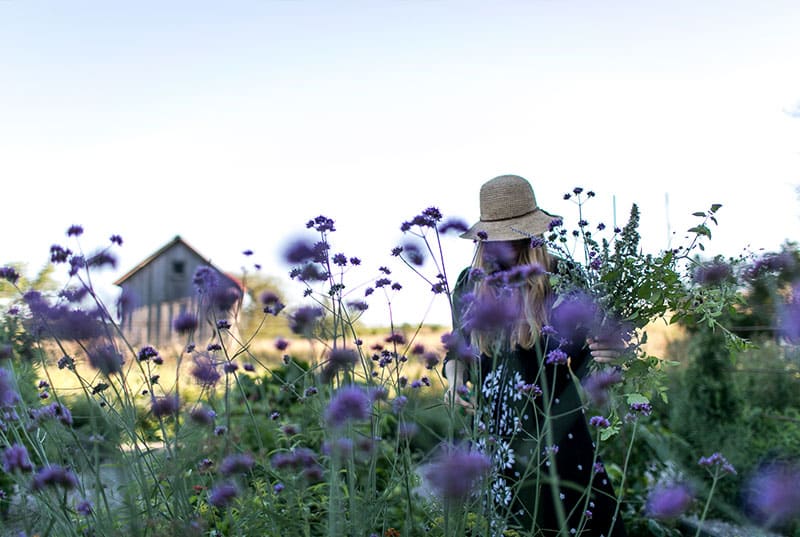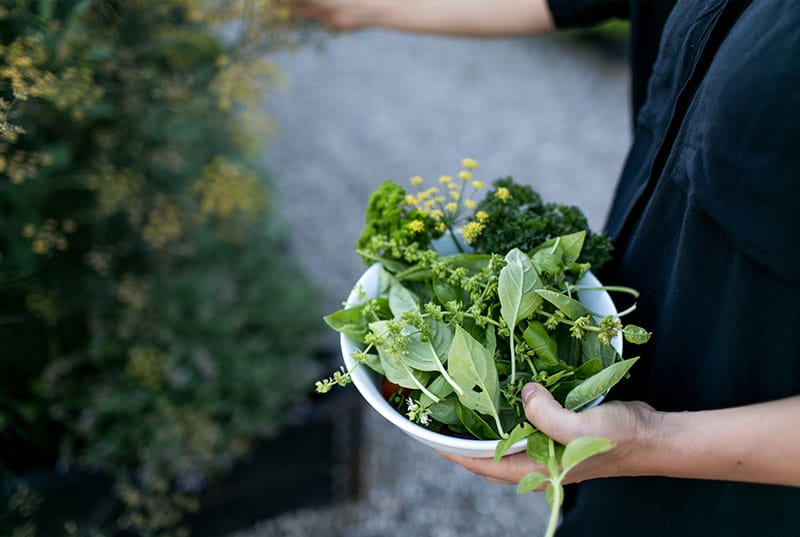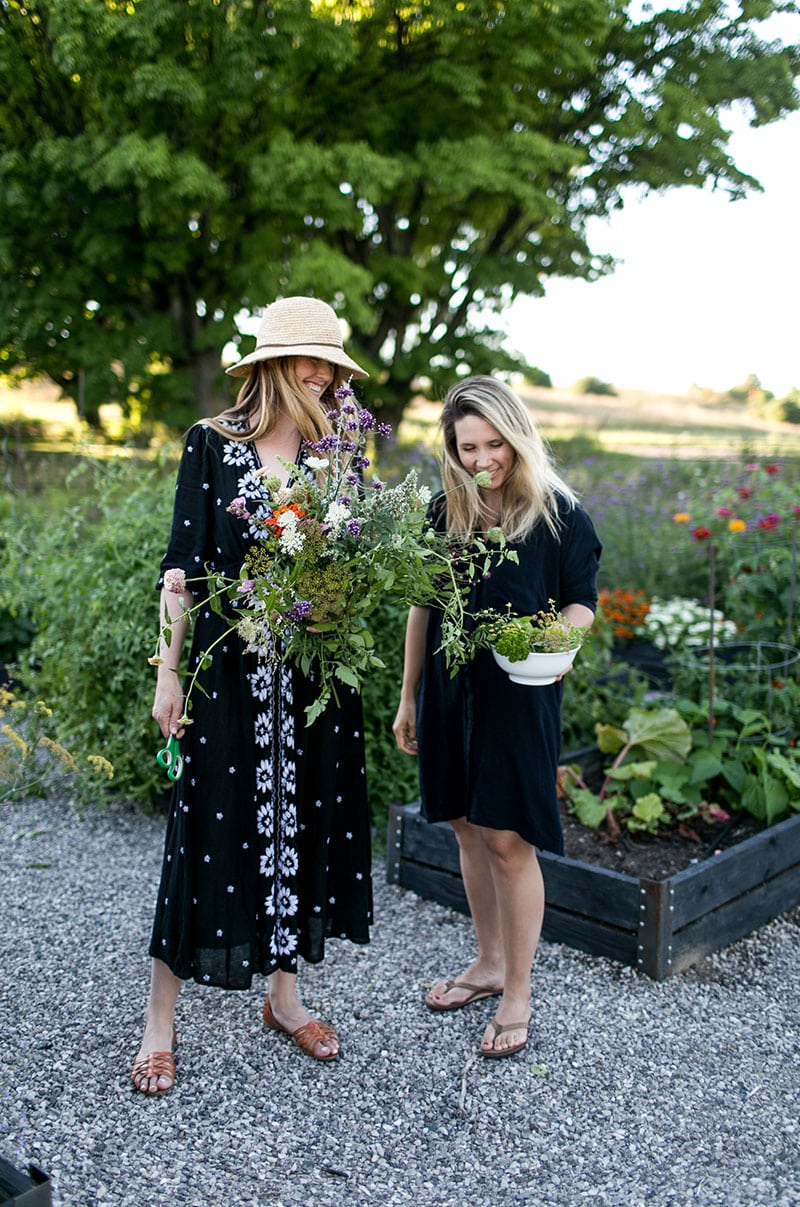 We pulled whatever felt beautiful and caught our eye. We didn't set a palette we just allowed whatever was there growing and blossoming be the guide to the colors for the table.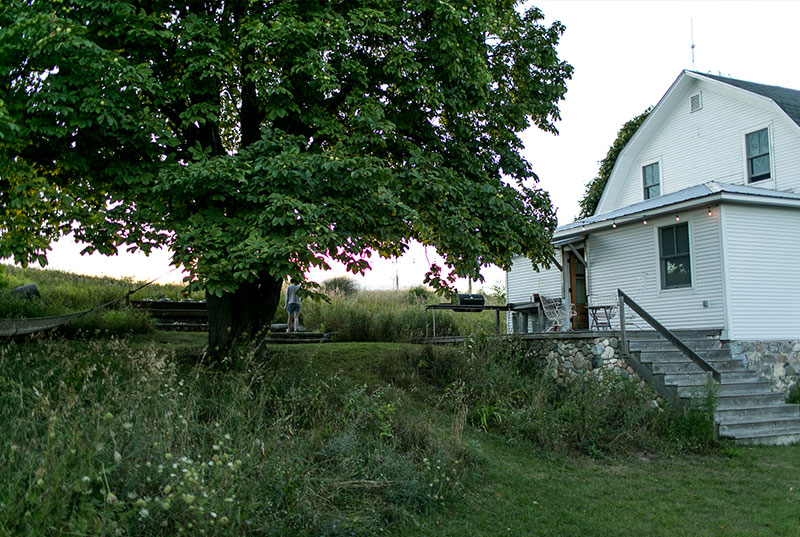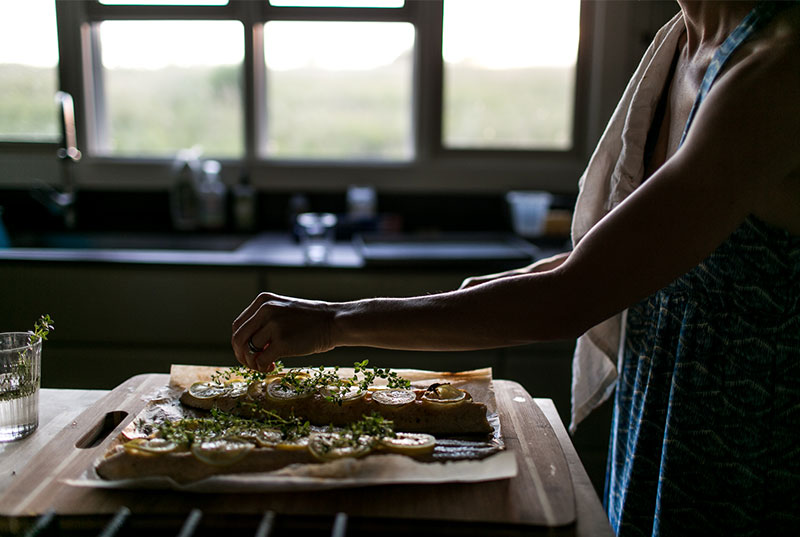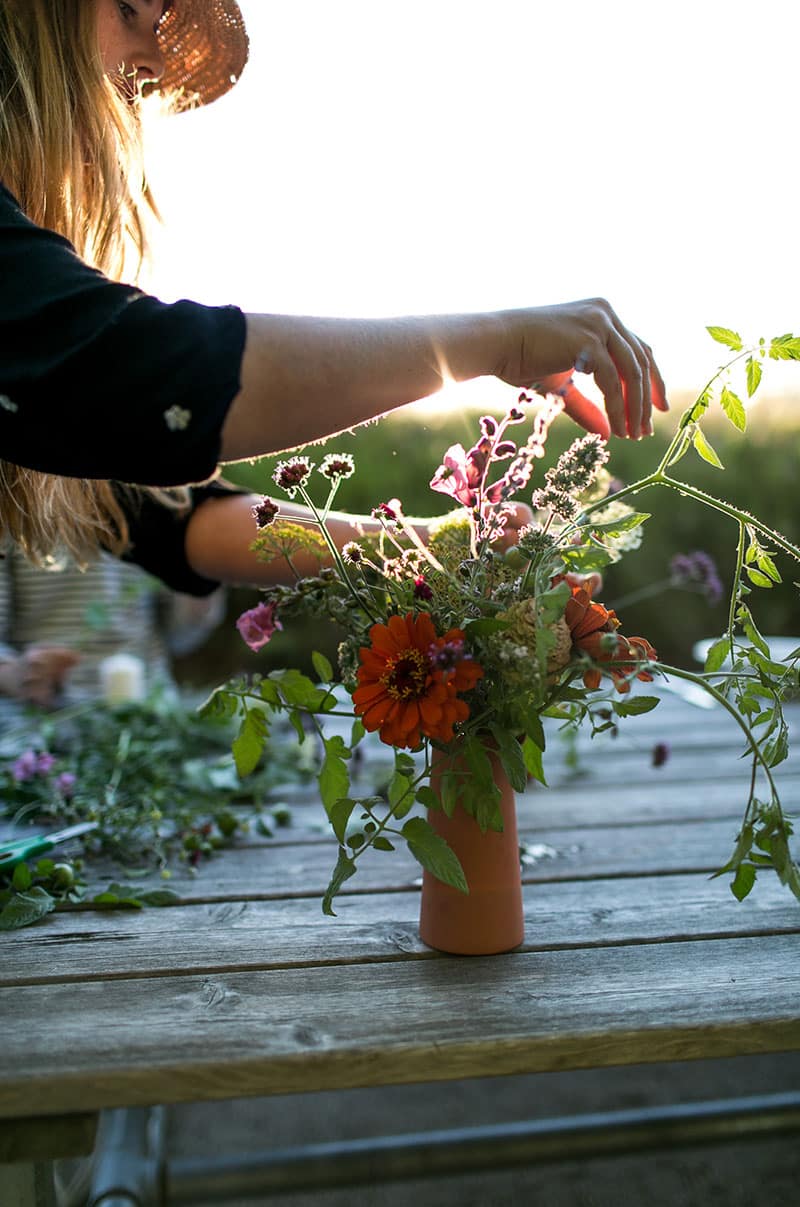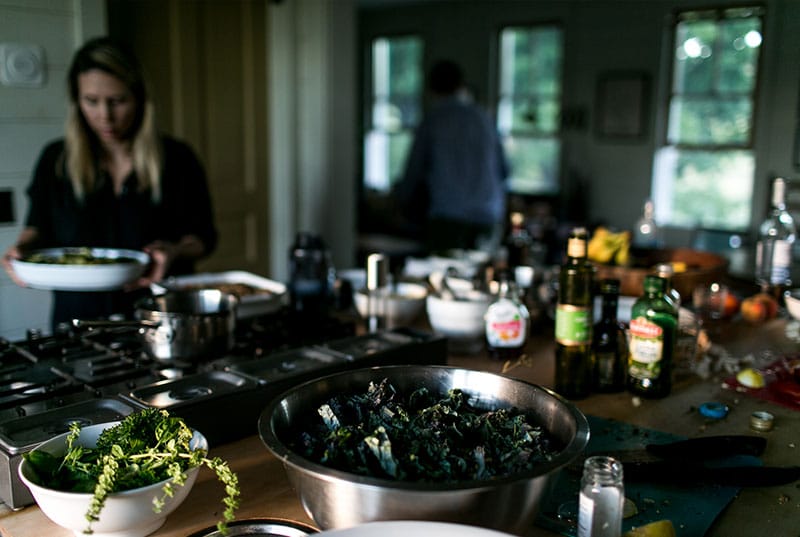 We opened wine and we embraced the all hands on deck mentality. Everyone played a part in making the meal. Music played while we cooked, set the table, hunted for candles, and purposefully worked to make this moment come together.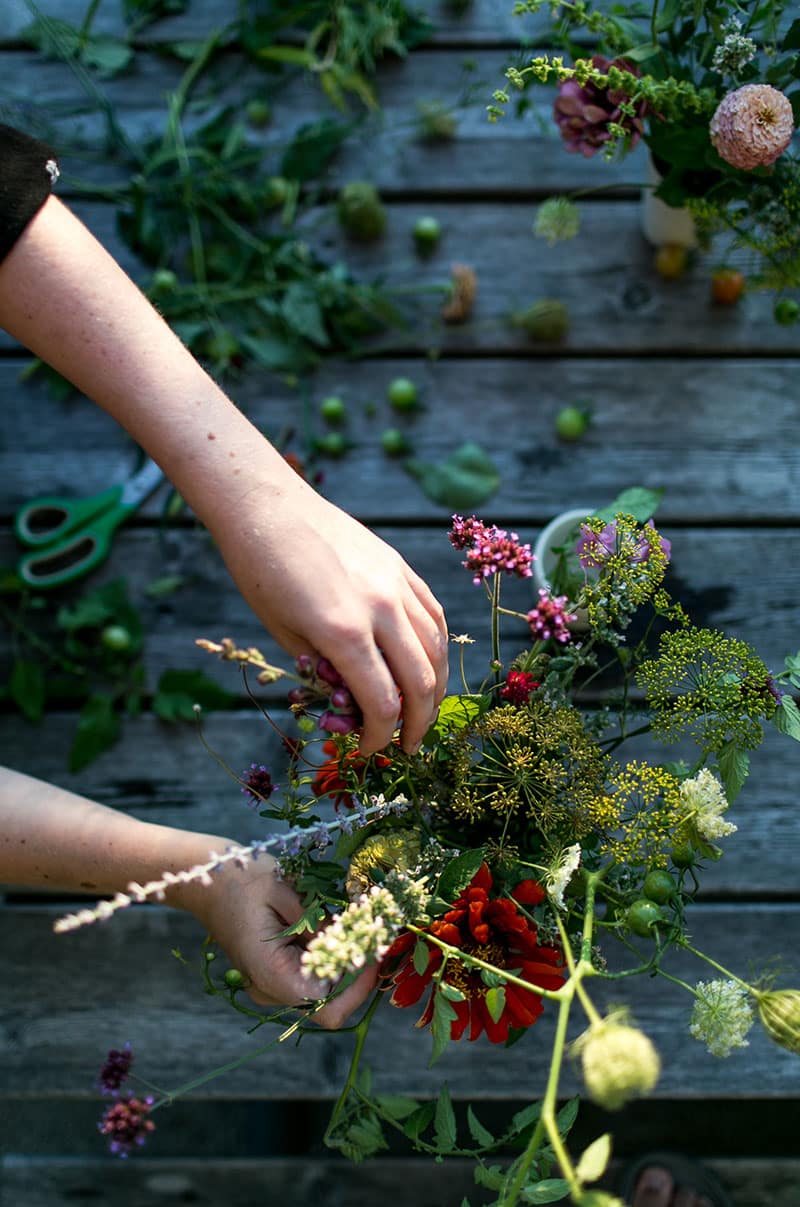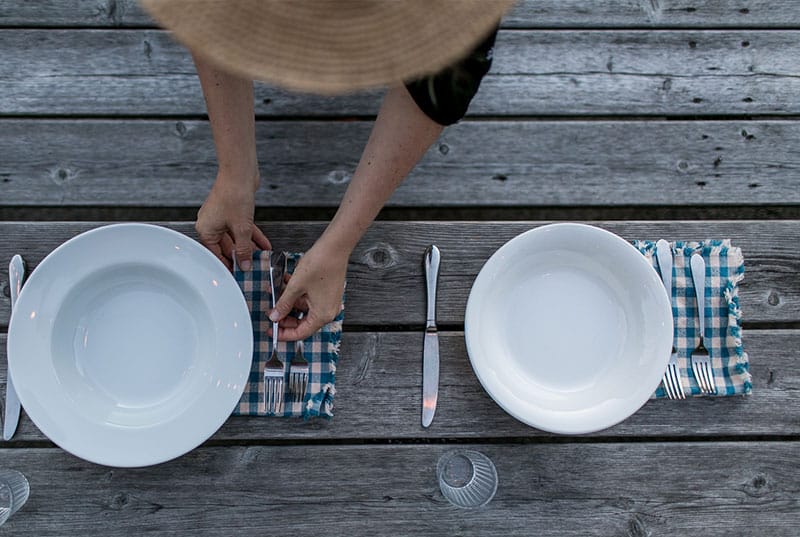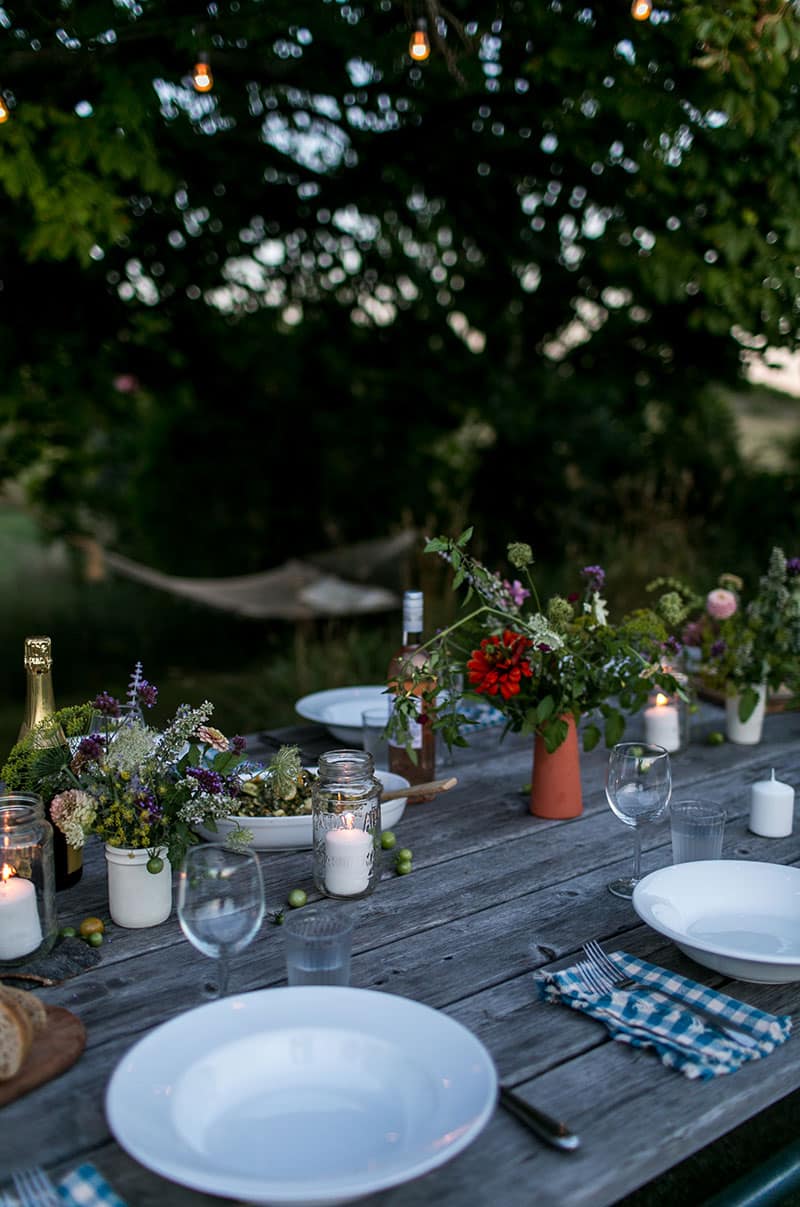 The last piece of the puzzle that night was finding napkins. Somewhere after a long hunt Jonathan found the napkins and just enough for the table. Before then we thought we may be using paper towels. They somehow turned out to be the perfect final touch to the table that night.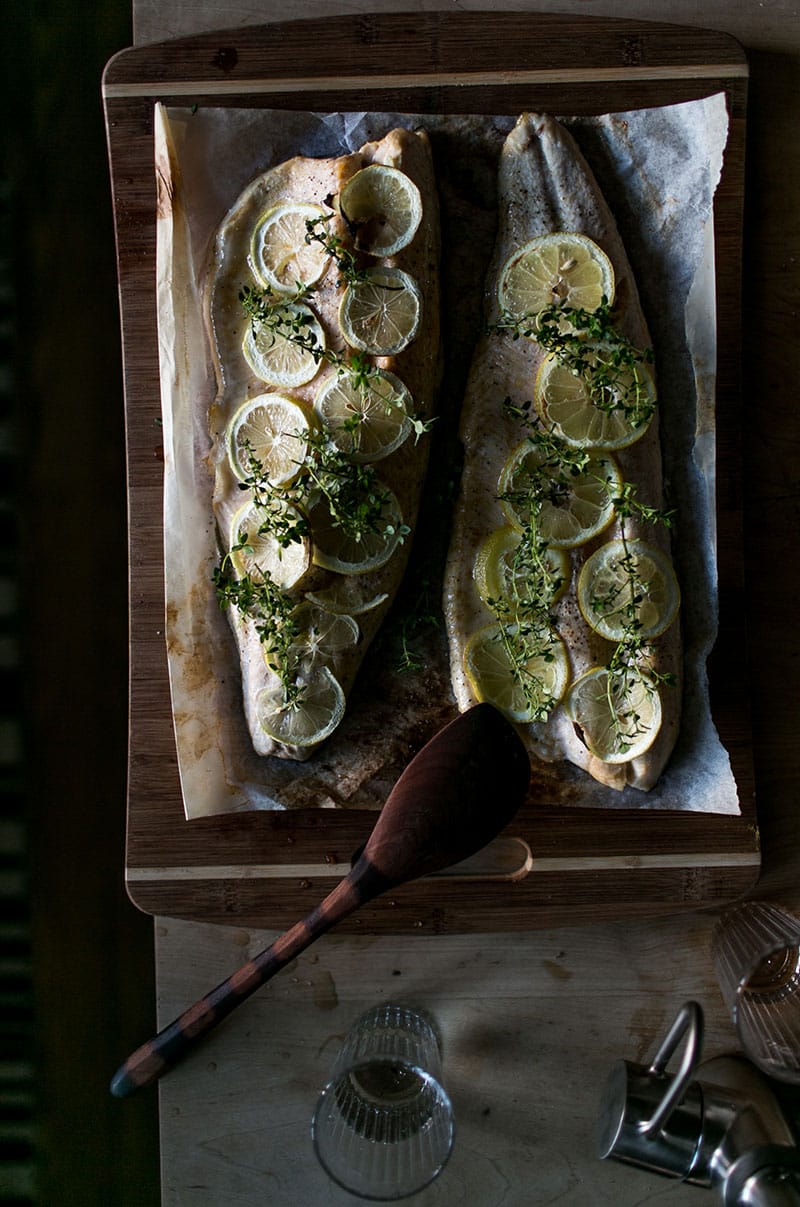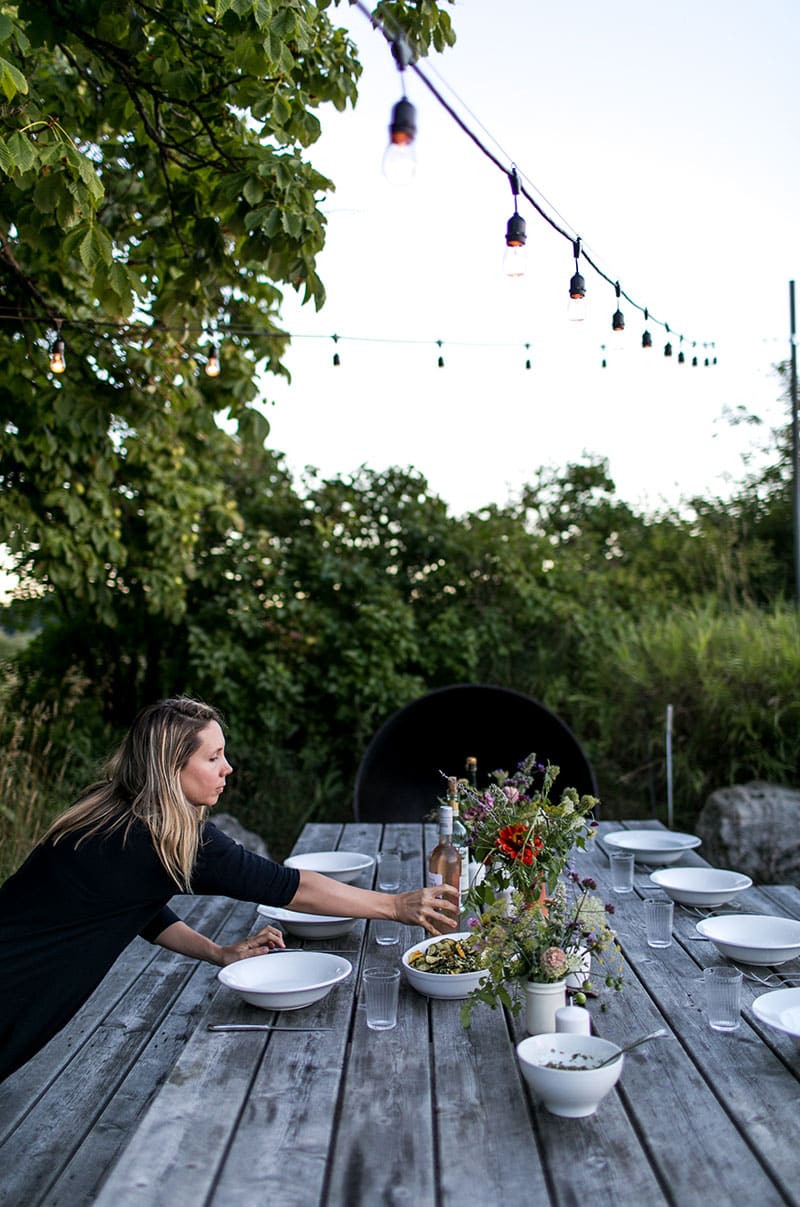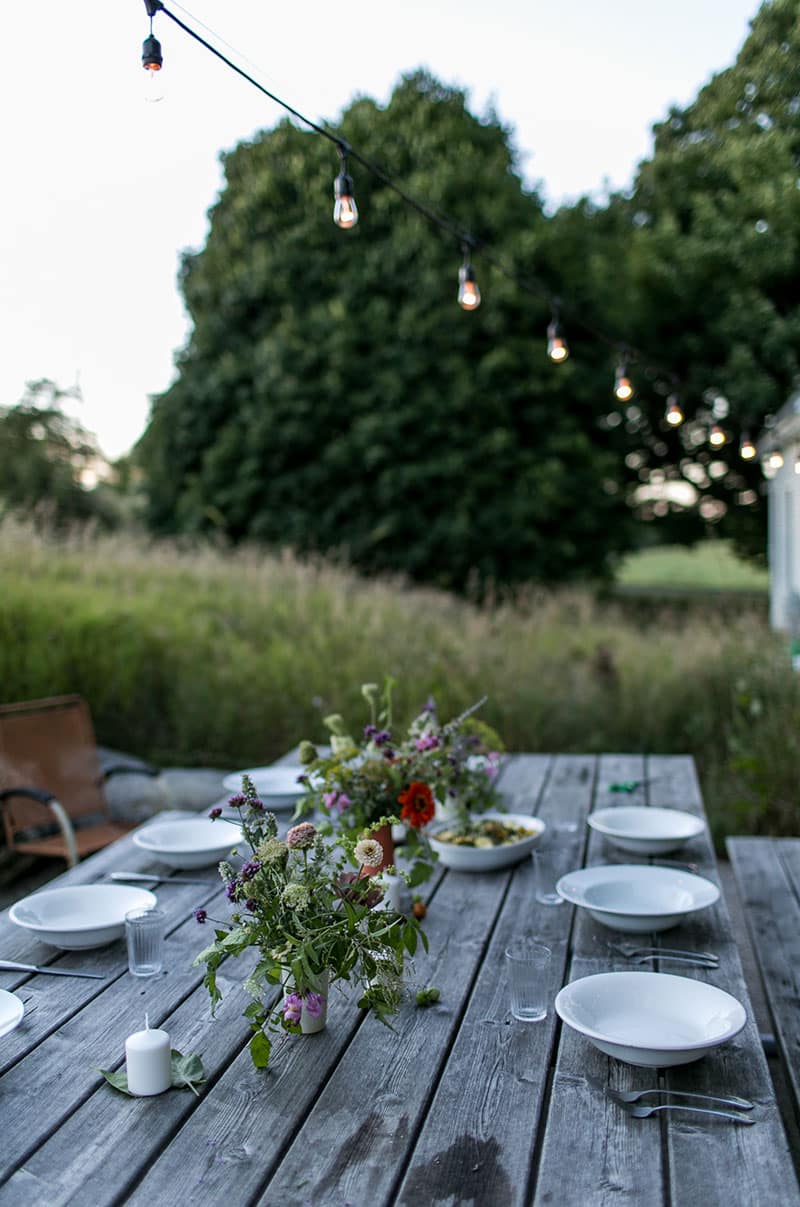 As the dishes came out and came on the table, we saw it come together and how in just a few hours we made a normal night become magical. I loved watching Anna put the final touches on dishes and Jenn make gorgeous arrangements out of what she had gathered. Watching my friends do their thing always makes me so happy. After doing one of these dinners with each of these ladies before with much higher production, we were all amazed at how easy and uncomplicated this came together that evening.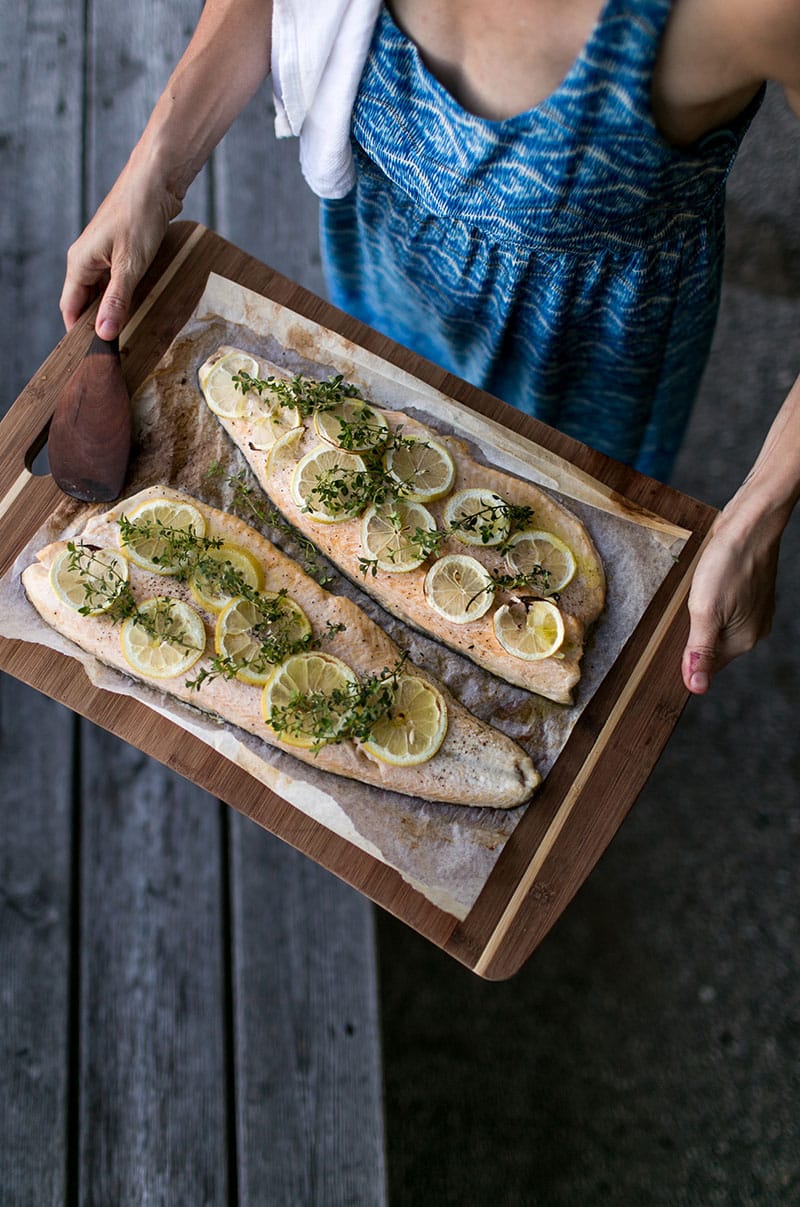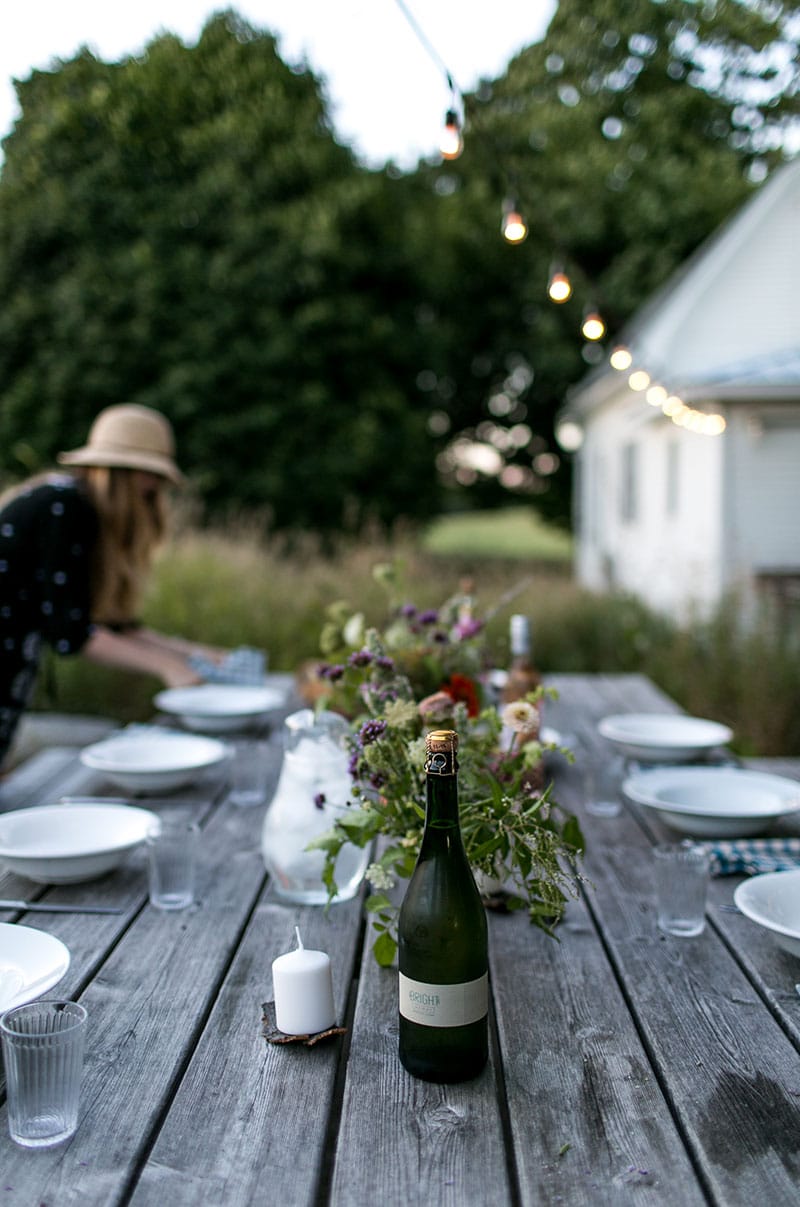 As we began gathering around the table while our babies slept inside, we marveled at the bounty of August and how all the elements for a beautiful evening fell together with such ease and all within arms reach of the area we were staying. Everything from the fish to a few of the wines to the flowers to the vegetable dishes came from the surrounding area. It was amazing to see how easy it really is to remain local. We talked about how sometimes when we create with what is available that sometimes it turns out even more beautiful that way.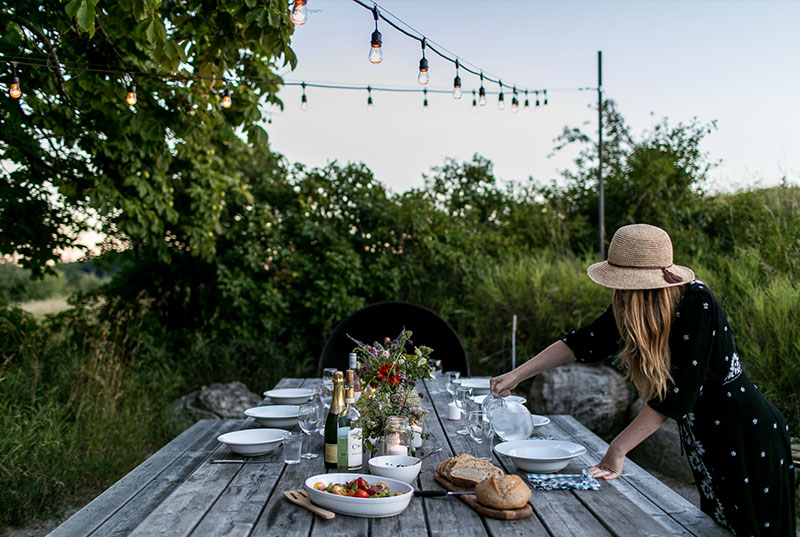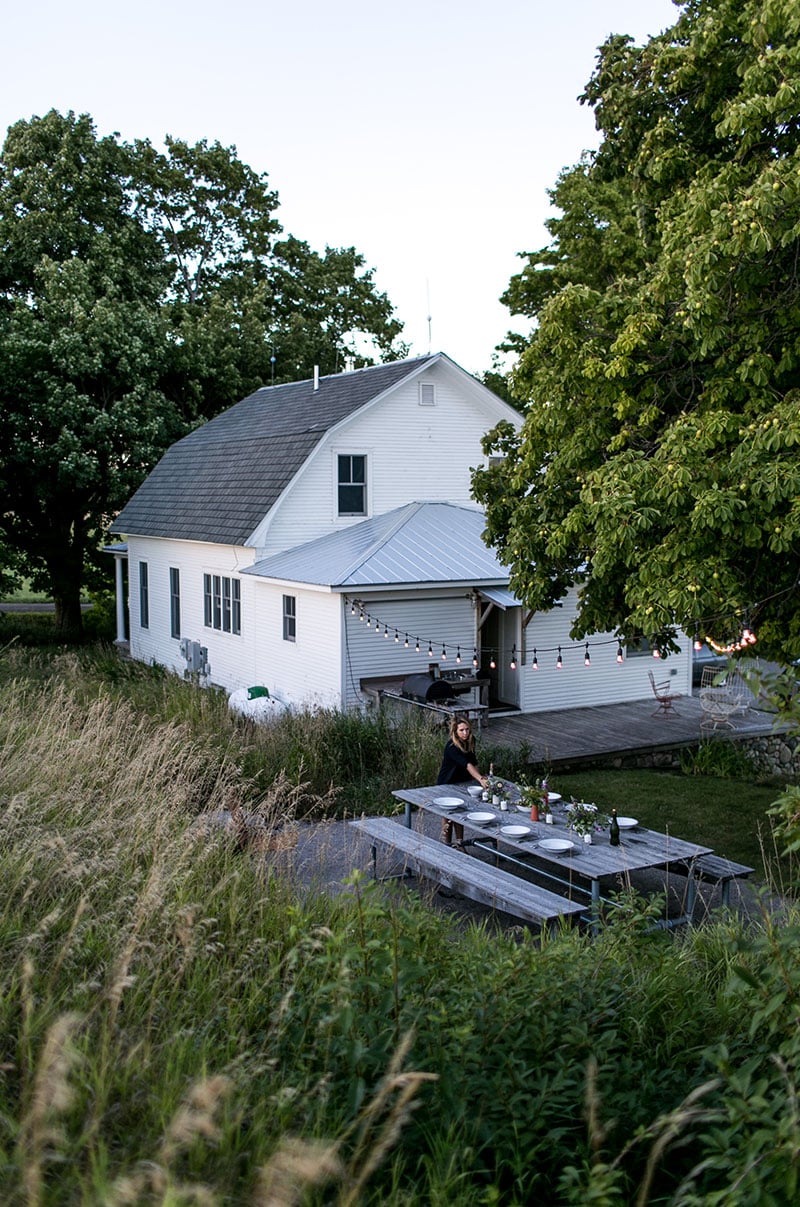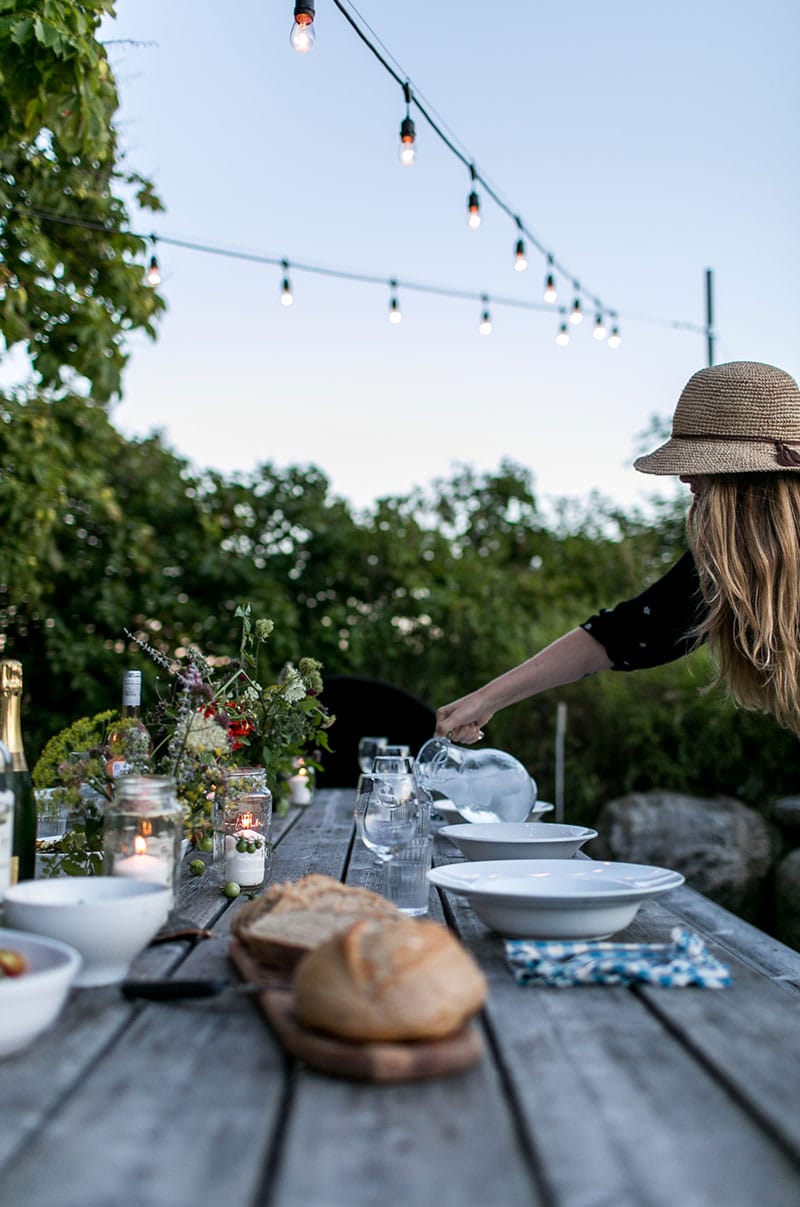 Watching this evening come together reminded me of a "why" I think I have long forgotten about. A why behind this space and the people I purposefully place in our life. A why I forgot has driven so many of our decisions. I was reminded that much of what I love creating most is based on the seasonal, natural, and collaborative nature of entertaining and gathering. I love how a great dinner party falls together and the details ultimately don't matter. Instead what you always leave with is how great the food was and how amazing the company was. That is why I started this series and it was the most rewarding thing to be reminded of this again.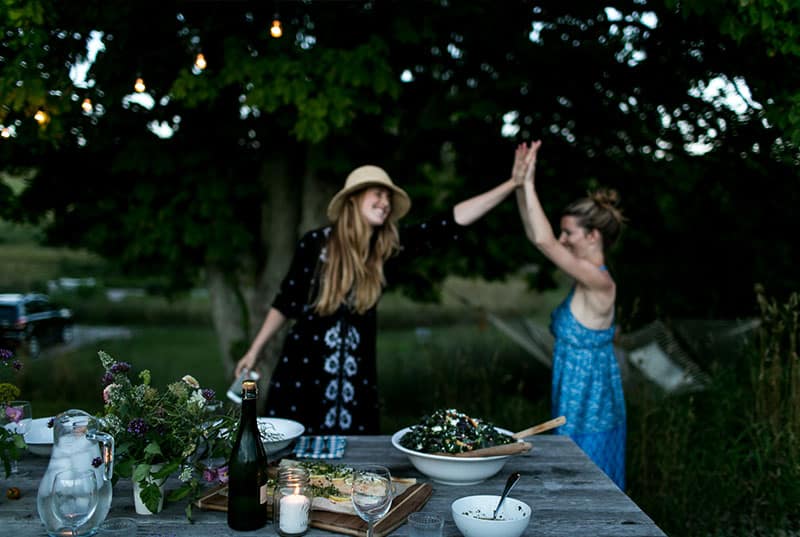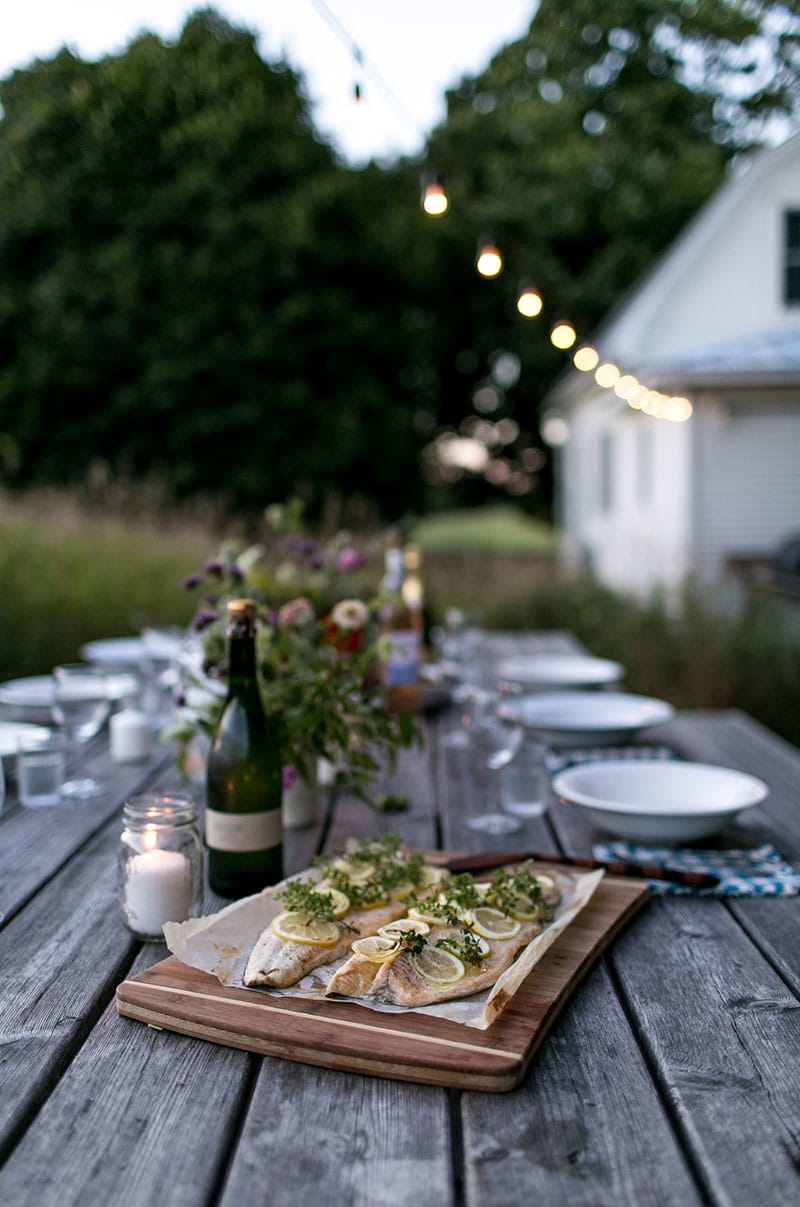 After the last 6-8 months or so working to get back to creating really inspired work again, this night felt like getting my groove back. Having a baby has slowed me down in my work and creativity more than I anticipated. Many times I have felt it may be impossible to get back to my old creative self that was full of boundless freedom and mental space. This night was what I needed to remember that that woman still was there underneath all of the learning and growing of being a new mom. These moments of being reminded that I still exist have come at various times in the last 6 months, but this was one of the big ones. To see myself doing life not much different than I did here at this dinner 3 years ago, but now as a mom, showed me that this whole thing isn't changing me. Instead, it is only making me a better version of myself. That is the kind of reminder you need as a woman who is trying to find the balance of her own passions, being a great mom, and being a her best self for all those around her.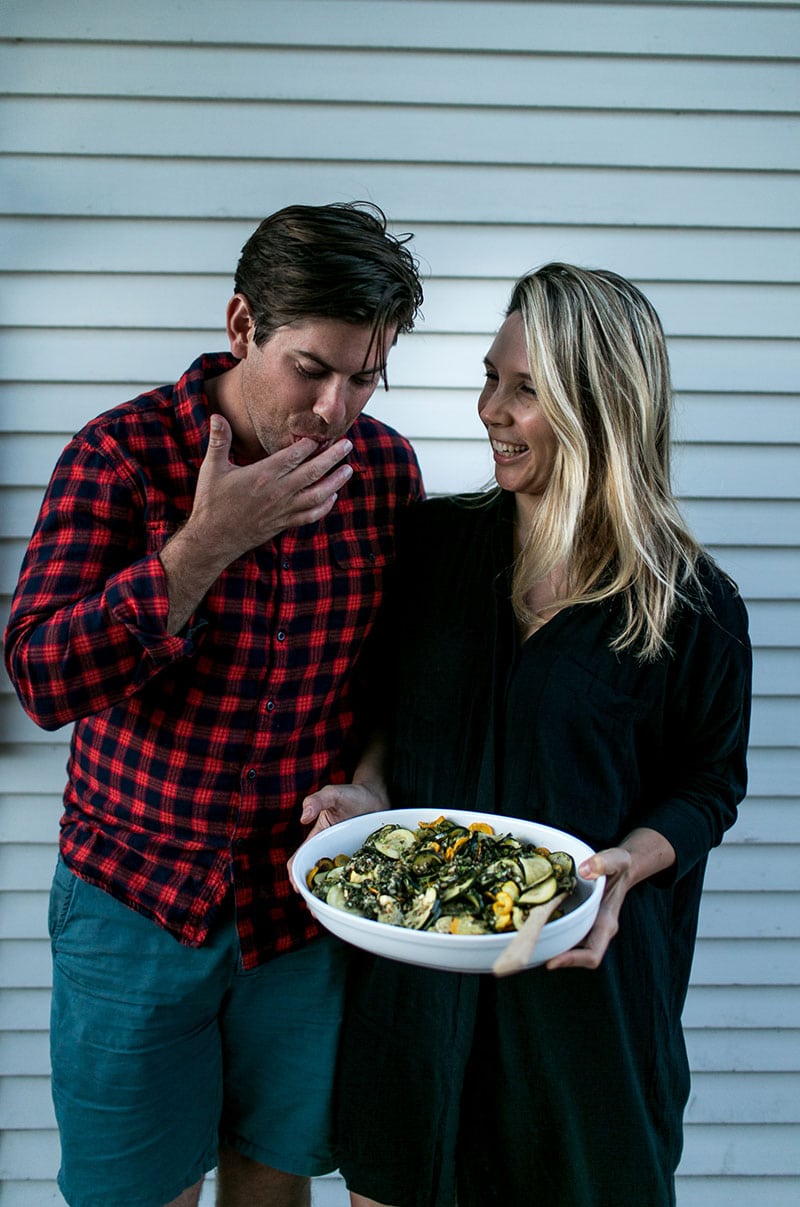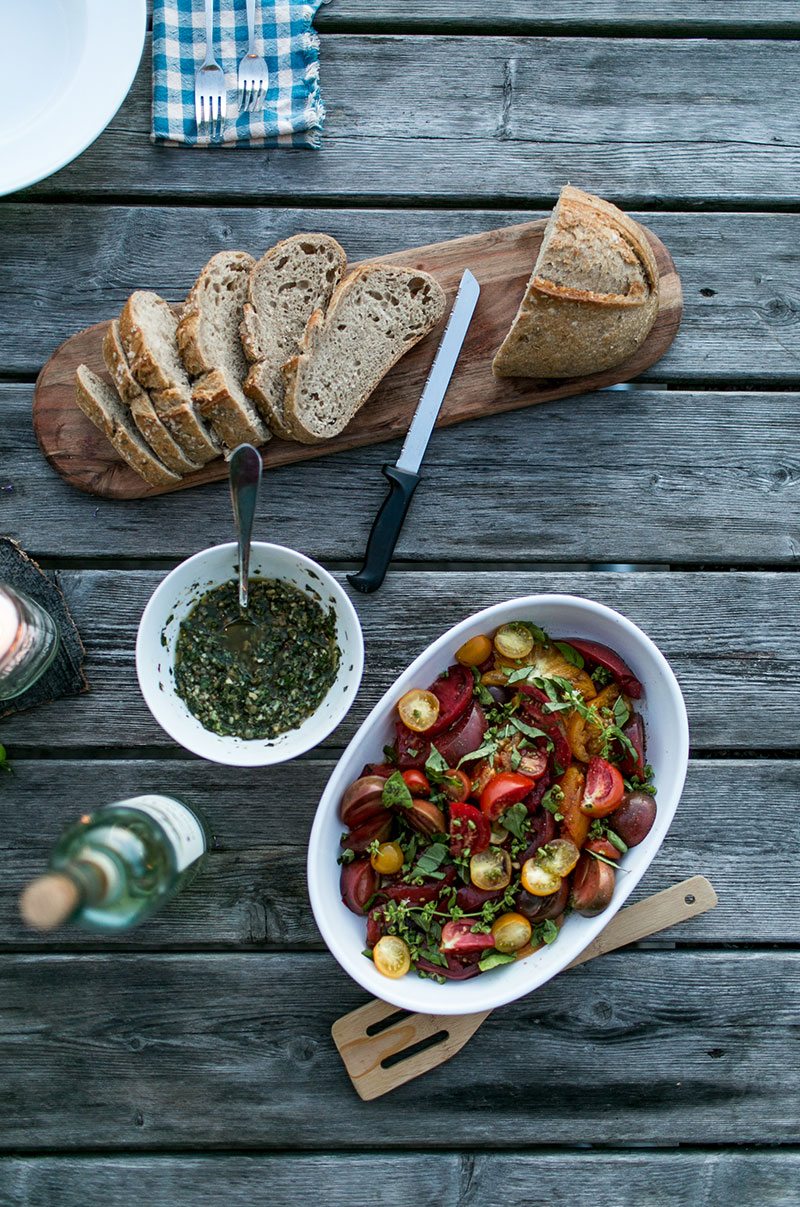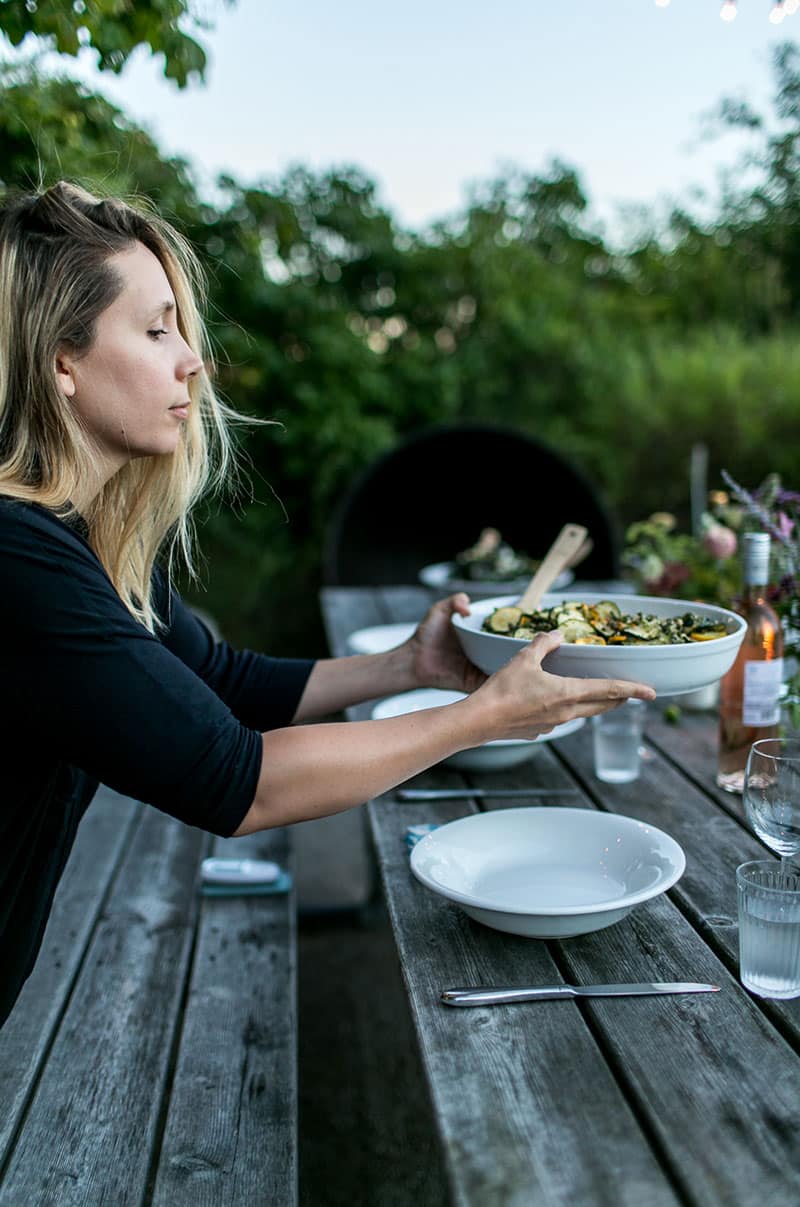 I have found that some of my most pivotal moments in my creative life have come either while traveling or gathered around a table with people I love. There is something about the table and the setting created with the hands of those you love that creates comfort and breaks down walls for real moments and conversation. This night didn't lack any of those moments either.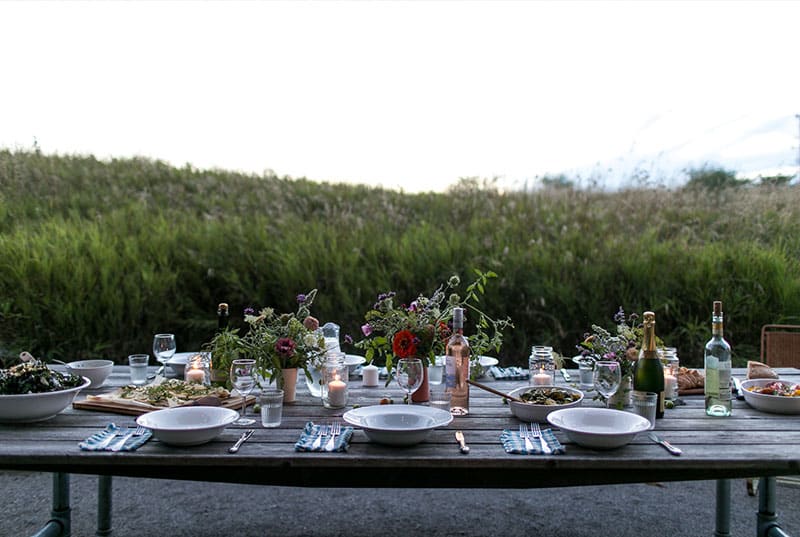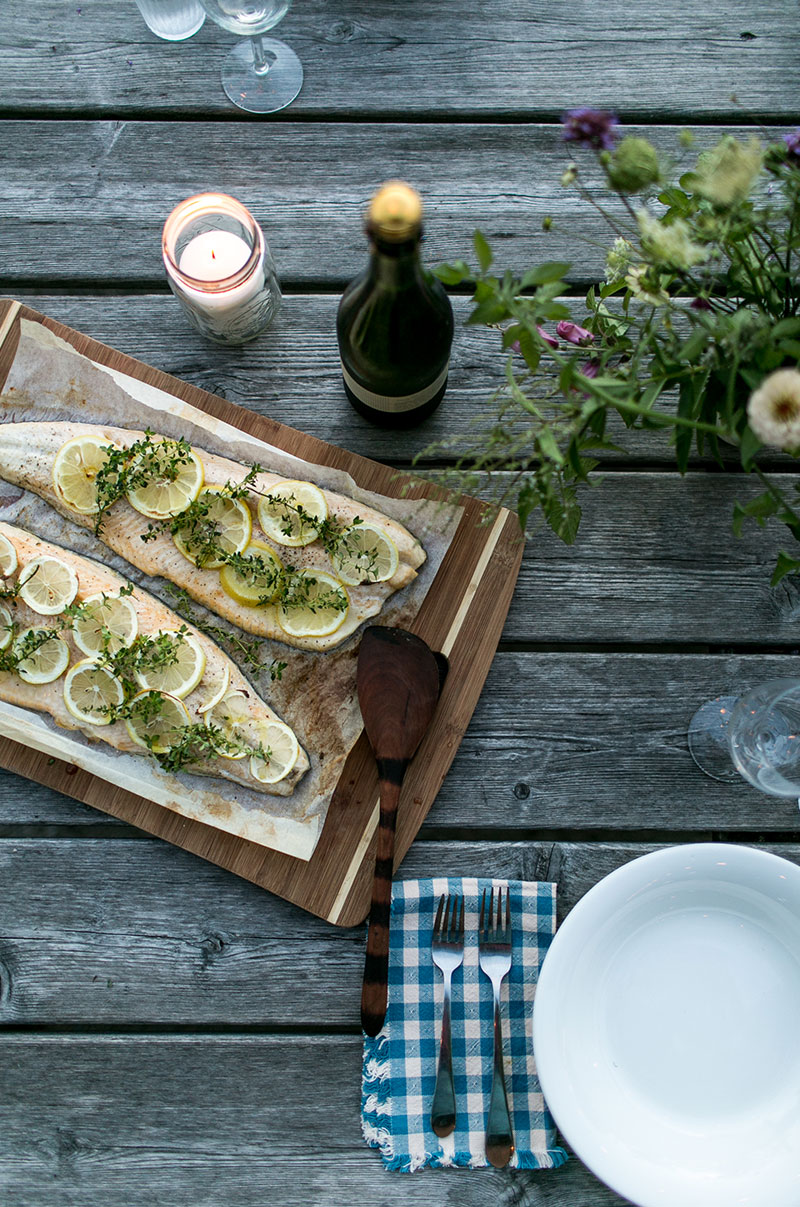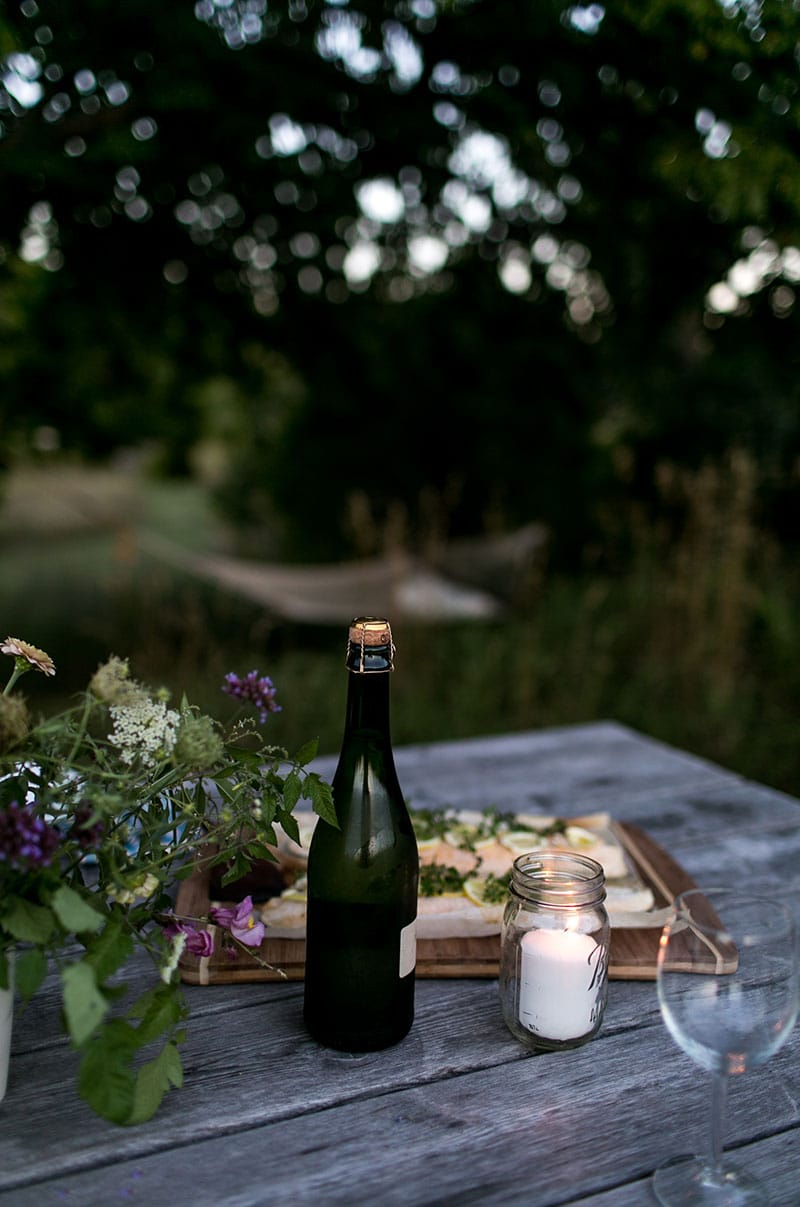 As the sun began to set and we took in the scene of the table we had worked so hard to build, we enjoyed the silence of the meadow around us and the rustling of the leaves from the light cool breeze coming off the lake that identified fall wasn't far away.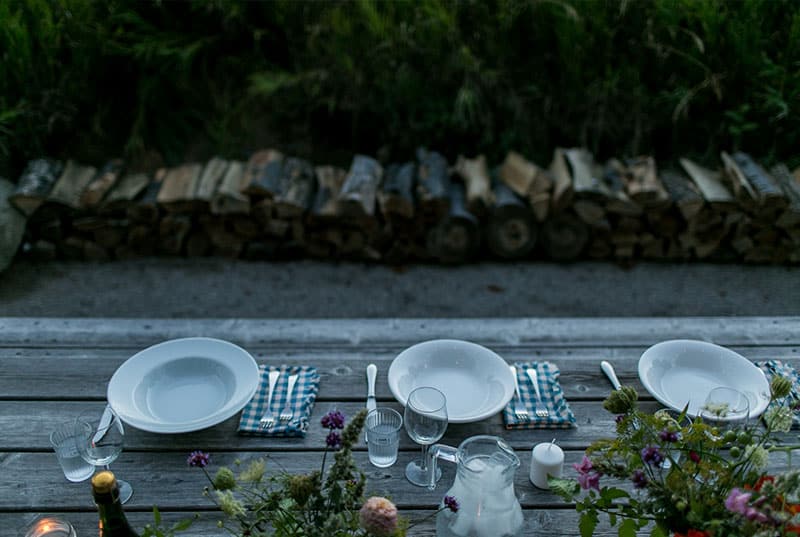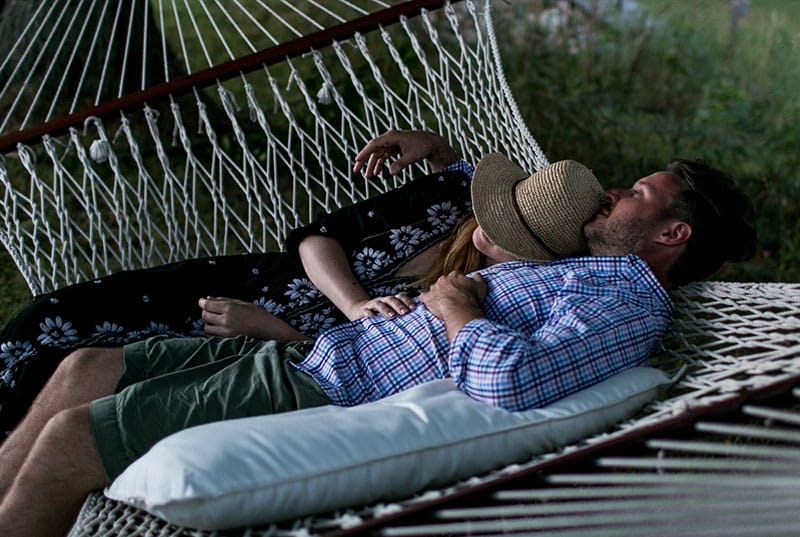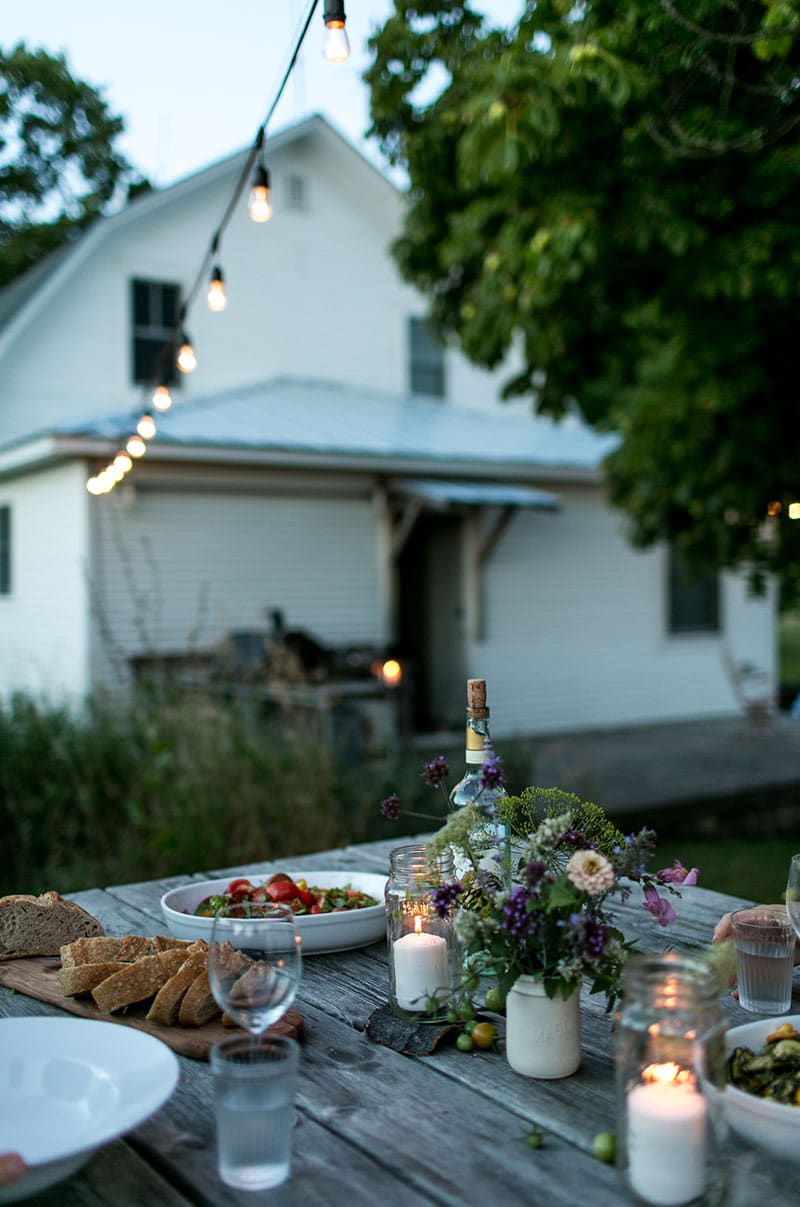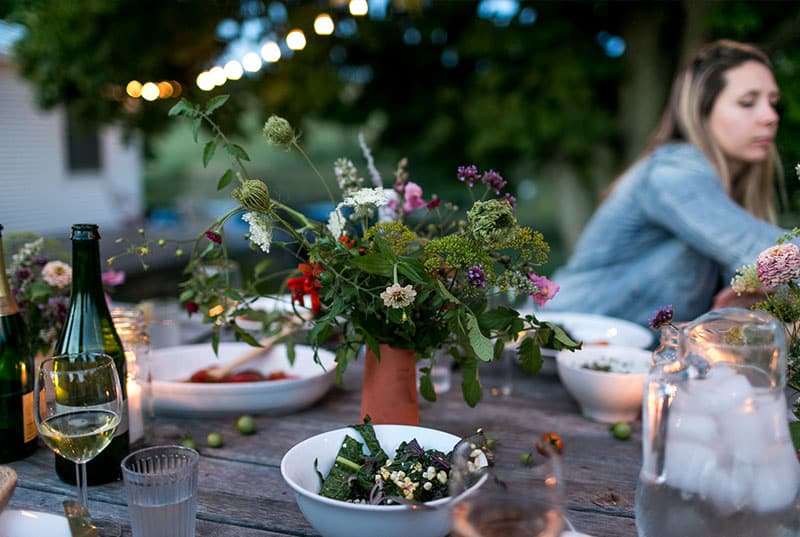 We passed dishes, poured wine, and let the light do its magic on our creation that evening. We pulled on sweaters and jackets because the chill was in the air enough to do so. The heat of the day had worn off and it was almost cool enough to warrant a fire that evening. The bistro lights set the perfect ambiance, as they always do. Everything felt right and it felt like the perfect celebration of friendship, creativity, parenthood, vacation, and a season of many warm and sunny days and moments.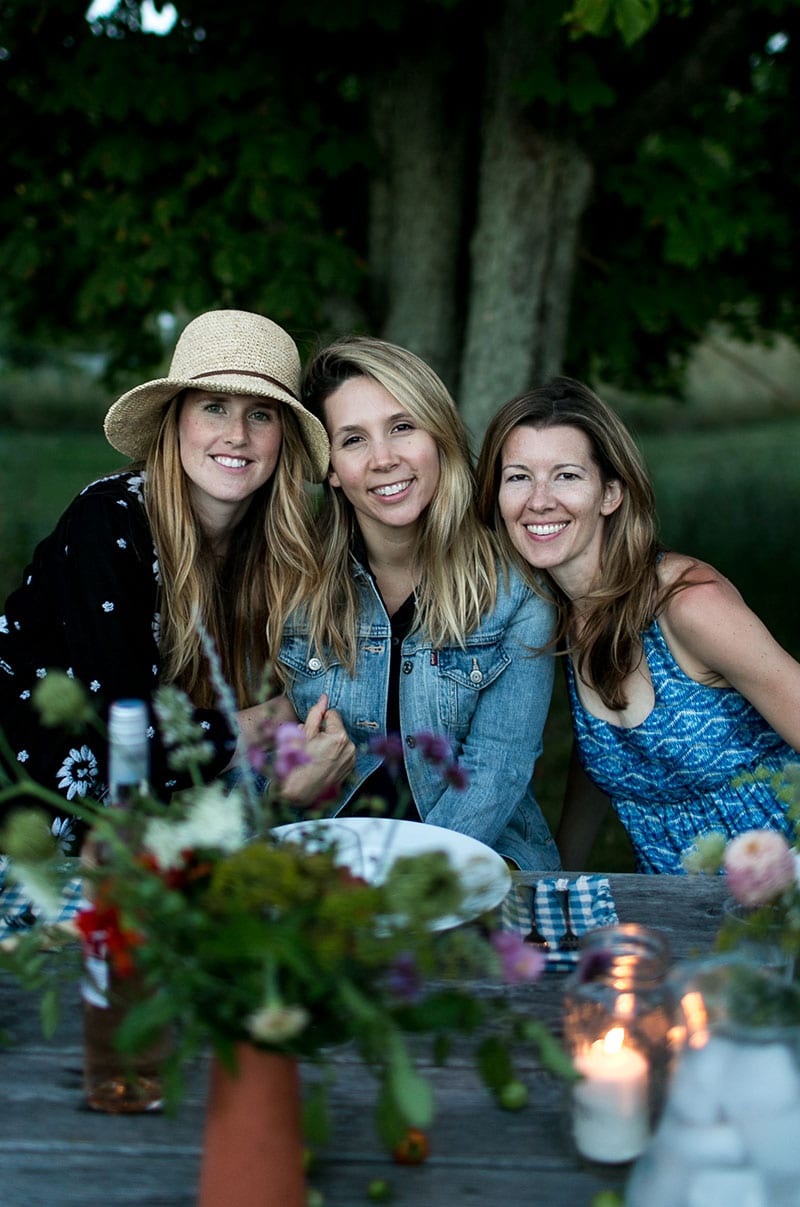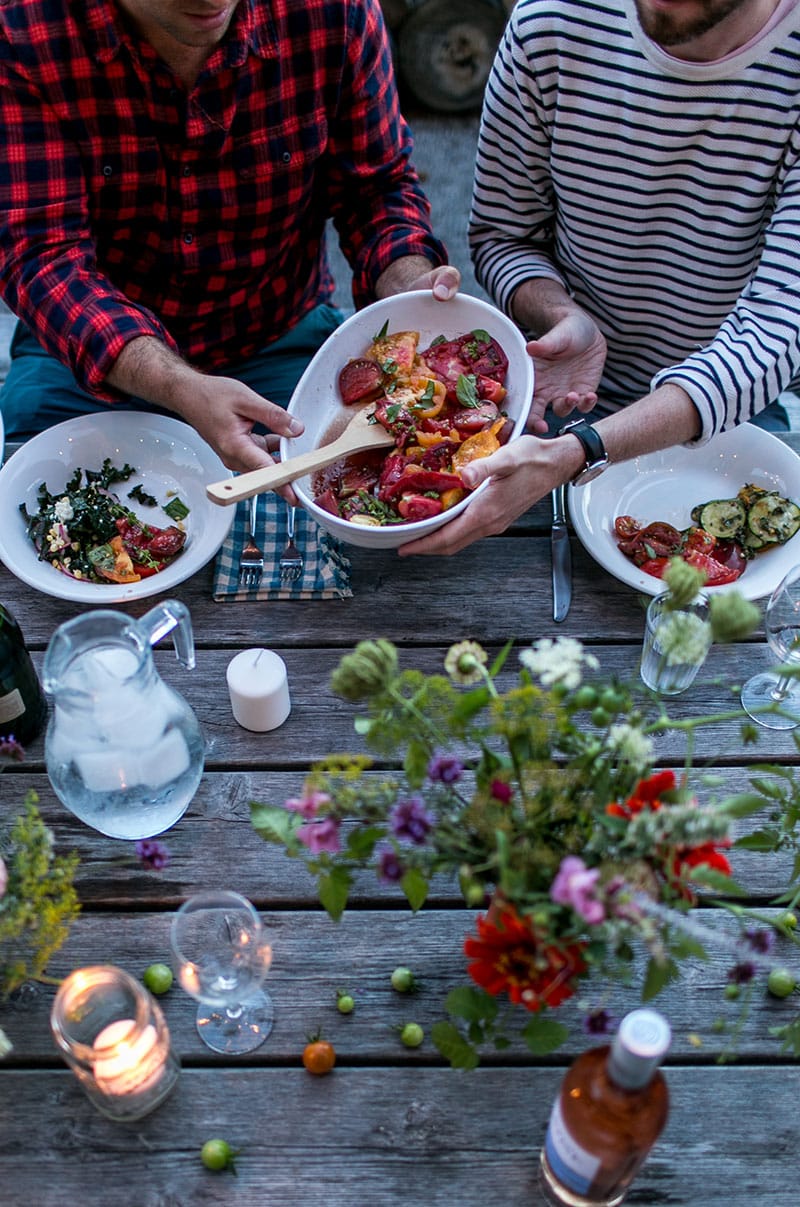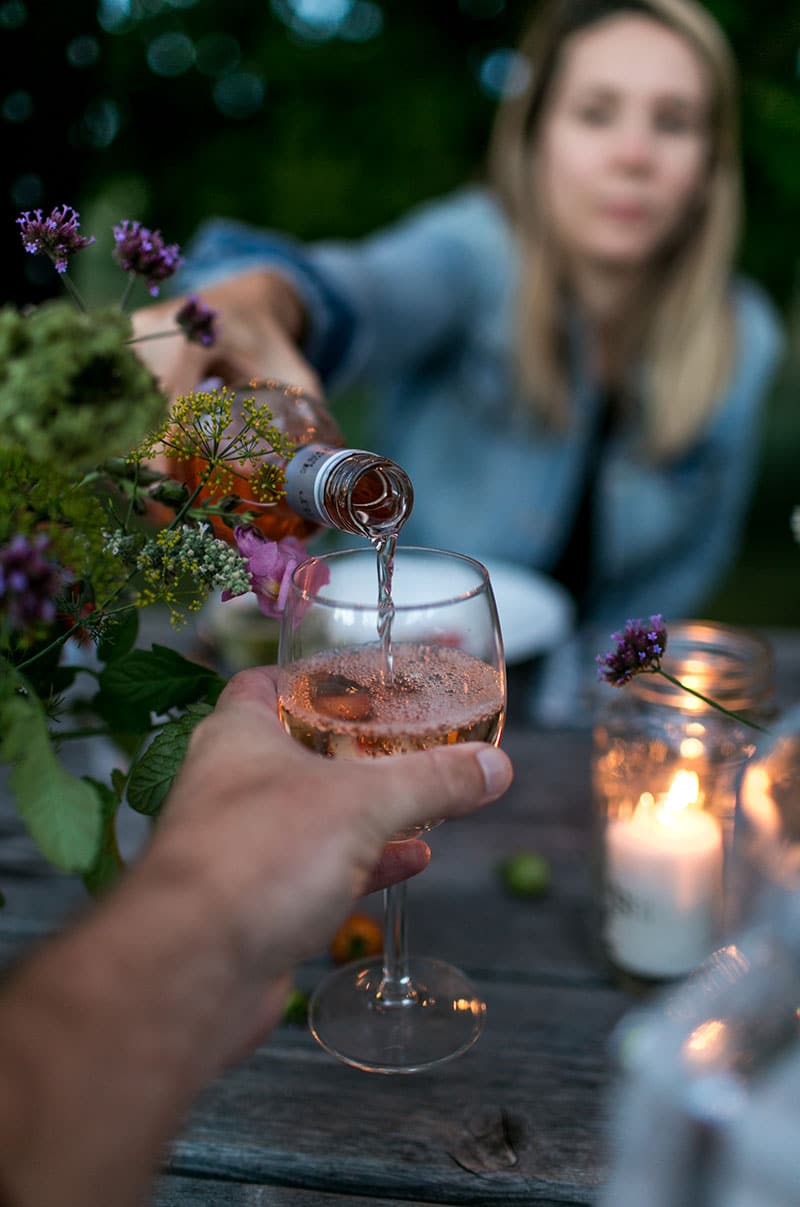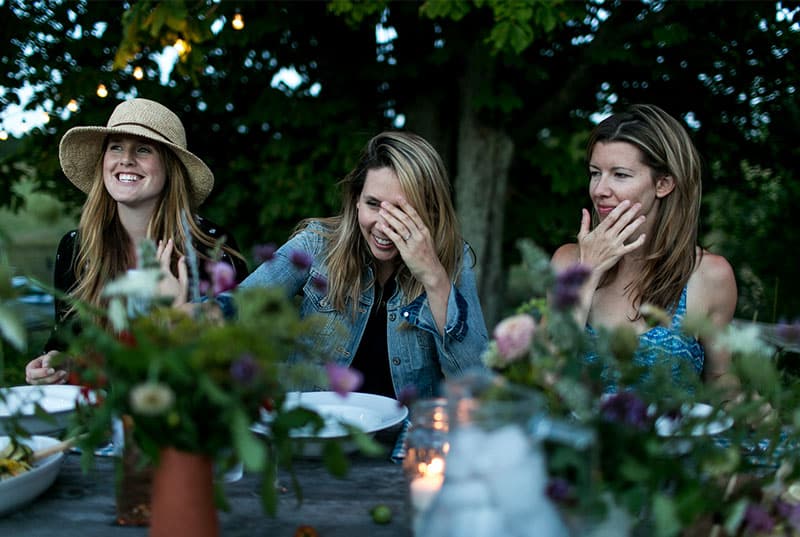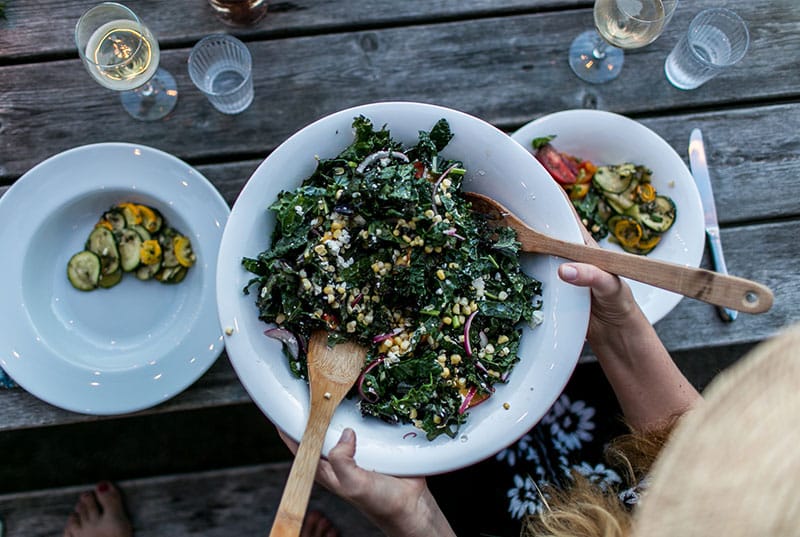 As we passed dishes we talked about how this summer had brought so much growth for all of us as couples and individuals. There were new babies, new jobs, losses of pets, physical changes, mental changes, new homes, new apartments, and new adventures. So many things to be discussed, celebrated, mourned, and embraced.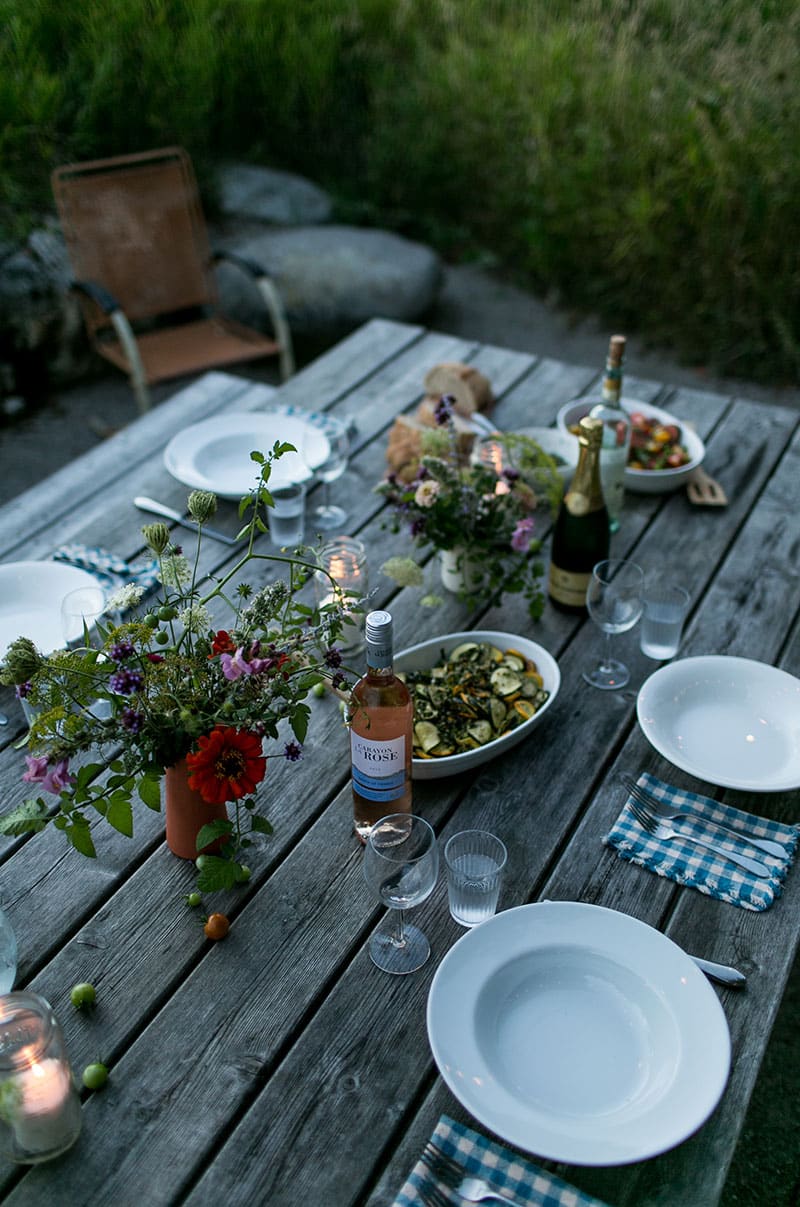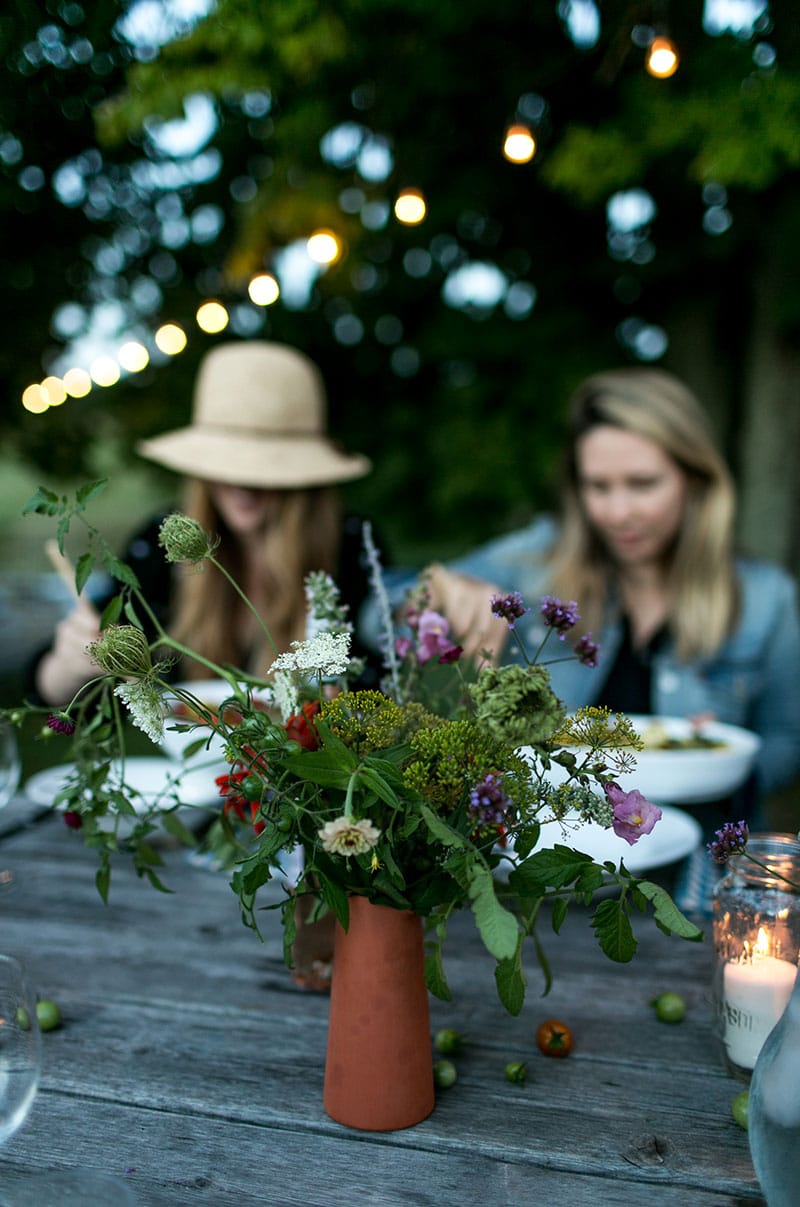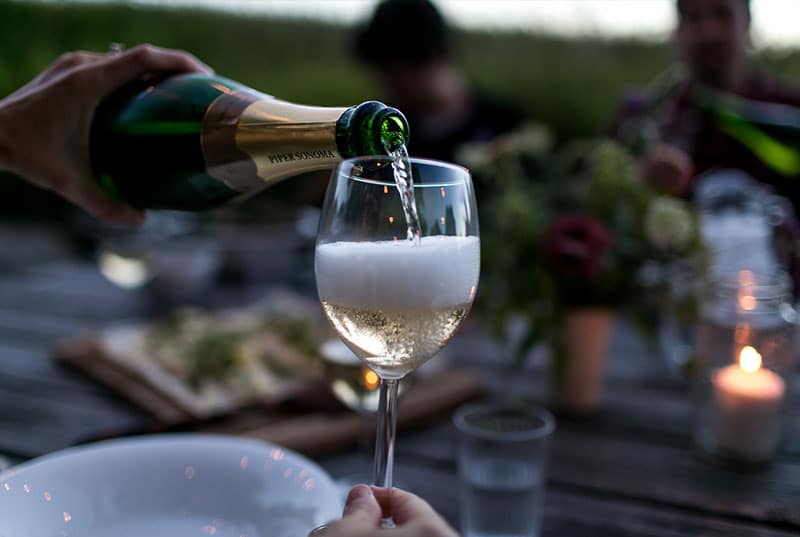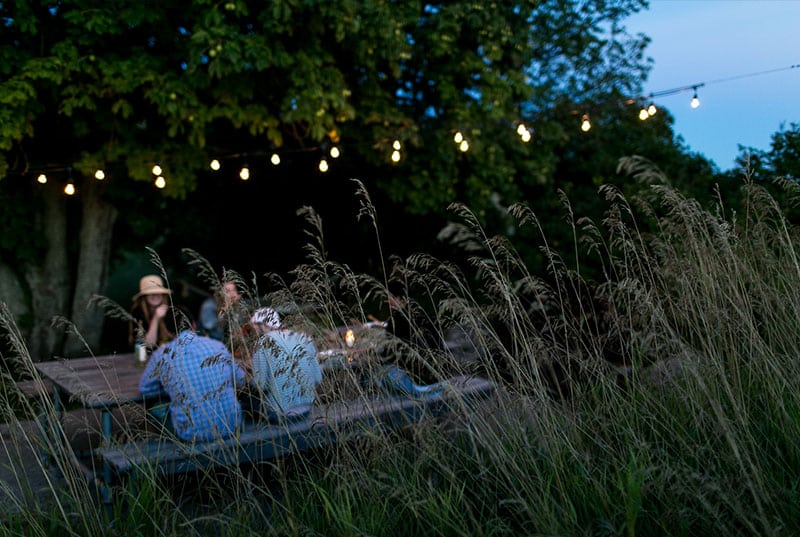 We reminisced about all the places we have all seen each other over the years and all the experiences we have had together. We talked about the first times we met one another and had good laughs about where we were then and where we are now. It was the kind of laughing that seems to feel best over great food with good wine.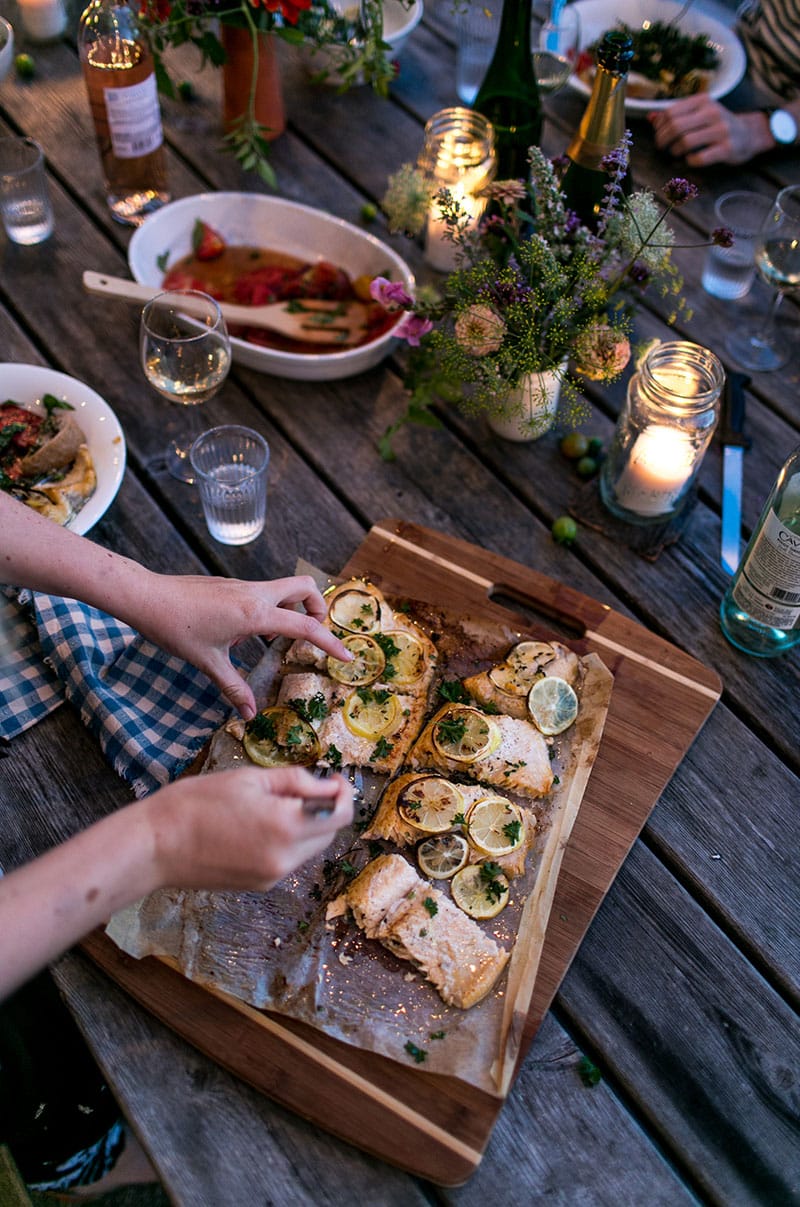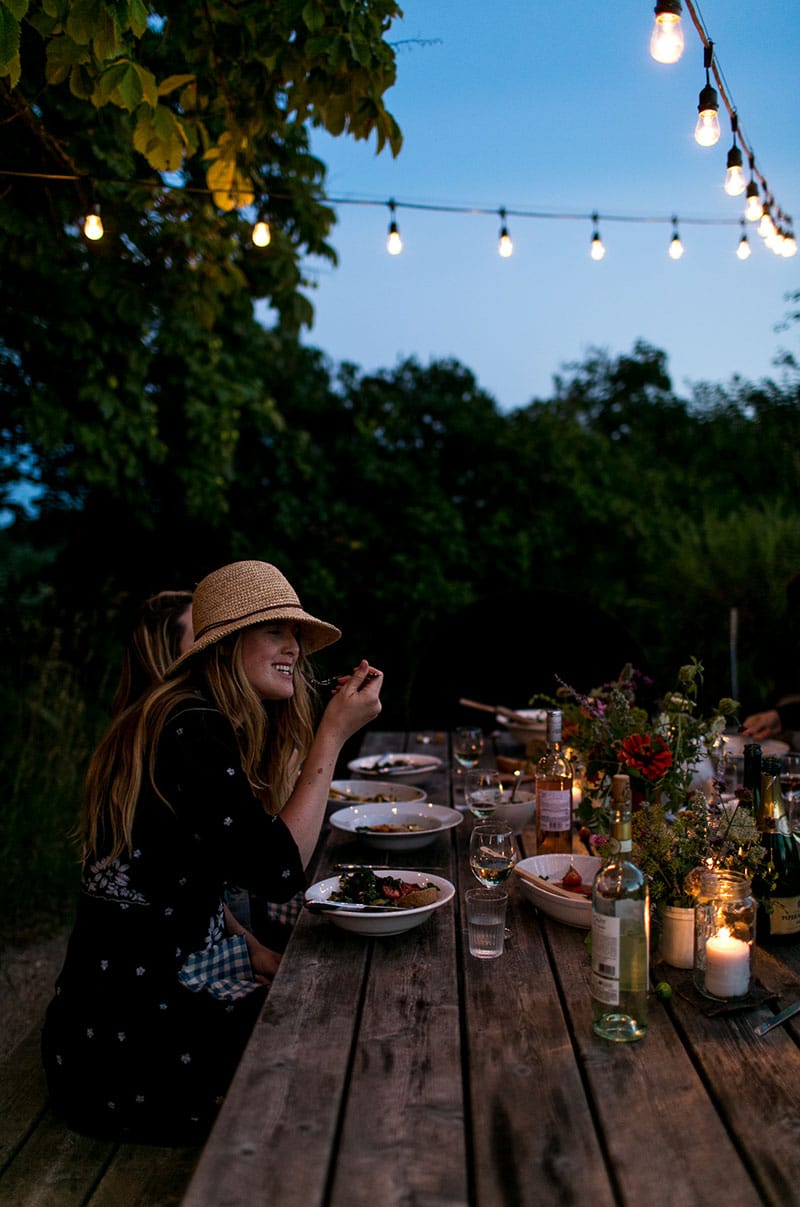 The night was the greatest way to close out the height of summer and to open the doors to the beginning of a new season, full of new adventures, and new places we would all head next. We talked about where we our paths would cross next and how we hoped to support each other through the upcoming seasons of life.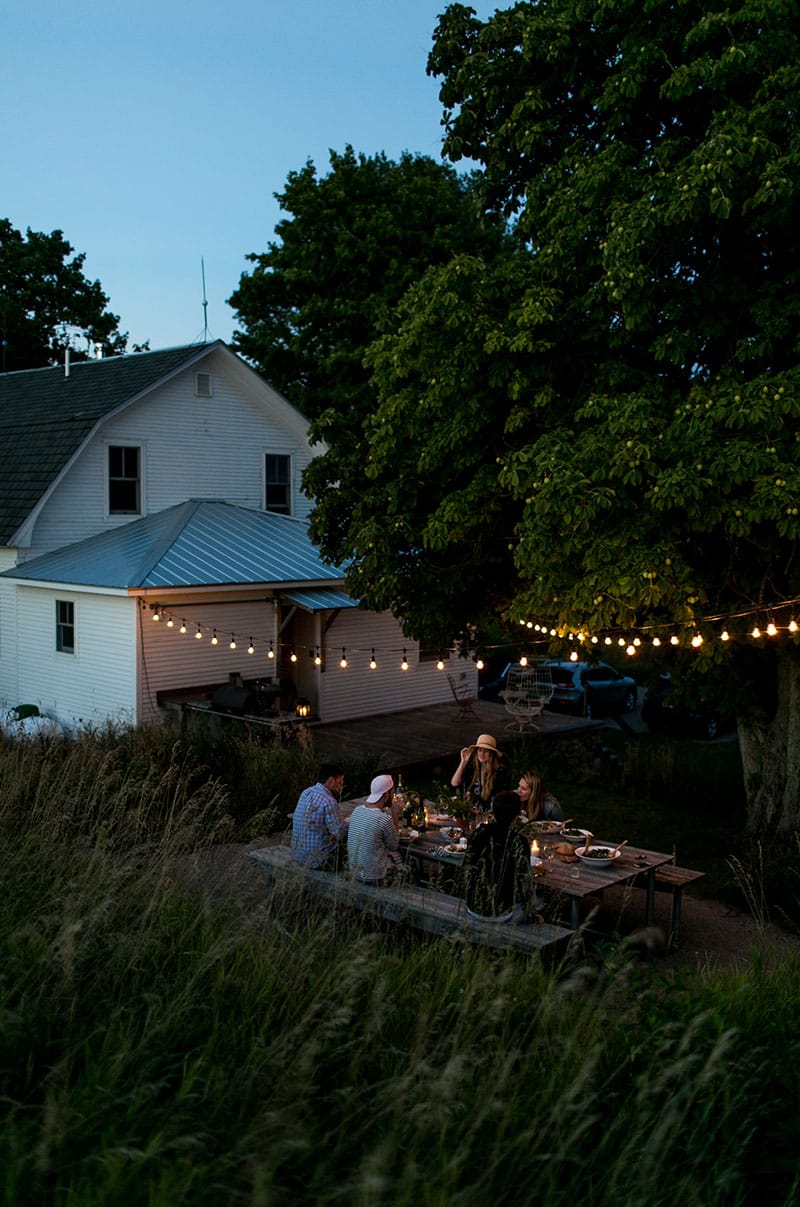 As the night lingered on our monitors for our babies rustled and we were called back on duty to be there for our little ones. It was the reminder that though we have new responsibilities, it is no reason to not intentionally make these types of moments happen, and maybe in fact, it is even more reason to do so. This night was a wonderful and perfect way to end this season and to begin another.

Since this dinner was all pulled together from the farmhouse and I cannot tell you where anything came from. Instead, we have created an edit specific to this dinner that you can check out in order to find similar items from this dinner if you are curious.