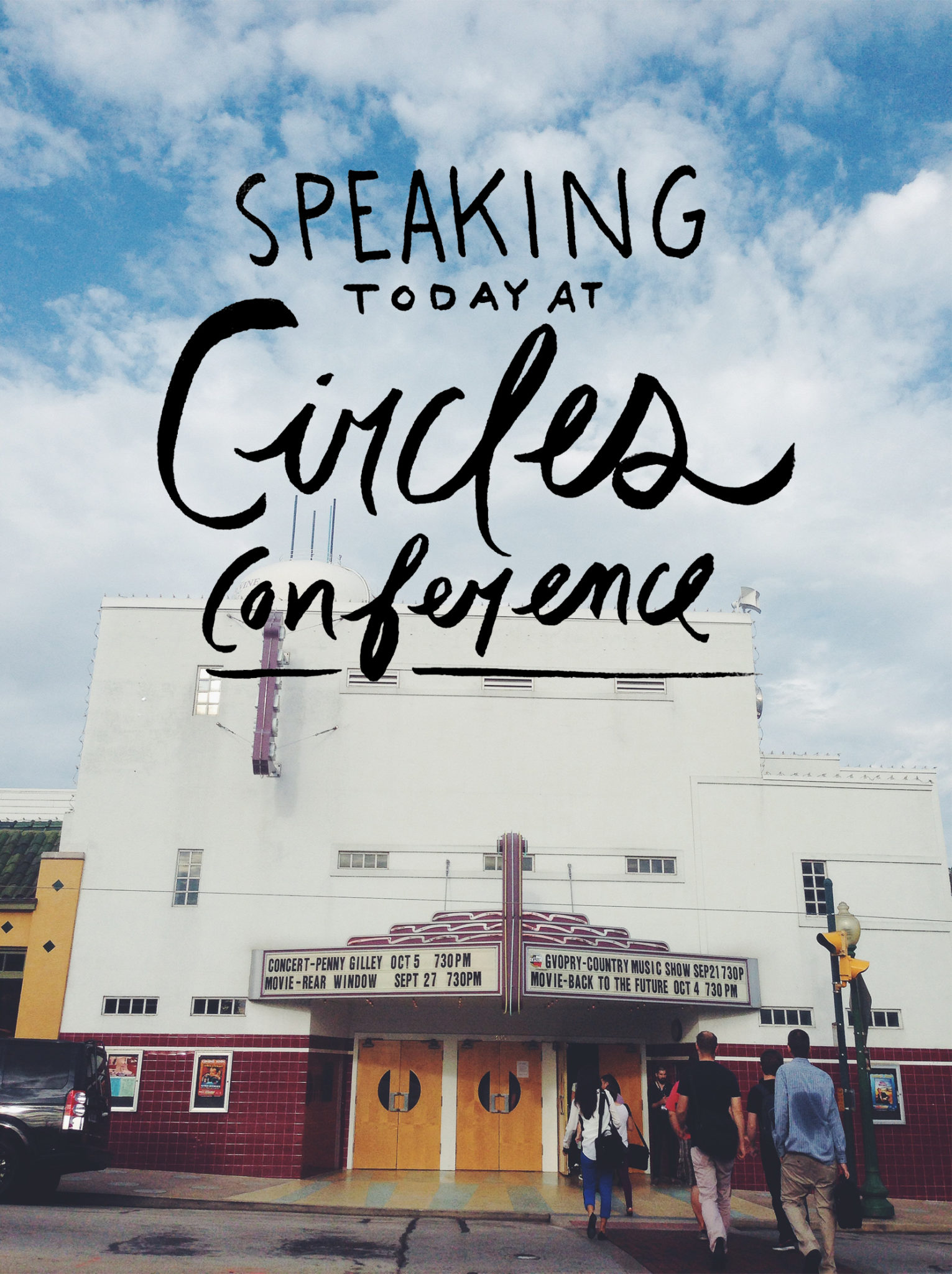 Today I am jumping on stage at the Circles Conference in Grapevine, Texas just outside of Dallas to speak about looking at being a creative entrepreneur in a new way. I plan to share my talk further here on the blog afterwards, but I wanted to at least let you all know that we are having a blast meeting so many wonderful creatives and being inspired here.
You can still catch my talk even if you are not in the room. Sign up for the Live stream and you can access the whole conference as well as my chat. There have been some really wonderful talks so don't miss out.
Check back Monday as we share that one other Cape Town post we discovered in our photos. We also will be sharing a few other exciting things this week before I head off to Palm Springs in less than a week.
Cheers my friends! You all inspire me. Thank you!