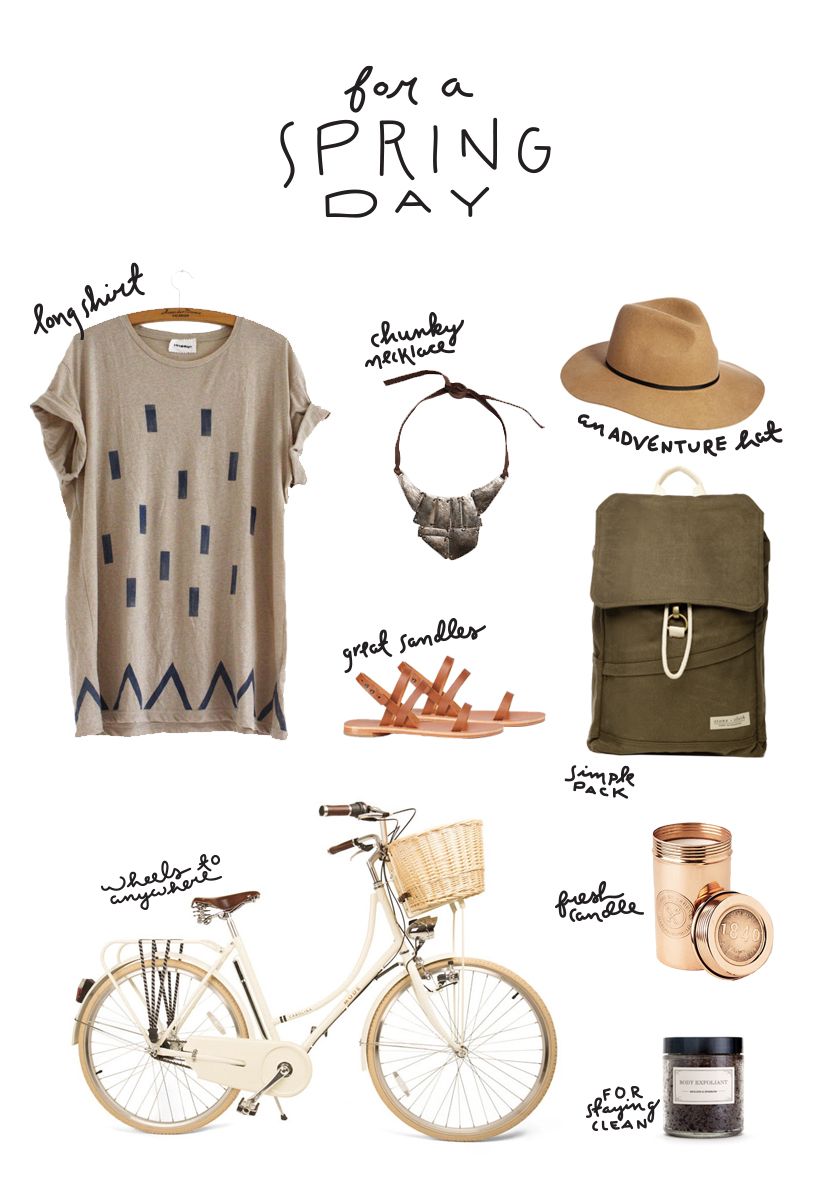 Spring is pretty full on, here in Raleigh. Yeah, sure we are getting rain tomorrow but rain makes the flowers and trees bloom so I am not going to complain. After experiencing long winters up north, this weather feels like a dream. We are probably loving it more this year than any other because we just become so accustom to shoveling snow as late as May. The good news for our friends up north is that it is on its way. So in the spirit of chirping birds, longer days, sun on our faces, and feeling happy; I thought I would share some recent Spring finds that I feel are pretty essential to this season.
Beige Navajo Shirt Dress from Things Like Diamonds  |  Artemis Necklace from Noonday Collection  | Fedora from ASOS  |  Leather Sandals from Everlane  |  Benson Waxed Canvas Backpack from Max & Moritz  |   Bicycle from Mosi  |  Lost and Found Candle from Anthropologie  |  Body Exfoliant from Mullein and Sparrow
Hope you are finding a way to prepare for Spring today! Happy Tuesday!