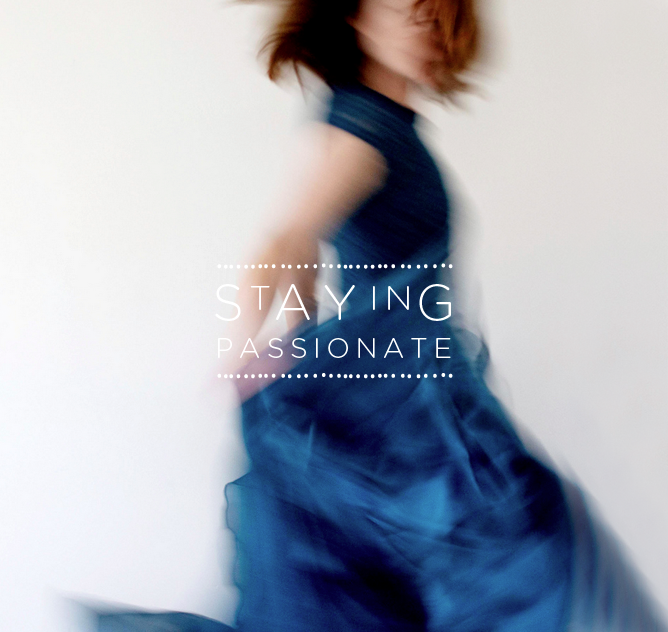 image via: heather type by: megan gilger
No one said when you set out on your own as a creative and carving your path it is going to be easy. Actually probably most of you were told it was going to be a long hard road, but ultimately rewarding. The thing I missed the memo on was the level of passion and consistency this kind of life takes. Everyday I wake up excited to be a blogger, a designer, a creative but what I have found defines our success as entrepreneurs and idea makers is our passion and ability to continue to challenge ourselves daily.
Many believe working for yourself means you have free time, you make your own schedule (aka go to the gym whenever), and you can live the life you are dreaming in the present moment. This is all true and a huge reward in being your own boss, but the part many don't share is the long hours you spend creating, planning, working, and not sleeping. In fact I have been known to become somewhat anti-social. I am terrible at being a friend at times and go through ups and downs of my free time. Many of my closest friends know this is nothing personal but simply what has to be done in order for me to get things done so we can pay bills, meet deadlines, and get back to enjoying being young again.
But as I am about to enter another pretty intense month or two of work and my schedule is filling up quickly, I am finding it be a test of my stamina and level of passion for what I do. Yes I love it, but the ability to push through those moments when you would rather be out with your friends on a Friday night than plugging away at a design quote or emails can challenge you in ways you never thought possible (thank goodness for a good bottle of wine). At times it feels like running a marathon and I am pumping myself up to run that hill at mile 20. Once you get in to it you know you are going to make it and it is going to be awesome, but it is getting through those first few steps that can be the hardest. If anything the last few years of being a self-employed creative has taught me extreme discipline and a confidence in myself to to accomplish whatever I want to put my mind to.
Finding a way to keep yourself motivated can be hard so I make sure to set goals, get organized, and find ways to reward myself when I accomplish something I have worked hard for (can we say new coat from Zara?!). It sounds simple, but sometimes these little things can make all the difference in a hectic few weeks with a lot of late nights, meetings, and deadlines. These things help me remain passionate and keep me away from feeling discouraged.
What do you do as a creative to stay passionate about work during the hardest and toughest times whether you work for yourself or not? Are there certain things you need on hand at this time…well other than coffee?