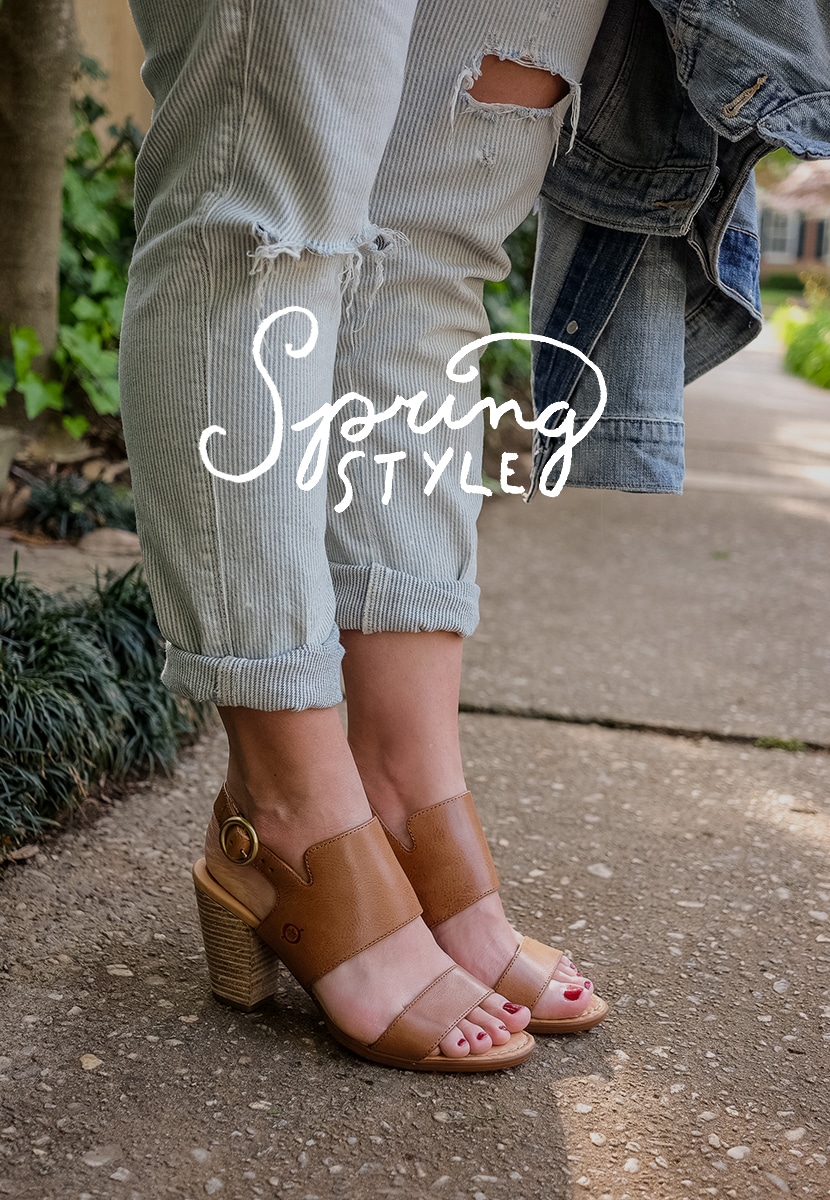 As I begin to surface from the haze of new motherhood little by little these days I am starting to think about what life will be like as I spend the next 9 months or so getting fit and back to "myself." While I was pregnant I fought so hard to stay as true to my own style as possible. At the end, it was really hard and then the weeks after I felt it was even harder. In all honesty, I pretty much lived in comfy loungewear dresses and leggings most days. These days coming into the third month of postpartum, I am beginning to feel a little of my old body beginning to show its face again. Sure it looks different on so many levels and now I think about what I wear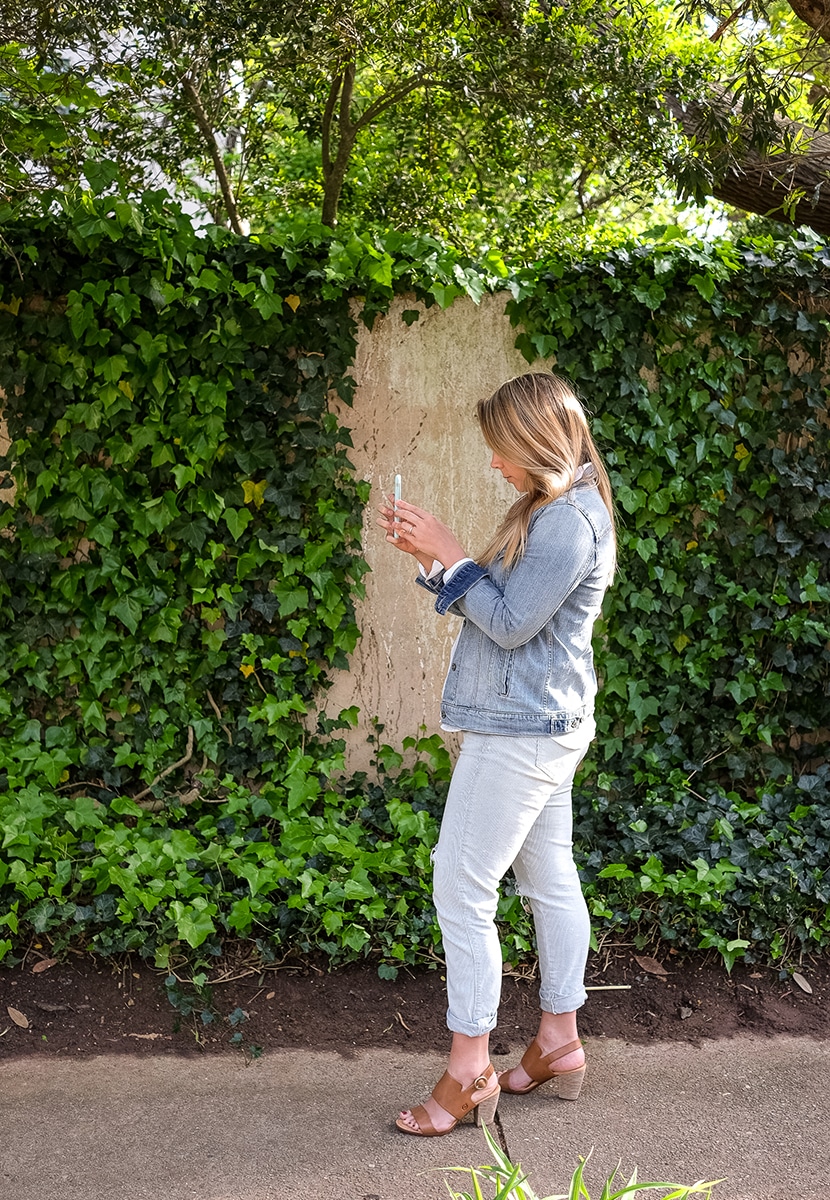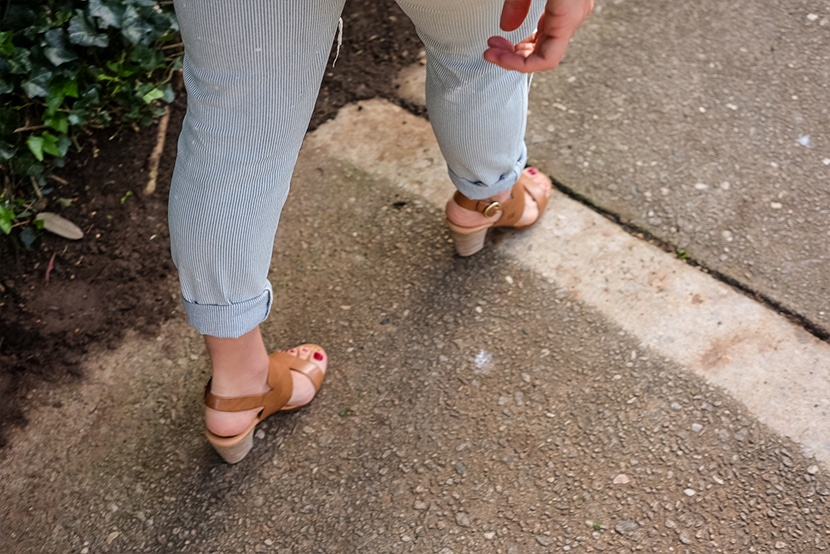 These days as I am coming into the third month of being a mom, I am beginning to feel a little of my old body beginning to show its face again. Sure it looks different on so many levels. Nearly every day is a new challenge of what might fit and what doesn't as I look at my closet very differently than I did before. My deep v-neck shirts and an extra button unbuttoned on my white shirt just doesn't fly as well and my boy jeans that used to be loose now fit like normal jeans, but hey! they fit. Life looks different on many levels at this stage but I finally feel like I am stepping back into thinking about my style again. It has a new light but I am excited to learn take on the new challenge.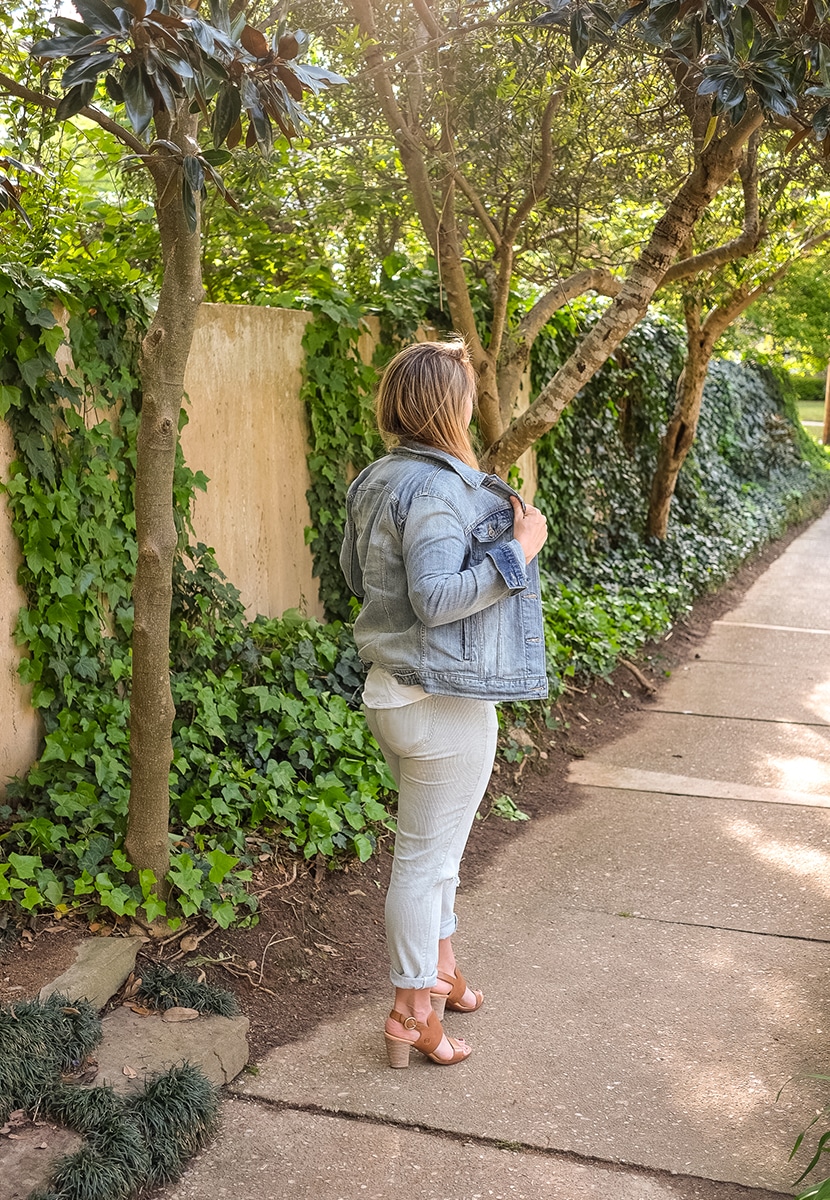 When you think about your style you have to think about your life. My day-to-day life looks a little different than it did a few months ago. I tote around a backpack instead of a cool tote and I opt for clothes that make it easy for feedings. I choose shirts that are loose enough to maybe give me some forgiveness on the pouch that comes from carrying a baby for 9 months. I look for things that are easy to clean and hide stains because well…I have a 2-month-old. I haul a baby carrier or put a baby carrier on me. Sometimes my day looks more like a workout than I ever anticipated, so my shoe choices have had to change to keep up with me. Wearing a carrier into Trader Joe's with a baby who is past their nap time on a rainy day really shouldn't be handled in anything other than a pair of tennis shoes or a comfy shoe in general.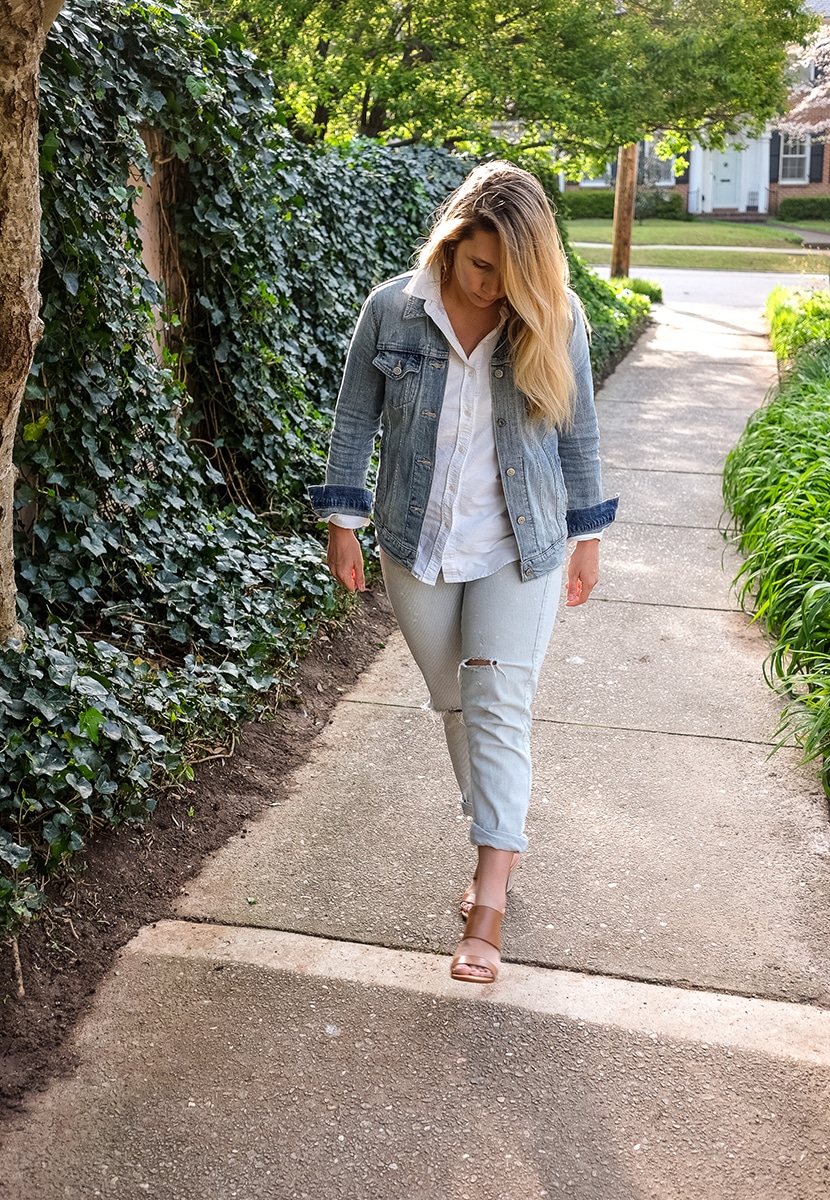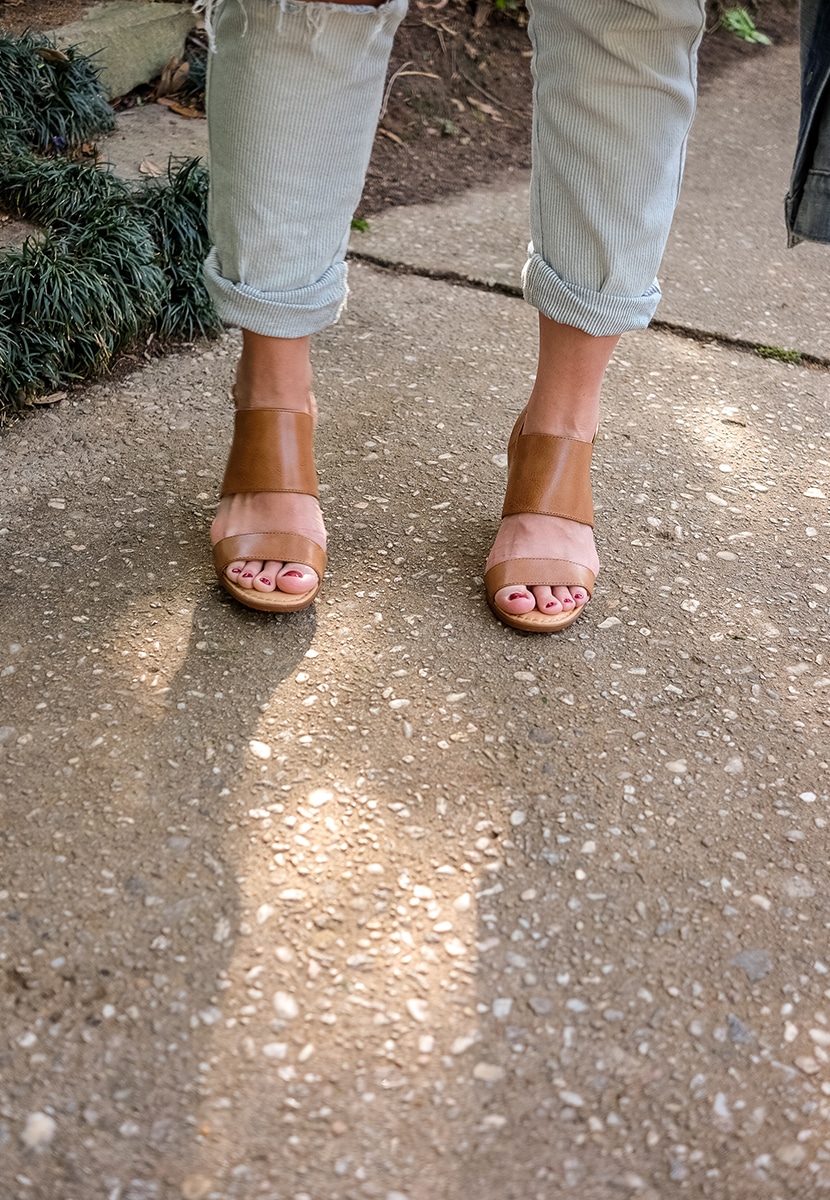 That said, when I started thinking about updating my closet with heels and sandals for the summer, I knew I needed to keep all these things in mind even for the weddings and events we have planned. In my closet, I usually keep one neutral heel sandal and two flat sandals along with an easy pair of slip on lightweight shoes. This year I needed to replace my heel situation. I had had the same leather heeled sandal for four years and they were looking pretty rough. I knew whatever I updated with needed to be comfy, easy to carry a baby in, and wasn't going to kill my style and scream mom in any way.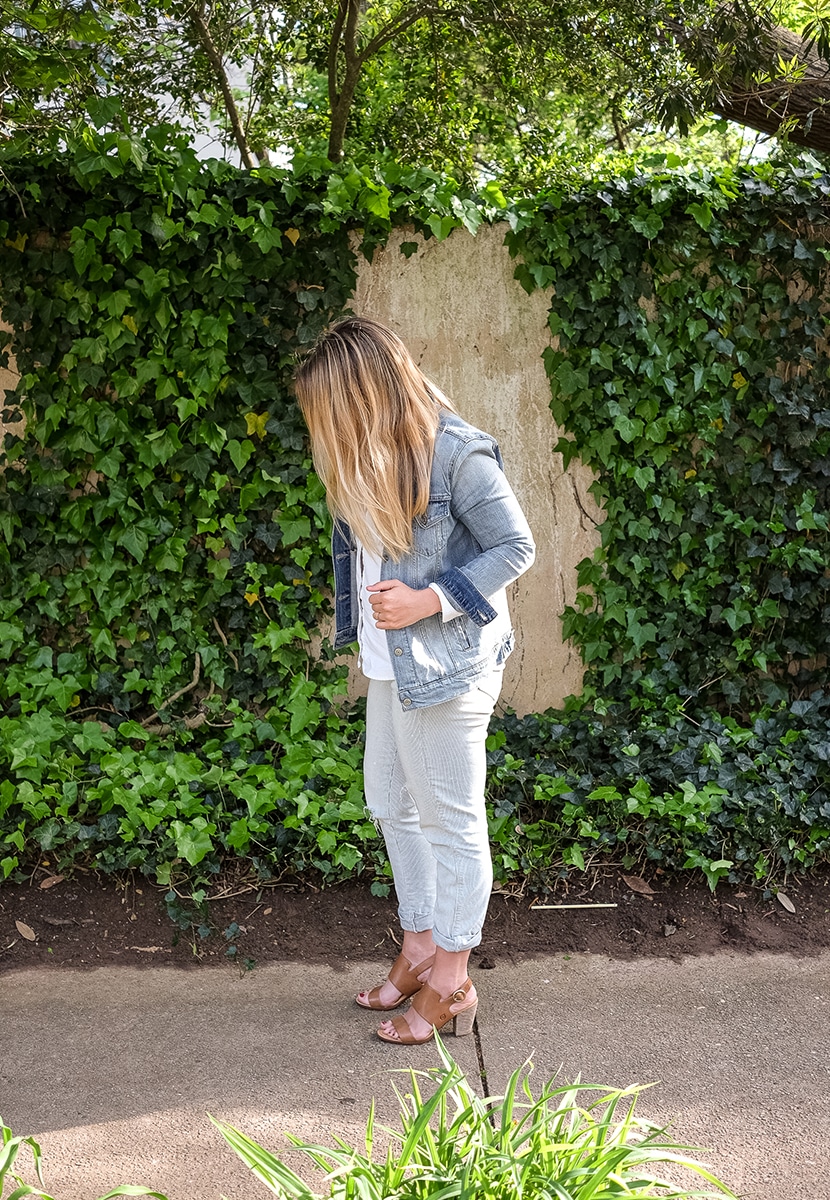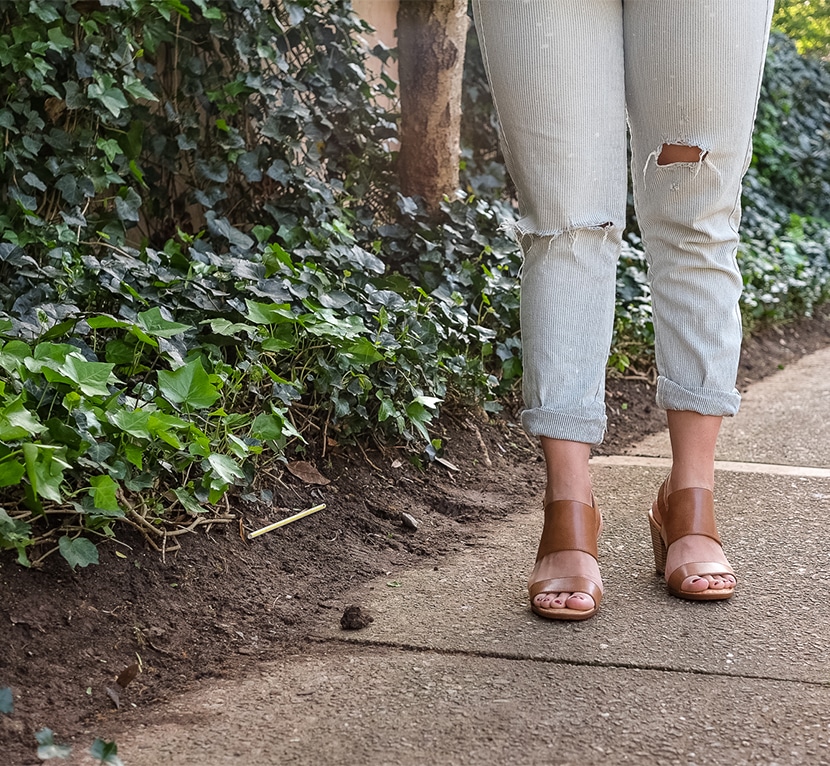 I did some hunting and came across these sandals from Born on Zappos. I never would have expected to find the perfect sandal this way, but these are massively comfortable, classic, and still very stylish. It surprised me, but these shoes will be the perfect replacement to my older sandals. The best thing is they don't make me feel like I gave up anything by choosing them. In fact, I would have bought these mom or not.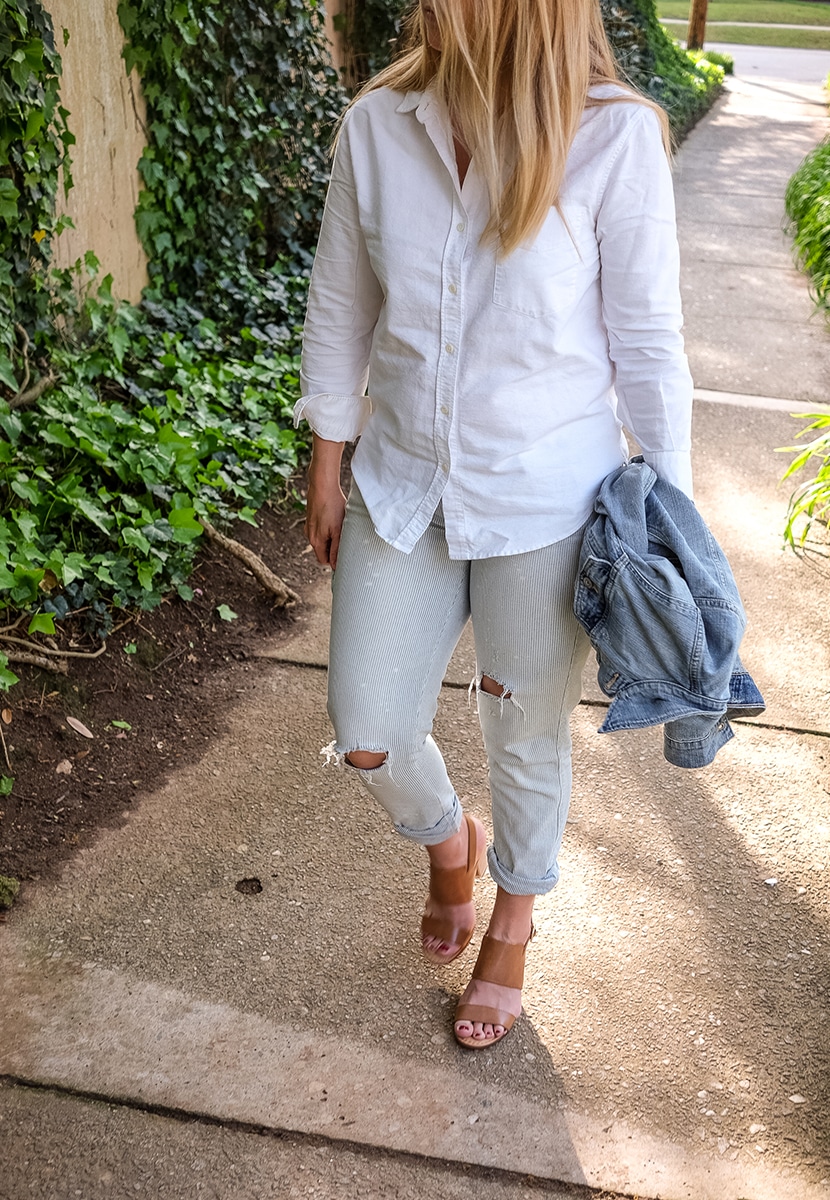 What kinds of pieces are you adding to your closet this Spring? Do you have any favorite pieces that walk the line well between style and comfort?
Outfit Details:
Jean jacket from Levi's
Button down from Everlane
Jeans from Madewell (see similar)
Sandal from Born on Zappos 
This post was sponsored by Born and Zappos. All thoughts and opinions are our own. Thank you for supporting the brands that support The Fresh Exchange.