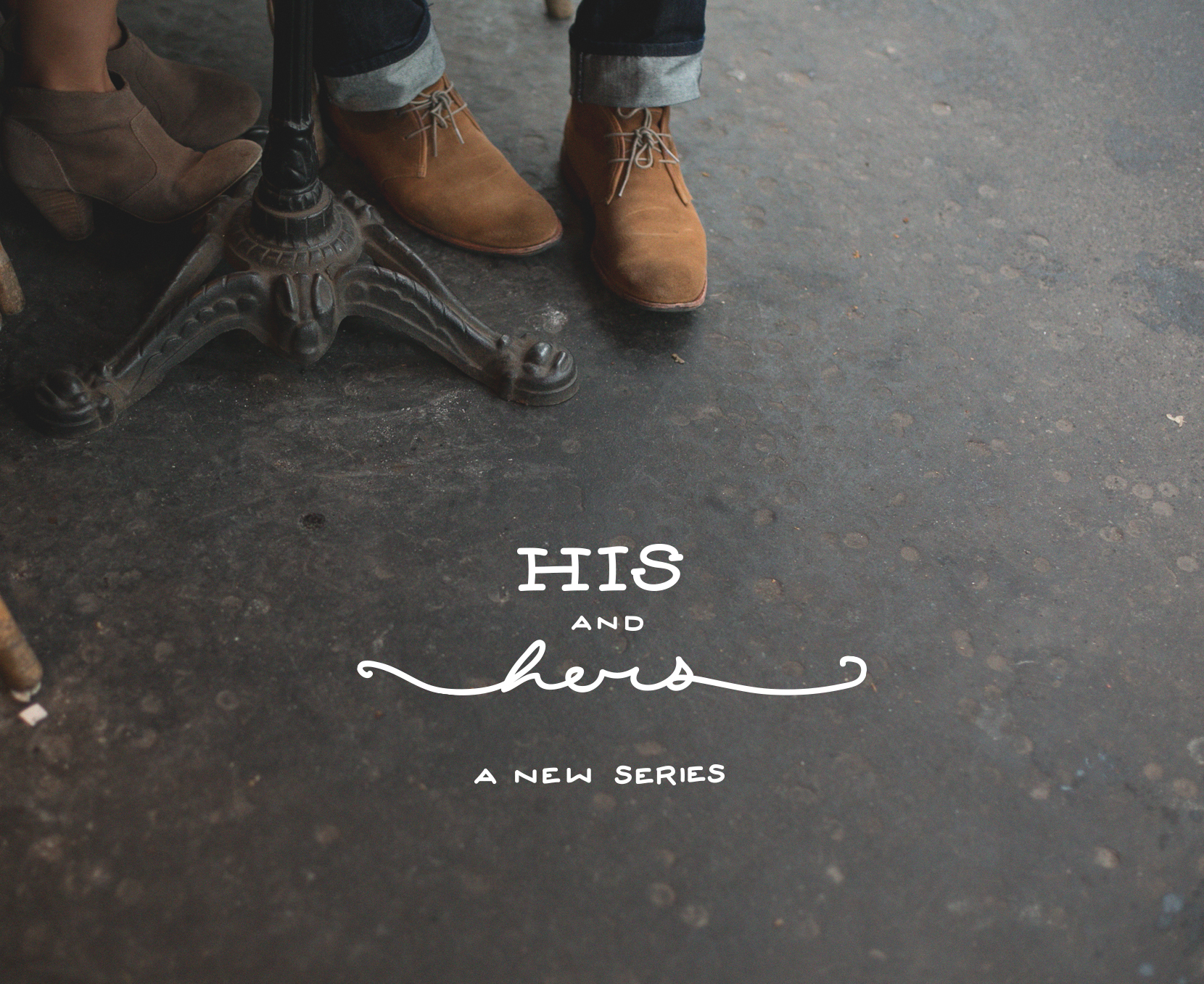 Did you all wonder where Mike went? Well I promise he didn't disappear. Our work has been crazy and we needed to rely on me to stay strong here in this space and for him to help manage a lot of our design work. Now that our workload is more manageable we are ready to start bringing him back in. This really excites me because I think his manly style is needed back in this space. I am also excited for you all to get to know his style more. That being said, remember my Megan Fancies posts? Well now we are making a little adjustment, we are going to be doing a his and hers column where we each share what we are loving right now. I hope it gives you all a chance to get to know Mike a little better and see what is currently inspiring both of us. Here we go!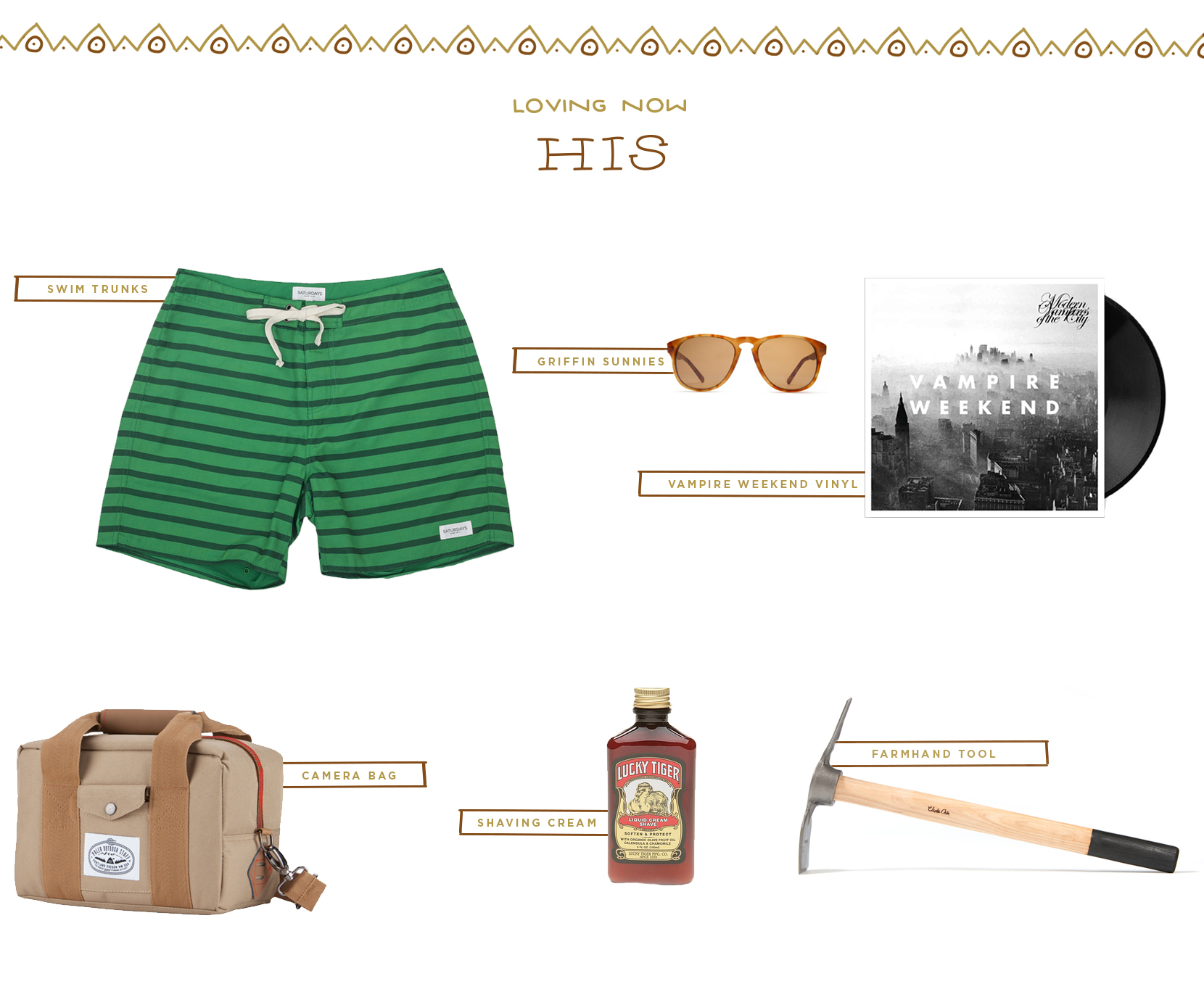 1. Swim Trunks   2. Griffin Sunnies  3. Vampire Weekend Vinyl  4. Camera Bag  5. Shaving Cream  6.Farmhand Tool
Mike: I missed you all. I really did. I have been held up in our studio working like crazy to keep up with our design work, which we are excited to show you quite soon! But the snow has melted and life is a bit more manageable so I've been dreaming of the sunny days on the sail boat, night swimming in the bay, getting my hands dirty in the garden, shaving the winter beard, hiking with the dogs, and listening to records on the porch. Thus my list represents each of those daydreams, and the new Vampire Weekend is the perfect soundtrack for it all. It's on repeat.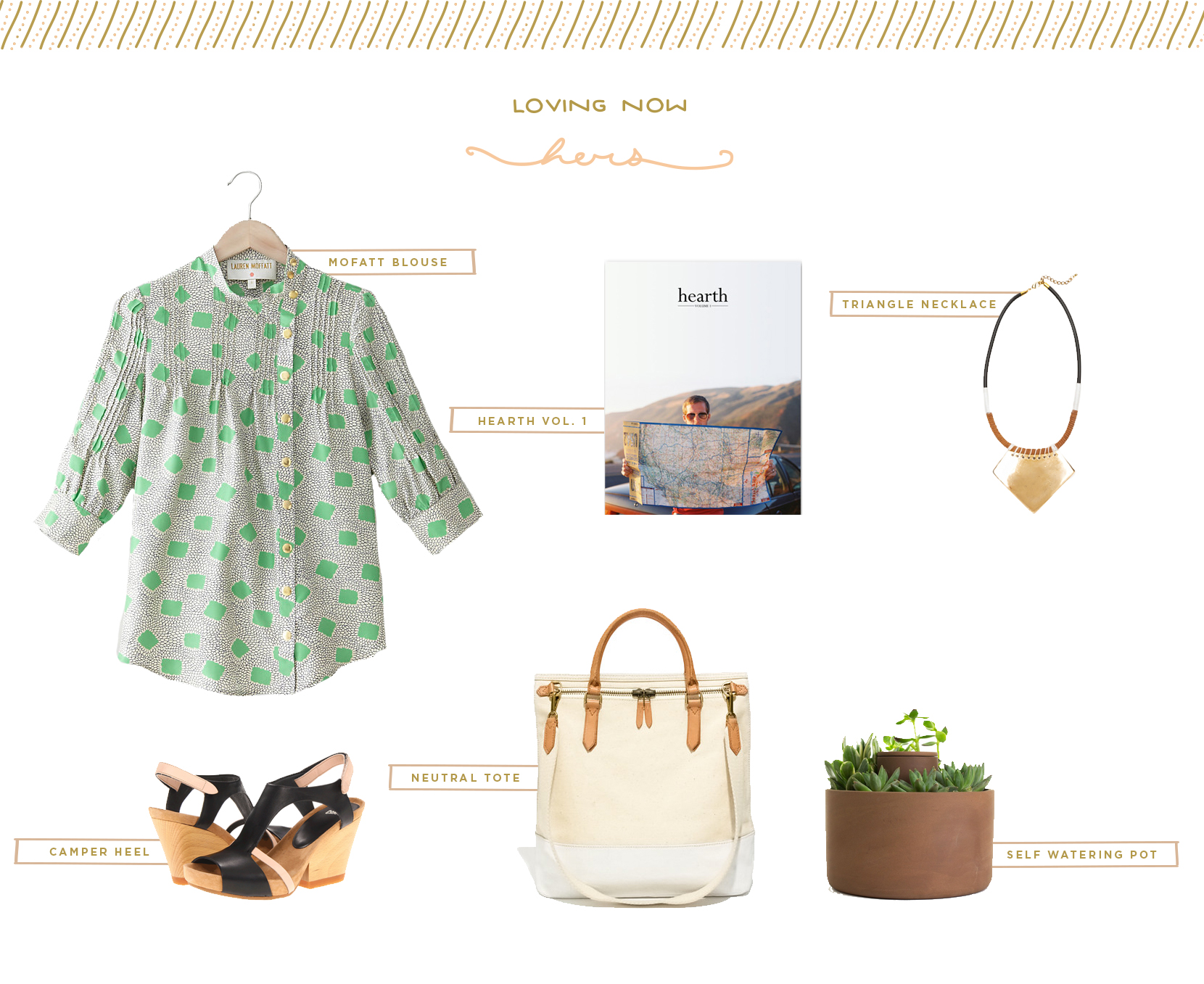 1. Lauren Mofatt Top  2. Hearth Magazine  3. Triangle Necklace  4. Camper Heel  5. Neutral Tote  6. Self Watering Pot
Megan: I have been very inspired by green in the last few weeks. It has not infiltrated my design work yet, but I have a feeling it will sneak in soon. I think it is the sprouting of my plants and vibrancy of the dew speckled grass. It feels very refreshing and beautiful. Then pair that green with blocked neutrals and you have me in heaven for Spring. Currently I am on the hunt for the perfect heel and this one from Camper has my heart all a flutter. I may just have to pull the trigger on them for Summer, what do y'all think?