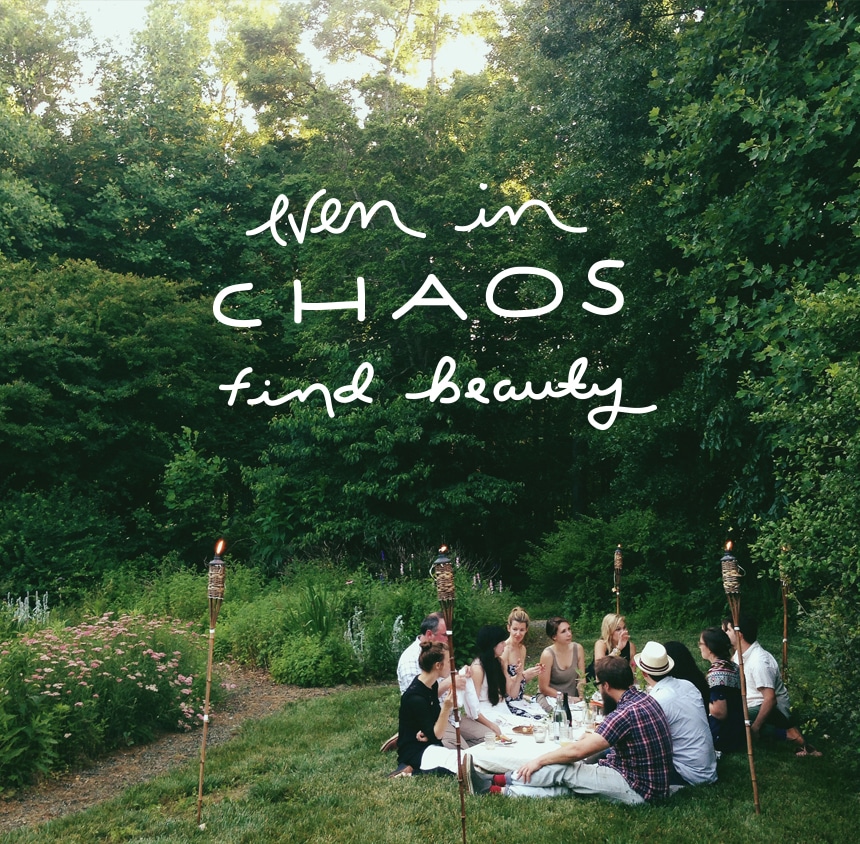 This week has been a wild one. From holding another amazing Simple Evening in Raleigh with our friend, Anna Watson Carl of The Yellow Table, to help spread the word about her amazing book and Kickstarter that launched on Tuesday to some absolutely nutty house hunting situations.  I feel like we have packed nearly one month's worth of work in a matter of 5 days. I feel so grateful for y'all being so supportive of all the transition in our lives right now as we hit some important deadlines on our projects, pack our rental home in a storage unit, and continue to live out our daily life. We are really looking forward to our two and a half months up north where we will enjoy some quiet time and find room to create. It should be a great few months before we come back to Raleigh to hopefully move in to a house of our own.
I wanted to leave you this weekend with some posts and highlights that you shouldn't miss!
1. Really been enjoying Wit and Delight over the past few weeks. Kate is banging it out on her blog with some gorgeous content and it makes me really happy to see her have the time and a space to fully pursue what she loves.
2. With all of our house hunting happening around here, I love following Sarah Sherman Samuel as she pulls her space together.  When she posted about their outdoor seating I was swooning over the space.
3. Yesterday we were on Huffington Post Live sharing about why we chose to move to Raleigh as entrepreneurs and Millennials. Check out the recording of us live with other Millennials!
4. We love living in Raleigh because of how this city is so supportive of innovative ideas that challenge and build up our community here. A great example of this is The Wanderbox, a mobile beer garden, that popped up for the first time at CAM Raleigh in the warehouse district. I love watching people pursuing community based ideas like this.
5. Cannot wait till next weekend when summer will look like this for us. I have missed the lake so much especially during these warmer days in Raleigh. We feel so lucky and blessed to call two beautiful and amazing states our home. We have some big dreams of how we will extend the beauty of Northern Michigan summers to you here on The Fresh Exchange in the coming months we are up north.
Even though this week has been insane, we have had a blast with the people we love. We have honestly felt overwhelmed by the love of our friends and neighbors here in Raleigh. This town has blown us away and we are excited about coming back and placing our roots even deeper in this town. What I have learned is that even in chaos life can still be absolutely beautiful.
Happy Weekend friends!
Oh and watch for the story and post about our Simple Evening above next week!