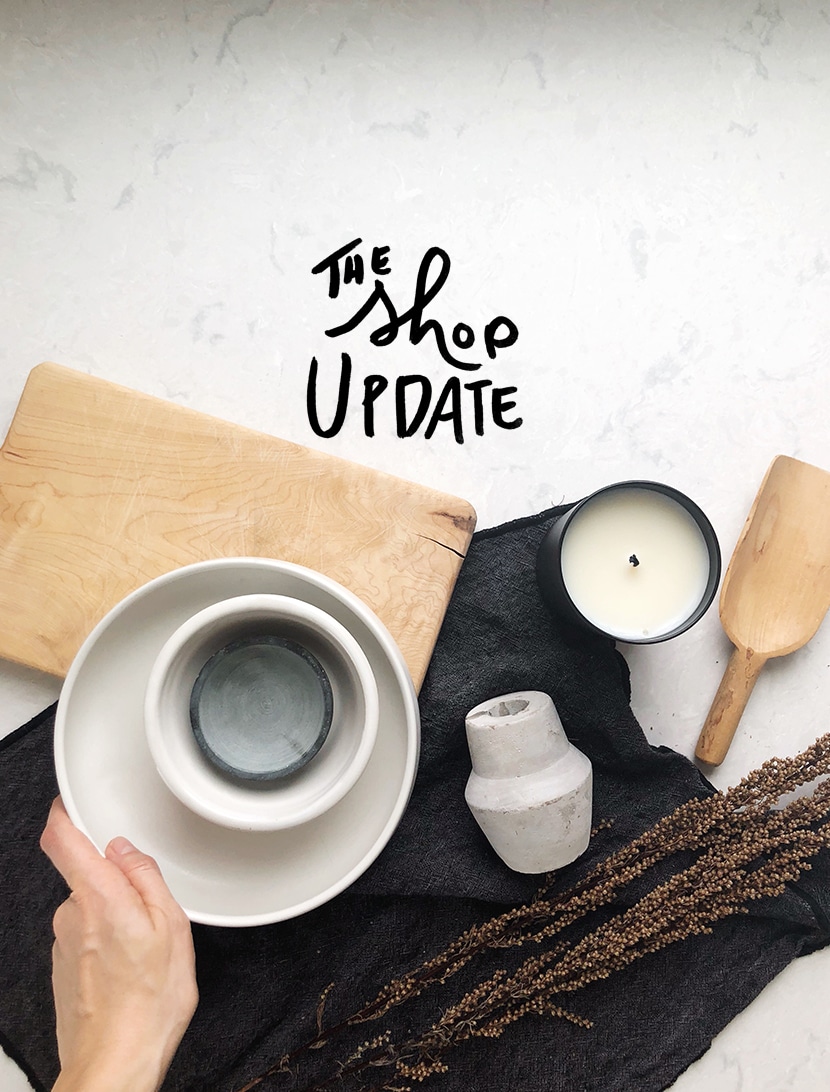 I shared a few weeks back about my plans for 2018 and how I plan to shift The Fresh Exchange. Talking about my plan of launching a collection of TFE Products was just the beginning of opening this journey to you. Sharing it meant all the quiet work I had been doing and the dreaming had now become that much more real. To share a dream is only the first step in making it come to be, right? I want to share with you guys more about what it is to build our business because I know as I have gone about dreaming about this, I have watched others produce things and wish I could hear and see the truth behind it all. So many success stories miss the reality of what happened along the way to get there. Even in my own journey of growing a blog and business, I realize there are bits that have been missed in this process. This is why I am committed to sharing the story of building these products. I want to be able to look back and read the story of how it all came to be. I want to have the real story and not the one that gets shoved into a perfectly worded about page. You know what I mean?
Deciding to go down the route of designing products is one thing, but deciding to go down the route of building a line of products with makers from the ground up with our own personal funding is another whole thing. I am not saying some day or at some time an investor isn't an option, but I will say I feel it is important to begin with a clear commitment and picture of what our why is in order to be sure to maintain it if that option becomes feasible in the future. There seem to be a lot of bloggers/instagrammers/etc beginning product lines these days and all have their own unique story and way they come to be. So when I knew building products and a store was what I wanted to do, I had to come to terms with how I wanted it built out. When I thought about my how it became clear I had a deep why driving the process. Pull out your Simon Sinek book now because the man breaks this out in the best possible way. I realized I wasn't going to go down the road many had before me. I knew that my utlimate goal had to be based in good and I needed to do something with heart from the ground up. I knew I would rather have smaller quantities of items that were well created and with deep roots than something quickly produced somewhere I wasn't familiar with. Believe me, as I build the list of products out and adjust the things that make sense to launch with and the ones that don't, I am not choosing the easiest or most economical ways to build things, but I am choosing the way that is helping a woman and her family who loves weaving and natural dying from my hometown build a sustainable income. I am bringing consistent orders to local makers who are getting off the ground and I am looking for ways to support farmers by using the leftover produce they cannot make money on but we can use for dying. These things outweigh the most economical supply chains and high-profit margins most look for in building a product line. I cannot do something that doesn't do good, it isn't possible for me. I am fed by knowing the good I am spreading and inspiring in others. Small ways to make a big impact.
Building this line has already proven to have challenges. There are mountains of things to learn. I am creating spreadsheets and doing things I have no idea what I am doing most days. I am learning about sustainable fibers and burn rates and legal terms. I am googling sheep and detailing how to make the most of Juniper and Sumac in my yard. Some days it is tiring to pick through my brain and in the most refined way write a mission or a vision for our company. Some days I want to write a 1,000 things and some days I have a hard time finding the right words for it all. Defining the details of it all and a way to clearly cast the vision I have in my head is harder than I would have expected.
At the beginning of the year, I felt pretty lost in many ways. For over 2 years I have run a blog and made money doing that. I had a great income and I could do it from home. I was so thankful for this in every way. It took a lot of work with early mornings, planned shoots, coordinating babysitters, etc, but I did it and I felt incredibly lucky to have the freedom and income I had. Then there was a moment it stopped being fun. It felt far from the story I wanted to write in my life and what I wanted to stand for. This shift was recognized and talked about in our family continually. Mike didn't love the idea of me stepping away and shifting our income, systems, and things till I had a solid plan of what I wanted to do. Though he could support us, we both knew every job isn't promised when you work for yourself. So we needed a plan if I was going to step away from my income that we had counted on for years. I knew though that if I was going to build this and be a mom I needed to step away from something on my plate. To me the simplest thing to walk away from was the thing that I was struggling with the most; sponsored content. The business management of it took work that I knew I could pour into this new venture that felt like the right leap in my career. But to make that call, I had to build a plan for what this new venture would be. So I started doing just that.
I wrote the business plan on the first solo plane ride I took as a mom. It was after Thanksgiving and the 4th quarter was wearing on me, but the freedom of traveling alone cleared away all the clutter so that I could see what I wanted. I sketched the products, outlined all the things I knew we needed and even concisely wrote the house rules of this new brand would be. In fact, that notebook is full of details of where our future employees will work and the store I hope will come to be for us and our community. That flight was the flight that left me the room to finally put pen to paper and all my ideas into motion. When I returned I outlined it all to Mike and told him, this is what we are going to do and this is our plan for the next 5 years. He was in and we both decided it was time to walk away from sponsored content or at least step away from sponsorships that didn't align with our vision for our life and the things we 100% believed in. We still have a few great stories lined up with brands we worked with on the house and we believe in what these companies are doing. They are wonderful examples of how to build a great brand with good at the core. We both knew that we needed to no longer accept content to hit a bottom line and see the blog as business the way we had the last few years. I knew I needed space to find room for this new venture and moving my business focus from blog to shop was what had to happen. In truth it brought excitement back here because I could write with less formality and take this space back to the freedom it had in the beginning, which I needed it to.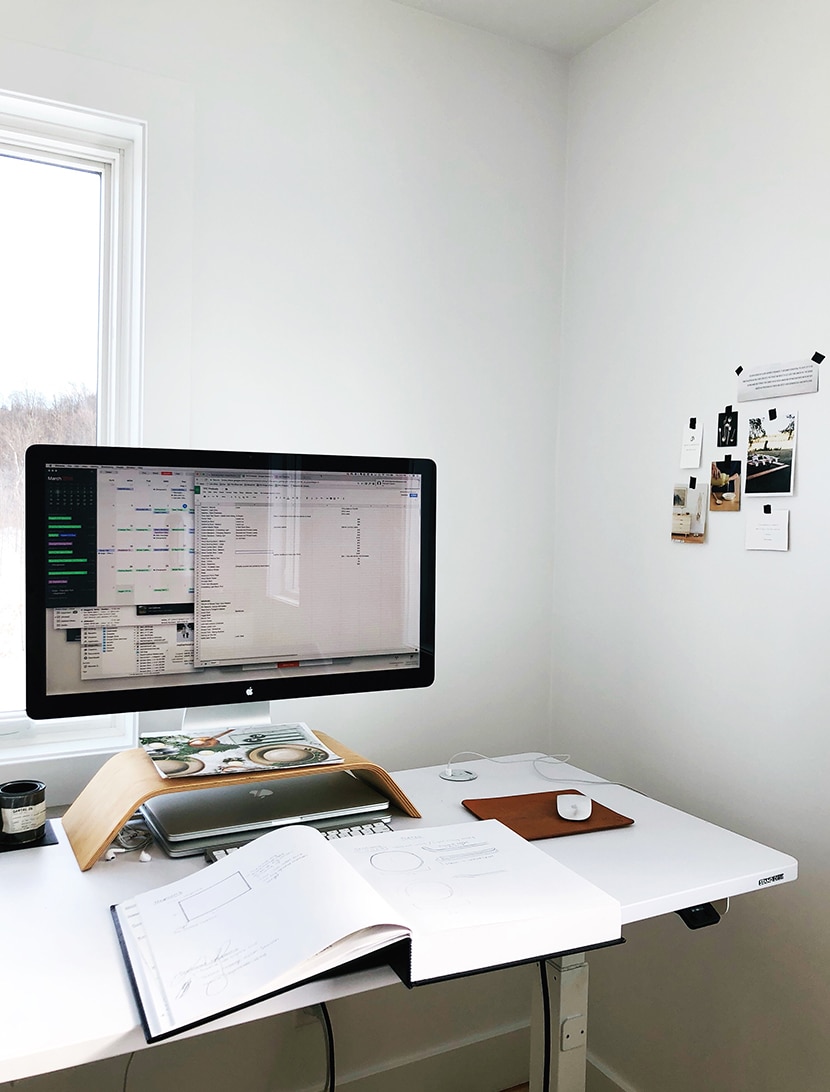 Right before the holiday break, I realized I was taking my last day at my "old job". There are very few times in my life where I could say I can resonate with people leaving day jobs to chase their passions. I feel lucky enough to do what I do and I know we both work hard to make these dreams come to be and it all comes with sacrifices, but I still felt like I completely shifted my career overnight. In my mind, I went from a blogger to being the owner of a lifestyle brand. It felt both freeing and ground shaking in many ways. I felt I was on soft ground just trying to find a path to take next during those first few weeks trying to jump back into work. There was a lot of misdirection a lot of fear and that was why I knew I needed to share this new direction. I knew I needed to make it real and by writing I could get it out of my head.
I won't lie it has been hard to break my old routines with work and turn down the offers and emails. I am used to managing a lot of things and now my days are a different and filled with a lot of very new tasks that challenge me more than I have been challenged in some time. I am finding though there is a lot more room to breathe and I am accepting that freedom because I know it will shift again once we open the doors of our virtual shop. I am embracing these challenges and accepting a lot of criticism in order to grow and become the owner of a lifestyle brand I have been knowingly and unknowingly building for nearly 10 years. I am finding this process the most humbling and beautiful challenge in my career yet though. Continually I see the easy path. I see the profitable path and so does Mike. But because of that flight that made me write it all out and define that why and purpose, we continually are choosing the path that is more lightly treaded and more challenging, but unbelievably exciting to us.
What I love the most though in this process are the makers we are working with. Listening to their ideas and excitement to create something out of local materials makes me giddy. We have our first product in motion already and next week I will do a tour of a wool farm to begin discussing the products we can create. I am also working with a dear friend to design our ceramics. There are a lot of obstacles and we have big dreams, but I know all of it will shake out with the right timing. We are taking it all one step at a time.
In these last few weeks of diving in deep to this next chapter, I have learned how important it is to surround yourself with people that get it and support you. There isn't any success that doesn't come without a supportive village behind someone. There are a slew of people from Mike to my brother to my best friend to our parents who all are cheering me on, but also challenging me to be mindful of the big and small things in this process. I have found the safe places and the places that will push me and keep me accountable and challenged.
There is a long way to go…a REALLY long way to go, but this last week a lot came to be and some amazing things with our makers have lined up. Not to mention, I started setting up a production studio to create the block prints I have been working on in my "free time" for the last few months. The space isn't magical and is simply in our unfinished business, but I know well enough a space doesn't define success but the motivation that enters it does.
Some days I wonder how this will come to be, but I come back to the words I have written a 100 times on paper that define why I am doing this. The concept of celebrating a place I love through artisans so that others can celebrate this area near and far at their own tables is what pushes me and reminds me that with passion lies a path.
I don't want to pretend I know what I am doing because I want you to know any of us can begin our dreams any time, anywhere, and anything can happen no matter what we know or don't. I want you to know that I am learning every step of the way and we are doing it on our terms in the way we feel is the most exciting to us. We are doing this because we are passionate about this place, these people, and inspiring others to gather in the ways this area has taught us. My hope is that by sharing my heart through this process it will inspire you to chase something you have been thinking is impossible. A lot of people have told me there are easier ways to start a shop and that there are simpler ways to produce a product line, but I know I am best doing things the way my heart leads me. I know this path is the one that I am intended to take and it is that simple. I hope you find that path you are intended to take no matter what anyone tells you. That sureness is freeing in ways nothing else ever will be.
Happy Tuesday friends, thanks for coming on this journey with me. I will keep sharing more!