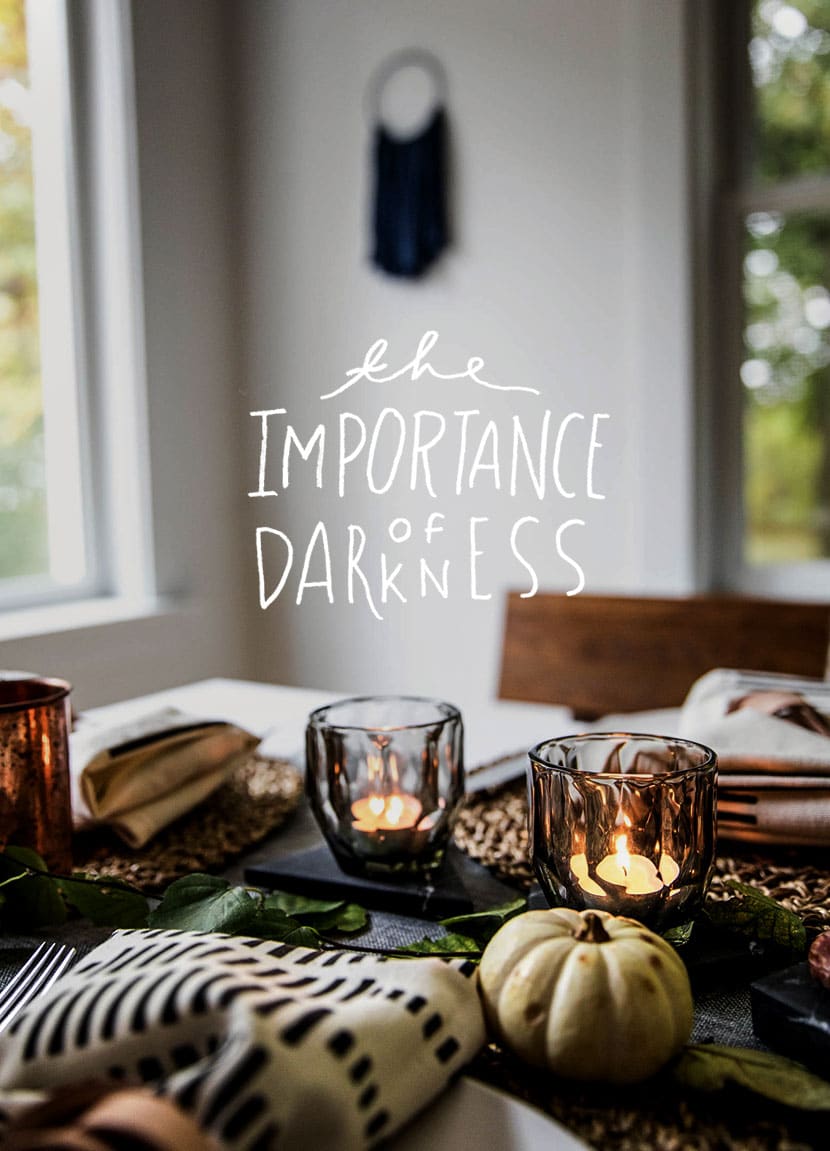 A season of darkness is truly upon us, but I want you to know we should feel nothing but thanks for these darker days. These are the days our senses awaken and revitalize themselves. This season of darkness is when we focus less outward and more inward on caring for our whole selves in a way long sunny days never can allow us. This season allow us space and time to prepare and work in order to be ready for the beauty of what lies ahead of us. This season offers us time to heal and slows us enough to remind ourselves what it means to be actually self-aware.
This month we will celebrate Winter Solstice which is the point in the year where it is officially the darkest day of the year. On that day up here we will receive all of 8 hours of sunlight. From that day on every day will begin to add another few minutes of light a day. Most of our country and world sees a less drastic change in their daily light, but those of us further into the northern and southern hemispheres know that these points in the year are important markers in our year.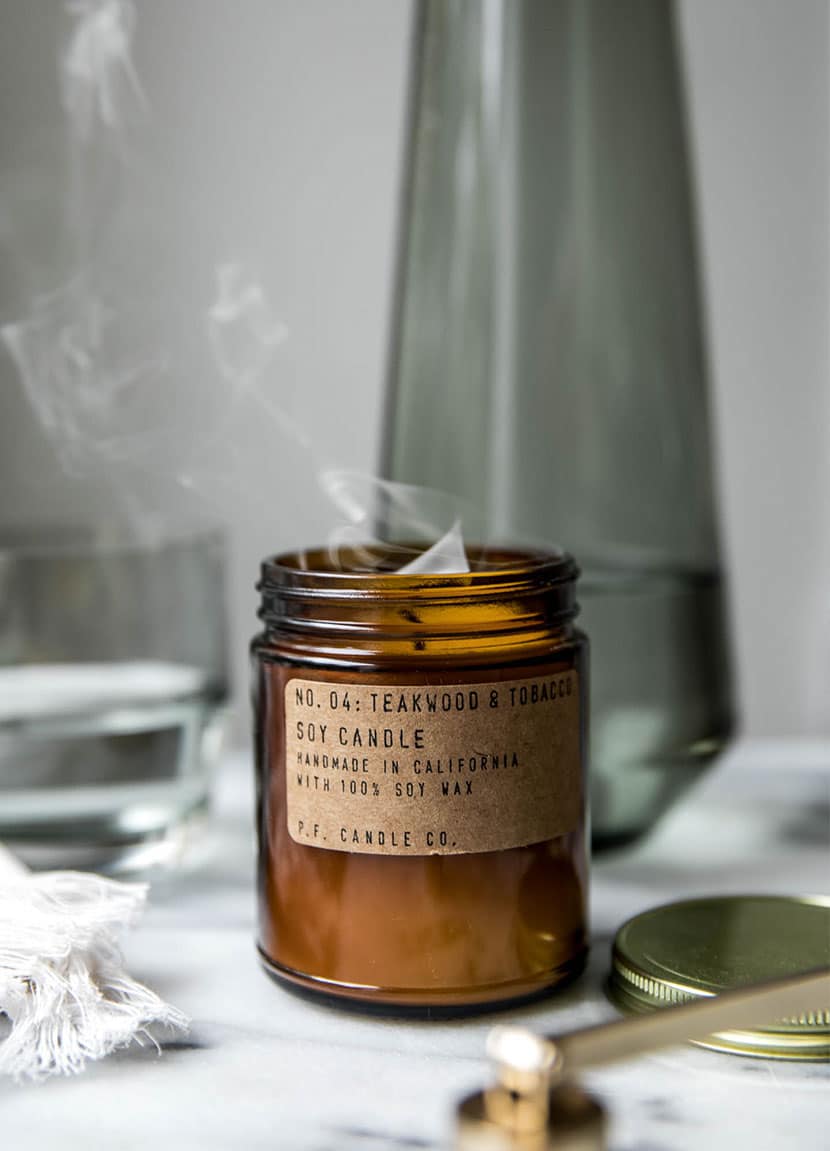 Last year, I really took in these dark days to do some long and hard work on myself and business. The idea of darkness had always felt like something to fear or to run from. But when I reexamined what darkness can offer when we push away fear, I was blown away. For years I hated this season of darkness. Everything was cold and dark all the time. I just wanted to get back to the beach and enjoy hikes in shorts and tees in my Chacos, why couldn't it be like that all the time? But last year when winter began to show up I made a point to change my mindset on these months. We want to make a case of surviving these months of darkness, but instead, I want to make a case that a season of darkness may be the most important of all seasons. Let me give you the highlights here: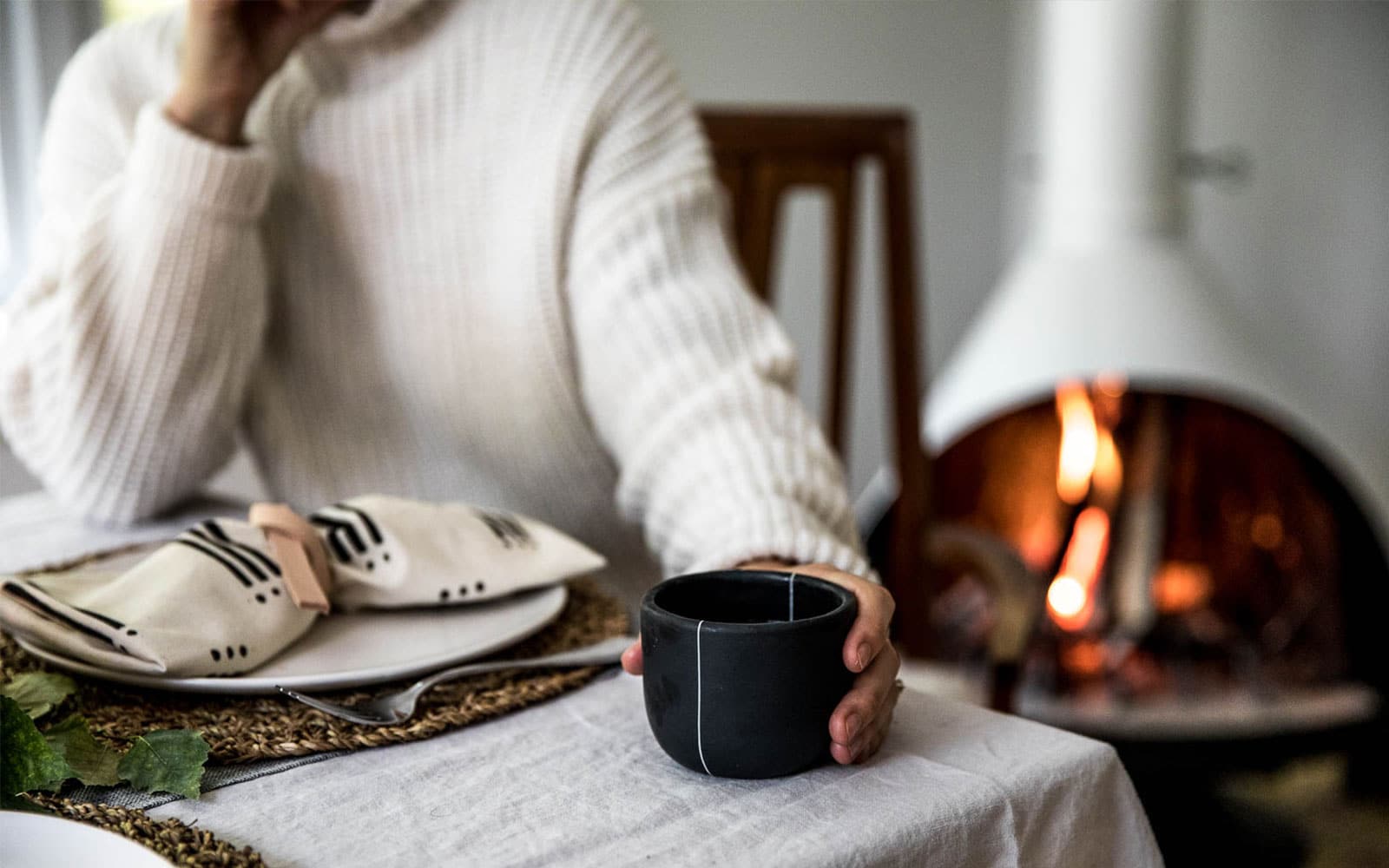 Darkness lends to rest:
It seems that these days so many are running at breakneck paces in life. I flip through Instagram and feel exhausted just watching certain people juggle their lives and I wonder when do we rest our hearts, brains, minds, time, bodies, etc? I have said it before and I will say it again, life isn't a sprint it is a marathon and nature itself teaches us that. Winter and darkness are the way our world says, now we rest. I believe in breaks and stepping away. I believe in the power of what can happen by focusing less outward and more inward at various points in our year. I myself have stepped away from this space, my career, and more at various times and I always find it allows me a clearer vision so I now know where I should run instead of exhaustedly running without direction grabbing for whatever will keep me going. This season of darkness is nature's way of saying we can relax here and settle in to find our way again or heal or just simply be. Sleep later, wake up with the sun if you like. Take time to listen to yourself (mind, body, and soul).
Darkness lends to self-care:
Sure this season of cold dry wind on your skin can be hard and we tend to get sick more and everything, but I find that this season of darkness and cold temps reminds me that my body needs more of my attention than ever. It is more important than ever to focus on caring for yourself from taking vitamins to getting the right eyeglasses from glasses Hut UK to drinking plenty of water to setting up a humidifier to moisturizing your body well to working out more to eating foods that warm you. All of it is crucial to these dark days in order to be your best during them. It seems we let ourselves go more in the summer because we need less care then. The sunny warm days and swimming keep us bright and full. These months remind us just how good we can feel when we take proper care of ourselves each day.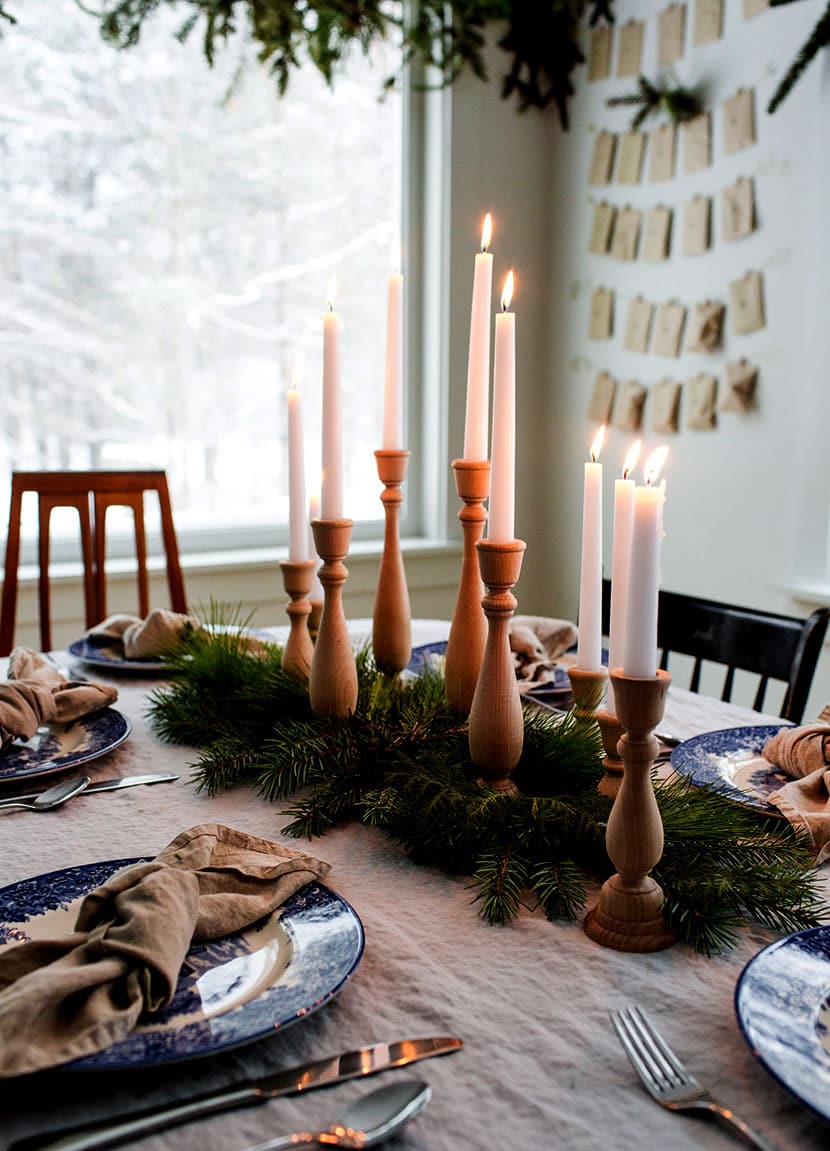 Darkness forces us to live in the moment:
To counter the depths of darkness we have to learn to not waste the sunlight we do have. When the sun shines we want to be in it, around it, and experiencing it. Winter makes us realize just how precious the sunlight is, which forces us into a sense of presence in the winter months. When our emails slow down and the holidays subside we usually find ourselves more presence anyways as we begin a new year, but the sun shining make it ever more present. I find that seasons such as this force us to learn some sort of lesson, the feeling of being present is one that winter teaches in a different way than summer does.
Darkness teaches us just how powerful light is:
I wake early these days because of a toddler who hates sleeping later than 7 AM. This means we wake before the sun…well before the sun. With sunrise just before 9 AM we have learned that darkness is apart of our life these days. As the sun rises the world is revealed to us, but I am overwhelmed how powerful light is when you spend only 8-10 hours a day with it. Winter is meant to be lived in the dark. We are meant to awake to blankets of snow covering our homes and the sunrise glistening over the snow and lake in the morning. When something, anything, in life is removed we are aware of just how powerful and special it is. I love these dark months because it reminds me of how special the light-filled and long days of summer really are.
Darkness forces us closer to home:
When we find it darker earlier, we usually find that we head home sooner and we rest more at night. We personally make a point to light candles and allow us to feel the dark more these days. We find it grounds us back at home. Summer we spend so much time outside and only use home as a base of operation. In the winter, home is a sanctuary and a refuge from the cold. This means we spend more time nesting and creating spaces that feel warm and glow with lower light. Being home during these months is a powerful yearly necessity. The slower pace that forces us to make food more in our kitchen and on our couch with a blanket and tea, these are things that only the darkness of the winter months affords us.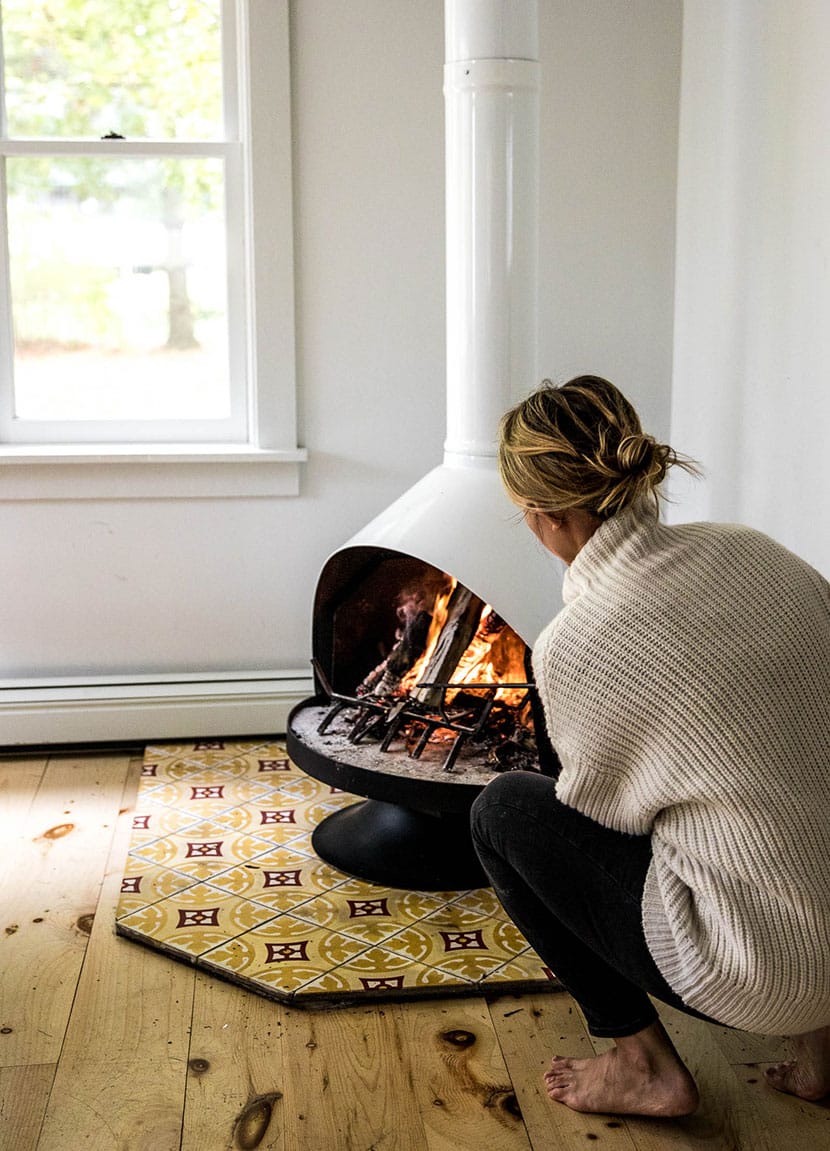 Darkness allows us to use our other senses:
We live in a visual world and in a world full of light. So much light it disrupts our sleep in fact. We are meant to experience and have an equal amount of darkness in our life as humans. Our sleep is built to happen in the dark. It is nature. Unfortunately, our world of iPhones, scrolling, working on a computer, and more means we are working against this natural parts of who we are. Darkness is intended to be enjoyed so we can become better aware of our senses outside of just our sight. Have you ever noticed when you close your eyes and shut the world out visually how much better you can hear, think, taste, and feel? Darkness forces this connection to our other senses when we allow it. Taking the trash out in the dark is frightening sometimes, but instantly all of my senses take over. I am able to hear everything and smell better. It is crazy how much is suppressed during the day as I am on a computer or a device. Embracing the darkness is about embracing connecting with ourselves and those around us as well. Not to mention, don't we turn the lights off or turn them down low to have sex most of the time? Isn't it the same idea? I mean it is a thing that most babies here are born in the fall because…well…darkness and snow storms.
I will be talking about winter in a way this year that my hope will instill a sense of appreciation and love for such a special and wondrous time of year. Sure it may last until nearly May here, but I have learned after leaving that this is such a precious and important time in our year because of the stillness and slowness it provides us.