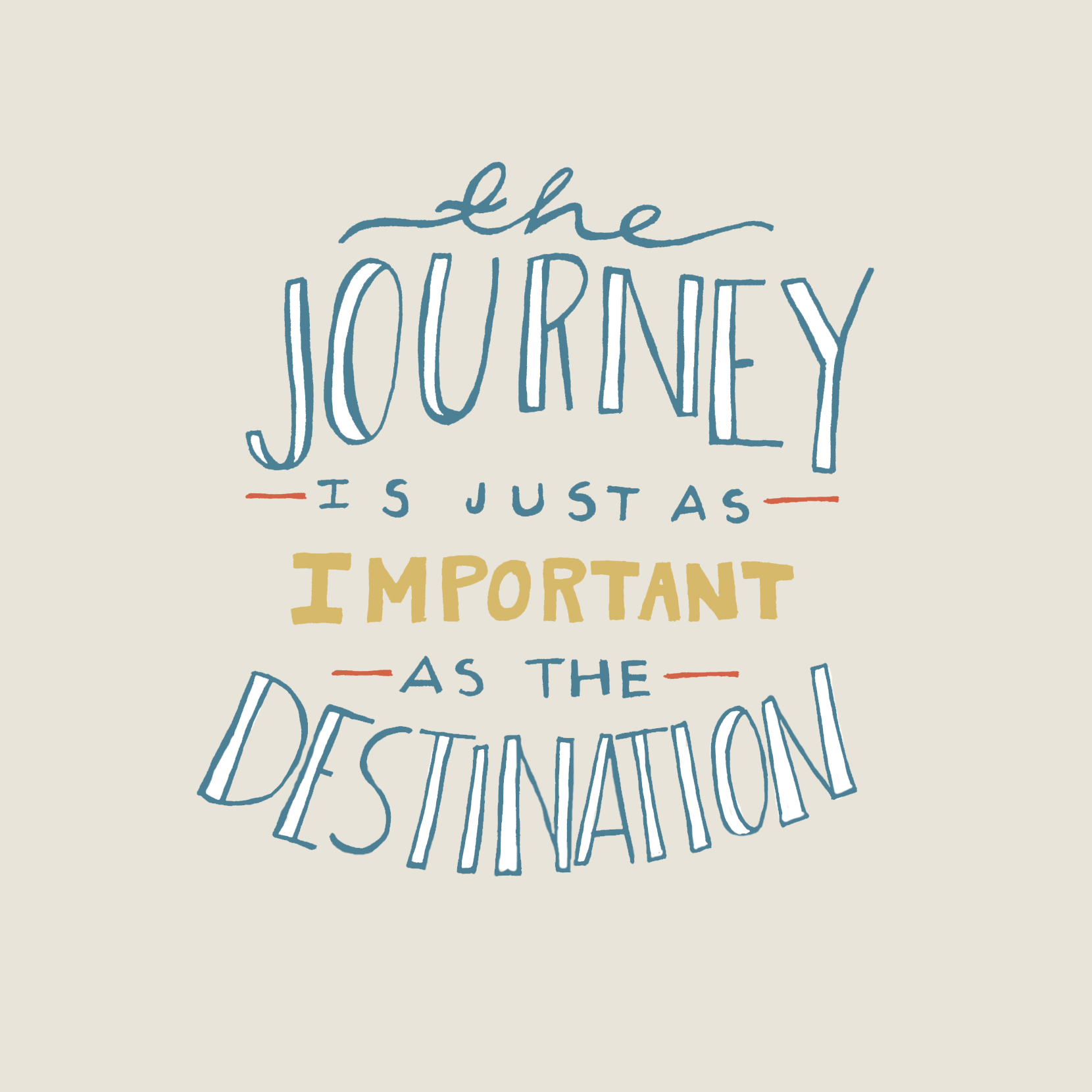 The older I get the more I realize how true this statement is. Every time I am able to mark an accomplishment off the list I look back and I don't remember the feeling of completion as much as I remember the things that happened along the way. The destination is not always the thing we remember most often times it is the journey.
These last few weeks have been overwhelming build up to the journey ahead. We have all the best and worst problems of growing a business. The business is growing fast, which I have no complaints about, but it is the decisions that have to be made that are feeling pretty hard. How do you not kill yourself under the pile of work? How do you balance it all? Can you actually hire people? When do I sleep? How do we move out of this cycle? All these things are big decisions that at times make me want to hide under the covers and just wait until it's all over, but I realize these moments of making the big decisions for the future are the defining moments of our journey. I so often forget the importance of taking in both the good and the bad in moments like this. If it were all good would it really be an adventure?
There is a whole life we can miss when we only focus on the destination. Finding a way to truly enjoy the process of getting where you are going can be really amazing. Every day I still struggle with it and as we prep to leave for Cape Town, South Africa this week (we land a week from today) to work on a really exciting project, I find myself longing to arrive there more than going through this time of prepperation. Instead I am trying to enjoy the time I am still home in my office, sleeping in my own bed, and hanging with my pups. I am trying to find the calm and peace in the preparations for traveling to the other side of the globe.
I told you this was a big week, well also this week we are going to share some other really big news with you that we have held out on for a while to make sure it was the right thing for us and the business. It is not a baby…I don't think ;)…but it is just as big in our minds. We feel it is finally time to open up about the next steps in our lives. So check back in this week. It has been a big decision for us and we are really excited to share this with you all.
I would love to hear how you all find peace even amongst the craziness of the journey. I love reading your stories as much as sharing my own.