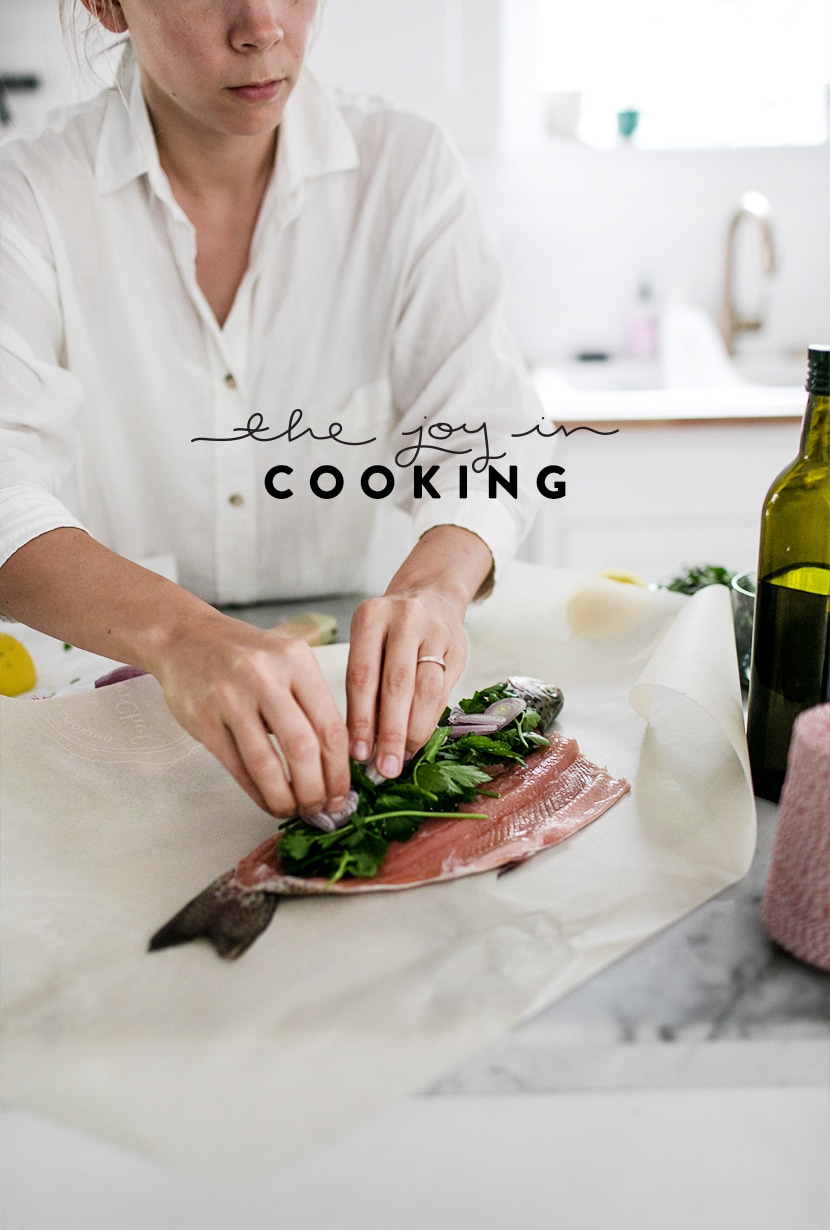 The pan sizzles. The air smells of that alluring beautiful scent of butter and onions. I turn the pan to low and move the onions around so they don't burn. Many days I am still learning my skills aren't formal after all. My skills of cooking have been learned over the last 20 years of my life. From expectations to cook dinner growing up or helping out with making lasagna with my family. Then on to spending time with friends who are chefs and farmers who know the ins and outs of what it is to know your food. I am always ready to lend a hand in a kitchen and cook beside someone who knows something I don't. I don't do well standing still and waiting for someone to cook for me. I need to be in the kitchen with them. It is part of my personality after all.
Cooking was never a domestic necessity to me when I started diving into it in my 20's. Cooking has always been a way to connect, calm, and learn. I have always learned best by engaging my hands. I do best in action to process something. I don't sit still well. So cooking came as a natural way to participate and stay present in a dinner with friends. This is where I learned the most. When you have a natural knack for meeting people who cook professionally and you eat with them you learn their ways.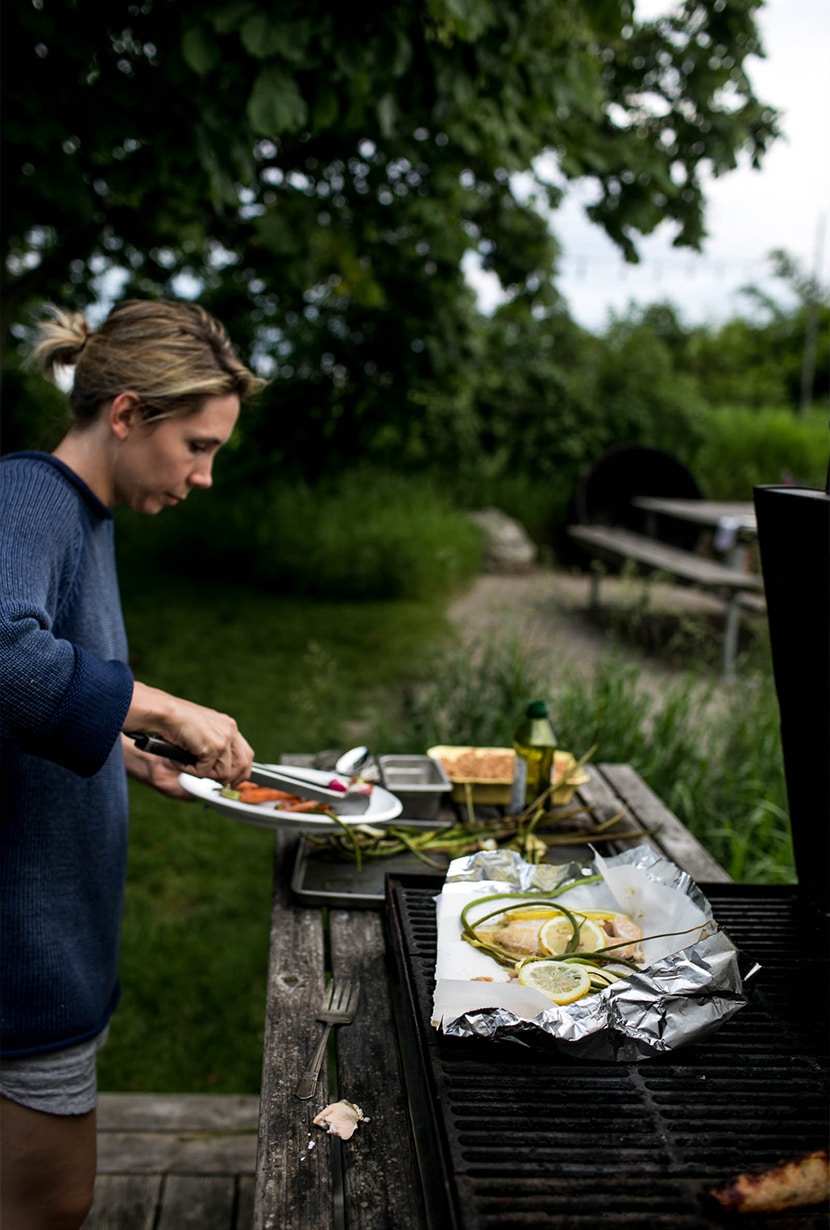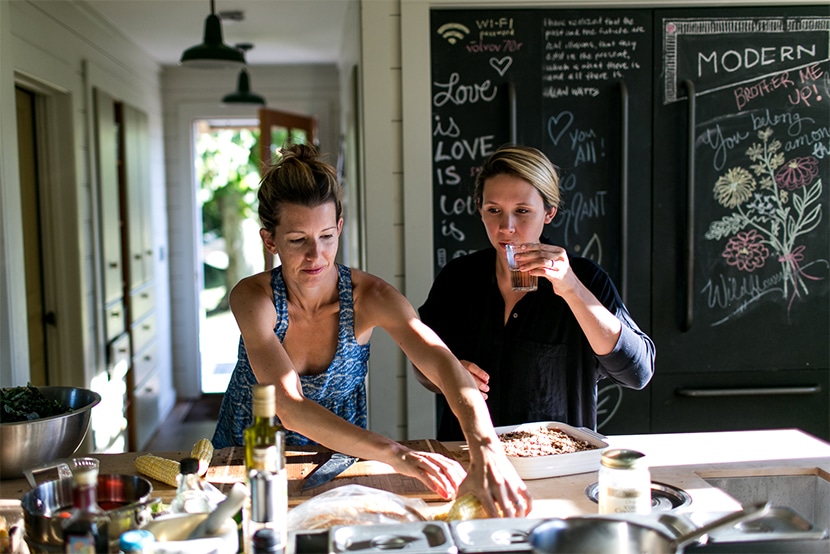 Over the years, I have learned that cooking great food takes time, awareness, and all of our senses. It seems in many ways cooking has become a means to an end when for me it is something to enjoy and find pleasure in. I love it when someone else cooks a meal for us, but I enjoy even more the process of creating one for our guests as well. The process of choosing things from the market and being aware of how a vegetable came to be is all part of the awareness I love in the process.
When I growing my own food and even for the period of times I had a CSA (Community Supported Agriculture) I found myself unbelievably aware of what I ate and how to use these things to the best of my ability. I find joy in the way a plant changed flavor through it's growth. Such small nuances that change the way we experiencing something a grocery store never allows us to. All of it becoming part of the ways I find such enjoyment in what it means to create a meal.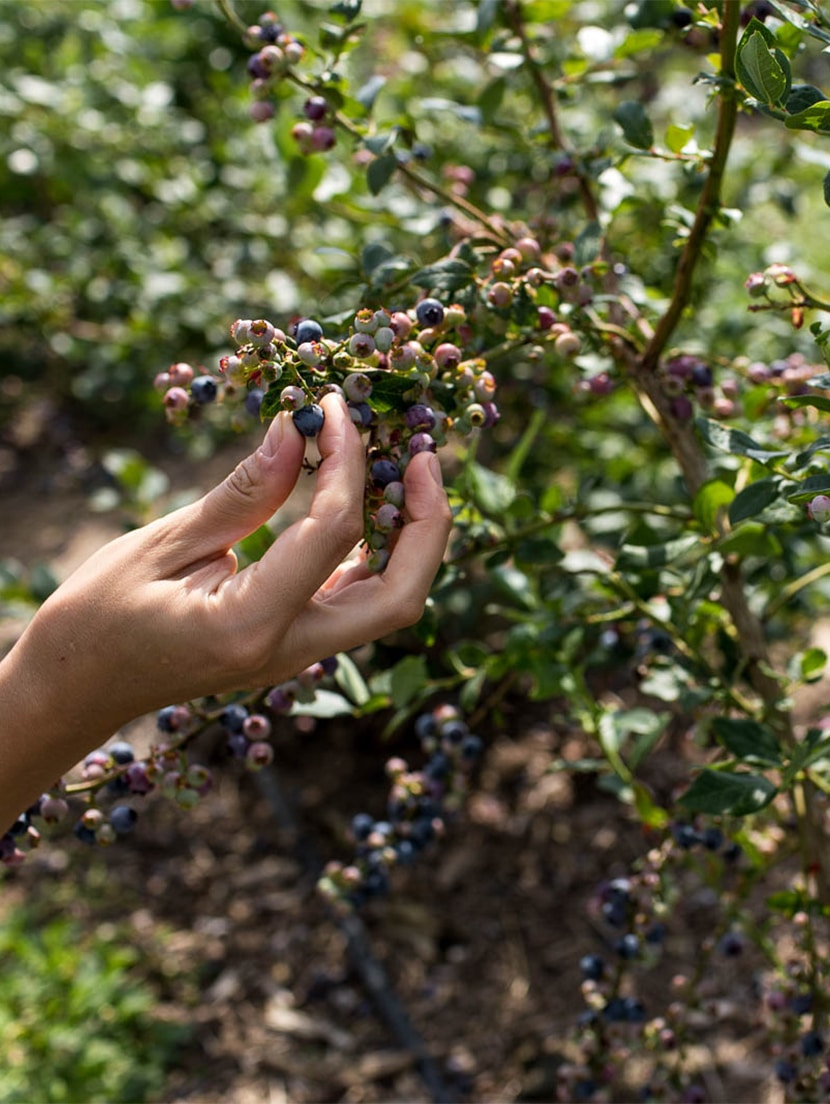 I realize I have more freedom in my life than others since I work from home and have days spent being a mom, but I just like you still have similar tasks at hand. Finding a way to cook with simple concepts and finding beauty in the natural flavors we are given from each season gives me such pleasure each day when we cook. Some days I want to eat out and enjoy something different especially during the colder months when we have less readily available to us, but since moving into our new home, I enjoy grabbing a glass of wine, chopping the onions, warming the pan and dropping in the butter I made over the weekend. I find joy in sharing it all with Hayes. I find cooking to be a simple way for me to connect with those I love either through simply giving them a meal to fuel and comfort them or to tackle the meal together. Eating is a gift and cooking is the way we bring the gift to those who mean the most to us.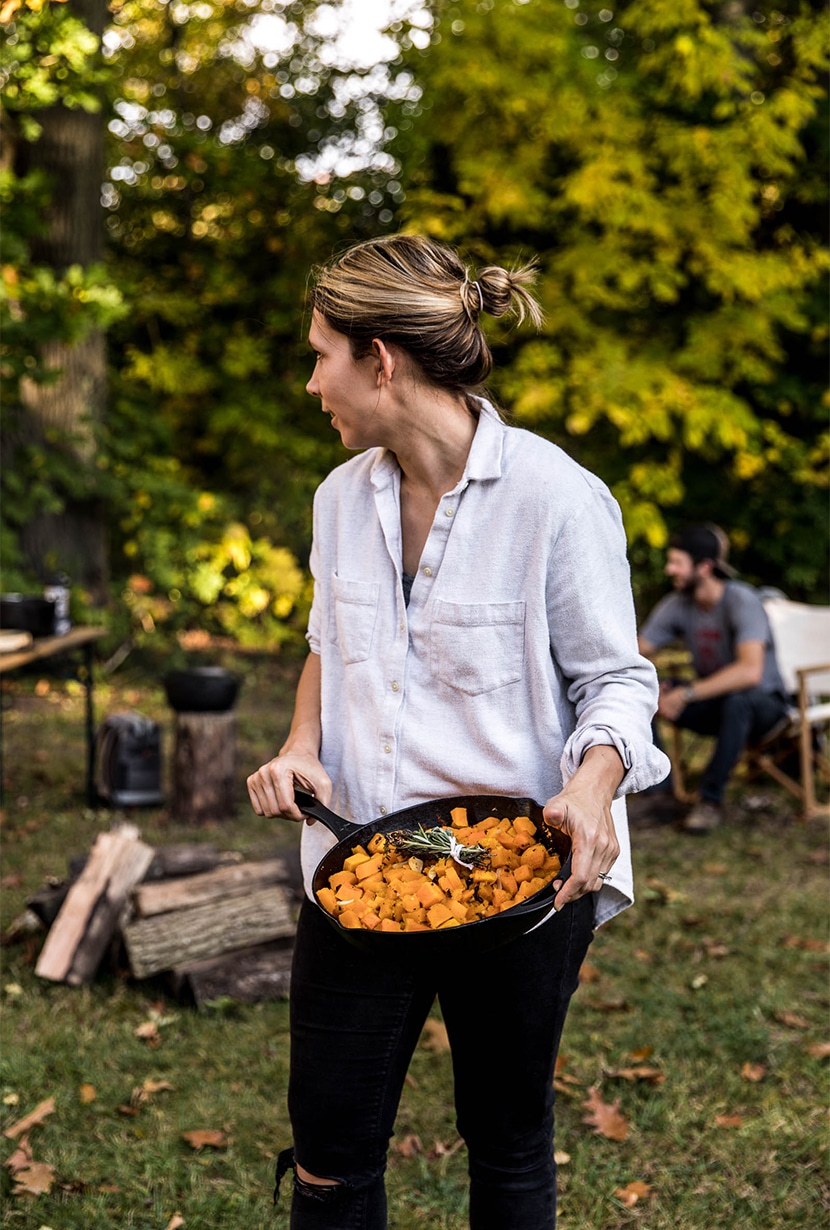 This season I am remembering just how beautiful it is to have the chance to cook for ourselves. From a home that smells of fresh bread to enjoying warm soup on a cold night. The joys of it are simple and primal, but they are beautiful and life-giving when we allow them to be such. Finding peace with rhythms and task is to find joy in the every day.