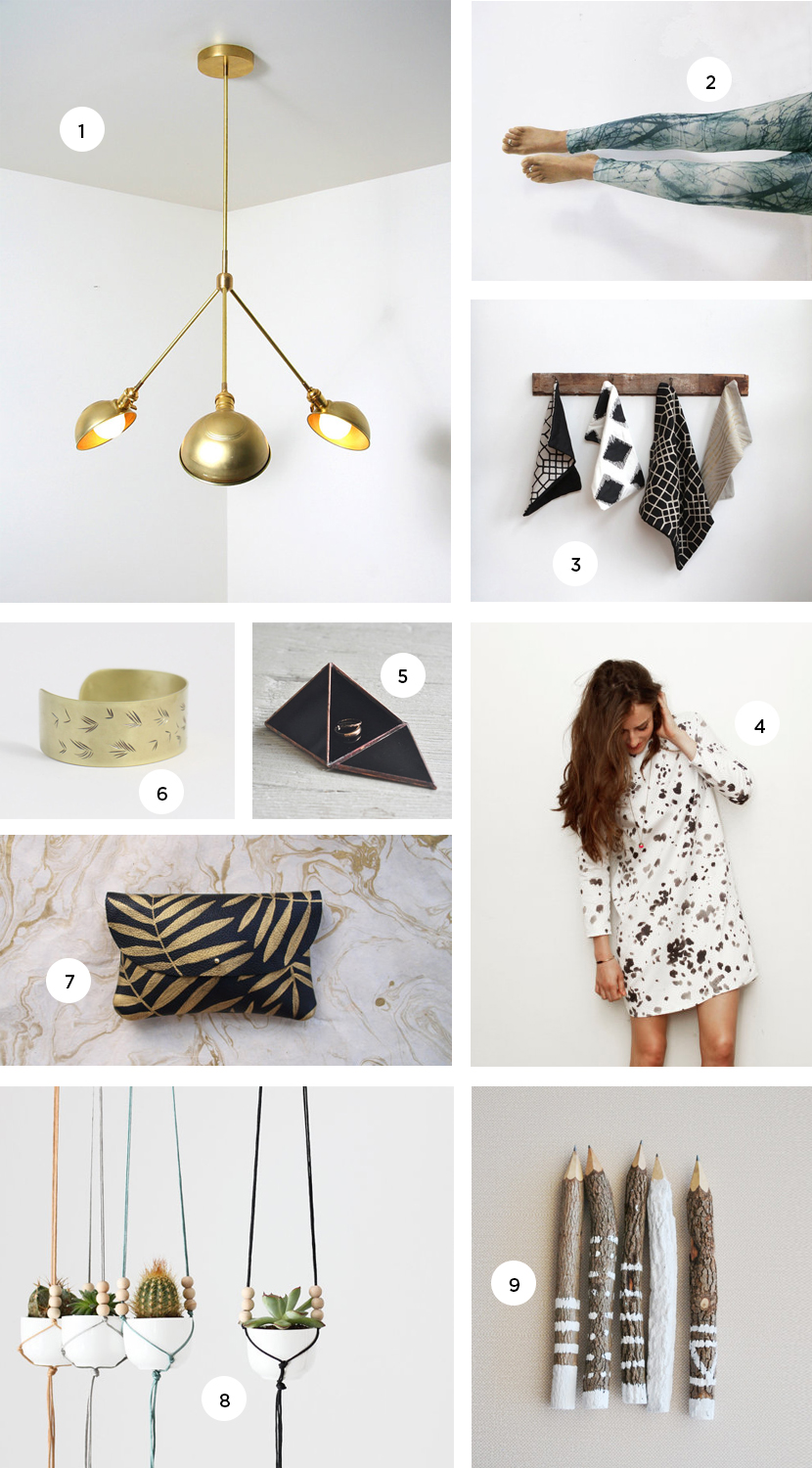 Sometimes your week is a little busy and you need some pretty things to ease your mind. Here is your dose of pretty things from around the web that I just really am smitten over. When my mind is busy I have a thing for getting lost on the web and dreaming a little. You can find my favorite things and many of my wanderings on my Pinterest but also on my Etsy account as well. Happy Tuesday friends!
ITEMS:
1 | Gold Chandelier    2 | Dyed Leggings   3 | Pillowcases   4 | Spotted Shift   5 | Prism Box   6 | Leaf Bracelet   7 | Palm Clutch   8 | Plant Hangers    9 | Pencils
Also thank you so much for all of your amazing suggestions about our upcoming trip. As an update we are planning to go in this order around the countries: Madrid, Barcelona, San Sebastian, Bilboa, The West Coast of Spain, Porto, Lisbon, Seville, and then fly back out of Madrid. So any suggestions or recs along that route are great. We wanted to do the southern coast but from everything we read we were in love with what northern Spain and Northwest Spain/Portugal has to offer. Cannot believer this is almost a month away! Wow.