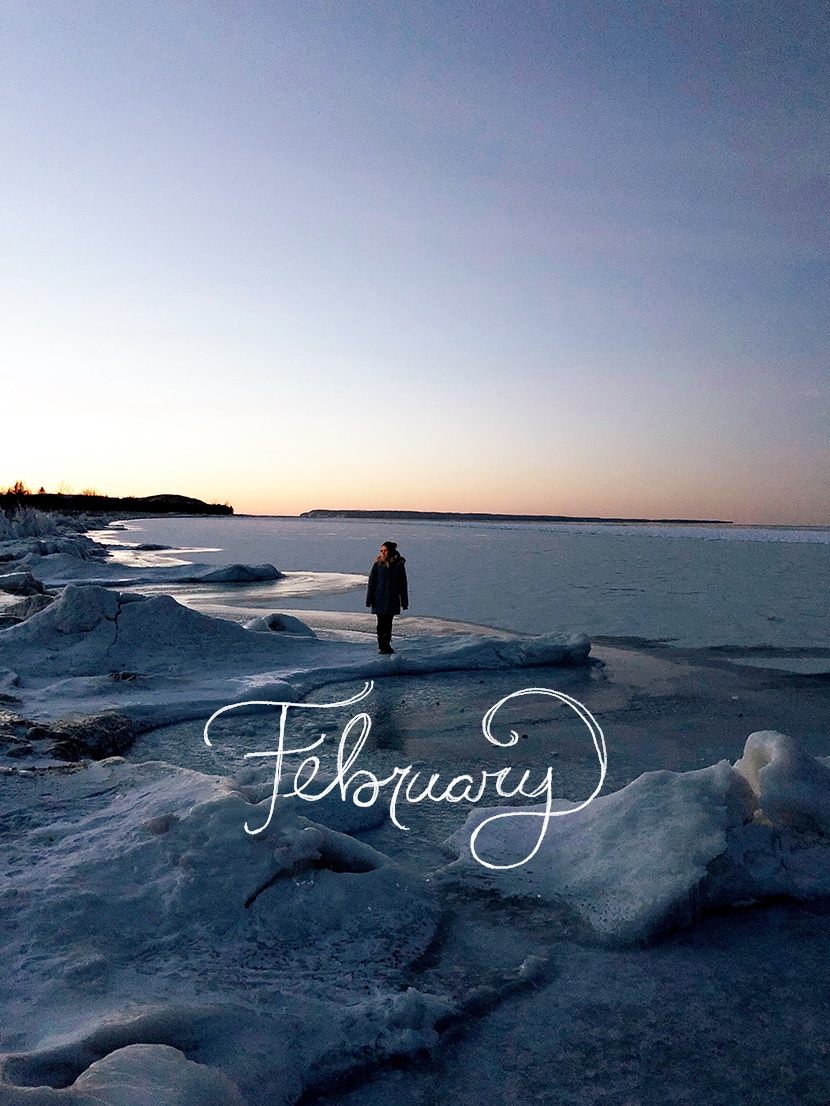 The sun beats in the window earlier than it has in months. Before leaving the house at 8 AM the pink hues fill the air and kiss the tops of the trees as it rises over the lake and trees in the east. The warmth of these days is seen and not felt. Some moments I can feel spring rising with these mornings. It isn't the temperature or blowing snow but in the movement of the deer more and more and the sight of Starlings in the sku. They are the indicators of shifting seasons and they could just pass us by as part of the cold and bitter days of winter, but this year they are simple promises of what February is bringing us.
Winter this year has taught me a lot about accepting the reality of our pace in life and that everything has its timing. I have found calm in these winter months. At times I do long for the warmth of summer and to clear our coat closet so we have more room, but I also know winter is a special time in our year one that brings the light with it.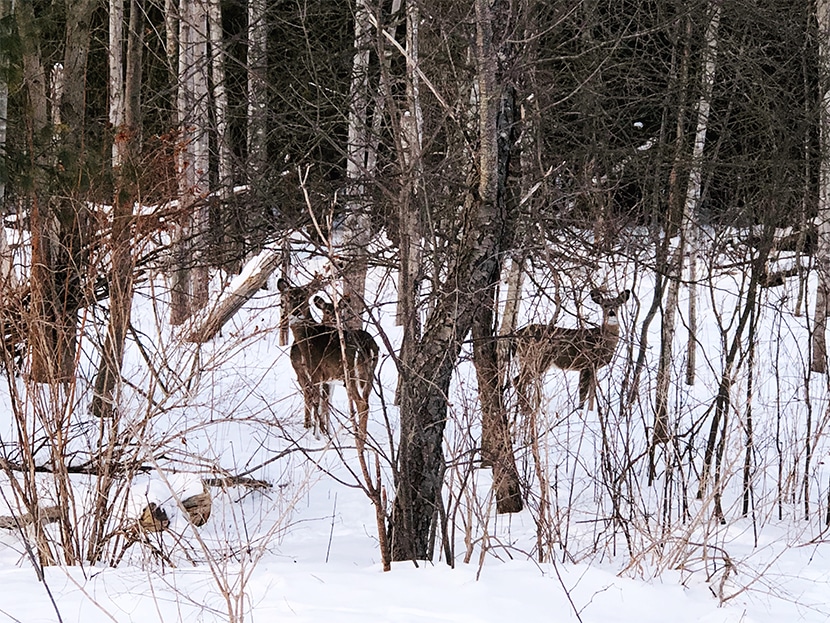 Today as I drove to the gym I took in the wild colors of the morning sunrise. It was brighter and more colorful than any summer sunrise ever is. These moments in our daily routine are what add magic to the every day.
The days are getting longer and they usually are sunnier and this year they particularly have been. The skiing is good and the air is cold offering clean bright snow. On the harder days we dream of the garden and write down our plans so as the next few months come, we are ready for planting and the stirring of the dirt as it warms up.
What I find interesting about winter is how often we wish it away. It feels long and some years it is, but I believe winter is about learning something important. The days that shut is in the and the cold that keeps us close to our homes and loved ones is what builds a year ahead and instills a sense of home and comfort for us to find grounding in when the months of summer run is wild over beaches and late into the nights. I love how the seasons do that for us. One prepares us for the other and though we may not always see it, we see and feel what we are intended to knowingly or knowingly.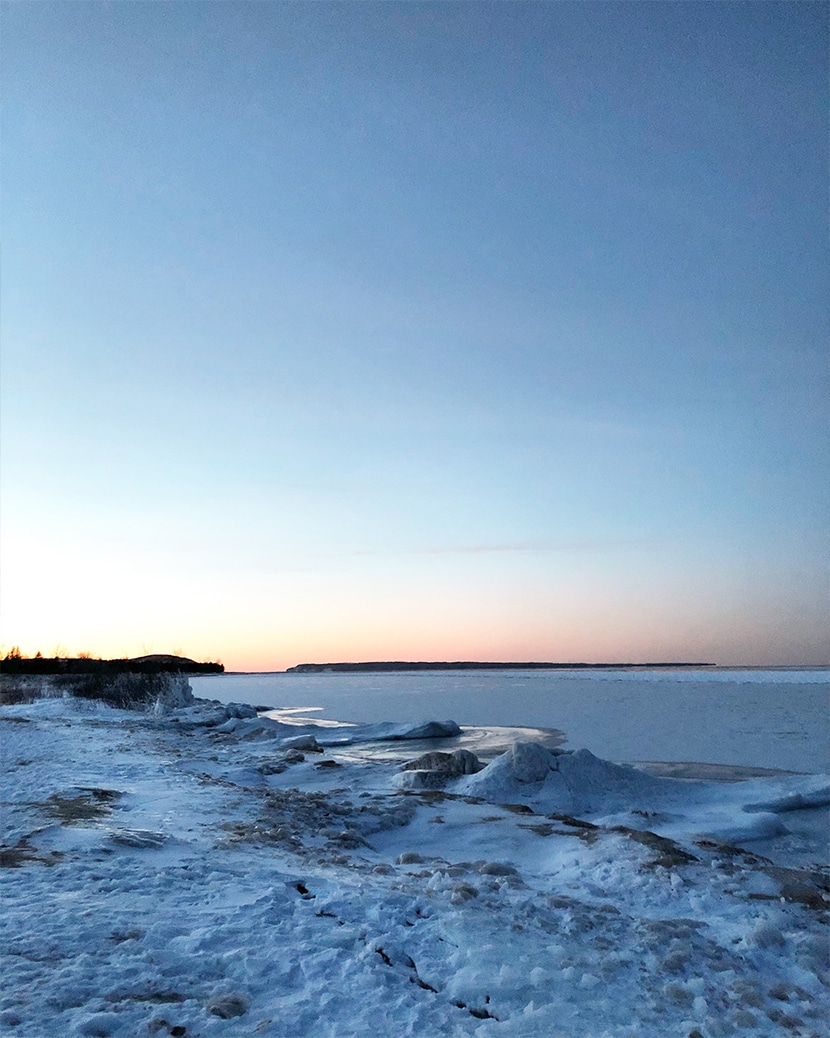 This winter is a lot of slow steps and a lot of learning new things. I am setting up a space to create many of our new products by hand and prototype things for our makers. I am making room for new things that will come with the longer days of spring. I am facing a lot of fears the kind that are best to face alone and in the months of winter. I am embracing what is possible and what is impossible, something I struggle with but have become keenly aware relates to our happiness. Books are being read and I feel spring cannot come until they are completed.
Though my soul is longing in many ways to see our land take shape with the melting of the snow and to begin new projects, I know February with its sun and cold is important for both my soul and the earth we will tend to under the snow. I have to remember this on the days my ache is deeper than I care for it to be.
As these days lengthen and the sunrises happen earlier each day, I track it by the rhythms of my days continually thankful for just a few more minutes of light. I find thanks for one more day to take it slowly and to steadily learn new things and face fears of failure with stronger shoulders. The hope always being that when the first sign of spring's arrival shows up I feel prepared for the pace to change in our home and life.
Don't let February be anything but a month full of beautiful signs of the light that lies ahead of us. Take the cold as a welcomed sign to keep closer to home still because there is still more work to do.