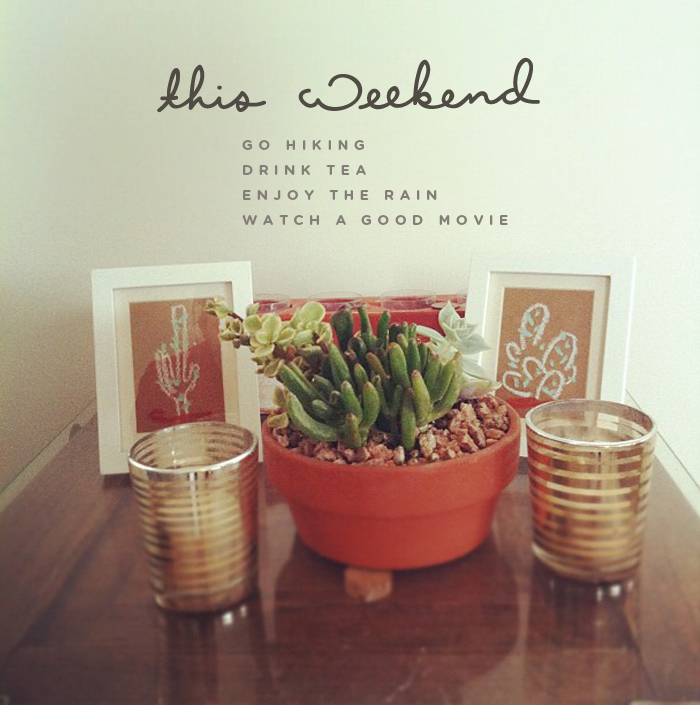 I took this image last week at my friend, Hillary's home. Isn't it so precious with the little cactus drawings and succulents? Her house is always so cute and love all her nooks around the house. So precious!!!
This weekend already feels like it might a quick one. It is rainy and chilly but plans have already stacked up. Mike is headed out of town on Sunday so we are trying to tie up everything before he leaves for some upcoming announcements. Yup that's right an announcement. No no there is no bun in the oven don't you worry, but other great announcements that are coming next week.
Other than that I plan to enjoy hanging with friends, drinking some peppermint tea, and being cozy by the fire while this chilly Spring rain blows over. Next weekend really Spring will be back and I cannot wait for less sweaters again.
Tonight we are headed to check out a new brewery and pizza place called The Filling Station with some friends. Pretty excited to try another new place in town there is always something new going in lately and always fun to explore. Kind of the joys of living in a small town that is growing quickly.
I hope you all have a splendid weekend and stop back to see what the big announcement is next week!!