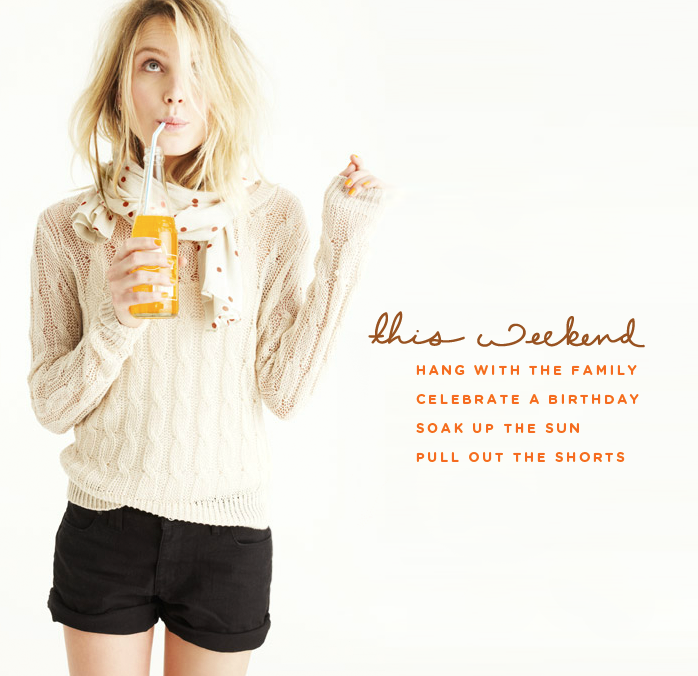 image via: Madewell
Well the mister is home and I stayed up late last night cleaning as my parents are coming for the weekend. Pretty excited to have some time with my fam. They moved further downstate and I kind of miss crazy family dinners and drinking too much wine together so it should be good to have them around over the weekend.
We are headed out tomorrow to spend time with friends and then head out that night to celebrate a birthday! I always love birthdays. Yeah birthdays and weddings are the best. Sometimes I get more excited about other people's bdays than my own. haha I just love celebrating life at the root of it all. I love seeing happy people and everyone having a good time and being able to share all of it with someone who is beginning another amazing year of their life.
This weekend is supposed to be sunny and I am looking forward to soaking some of it in. By next week it is going to be 70 degrees and my little heart is pretty happy about that. Summer summer please come!
Finally this weekend I will finishing up prep for the launch of the Print Shop on Monday! EEEK! As it gets closer I get more nervous! Wish me luck!!!
Have a happy weekend full of love and sunshine!