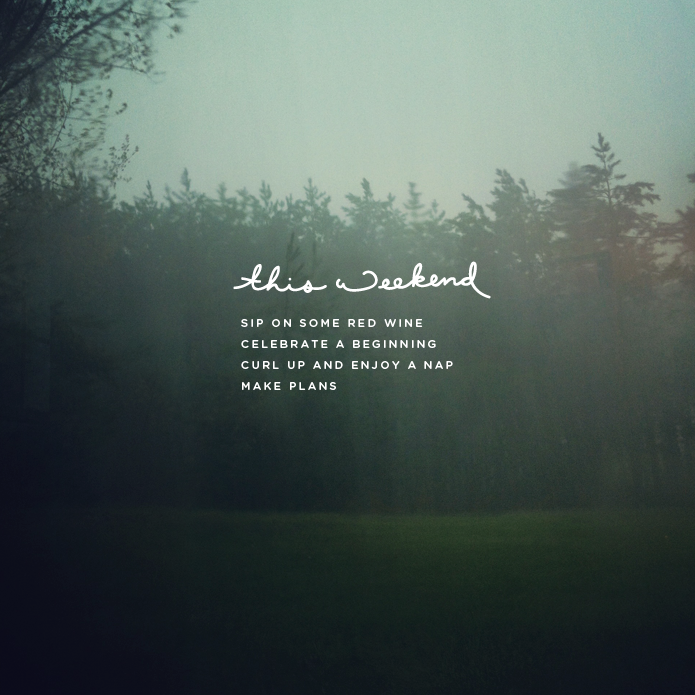 image via my instagram
This week has been so funny. It felt long at one point and today has FLOWN by. Granted the office has been busy planning for Blog Brunch tomorrow and working to make sure all goes as planned. All that on top of launching a few new blog designs and beginning new projects has been making this week feel like a beginning and an ending all in one.
One event I have been working on locally is this weekend and though the weather is like nothing we would planned I still am excited to dance in the cold and rain and enjoy embracing some Northern Michigan fun. After some time by the fire and a good movie with a glass of wine will be in order. Can we say perfect? This weekend will be good and it may be quick but it will be good.
I will be spending the weekend searching for flights for a very fun retreat I am taking in September in Palm Springs with some other designers and bloggers. Cannot wait to share more as more plans come together. I love planning trips and looking for cool things to do. I haven't traveled since January so I am kind of excited to get on a plan in a few months!!
What are your plans?
Happy beginning of June my friends!!